Raleigh's Black-Owned Businesses Thriving
Thursday, June 15, 2023, 9am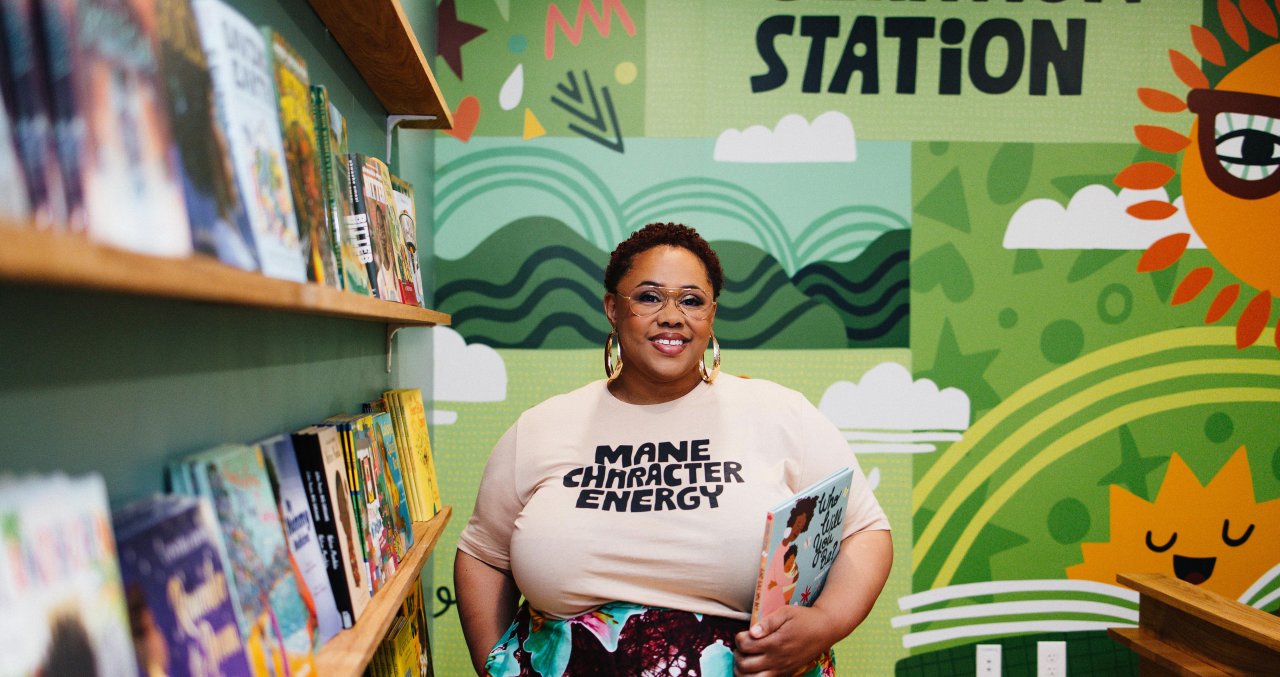 Raleigh, N.C. (June 15, 2023) – After much anticipation, Liberation Station Bookstore will open its doors this weekend, just steps from Raleigh's historic Black Main Street – where history continues to be made. The opening of Liberation Station, North Carolina's first Black-owned children's bookstore, will be celebrated throughout the upcoming Juneteenth weekend with events featuring bestselling and award-winning Black children's book authors and illustrators, Black historians and even Black equestrians. Amplifying Black voices and making them accessible is the goal of Liberation Station, which will be located at 208 Fayetteville St., Ste. 201 in downtown Raleigh.
Between the intersections of Fayetteville St. and Moore Square, E. Hargett St. developed as a commercial district and the Black main street of downtown Raleigh in the 1910s and 1920s as racial segregation practices became more common in the South. Its brick buildings housed the offices of Black American doctors, lawyers, pharmacists and real estate developers as well as barbershops and retailers. The heart of the street was the 1921 multi-use Lightner Arcade and the Mechanics and Farmers Bank, an institution that remains today as M&F Bank. Today, Raleigh's Black Main Street and surrounding streets are resurging as home to a plethora of local Black owned restaurants and businesses, offering everything from fashionable wax cotton dresses to hand-mixed soil for your DIY terrarium. A few of these key businesses include:
Coming Soon: In August 2023, a landmark project 20 years in the making, North Carolina Freedom Park will finally open honoring African American struggles and triumphs in pursuit of freedom, justice, equality and opportunity. Through various structural elements, deep symbolism and impactful words from famous Black North Carolinians, the park will celebrate the importance of freedom to all people no matter their background. The design for North Carolina Freedom Park comes from the late, nationally acclaimed architect Phil Freelon, widely known for his exceptional work on projects including the Smithsonian National Museum of African American History and Culture in Washington, D.C.
Through local support and buying locally, Black owned businesses are continuing to grow and succeed, reviving the dynamic Black Main Street corridor in downtown Raleigh.
About the Greater Raleigh Convention and Visitors Bureau (Visit Raleigh):
As the official destination marketing organization for Wake County, the Greater Raleigh Convention and Visitors Bureau (Visit Raleigh), is responsible for promoting Wake County as an attractive travel destination and enhancing its public image as a dynamic place to live and work. Through the impact of travel, the organization strengthens the economic position of and provide opportunity for people throughout Wake County. Raleigh, N.C./Wake County welcomes nearly 13 million visitors annually whose spending tops $1.7 billion. The visitor economy supports more than 17,000 local jobs in Wake County and generates $186 million in state and local tax revenues, saving each Wake County household $470 in taxes annually. visitRaleigh.com
Media Contact:
Jessica Holt
Director of Public Relations and International Tourism
919.645.2654
jholt@visitRaleigh.com
# # #

Header photo: Courtney Winter Martin