North Carolina Freedom Park to Honor African American Struggle and Triumphs in Downtown Raleigh
Thursday, February 02, 2023, 9am by visitRaleigh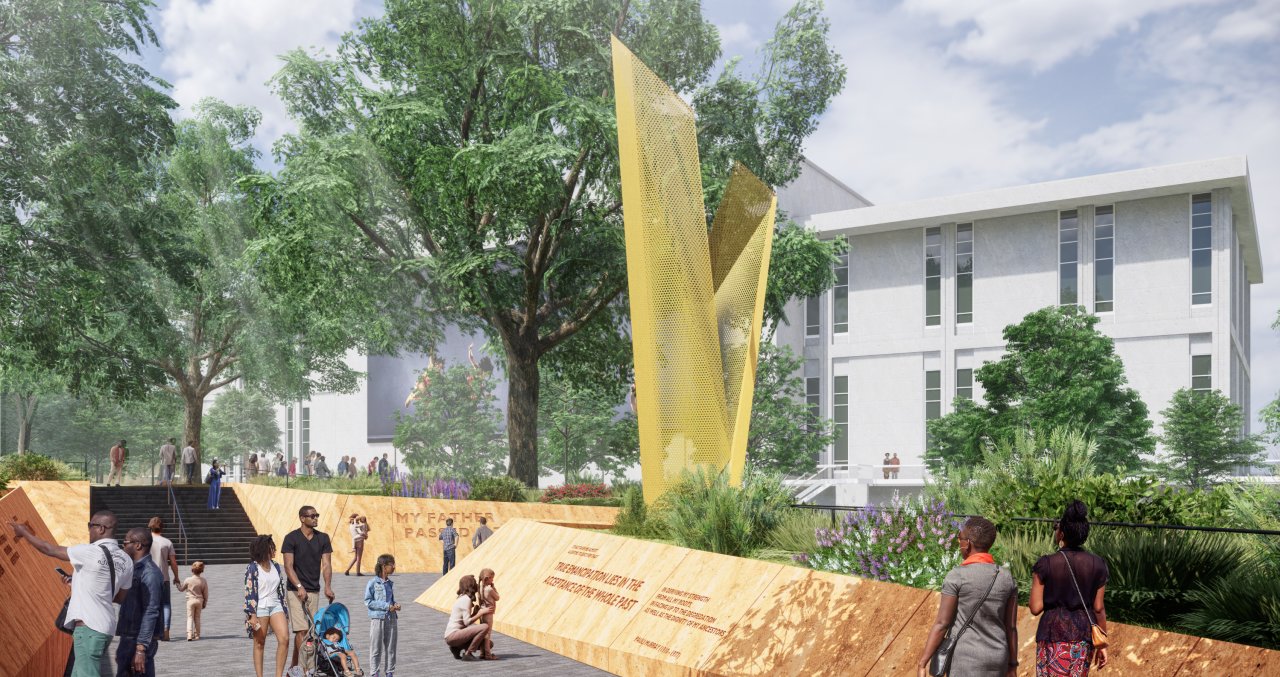 An exciting, long-awaited development is taking shape just a couple of blocks from the North Carolina State Capitol in downtown Raleigh. 
A landmark project 20 years in the making, North Carolina Freedom Park will honor African American struggles and triumphs in pursuit of freedom, justice, equality and opportunity. Through various structural elements, deep symbolism and impactful words from famous Black North Carolinians, the park will celebrate the importance of freedom to all people no matter their background.
With construction well underway following an official groundbreaking in late 2021, the park is currently on track to open to the public in the summer of 2023.
"There's never been a time when there's been a greater need to establish some common ground," says Reginald Hildebrand, historian and Freedom Park board member. "Freedom is a value that we all cherish, an idea that we're all pursuing. This park represents that common ground."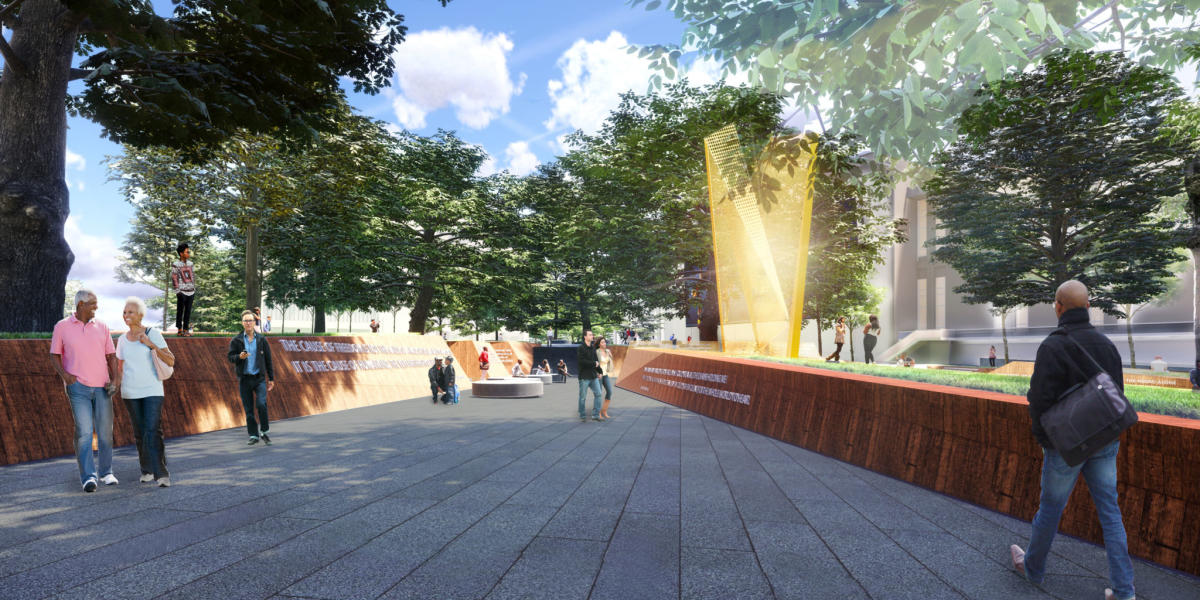 The design for North Carolina Freedom Park comes from the late, nationally acclaimed architect Phil Freelon, widely known for his exceptional work on projects including the Smithsonian National Museum of African American History and Culture in Washington, D.C.
Artists and architects at Durham-based firm Perkins&Will are bringing Freelon's vision to fruition, while the park's construction lies with Holt Brothers Construction—a leading Black-owned firm based in Raleigh that was founded by former NFL players Torry and Terrance Holt. Over the years, ongoing project development has also involved grassroots participation, state government contribution and continuing communication with a broad spectrum of potential funders.
When fully built, the park will feature five walkways. Inscribed on walls framing each path will be words of freedom from African Americans who yearned and fought for equality across generations. The "voices" represented will range from enslaved persons and Union soldiers to civil rights leaders and presidents. Visitors will even see the words, "I can't breathe," uttered by Fayetteville native George Floyd. Additionally, plans are in the works to place QR codes on each of the park's 20 quotations to provide visitors additional context as well as photos of each speaker.
Below: The late architect Phil Freelon discusses the design and purpose of North Carolina Freedom Park.

According to Hildebrand, "the park's design affirms that Black people have something important to say to the world about freedom."
Standing at the intersection of the five walkways will be a 40-foot-tall sculpture—the Beacon of Freedom. Already installed in late 2022 as the park's centerpiece, it will shine a light into the night sky, representing freedom's flame. A gathering area surrounding the beacon will serve as a place for speeches and readings, musical events, dramatic productions and other activities.
North Carolina Freedom Park, strategically located between the North Carolina State Legislative Building and the North Carolina Executive Mansion—plus a block away from the North Carolina Museum of Natural Sciences and North Carolina Museum of History—will be in a prime area for visitation. As a natural pathway, it will connect visitors and the people of downtown Raleigh to many key destinations. Hildebrand and other members on the park's board envision people coming to the civic space, reading the inspiring quotes on the walkway walls, gazing up at the Beacon of Hope and feeling a spark of that fire for freedom that has been carried through generations.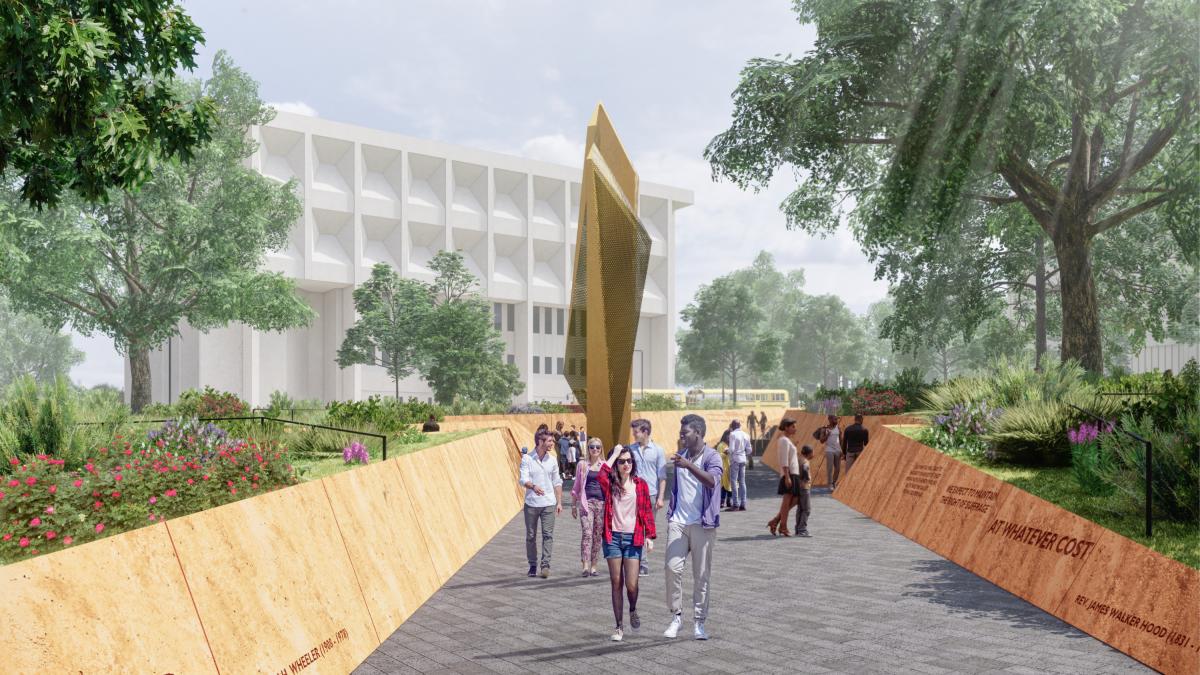 "When visitors come to Freedom Park, they will learn that the people who tend to express the value of freedom most powerfully and convincingly and with the greatest moral authority are the people who were denied it most completely," says Hildebrand.
Presently, a gala ribbon-cutting ceremony for the park is tentatively planned for the middle of 2023. Upon its completion, the park will then be conveyed to the African American Heritage Commission of the N.C. Department of Natural and Cultural Resources for future programming and maintenance. A friends-of-the-park organization will also provide supplemental funding and volunteer assistance.
In anticipation of next year's opening, experience the park's grand design here.