XP League Announces Ed Tomasi as a Company Advisor
Thursday, October 29, 2020, 12pm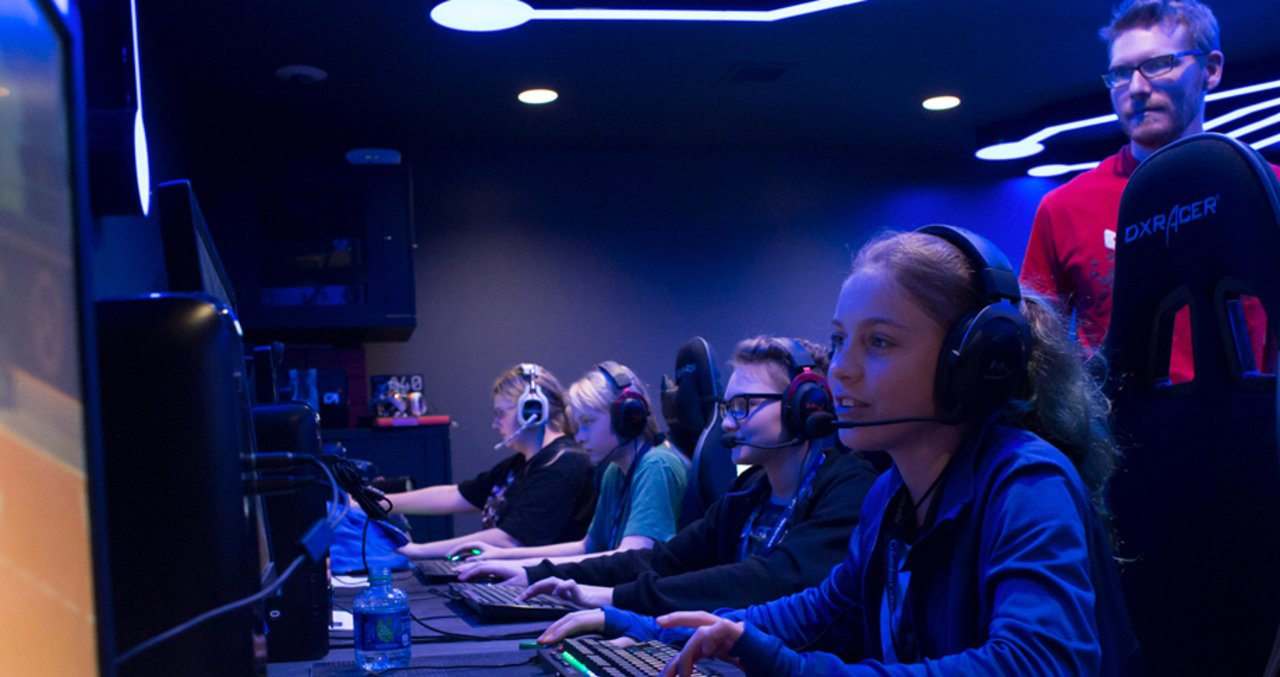 Esports industry veteran will lend strategic expertise to new retail franchise brand
Raleigh, N.C. (Oct. 29, 2020) — XP League, the leading retail franchise of youth and amateur competitive gaming programming, announced the addition of esports industry veteran Ed Tomasi as a company advisor.  Tomasi, the Co-Founder and Chief Managing Director of Subnation, will lend over 18 years of esports industry knowledge to help guide XP League's pathway in the entertainment industry's fastest-growing space. Tomasi also co-chairs the Greater Raleigh Esports Local Organizing Committee (GRELOC) which brings together leaders of the Raleigh community to support and further develop Raleigh's growing esports ecosystem.
"I am absolutely thrilled with the opportunity to work with Ed. He is a veteran in a space still in its infancy," says Jay Melamed, CEO of XP League. "His excitement and expertise lend a huge advantage to the growth and credibility of XP League and its role as the premier youth organization in esports. I'm eager to see what opportunities open-up for XP League through Ed's addition to our team."
XP League bridges the gap between conventional youth athletics and competitive esports. Modeled after classic youth sports leagues, this innovative program fosters social skills and sportsmanship through a positive, certified coach-led structure. Players are provided with an unmatched experience that includes esports pro-quality uniforms, gear and game titles. XP League programs incorporate the development of teamwork and positive behaviors for all players. The league now operates in 14 cities across the country and will be holding its North American Finals in Raleigh in 2021. The first of its kind event is said to be the Little League® World Series of Esports.
"As a father and an esports industry veteran, joining XP League's advisor team was a natural decision given my deep perspective and understanding for what XP League is offering kids and parents looking for an appropriate outlet for esports," says Ed Tomasi. "XP League has set-out to offer all of this for kids with diverse backgrounds and ability levels. Jay and his executive team have a vision, passion and experience that I truly believe in and look forward to supporting."
XP League provides entrepreneurs interested in esports and/or youth programming an affordable start-up opportunity. Offered as a franchise opportunity, XP League franchises are a low capital expenditure with an operating cost that allows expansion. Franchise owners are provided with "league in a box" franchise guidelines that give the necessary training and marketing tools for successful scalability.

About XP League:
XP League is the leading retail franchise of youth and amateur esports programming. Through the incorporation of player and coach training, our core values, and a professional experience unmatched by other young programming - XP League provides the Xperience to the future of esports players.
Fast Facts:
XP League was founded in Raleigh, NC husband and wife entrepreneurial team Jay Melamed and Eva Melamed, who also own and operate two Code Ninjas franchises in Wake County.
The league now operates in 11 markets around the country including Oregon, Wisconsin and California.
XP League incorporates teaching sportsmanship, teamwork and positive behaviors into their programs' DNA and rewards players each week for displaying those values.
Unlike traditional youth sports, XP League provides a professional-level experience for its players.

Kids wear the same uniforms as the pros, use the same gear as the pros and play the same games as the pros.
In fact, XP League's training program allows players to match their progress against their favorite professional players.
Anyone can become a successful coach. Parents with no video game or esports experience can now connect with their kids on a level they had never imagined.

Its coaching and training programs are developed in partnership with the Positive Coaching Alliance (PCA), the same organization used by Little League® Baseball and Softball.
XP League has also partnered with Aim Lab to provide advanced analytics to its players and coaches just like the pros use.
XP League's weekly matches are live streamed so parents and families can participate in the excitement no matter where they happen to be.
XP League is offered as a start-up franchise opportunity for entrepreneurs interested in esports/gaming.
Click here to see a video showcasing XP League including live action gaming.
For more information on current events, news and activities, please visit xpleague.gg. Connect with XP League on social media: Like it on Facebook, Follow on Instagram @xpleague and LinkedIn @xp-league. For more information about franchise opportunities, please call Jay Melamed at 919.398.3385.
-###-