Meeting Planner Spotlight: Diane J. Fulton, CMP
Tuesday, August 15, 2023, 3pm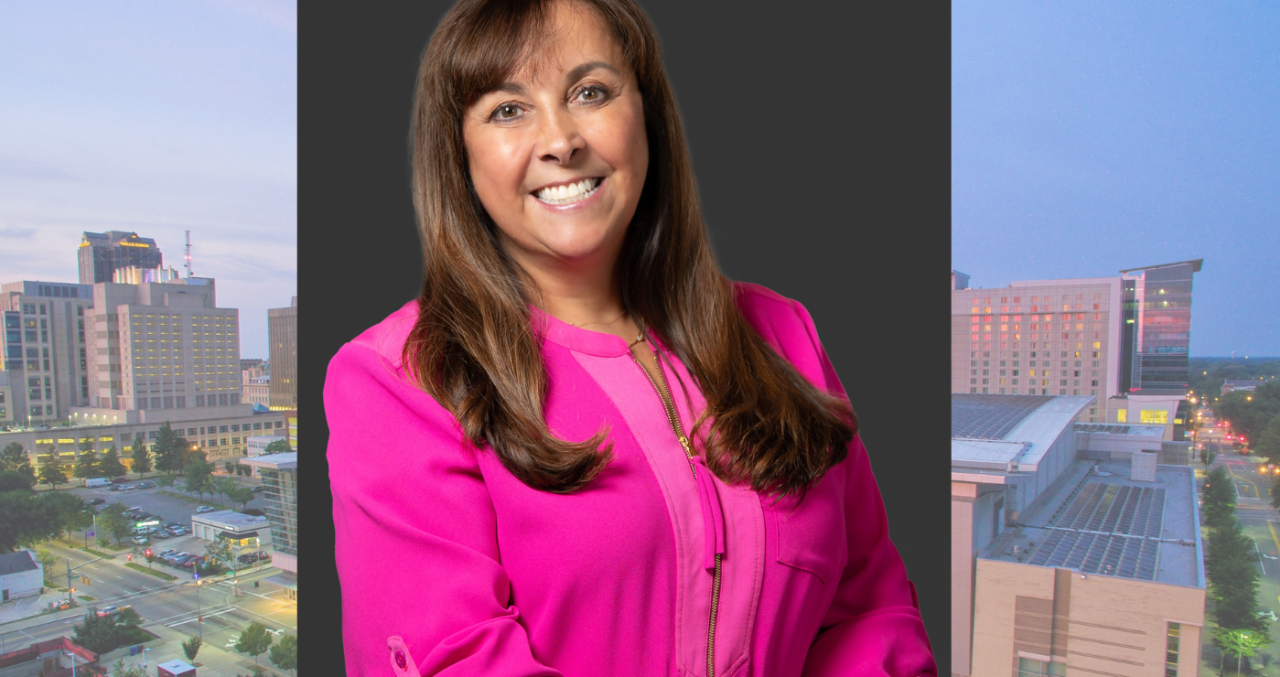 The relationship between a Greater Raleigh Convention and Visitors Bureau (CVB) team member and a meeting planner is one based on strong partnership, and we are incredibly lucky to work with planners and local connectors who go the extra mile on a day-to-day basis. We want to shine the spotlight on some of the planners we work with to host meetings and conventions in venues throughout Raleigh, N.C.
This month, Greater Raleigh CVB national sales manager Loretta Yingling, CMP, was thrilled to be able to recognize Diane J. Fulton, CMP, president of Meeting Masters Inc. (MMI). Loretta describes Diane as "a joy to work with," as well as flexible and understanding.
Fulton has been in the events industry since 1993. Previously, she was an analyst for a trade association and volunteered as a planner for a board that put together an annual conference. Eventually, she made the jump to full-time planning when the volunteer position grew into a paid position.
Now, Fulton helps lead a team of event professionals at MMI, which offers a full range of event planning services for organizations of any size and type across the U.S. They provide assistance in site selection, contract negotiating, transport logistics, on-site event management and more!
When asked about MMI, Diane said, "Meeting Masters employees are the best! They all have a unique energy and are fully committed to our clients. We work hard—very hard, but we also have fun. I don't think anyone would choose to work in this busy, fast-paced industry unless they found joy in the workplace."
Under Diane's leadership, MMI helped bring the Intercompany Long-Term Care Insurance (ILTCI) Conference to the Raleigh Convention Center in 2022. The conference, which is the largest multidisciplinary long-term care conference in the U.S., offers attendees dozens of educational sessions featuring industry thought leaders and long-term care insurance community insiders.
It was the group's first time hosting the conference at the Raleigh Convention Center—a 500,000-square-foot facility, including a soaring street-level lobby, an elegant ballroom and a massive exhibit hall, as well as reliable, upgraded tech amenities and award-winning culinary delights. The annual conference brought 750 attendees and an economic impact of $1.1 million to Raleigh, N.C.
Why Raleigh? Diane explains that Raleigh, N.C., was a standout from the start. "I conducted the site visit during COVID and even though the city wasn't yet back to life, I immediately loved it," Fulton says. "The people were fantastic, the convention center was beautiful (and had great food to boot). It was showed well during COVID, and I knew it would be amazing when the world opened back up."
Loretta Yingling and the Greater Raleigh CVB would like to thank Diane and MMI for their utmost professionalism and collaborative work in choosing to bring a wonderful group to Raleigh, N.C.!
Comments