RDU International Airport Summer 2023 Updates
Tuesday, September 12, 2023, 2pm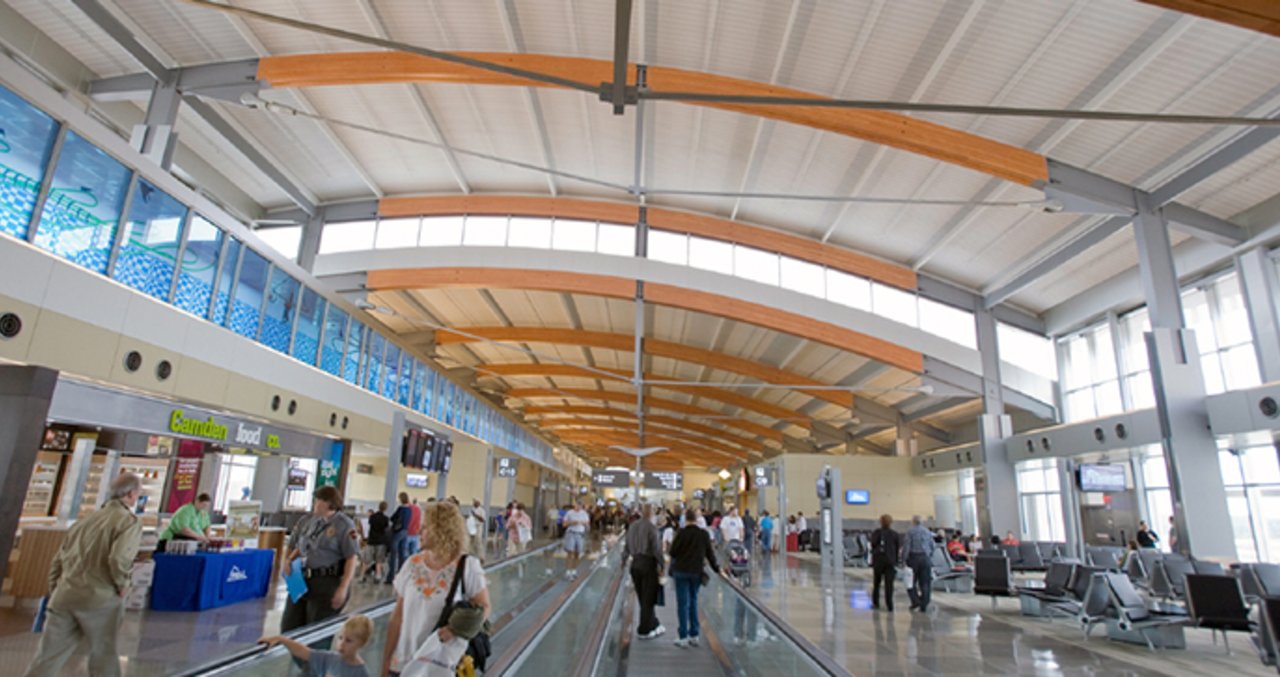 Thus far, 2023 has been a year of remarkable growth and progress for RDU International Airport (RDU). The airport, which offers 64 nonstop flights, makes traveling enjoyable and provides visitors with easy access to the Raleigh area. It's no wonder why RDU has emerged as the fastest-growing airport in the U.S.
The numbers are in: Between July 2022 and July 2023, RDU saw a 22.5% increase in airline seats available to book. Additionally, passenger traffic is up—with a 22% increase from June 2022 to June 2023. This exceptional trajectory of growth owes its success to various contributing factors including the introduction of new flights and airlines, an unwavering commitment to sustainability practices and the integration of the efficient CLEAR identity verification lanes and kiosks.
 
New flights
Since January 2023, RDU has added two new airlines, 40 new routes and 20 new destinations to its roster. New airlines include Avelo Airlines and Breeze Airways with nonstop service to Fort Lauderdale, Orlando, Tampa, New Orleans, the Philadelphia region and more. Air France will become the 15th airline at RDU when it launches direct flights to Paris-Charles de Gaulle Airport (CDG) in October. Beginning June 6, 2024, RDU will provide nonstop service to Frankfurt, Germany. Frankfurt will be the airport's eighth international destination.
Note: Breeze Airways will add another route to its lineup this fall when it begins nonstop service to Southwest Florida International Airport (RSW) in Fort Myers in November. 
Sustainability practices
The RDU Airport Authority greenlit its inaugural Sustainability Management Plan in March, marking a pivotal step to a greener and more responsible future. The plan aims to improve the tracking and communication of the airport's sustainability initiatives, increase efficiency and better incorporate economic savings and environmental stewardship into project development.
Crafted over a span of four years, the blueprint centers on nine sustainability pillars: business continuity and resiliency, sustainable buildings and infrastructure, energy, sustainable transportation, greenhouse gas emissions, community, customers and employees, land use and natural resources, materials and waste and water and stormwater. For more information, check out RDU's Sustainability Mid-Year Update.
CLEAR security lanes
RDU launched new CLEAR security lanes at the beginning of 2023, providing travelers another option to expedite the security screening process. Travelers can now use CLEAR to verify their identity with their eyes or fingers, replacing the need to take out their wallet and driver's license. After verification, a CLEAR Ambassador escorts members through the dedicated lane and directly to TSA physical security, saving them time waiting in line at the security checkpoint.
Vision 2040
Following a temporary halt in airport construction during 2020 and 2021, RDU has resumed certain projects outlined in the Vision 2040 master plan for expansion and development. These initiatives span a wide range of improvements, from the replacement of RDU's primary runway to the expansion of Park Economy 3, as well as the addition of more gates at the terminals. Their new Vision 2040 video (below) offers an in-depth look at the airport's transformative plans and aspirations for the future of RDU.
New dining options
A fresh culinary adventure awaits travelers with the debut of Cantina Grill, a brand-new dining establishment now open in Terminal 2 at Gate C17. Cantina Grill offers an array of authentic Mexican options for travelers, showcasing an assortment of local flavors and a selection of craft beers from Cary, N.C.'s Bond Brothers Beer Company.
Additionally, RDU recently opened La Farm Bakery + Café, also in Terminal 2. Recognized among the "Best Artisanal Bakeries in North America," La Farm is the perfect spot whether you're craving a buttery croissant, tender scone or crusty sourdough.
Insider tip: Try Cantina Grill's "No Turbulence IPA"—an aptly named Session IPA for RDU travelers to enjoy.
Parking services
RDU will reopen ParkRDU Express this fall, creating an additional 1,000 spaces near Park Economy 4. This lot offers "trunk-to-terminal" service, where your luggage is loaded onto a shuttle bus before travelers are taken directly to their terminal. Reserve your spot online at parkRDU.com before your trip.
The airport is also installing a new parking guidance system in the parking deck. This system uses lights and digital signage to help travelers find available, occupied and handicapped parking spaces. Additionally, RDU is introducing "Find My Car" technology through the Park Assist app. Simply search for RDU International Airport and enter your license plate number to see a picture of your vehicle and its location if it's on a level with the parking guidance system. 

Have questions or want to start planning your next meeting in Raleigh, N.C.? Contact our sales team today!
Comments