10+ Healthy Restaurants (plus Juicers!) in Raleigh, N.C.
Tuesday, May 16, 2017, 7am by Tabletop Media Group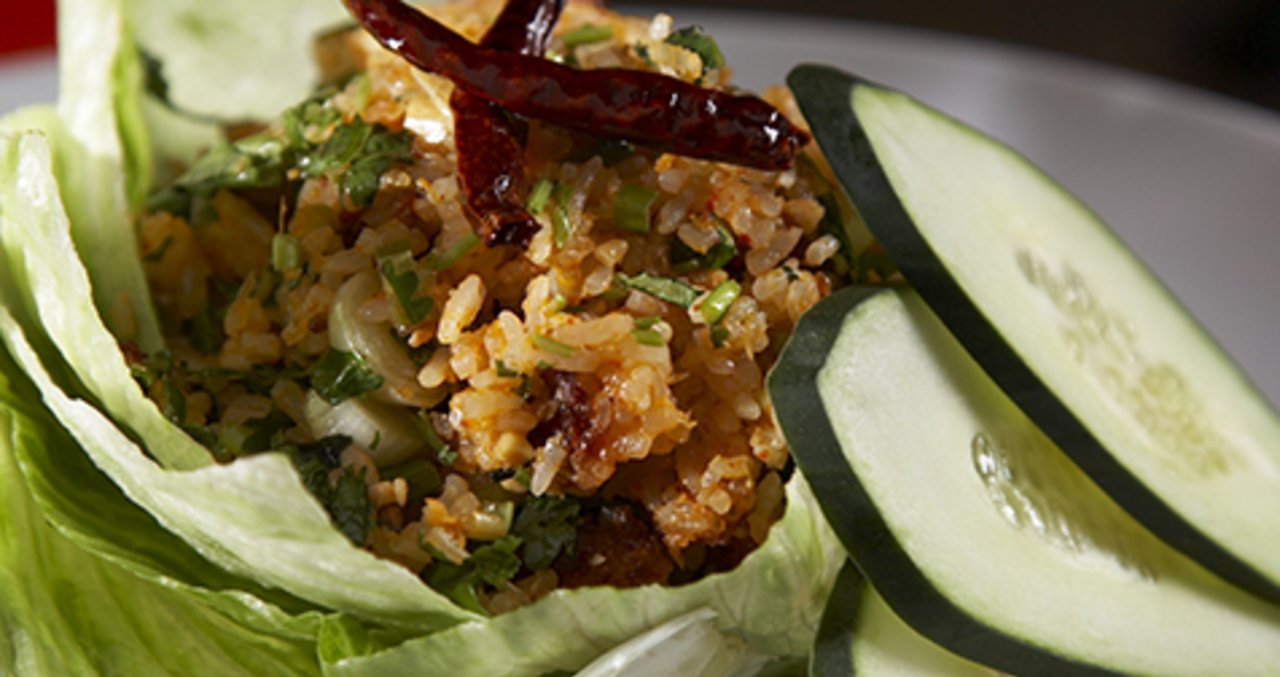 A trip for the health-conscious visitor doesn't mean sacrificing healthy habits and diets! In Raleigh, N.C., there are lots of places offering delicious and healthy food and beverages. Check out these 10+ spots to keep your mind and body feeling refreshed and in great shape (and your taste buds happy!) when you visit.
 
Raleigh Raw
Located in the heart of downtown Raleigh, Raleigh Raw features an organic raw juice bar and cafe offering smoothies, coffee and specialty drinks, and savory bowls. To kick off your morning in the City of Oaks, grab a "crack coffee," which is blended with coconut oil and grass fed butter and pairs perfectly with a bowl of gluten-free rolled oatmeal. Poke is truly the star of the show at Raleigh Raw and makes for an excellent quick lunch or dinner. Try "The Hustle" poke bowl, which includes chives, dragon fruit, jalapeños, pistachio dust, sesame asparagus, seaweed salad, shallots and microgreens.
Sassool
The salad case at Sassool is a dream! With food labels to designate gluten-free, vegetarian and vegan options, Sassool makes it easy for those with dietary restrictions to make informed selections. This fast-casual Mediterranean restaurant, with locations in both Raleigh and Cary, honors the owner Mounir Saleh's mother, Cecilia, for the authentic recipes that she brought with her when she immigrated from Lebanon with her family to Raleigh in the 1970s. Don't miss traditional Lebanese salads like tabouli and fatoush, and delicious sides like homemade hummus and stuffed grape leaves.
Living Kitchen
Living Kitchen is an organic, plant-based and mostly raw restaurant in downtown Raleigh. Foodies, vegans, the health-conscious and even plant-based cuisine novices come to Living Kitchen to enjoy food and juice concoctions that boast plentiful minerals, beauty and vitality. A must-try at this restaurant is the Pad Thai featuring crisp zucchini and sweet potato noodles, bean sprouts, purple cabbage and bell peppers served with house almond-butter sauce. If you're craving something a little sweet and in need of a slight caffeine buzz, the "Matcha Maca" is the perfect drink crafted with matcha, maca, caramel and your choice of nut milk.
Happy + Hale
Juice up before your big day out in downtown Raleigh at Happy + Hale! Offering fresh juice, smoothies, salads and bowls, Happy + Hale is a great option for the health-conscious visitor. Avocado toast or an acai bowl are both perfect options to fuel your morning (and they're even available all day long)—just pair with a cold pressed juice or smoothie!
Bida Manda
Every dish on Bida Manda's menu is exactly what you'd find on the street corners of Luang Prabang, Laos or at a Laotian home. These dishes feature many vegetables and are packed with flavor from healthy spices and herbs, making Bida Manda (pictured in header) a perfect spot to enjoy lunch or dinner during your Raleigh trip. The green papaya salad, beef larb and herb salad are all excellent options if you're counting calories but still want a tasty dining experience out in the City of Oaks.
The Fiction Kitchen
When you dine at Fiction Kitchen, you will not miss the meat! This downtown Raleigh restaurant features vegetarian and vegan cuisine. The perfect spot for a date night, grab a "Dirty Beetz" cocktail at the bar crafted with vodka, local beet simple syrup, orange and lime. For dinner, the crispy fried "chicken" and waffles is a crowd favorite. Fried mock chicken is served on a Belgian-style waffle and garnished with dressed arugula and agave. Want to feel the heat? Try it turned up with spicy sweet chili sauce!
Guasaca Arepa & Salsa Grill
Don't sacrifice tantalizing flavors and textures! Build your own salad bowl at Guasaca and load it with tasty vegetables, beans, grilled meats and housemade sauces. This popular fast-casual dining option in Raleigh is based on Venezuelan cuisine, while embracing some of the wonderful elements of American cuisine.
Irregardless Café
Truly a pioneer in the Raleigh restaurant scene, Irregardless Café has been providing fresh-from-the-farm healthy and innovative meals since 1975. Join this local-favorite spot for live musical entertainment nightly over a nice, healthy dinner. From the veggie plate to Venetian pesto penne chicken, carnivores as well as vegans and vegetarians can find something to enjoy on the menu.
Garland
Chef Cheetie Kumar serves up delicious Pan-Asian fare at Garland in downtown Raleigh. Packed with flavor and quality, fresh ingredients, there are many options on the menu for those health-conscious visitors. For a tasty and healthy starter, order the Cauliflower 65 dish featuring turmeric-yogurt sauce, curry leaves, fresh chiles, lime, cilantro and house pickled chiles. Meet Cheetie and get a look inside the restaurant in our video!
 
Relish Craft Kitchen & Bourbon Bar
Practicing a gluten-free diet? Relish offers a special gluten sensitive menu featuring bunless burgers and birds, omelets and Southern comfort dishes. If you want something on the lighter side, the Strawberry Fields salad is a great option featuring a spring mix topped with sliced strawberries, mandarin oranges, pecans and feta cheese served with poppy seed dressing. Order with grilled chicken if you want some protein! Keep things light with a few fresh sides like sliced apples, green beans and broccoli salad.
Cold Off the Press
Drink to your health with Cold Off the Press juices. With a new storefront opening in downtown Raleigh soon, you'll be able to visit them in the heart of the capital city (currently you can order online or get free deliveries in Raleigh until the storefront is back!). The matcha limeade with lime, matcha tea, mint and coconut nectar is a refreshing option and perfect for a warm afternoon spent exploring downtown. If you're looking to satisfy your sweet tooth, the almond latte features a hint of maple syrup and house-made almond milk.
Harmony Farms
You can't go wrong with any of the options at Harmony Farms Natural Food Store. Pick up the delicious "Sunburst," with carrot, orange or apple and ginger. You can also create your own juice with 13 different fruit and veggie options!
Humdinger Juice
Humdinger Juice's mission is to provide people with a real humdinger: locally-made, organic, fresh, raw and nutrient-packed juice that not only tastes great, but also makes you feel great. A top seller is "Balance," with over a pound-and-a-half of greens and one Fuji apple in every bottle.
Diced Gourmet Salads & Wraps
Serving up fast, healthy meals with high-quality, fresh ingredients, Diced is a great family-owned spot for salads and wraps (not to mention the to-die-for handcrafted dressings!). The Bangkok Bowl is a must, with edamame, carrots, purple cabbage, green onion and peanuts plus their delicious Thai Ginger dressing. The Shrimp & Grains is also a hit, with wild-caught grilled shrimp (grilled daily!), avocado, Parmesan, quinoa, edamame and almonds with extra virgin olive oil plus lemon or Cilantro Lime Vinaigrette. Locations in both Raleigh and Cary.
Header photo: ©Mark Petko
Comments