The N.C. State Fair's Homegrown Music Fest Returns With More Than 100 Free Performances
Monday, October 09, 2023, 10am by David Menconi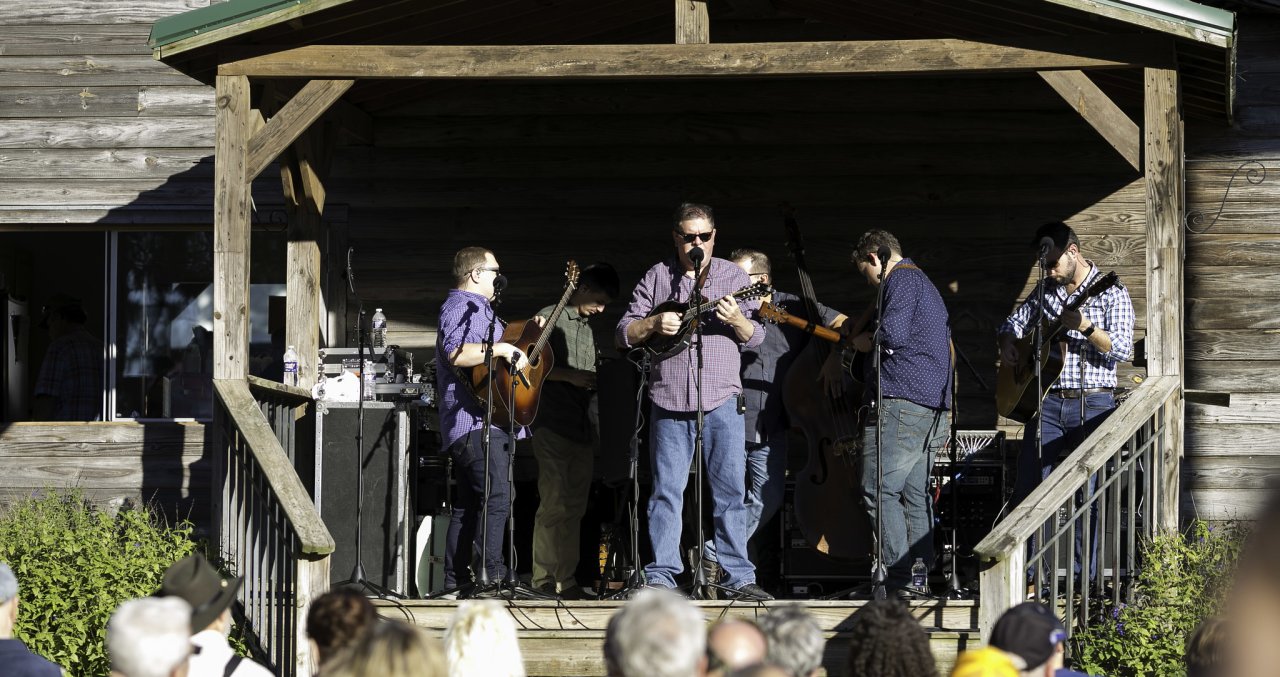 Note: Authored by David Menconi, this piece has been produced in partnership with Raleigh Arts. Menconi's next book, "Oh, Didn't They Ramble: Rounder Records and the Transformation of American Roots Music," will be published in the fall of 2023 by University of North Carolina Press. His podcast, Carolina Calling, explores the history of the Tar Heel State through music.
---

It's been close to a decade since the N.C. State Fair adopted an all-local format of acts from North Carolina for its live music program of concerts. And the 2023 model of the fair's long-running Homegrown Music Fest once again offers up a solid array of different formats, with 47 acts—ranging from heavy metal to jazz—putting on well more than 100 total performances over the course of 11 days (Oct. 12-22) at the state's biggest annual event. The shows are free with paid gate admission ($13 for adults if not purchased in advance).
"This is my ninth year booking it," says John Booker, talent buyer for Homegrown Music Fest producer Deep South Entertainment. "It's always fun and a great experience to work with new artists, watch the music scene evolve over time. We pride ourselves on getting as many different genres and backgrounds as we can, from all the different corners of the state. I always feel like we've done a good job with the booking if it's as eclectic as it can possibly be."
Like last year, the 2023 model has live music throughout all 11 days of the fair on two stages—the Live & Local Waterfall Music Stage Powered By Curtis Media Group, right by the big water fountain adjacent to the north side of Dorton Arena; and the Heritage Circle Stage near the pond alongside Youth Center Rd. at the northwest end of the fairgrounds.
Note: See a map of the N.C. State Fair here.
The Waterfall stage is pretty much anything goes, with highlights including the venerable garage-rock band Bleeding Hearts on Oct. 12; Lie Heavy on Oct. 14, a newly formed Raleigh heavy-metal supergroup featuring members of Corrosion of Conformity, Backsliders and Confessor; beach music favorites Jim Quick & Coastline plus blues-rock belter Reese McHenry, both on Oct. 16; eclectic Chapel Hill soul act XOXOK on Oct. 19; and local power-pop veteran DB Edmunds on Oct. 20.
The Heritage Circle stage is mostly bluegrass, country and folk acts, including the Charlotte duo Courtney Lynn & Quinn on Oct. 13 and Winston-Salem's Couldn't Be Happiers on Oct. 20.
Dorton Arena, which was the big-show venue for acts like Branford Marsalis and Scotty McCreery in years past, is still not back in the rotation. The fair now uses Dorton as its Got To Be NC pavilion with local vendors and chef demonstrations.
"I think Dorton coming back is always a possibility, eventually," says Booker. "It seems the fair is liking what they have in there now and wants to stick with it. But as soon as they say they want to try concerts there again, we'd be excited to do it. Maybe someday."
The N.C. State Fair opens Thurs., Oct. 12 and runs through Sun., Oct. 22. You can find a complete schedule of events for each day of the fair here.
Live and Local Waterfall Music Stage powered by Curtis Media Group
Thurs., Oct. 12: Bleeding Hearts (garage rock); Phoebes Band (blues rock)
Fri., Oct. 13: Teens in Trouble (alternative rock); Christian James (hip hop); Nick Autry (country)
Sat., Oct. 14: Carolina Ambush (modern country); Lie Heavy (metal supergroup); NuBeing Collective (hip hop)
Sun., Oct. 15: SunQueen Kelcy (r&b); Cor De Lux (alternative rock); Azul (pop)
Mon., Oct. 16: Jim Quick & Coastline (soul); Reese McHenry (garage rock); Hip Hop, Beats & Thangs (podcast performance)
Tues., Oct. 17: Dwayne Jordan Quartet (jazz); Cygnus X-2 (Rush tribute); Elora Dash (r&b)
Wed., Oct. 18: Military Appreciation Day: 440th Army Band
Thurs., Oct. 19: Dead Fox No Groove (psychedelic rock); XOXOK (soul); Duck (funk)
Fri., Oct. 20: DB Edmunds (power pop); Jazz Xpressions featuring Lydia Salett Dudley (NCCU jazz studies program); Riggsbee Road (country)
Sat., Oct. 21: Marcel Portilla Band (Latin); Whitsett (emo); Super Grit Cowboy Band (honky tonk)
Sun., Oct. 22: Notasium Showcase (youth ensembles); Tan & Sober Gentlemen (Celtic); Brooke Hatala (country)
Note: Comedy hypnotist Brad Matchett performs each night at 8pm
Heritage Circle Stage
Thurs., Oct. 12: GrassStreet (bluegrass)
Fri., Oct. 13: Boone & Church (bluegrass/gospel); Courtney Lynn & Quinn (Americana)
Sat., Oct. 14: Billy & The Kids Bluegrass (family bluegrass); Earleine (Americana)
Sun., Oct. 15: Fiddlin' Mike Ferry (folk); Massive Grass (bluegrass)
Mon., Oct. 16: Carolina Line Bluegrass Band (bluegrass)
Tues., Oct. 17: Morgan Creek Bluegrass (bluegrass)
Wed., Oct. 18: Megan Doss (country)
Thurs., Oct. 19: Garland Mason (singer/songwriter)
Fri., Oct. 20: Couldn't Be Happiers (country/folk)
Sat., Oct. 21 : Chandler James (country); Tina & Her Pony (folk)
Sun., Oct. 22: Strawhouse (folk); Grassomatics (bluegrass)
Header photo by Justin Kase Conder
Comments