Things to Do in Raleigh, N.C.: November 2022
Friday, October 28, 2022, 11am by visitRaleigh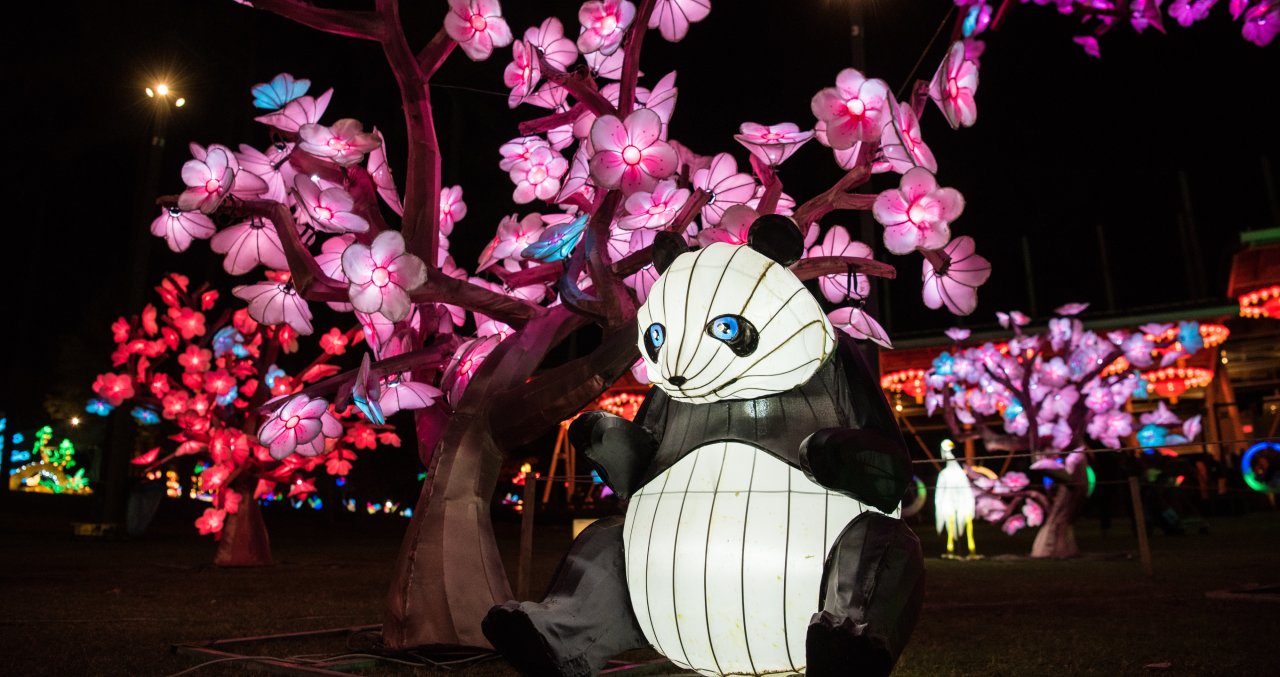 Festivals, parades and light displays—the Raleigh area is gearing up for the holidays this month! Shopping sprees, ballets, hockey games and more make for perfect weekend adventures, date nights and family gatherings. Have your jackets, scarves and boots ready? Let's dive in!
 
Through Feb. 26, 2023
It's time for women to take center stage! This major exhibit at the North Carolina Museum of History this fall and winter from the GRAMMY Museum® in Los Angeles, highlights the past, present and future of country music's greatest female trailblazers—from Dolly Parton, Rosanne Cash, Shania Twain and Taylor Swift, to contemporary Tar Heel State artists that include Rhiannon Giddens, Rissi Palmer and Kasey Tyndall. This empowering exhibition will be amplified with a special concert series, author series, family events and activities and much more.
Women's: Semifinals, Nov. 3; Final, Nov. 6
Men's: Championship game only, Nov. 13
Two champions will be crowned at WakeMed Soccer Park in Cary this month. The Atlantic Coast Conference, perennially one of America's top conferences in the women's soccer world, boasts five of the top 11 teams in the country. Semifinal games will take place Thurs., Nov. 3, with the two winners battling for the trophy on Sun., Nov. 6. Tickets will be $10 for adults, and kids 18 and under get in for free. On the men's side, the championship game will also be played at WakeMed Soccer Park on Sun., Nov. 14.
The first state-supported symphony in the country, the North Carolina Symphony is a full-time, professional orchestra that puts on 175 performances annually (and has dazzled audiences across the Tar Heel State dating all the way back to 1932). They're back to live, in-person performances at the Duke Energy Center for the Performing Arts, and November has three good ones lined up!
An event to note below is the concert the evening of Nov. 19, where before the performance, three music teachers from three different North Carolina counties will receive North Carolina Symphony 2022 Music Educator Awards!
Nov. 4-13
Based on the true family events of playwright Robert Harling—and starring Felicia Finley as Truvy for the North Carolina Theatre—the women of Chinquapin, La., gather weekly at Truvy's beauty parlor for hilarious, quick-witted conversation and gossip. But life can be serious, and Steel Magnolias exemplifies the universal and unconditional strengths of sisterhood, resilience and love.
Nov. 4-6
Pam Blondin's beloved gift shop DECO Raleigh has been a leader and innovator in the downtown Raleigh retail space for a decade now, offering hand-crafted products from local artists and independent makers in a colorful and fun environment (you'll find coffee mugs with the Raleigh skyline, T-shirts with local memes, hilarious birthday cards, barbecue sauces and hot chocolate mix, fun home decor and so much more). The shop on Salisbury St. is celebrating their 10-year anniversary with sales, music, refreshments, giveaways and some surprises, too—stop in and say hello and get going on your holiday shopping!
Nov. 5-Jan. 16, 2023
At Fenton—the mixed-use, 440,000-square-foot live-work-play district in Cary—an outdoor skating rink is set to be put to good use this holiday season. Surrounded by spectacular food, trendy shops and wintry holiday cheer, the skating rink will be open every day—including Thanksgiving and Christmas—through Jan. 16.
Related: Light the Square Christmas tree lighting, Nov. 19.
94th Annual Wendell Harvest Festival
Nov. 5
A tradition dating back to 1927, the Wendell Harvest Festival features a parade, more than 100 craft vendors, a beer garden, games for kids and adults and live music from local-favorite The Brick House Band (fun for the entire family!).
Nov. 5-6
Celebrate holidays around the world at the N.C. International Festival (formerly Raleigh's International Festival), at this two-day, comprehensive platform for local ethnic communities and artists to present their culture at the North Carolina State Fairgrounds. More than 30 ethnic groups participate to present a variety of arts, cuisine, dance, textile design and cultural expression from across the globe. Art exhibits, dance competitions, sidewalk cafés, main stages for music, vendor booths and more make for fun finds and discoveries.
Nov. 5-6
It's all gourds, all the time at the N.C. Gourd Arts & Crafts Festival at the North Carolina State Fairgrounds. This festival features displays of gourds from around the world, special gourd workshops and vendors of dried gourds, gourd seeds, gourd crafts, gourd art, books, T-shirts and crafting supplies. Great holiday gifts!
Through Jan. 22, 2023
A special, ticketed exhibition at the North Carolina Museum of Art, A Modern Vision features more than 50 paintings by iconic artists from The Phillips Collection's world-renowned holdings (Edgar Degas, Vincent van Gogh, Edouard Manet, Claude Monet, Pablo Picasso and more). The Phillips Collection opened in Washington, D.C., in 1921 as America's first modern art museum, and A Modern Vision showcases extraordinary paintings by titans of impressionism, postimpressionism, expressionism and cubism, carefully collected by founder Duncan Phillips.
Join the best fans in hockey at PNC Arena to cheer on the NHL's Carolina Hurricanes. Off to a blazing-hot start this season, and projected as one of the favorites for the Stanley Cup, they'll play six important home games in Raleigh this month:
Nov. 10-12 and 17-19
A magical lighting exhibition that's suited for the entire family, Moonlight in the Garden at JC Raulston Arboretum at North Carolina State University is a once-per-year opportunity to see the nationally acclaimed gardens artfully illuminated by colorful lights. Each evening of the ticketed event is paired with live music, food trucks, hot apple cider, fire pits and marshmallows to roast!
Nov. 12
The event name says it all! Spend a day discovering Fuquay-Varina while tasting delicious 'cue from local competitors, enjoying live blues music and tasting a selection of locally brewed craft beverages.
Nov. 12 and 13
The first in-person Fortnite esports competition to take place since 2019 is happening in Epic Games' own backyard! Some of the best duos from around the world will battle for a $1 million prize pool at the Raleigh Convention Center (and spectators are welcome to cheer them on!). Two-day admission tickets are on sale now. 
Legendary actor, comedian and film producer Adam Sandler—fresh off his critically acclaimed 2022 film "Hustle"—brings his unique brand of comedy and song to Raleigh's PNC Arena on Nov. 13. 
Here's what else is on tap for a good laugh!
At Raleigh Improv: 
It's a great time of year to rediscover some of Raleigh's legendary indoor music venues—and you won't be low on options! Some dates we've marked our calendars for this month:
Through May 7, 2023
Explore the deepest oceans and discover shipwrecks at this blockbuster exhibition at the North Carolina Museum of Natural Sciences. Challenging the Deep traces explorer and filmmaker James Cameron's passion for deep-ocean science, technology and exploration—including his record-breaking dive to the bottom of the ocean—using cinema-scale projections, personal artifacts and specimens from his expeditions.
Nov. 15
Raleigh's Vidrio restaurant is hosting a "Taste Tour of the Mediterranean" monthly dinner series. The destination and menu inspiration will change each month as they work their way through the Mediterranean. The next destination: France! Acclaimed chef Saif Rahman's menu for the evening will include foie gras, beef tartare, rabbit cassoulet and many other French classics, and will also include wine pairings. This is a limited ticket event!
Nov. 17
Join artist Lauren Blackwell and enjoy a beer or cocktail from Wye Hill Kitchen & Brewing while painting a beautiful landscape of Raleigh's iconic skyline view from the Boylan Bridge vantage point. This event is produced in partnership with People-First Tourism.
Nov. 17-20
First performed a decade ago, this original work from Carolina Ballet's Robert Weiss is his interpretation of Beethoven's nearly 200-year-old masterpiece. Weiss, who founded Carolina Ballet 25 years ago, has created more than 70 original pieces in that time—Symphony No. 9 is among the best!
Nov. 18
Save the date for the Downtown Raleigh Tree Lighting Celebration! Arrive early for dinner and socializing in downtown with family and friends, then make your way to Lichtin Plaza at the Duke Energy Center for the Performing Arts to enjoy tasty snacks and beverages from local vendors, holiday music and festive activities before the grand finale of the tree lighting at 8pm.
Nov. 18-Jan. 8, 2023
This annual favorite is back for a seventh year! A super trip-worthy event for the whole family, the North Carolina Chinese Lantern Festival brings more than 20 larger-than-life lanterns to Koka Booth Amphitheatre in Cary. Made up of thousands of LED lights, displays light up the skies and mesmerize visitors on this one-hour walking tour (have your cameras ready for the spectacular Chinese Dragon that sits on Symphony Lake!). Beyond beautiful lanterns, the ticketed festival also welcomes a showcase of Chinese culture—nightly performances featuring martial arts, traditional dance, acrobatics, drum performances and more.
Magic of Lights
Nov. 18-Dec. 30
A dazzling, drive-through holiday lights experience at Coastal Credit Union Music Park at Walnut Creek, Magic of Lights features favorite holiday scenes and characters of the season using the latest LED technology and digital animations. Tickets begin at $20 per car.
Nov. 19
Musicians, dancers, artists, storytellers and authors from N.C.'s eight state-recognized tribes will gather at the North Carolina Museum of History for this popular family event. For all ages, the celebration is a firsthand opportunity to learn about the state's American Indian culture, past and present. Activities include craft demonstrations, hands-on activities, games, foods and much more.
Nov. 19-20
At Park West Village in Morrisville, kids of all ages can enjoy a variety of activities including train rides around the district, story time with Santa, food trucks and hot beverages, Snowzilla toboggan slide, face painting, holiday crafts, and more!
Nov. 19-20
Celebrating unity through Korean culture, this two-day event at the North Carolina State Fairgrounds will include food, traditional dance, a heritage talk series, taekwondo, a live music series on Sunday, a K-pop singing contest and so much more. 
Nov. 19
The largest Christmas parade between Atlanta and Washington, D.C., will march through downtown Raleigh for more than two hours, drawing nearly 60,000 visitors to the streets to see marching bands, dancers, classic cars, superheroes and Santa Claus. Bring the whole family (including pets!) plus some chairs—there's great street-side viewing everywhere along the 1.4-mile route.
Nov. 19-Jan. 16, 2023
Enjoy the thrill of ice skating in a wintry village created in the heart of downtown Raleigh! THE RINK features a natural ice skating rink with stunning views of the downtown Raleigh skyline, cozy lounging stations with heat warmers and fire pits, a snack bar, games, photo opportunities and more! This is a ticketed event, with recommendation that your purchase in advance ($6 for non-skaters, $11 includes skate rental).
Nov. 19
The annual lighting of a 41-foot-tall Christmas tree, a visit from Santa Claus, trackless train rides for kids, live music and plenty of vendors on hand make this celebration an equally great event for families and a fun date idea in North Hills. Arrive a tad early to join in on the Holiday Sip & Shop to knock out some shopping at local retailers while enjoying complimentary hot chocolate and cider.
Nov. 25-Dec. 24
Illuminated trees, festive light displays and local art installations will delight visitors of all ages once again at the WRAL Nights of Lights drive-through event at Dorothea Dix Park. The 1.3-mile driving route features towering oak trees, open fields and rolling hills—plus views of the Raleigh skyline peaking above the trees—making it a perfect location for this holiday event. This is a ticketed experience, and purchases must be made in advance ($20 per vehicle with up to eight passengers).
Nov. 25
The first ever "Dirty Dancing" live experience, Dirty Dancing In Concert celebrates the film's 35th anniversary with a full-size cinema screen paired with band and singers performing in sync with the film on stage at the Duke Energy Center for the Performing Arts. With a soundtrack that defined a generation, this event brings a new thrilling experience to the 80s classic!
More November events:
Comments