Raleigh Convention Center Rolling Out Much More Than a Welcome Mat for LEAD®
Thursday, July 14, 2022, 10am by David Menconi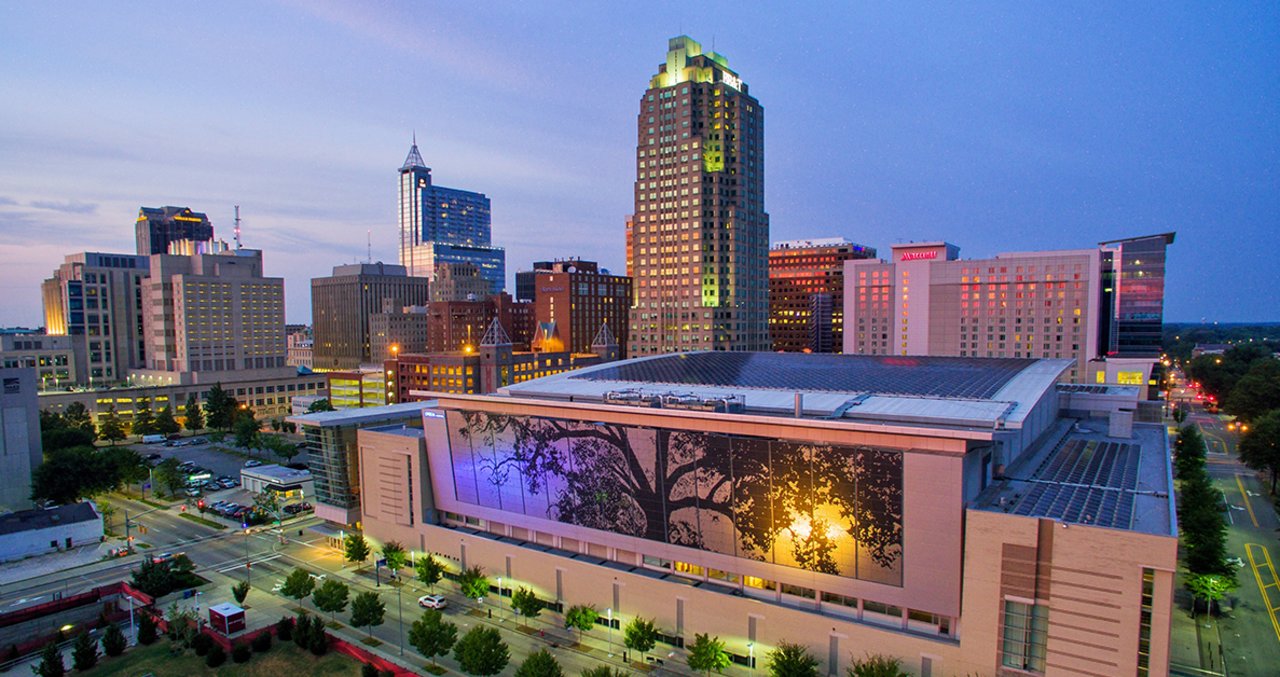 About this series, Disability, the Arts and Raleigh: Inclusive by Design: The Raleigh Arts Plan lays out the creative vision for this Southern capital as "a community connected through arts and culture, where every person is empowered to lead the creative life they envision." Produced in partnership by Raleigh Arts and writer and 2019 Piedmont Laureate David Menconi, this series explores how that vision is playing out when it comes to Deaf and disability community members in the city.
---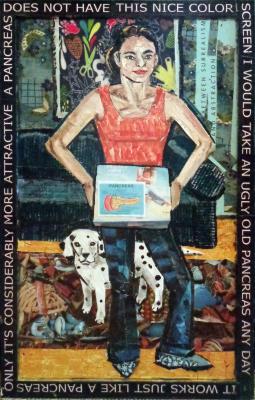 The Raleigh Convention Center will take on a leading role when The Kennedy Center's Leadership Exchange in Arts and Disability (LEAD®) Conference comes to town Aug. 1-5, serving as headquarters and primary venue throughout the event. That is entirely appropriate because the convention center has long played an active role in integrating accessibility into venue events, with a stature that goes well beyond the Raleigh city limits.
"We want to expand awareness beyond our own venue," says Mara Craft, director of sales for the Raleigh Convention Center. "There's not a lot of deep diving on this out there yet. So if we tell the story to other convention centers, it can affect change in more than one place. That's the long-term goal. And of course, we'll learn a lot more once LEAD® is here as well. What we're learning most is humility. We like to think we know it all, but we really don't know anything. The work never ends."
The Raleigh Convention Center first opened in 2008, able to accommodate large crowds within its 150,000 square feet of space. From the start, the venue was compliant with the Americans with Disabilities Act, accessible to those with a wide range of physical disabilities. But in recent years, facility management has taken a more expansive and proactive view of accessibility that goes well beyond basics like wheelchair access and curb cuts.
The building's permanent art collection consists of about a dozen works highlighted by the sculptural piece "Plume" hanging in the lobby. The collection has large-print and braille labeling, as well as online audio descriptions and tactile replicas of some pieces, "to make sure every experience in the building is open to everyone," says Craft. Full-time staff members have also undergone training to provide accommodations and services for people with a range of different disabilities, including those who are neurodivergent. It's work that has earned the Raleigh Convention Center nationwide recognition.
"We are one of only six convention centers in America to be KultureCity-certified," says Raleigh Convention Center marketing manager Mary Deifer, referring to the national sensory certification. "When it comes to equity and inclusion, there's this fear of doing the wrong thing. So a lot of the time, nothing gets done at all. You have to have a level of vulnerability because ego is not important, it's about providing what people need."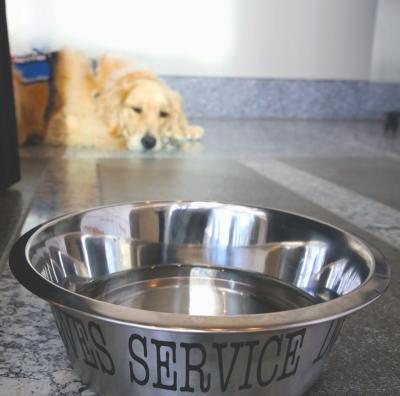 Of particular note, the convention center debuted sensory bags for neurodiverse visitors at local annual anime convention "Animazement", which drew 15,000 people in May 2022. The kits included fidget toys, ear protection and quiet areas for visitors who are sensitive to large crowds and noisy public settings. The convention center also now provides dog-water bowls and relief areas for service animals as well.
Rebecca Murphy, a computer programmer from Maryland who also does volunteer work on sensory issues, worked with the convention center to craft these accommodations. She says she was moved to tears by management's level of concern and attention to detail.
"It was the first time I'd ever seen anybody in a position to do something about our experiences actually do something," says Murphy, who is neurodivergent herself. "They actually took the time to help, and to do so intentionally. Other venues I work with don't do anything like this, and it can be a fight throughout the entire process. But the Raleigh Convention Center staff seems committed not only to do this there, but also enable other venues to start taking these initiatives. It's really impactful. It might seem trivial if you're not dealing with the daily onslaught of some hidden disability, but there are a lot of intangible benefits."

Author: David Menconi
2019 Piedmont Laureate David Menconi was music critic at Raleigh's The News & Observer for 28 years and has also written for publications including Billboard, Rolling Stone, The New York Times, SPIN, salon.com, Our State, The Bluegrass Situation and No Depression. His fourth and latest book is Step It Up and Go: The Story of North Carolina Popular Music, from Blind Boy Fuller and Doc Watson to Nina Simone and Superchunk, published by University of North Carolina Press.
David's photo by Teresa Moore