Wake County Accessibility Leaders: Betsy Ludwig
Friday, July 01, 2022, 11am by David Menconi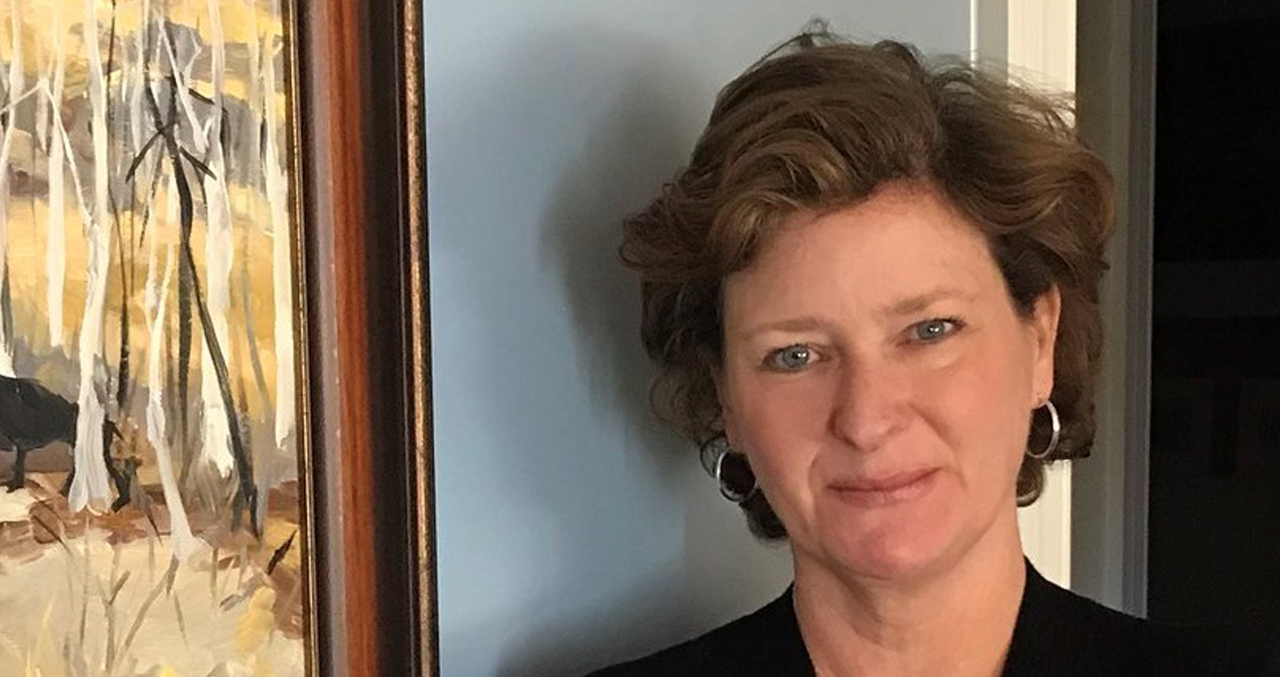 About this series, Disability, the Arts and Raleigh: Inclusive by Design: The Raleigh Arts Plan lays out the creative vision for this Southern capital as "a community connected through arts and culture, where every person is empowered to lead the creative life they envision." Produced in partnership by Raleigh Arts and writer and 2019 Piedmont Laureate David Menconi, this series explores how that vision is playing out when it comes to Deaf and disability community members in the city.
---

The 20th annual Leadership Exchange in Arts and Disability (LEAD®) Conference is coming to Raleigh for the first time, happening Aug. 1-5 in downtown Raleigh. Run under the auspices of The Kennedy Center in Washington, D.C., it's the leading event in the field of arts accessibility, drawing a crowd of about 600 people from across the country. And it's fitting that one of the events on this year's LEAD® schedule will be The Kennedy Center bestowing a prestigious honor to a key longtime player in Raleigh arts.
Betsy Ludwig, the former executive director of Arts Access, is winning the 2021 John F. Kennedy Center for the Performing Arts LEAD® Community Asset Award. Ludwig has indeed been a priceless community asset for a long time in Raleigh and beyond, especially during the 12 years she spent running Arts Access before retiring at the end of last year to work as a disability consultant.
"We created the Community Asset Award about 12 years ago, for the people who bring a wealth of experience, expertise and knowledge to their communities by improving accessibility for people with disabilities," says Betty R. Siegel, The Kennedy Center's director of accessibility. "That embodies what Betsy stands for and what she does. Her body of work is comprehensive, addressing all genres and all people with disabilities with passion and empathy. She has made a huge difference."
 
Nice feather
The LEAD® Award is a nice feather in the cap for Ludwig as well as Arts Access, whose origins date back four decades. The City of Raleigh Arts Commission played a key role in founding the organization in 1984, with Arts Commission members G. Peyton Maynard and Waltye Rasulala serving on the first Arts Access board. In those days before the Americans With Disabilities Act (ADA), Arts Access started out lobbying for wheelchair access to local arts venues. Then in the early 1990s, the organization began providing audio descriptions for people who are blind or low-vision.
Ludwig worked with the Durham school system and the Autism Society of North Carolina before joining Arts Access as its first paid employee in 1999, becoming executive director in 2009. It was a fruitful time in the disability field, especially after the ADA passed in 1990, affording civil-rights protections to people with disabilities. While the past three decades have not been without struggles, the ADA triggered lasting, profound changes for the better in areas including the arts.
"In that time, so much work had been done by the disability community," says Ludwig. "After ADA, there was this younger 'ADA Generation' that had better expectations of going somewhere and being welcomed. A lot of work was starting to take off after hard years of advocacy, and it was exciting to see. I loved the mission at Arts Access and its origin story as a spunky, homegrown Raleigh non-profit. The board has a majority of people with disabilities, so they are governed by the people they serve."
 
Like minds
One of those board members is Robert Parrish, who has served on the Arts Access board for three years and is its incoming chairman.
"She and I are of like mind," Parrish says of Ludwig. "She's someone who knows what needs to be done but is still flexible with how to go about it. And she's very willing to provide transportation to events for those of us who are legally blind to Arts Access functions like educating museum staff about accessibility. She's tireless, and when she says 'accessibility,' it's well-rounded—from where the cab lets you off to whether or not a wheelchair fits in a stall. She ain't playing."
During Ludwig's tenure, Arts Access expanded its audio-description services for events beyond the region and across the state. She also oversaw the start of initiatives including the long-running "A Series of Fortunate Events" (SOFE), now in its sixth year to "highlight the diversity and creativity that exists within disability communities."  
 
What's next?
As for what's next, Arts Access is starting up a partnership with the N.C. Department of Natural and Cultural Resources, working with teams of folklorists in the field of arts access. New Arts Access executive director Eileen Bagnall also hopes to bolster the organization's presence elsewhere in the state with more local teams of audio descriptors.
"We'll get requests from other parts of the state, where we do not have strong teams," says Bagnall. "Then someone has to travel two hours to do something like describe a show. So rural communities are a priority. We've always been statewide, so how do we make a bigger footprint for accessibility experiences everywhere?"
Now that she's made the transition from Arts Access executive director to freelance consultant, Ludwig is happy to spend more time focusing on the actual work of disability advocacy, as opposed to the necessary evil of fund-raising. She's also looking forward to experiencing LEAD® not as an organizer, but an attendee—and honoree. Ludwig will receive her Community Asset Award on Aug. 5, in a ceremony the final night of the conference.
 
"Clean the house and polish their shoes"
"I'm trying to stay away from being in charge of anything, in retired mode," she says with a laugh. "But LEAD® is where you want to be, amongst peers sharing new ideas. It will be great to have it here in Raleigh, a lot of eyes on us. It will make everybody clean the house and polish their shoes. Great things are going on and everyone wants to share that."

Author: David Menconi
2019 Piedmont Laureate David Menconi was music critic at Raleigh's The News & Observer for 28 years and has also written for publications including Billboard, Rolling Stone, The New York Times, SPIN, salon.com, Our State, The Bluegrass Situation and No Depression. His fourth and latest book is Step It Up and Go: The Story of North Carolina Popular Music, from Blind Boy Fuller and Doc Watson to Nina Simone and Superchunk, published by University of North Carolina Press.
David's photo by Teresa Moore