Wake County Accessibility Leaders: Sina Bahram
Friday, July 01, 2022, 11am by David Menconi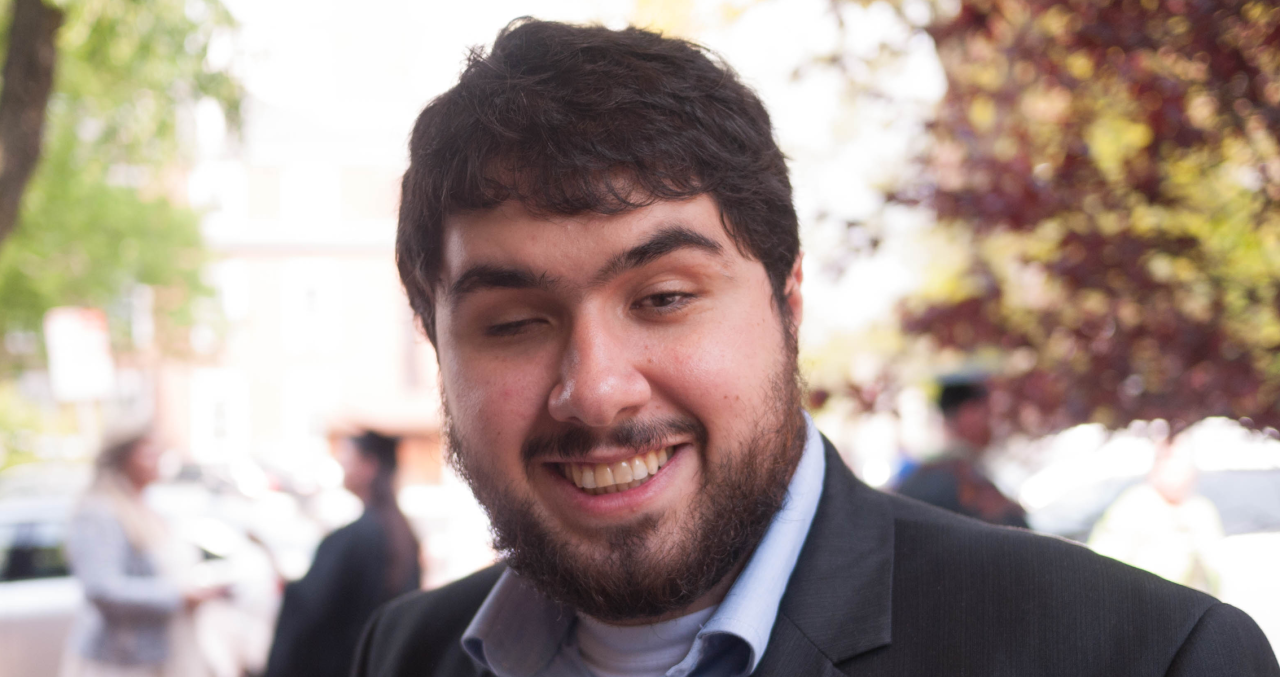 About this series, Disability, the Arts and Raleigh: Inclusive by Design: The Raleigh Arts Plan lays out the creative vision for this Southern capital as "a community connected through arts and culture, where every person is empowered to lead the creative life they envision." Produced in partnership by Raleigh Arts and writer and 2019 Piedmont Laureate David Menconi, this series explores how that vision is playing out when it comes to Deaf and disability community members in the city.
---

If you're planning something, whether it's putting on an arts event or constructing a space where one might happen, you'll want to consider issues of accessibility through the lens of inclusive design. And Sina Bahram is here to tell you that, chances are, you're not thinking about that as soon as you should be. Bahram is president and founder of Cary-based Prime Access Consulting, a firm that has spent the past 15 years helping arts facilities and organizations all over the world make themselves more accessible and inclusive.
"We live in a deeply disabling world that is not designed for a person with disabilities," says Bahram. "So the challenge is to build environments that are not disabling. Done right, it doesn't just make something accessible to me, a blind person. It makes the design better overall, for everyone. If you want to welcome the widest possible audience, it makes no sense to think about accessibility AFTER you've designed something. You've lost opportunities along the way."
 
A pioneer and star
Now 35 years old, Bahram is a pioneer and rising star in the field of arts accessibility. He holds computer science degrees from North Carolina State University, where he specialized in human-computer interaction. Making sense of his surroundings as a person who is blind got Bahram thinking about how to apply what he was able to learn, and he learned fast. Among his honors is the Obama administration appointing him a White House Champion of Change in 2012, for his doctoral research work on enabling users with disabilities to pursue science, technology, engineering and math (STEM) work.
Bahram preaches a philosophy of accessibility and inclusion as culture, not just a strategy to pursue, and it makes sense for everyone—not just people with disabilities. As an example, Bahram cites what he calls "the curb-cut effect."
"Sidewalk slopes are great for people in wheelchairs or on crutches," he says. "But guess who uses curb cuts the most? Not people with disabilities but parents with strollers or carts, bikers, skateboarders, even someone with a sore ankle. Something that's absolutely critical for one audience is also absolutely augmentative for everybody. And the same thing applies to door openers, accessibility settings for text, so many things." 
 
Worldwide reach
Prime Access works with companies the world over, including Tessitura, a Seattle-based technology non-profit that provides computer services for arts organizations. Product owner Nara Zitner admits that Tessitura approached the issue with a certain amount of reluctance, only to be won over by Bahram.
"We knew we needed to improve our accessibility, and I have to admit that at first we were just trying to tick off a box," says Zitner. "But Sina transformed and influenced us quite a bit. He's just so passionate, I don't think you can walk away from listening to him without going, 'Yes, I want the whole world to be accessible!' His agency didn't just say, 'Do this,' they convinced us of the importance of accessibility at a human level, which can get lost. We were resistant at first, but he showed us how accessibility makes everything more useful for everyone. He's an amazing guy, a spitfire and a treasure."
With the Leadership Exchange in Arts and Disability (LEAD®) Conference coming to Bahram's home base, Aug. 1-5 in Raleigh, he will be a major presence. One of his events that week will be a presentation about the Boise Art Museum in Idaho, which has done yeoman's work in the area of accessibility in spite of its small size.
"In December, the director there was shoveling snow, because it's a small, all-hands-on-deck operation," says Bahram. "But the amount of work they've done on accessibility there is incredible—accessible labels, tactile reproduction of artworks, braille, sign language, digital captions—you name it, they've done it because they had the will. It wasn't about money because it's a totally small museum. Yet what they've rolled out is amazing, more than museums 10 times their size. I can't brag enough on them."
 
Inclusive design
Indeed, the work done at Boise Art Museum serves as a telling example of how to do a lot with a little. It all comes down to commitment.
"People don't consider accessibility, inclusive design and audiences with disabilities early enough in their projects," says Bahram. "I don't think it's from maliciousness or lack of interest, but mostly lack of awareness, education and most of all will amongst leadership. From big to small, in all the projects I've worked on, money matters a lot less than having the will to make the decision and do the work."

Author: David Menconi
2019 Piedmont Laureate David Menconi was music critic at Raleigh's The News & Observer for 28 years and has also written for publications including Billboard, Rolling Stone, The New York Times, SPIN, salon.com, Our State, The Bluegrass Situation and No Depression. His fourth and latest book is Step It Up and Go: The Story of North Carolina Popular Music, from Blind Boy Fuller and Doc Watson to Nina Simone and Superchunk, published by University of North Carolina Press.
David's photo by Teresa Moore