Meeting Planner Spotlight: Amanda Fletcher, MBA, CFEA
Monday, April 24, 2023, 2pm by Visit Raleigh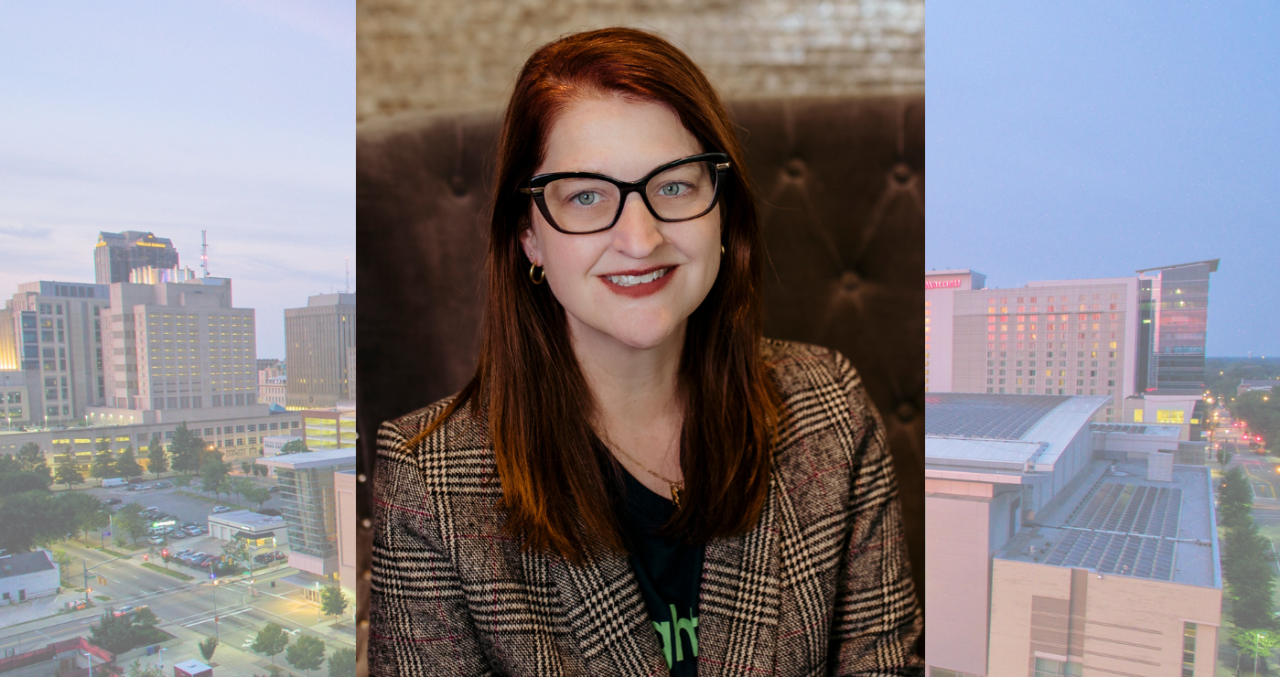 The relationship between a Greater Raleigh Convention and Visitors Bureau (CVB) team member and a meeting planner is one based on strong partnership, and we are incredibly lucky to work with planners and local connectors who go the extra mile on a day-to-day basis. We want to shine the spotlight on some of the planners we work with to host meetings and conventions in venues throughout Raleigh, N.C.
This month, Greater Raleigh CVB director of sales, Malinda Harrell, CMP Fellow, CASE, was thrilled to be able to recognize Amanda Fletcher, MBA, CFEA, senior event manager of Brightly Software. Harrell described Fletcher, who has been with Brightly Software for almost three years, as someone who embodies the spirit of partnership within our community. She has been the champion of hosting their Illuminate conference right here in their own backyard. She leads with intention and purpose that creates memorable moments for her team, Brightly attendees, Raleigh partners and the community.
Fletcher has worked in the events industry for the last 16 years. Previously, she worked in entertainment booking, sponsorship acquisition and creation of VIP experiences. She has also led the planning of multiple Fourth of July celebrations, art festivals, venue openings and more. "I decided to change gears and get into corporate event planning," Amanda said. "I was looking for an avenue to use my organizational skills and creativity while staying in the event field. I landed at Brightly Software, and I couldn't be happier with that decision."
Under Fletcher's leadership, Brightly Software hosted their annual Illuminate conference at the Raleigh Convention Center. The conference is dedicated to asset management and operations, where attendees can connect with leaders in their field, exchange expertise and uncover new opportunities to realize a brighter future.
It was the group's second time hosting the conference at the Raleigh Convention Center—a 500,000-square-foot facility, including a soaring street-level lobby, an elegant ballroom and a massive exhibit hall, as well as reliable, upgraded tech amenities and award-winning culinary delights. The annual conference brought 1,000 attendees and an economic impact of $1.3 million to Raleigh, N.C.
Why Raleigh? Amanda loves showing others the city and state she loves, stating "it provides endless entertainment options, world-class restaurants and amenities and has fantastic hotels and one of the best convention centers in the country."
Malinda Harrell and the Greater Raleigh CVB would like to thank Amanda and Brightly for their utmost professionalism and collaborative work in choosing to bring a wonderful group to Raleigh, N.C.!

Author: Visit Raleigh
Visit Raleigh is the official and accredited destination marketing organization (DMO) for all of Wake County.
Comments