Five Ways RDU International Airport Makes Visiting Raleigh, N.C., Easy
Thursday, January 12, 2023, 11am by Visit Raleigh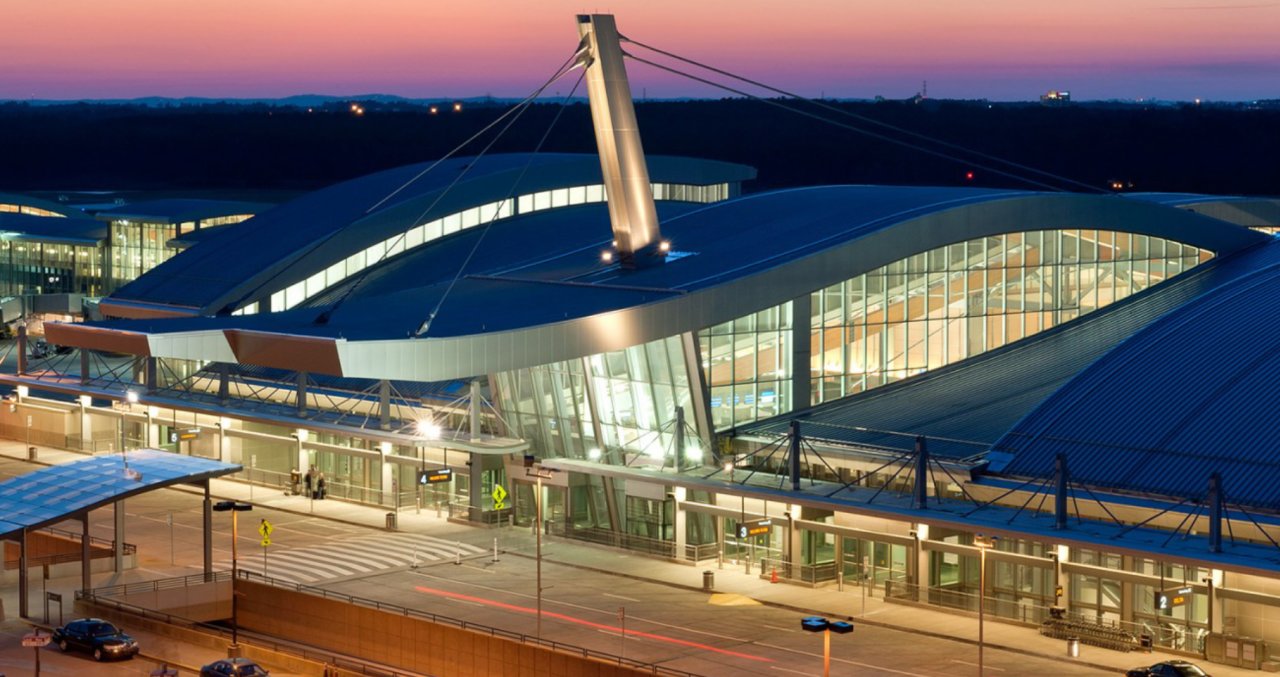 Your group's Raleigh, N.C., experience begins the moment they step off the plane at RDU International Airport, thus it's important their experience at the airport is a good one! RDU's amenities, services and more help ensure it is.
The airport, located about 15 miles from downtown Raleigh, has more than 11 million passengers travel through it annually and was recently ranked one of the top five large airports for customer satisfaction in the latest J.D. Power North America Airport Satisfaction Study. 
When planning your group's next meeting, keep in mind that RDU makes visiting Raleigh, N.C., a breeze. Here's why:
Easy-to-navigate layout
The airport has two passenger terminals. Terminal 2 is home to most airlines—including Air Canada, Alaska, Allegiant, American, Avelo, Bahamasair, Breeze, Delta, Frontier, Icelandair, JetBlue, Sun Country and United—while Terminal 1 services only Southwest and Spirit. When you arrive, no trams or trains are needed to get from your gate to ground transportation, and the walk is fairly short (you can find moving walkways along the concourses in Terminal 2). See a map here.
If guests do need help, volunteer ambassadors stroll the concourse and terminals, providing assistance and directions. Additionally, guests can find information desks near bag claims in Terminal 1 and Terminal 2. Ambassadors can assist with directions, announcements, flight statuses for when you're leaving the destination and more.
A bevy of dining options
Visitors looking for a bite to eat have plenty of great dining options at RDU, including national brands and local favorites. Locally owned Raleigh and Cary businesses 42nd St. Oyster Bar, La Farm Bakery and Café and Raleigh Brewing Company have locations at the airport (in Terminal 1)—enjoy a taste of the destination upon arrival or fuel up for the trip home!
Most recently, RDU International Airport opened its first virtual food hall. The getREEF Virtual Food Hall offers an easy and fast way to order a wide array of foods. Order through the kiosks (located at Gate C9) or online, get a text with an access code and open the designated food locker to get your meal. Note: Gate delivery is now available in Terminal 2 (concourses C and D only).
Transportation service
RDU and local hotels make ground transportation a breeze. Over 30 Raleigh, N.C., hotels offer free shuttle service to and from the airport. For a list of hotels that pick up and drop off at RDU, click here.
Public transportation is also available through the GoTriangle Route 100 and RDU Shuttle. The GoTriangle Route 100 and RDU Shuttle bus routes provides service from RDU to its Regional Transit Center in downtown Raleigh. Other services like rideshares, rental cars, taxis, charters and limos are available as well.
Accessibility and The Sunflower Program
RDU ensures a great experience for ALL travelers, including individuals who may be traveling with disabilities. RDU provides services including wheelchair assistance and designated service animal relief areas, plus offerings through The Sunflower Program—a new program designed to make RDU more inclusive and accommodating for travelers with hidden disabilities.
Free sunflower-branded lanyards, pins and other products are available at RDU Information Desks in Terminals 1 and 2. These products can help airport employees identify people with non-visible disabilities who may need extra time, assistance or support.
Additionally, the Transportation Security Administration has a special program to assist travelers with a wide range of disabilities during their screening experience. Within 72 hours of your flight, call TSA Cares at 855.787.2227 and make arrangements for assistance. TSA will provide an officer to meet your group after check-in and accompany through the screening process.
Nonstop flights
RDU connects visitors from 50+ other airports across the world through a multitude of nonstop flights. Nonstop destinations in the U.S. include Philadelphia, Boston, Denver, Nashville, Los Angeles and many more. RDU also provides nonstop flights from seven international destinations—London, Montreal, Paris, Iceland, Toronto, Cancun and Freeport.
The airport continues to add new flights and destinations frequently. Most recently, they announced that two new low-cost carriers will begin flying into RDU in early 2023. Avelo Airlines will launch flights from six popular Fla. destinations on Feb. 2, 2023: Fort Lauderdale, Fort Myers, Orlando, Sarasota-Bradenton, Tampa and West Palm Beach. Breeze Airways will begin service from Hartford, Conn., New Orleans, La., and Providence, R.I., Feb. 16 and 17, 2023.
There's an array of reasons why Raleigh, N.C., is an excellent choice for your next meeting, and RDU continues to receive rave reviews. The recently and thoroughly modernized airport provides the latest technology, dining, shopping and services to make your group's travel experience more convenient and enjoyable.
Have questions or want to know more about Raleigh, N.C.? Contact our sales team today!

Author: Visit Raleigh
Visit Raleigh is the official and accredited destination marketing organization (DMO) for all of Wake County.
Comments