RDU International Airport Fall/Winter 2022 Updates
Monday, November 21, 2022, 10am by Visit Raleigh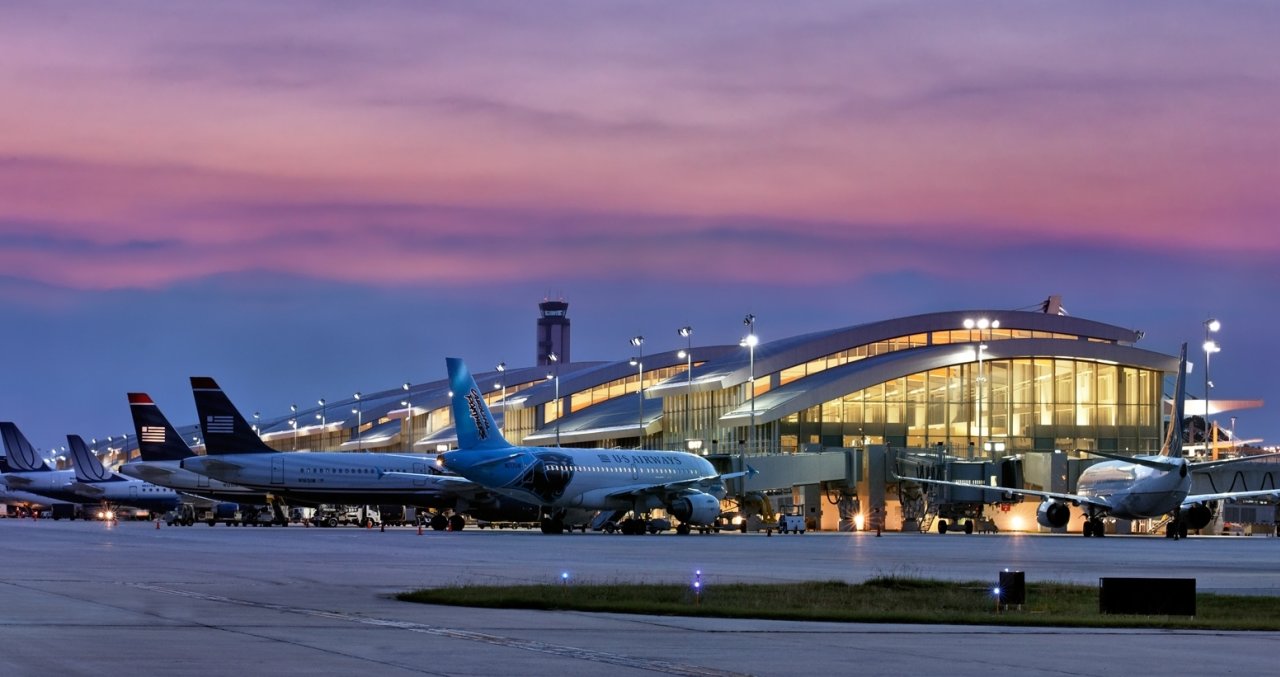 RDU International Airport serves Raleigh, N.C., and the Research Triangle Region with two terminals and nonstop flights from 50+ other markets. The airport, located about 15 miles from downtown Raleigh, has more than eight million passengers travel through it annually.
Recently, RDU was ranked one of the top five large airports for customer satisfaction in the latest J.D. Power North America Airport Satisfaction Study. The airport was named fourth in 2022, its second consecutive year in the top five and fourth consecutive year in the top 10. The study measures overall traveler satisfaction by examining six factors, including terminal facilities, airport arrival/departure, baggage claim, security check, check-in/baggage check and food, beverage and retail. 
Visitors can also look forward to seeing multiple upgrades and improvements at RDU over the coming years—including new security checkpoint lanes, Terminal 1 and 2 expansion projects and better ground transportation facilities. Read more about the airport's Vision 2040 Master Plan and all the exciting things happening, here. 
Notably, the airport also continues to add new flights and destinations frequently. American Airlines added nonstop seasonal service from Cancun, Mexico, Nov. 5, with flights on Saturdays. Bahamas air launched a flight this month from Freeport, Grand Bahama, with connections to Nassau. International destinations currently include London, Montreal, Toronto, Cancun, Reykjavik and Paris.
Also, it was recently announced that two new low-cost carriers will begin flying into RDU in early 2023. Avelo Airlines will launch flights from six popular Fla. destinations on Feb. 2, 2023: Fort Lauderdale, Fort Myers, Orlando, Sarasota-Bradenton, Tampa and West Palm Beach. Breeze Airways will begin service from Hartford, Conn., New Orleans, La., and Providence, R.I., Feb. 16 and 17, 2023. Read more on nonstop destinations, here.

Author: Visit Raleigh
Visit Raleigh is the official and accredited destination marketing organization (DMO) for all of Wake County.
Comments