Unique Meeting Venue Spotlight: Greg Poole, Jr. All Faiths Chapel
Thursday, April 21, 2022, 3pm by Visit Raleigh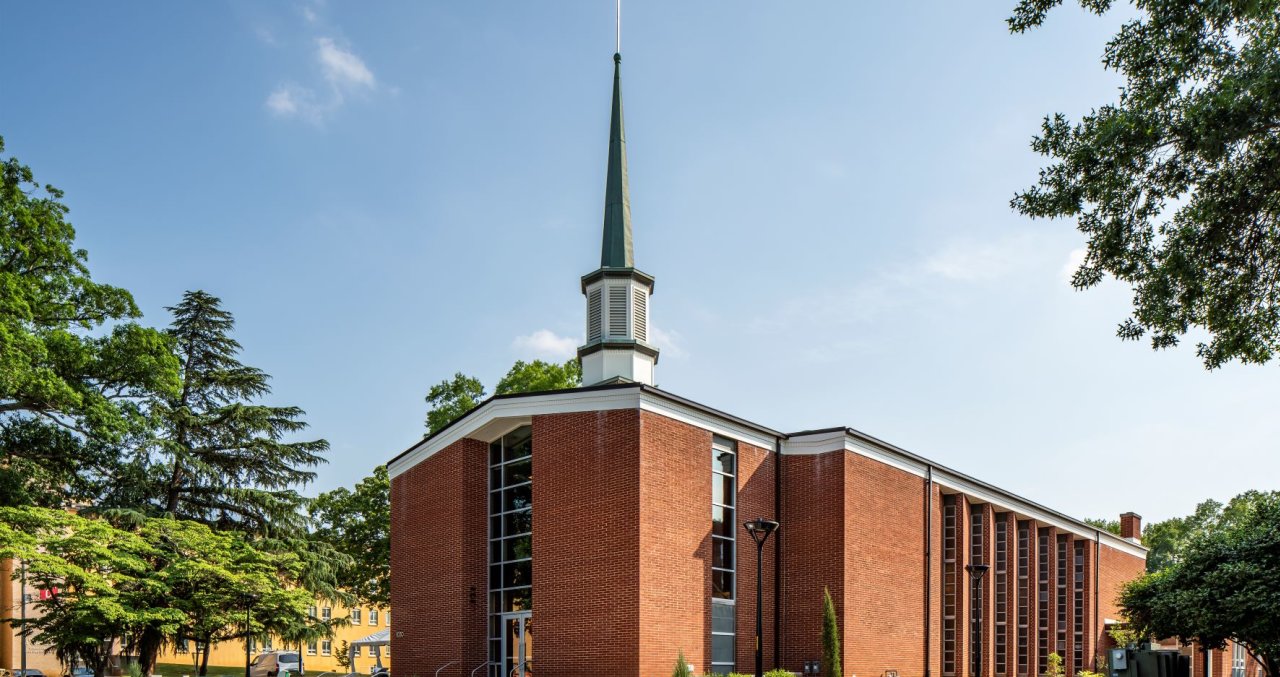 The recently renovated Greg Poole, Jr. All Faiths Chapel is a unique meeting venue in Raleigh, N.C. that can host more than 200 guests. The building is the first large, indoor space at Dorothea Dix Park—a 308-acre public park in the heart of downtown Raleigh (approximately five minutes from the Raleigh Convention Center).
The historical chapel was built in 1955 and underwent an extensive restoration project in 2020. One of Dix Park Conservancy's goals behind the project was to preserve the building for future generations and create an accommodating space for family gatherings, concerts and more. Indoor renovations include the addition of a full HVAC system, new windows and doors and improved ADA access.
The outdoor space also received a facelift, with the addition of a walled garden and event lawn. Additionally, the front terrace was redesigned to allow a more open and accessible entrance to the chapel.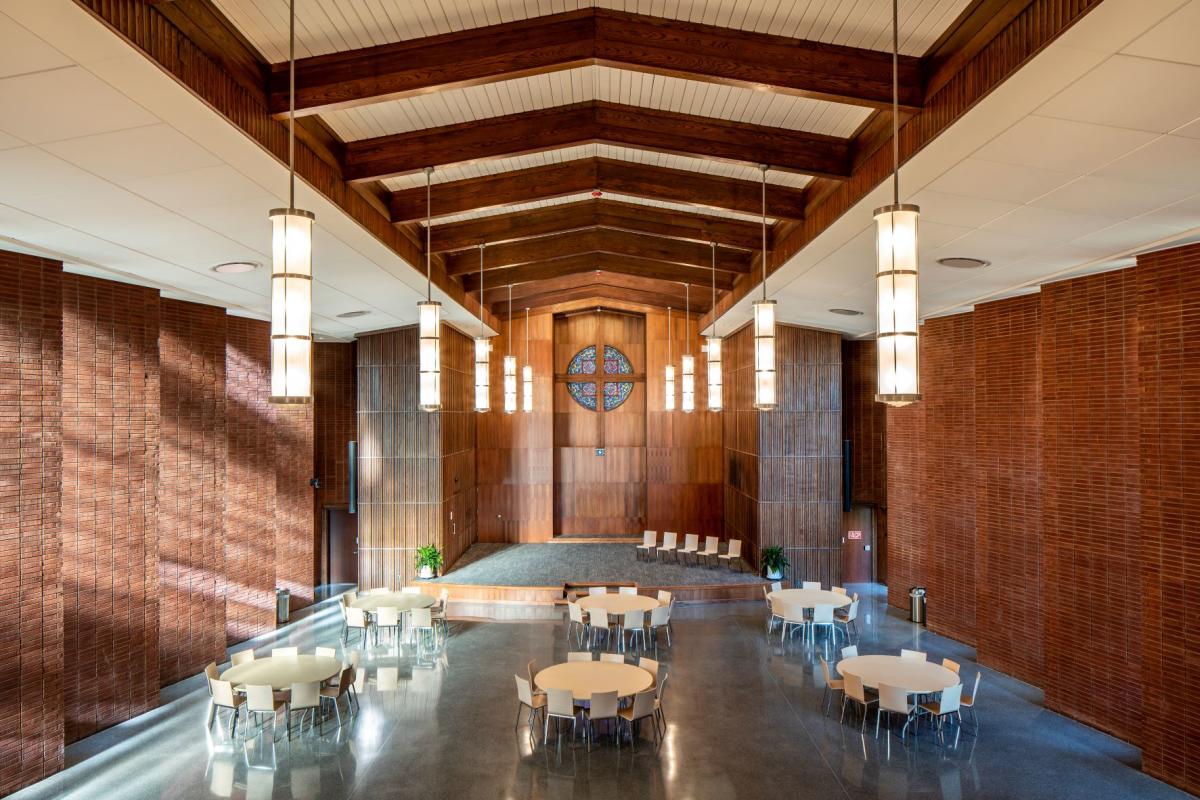 The chapel provides all the amenities of a modern community gathering space while retaining its historic charm. Guests will admire the decorative wood elements, terrazzo floors, and mid-century stainless fixtures. Although, we think the mural by Asheville artist Christopher Holt in the chapel lobby is the real showstopper! Dix Park Conservancy commissioned the art installation to honor Dorothea Dix Park's rich history.
The main event hall features more than 3,000 square feet of event space and features an open floor plan and elevated stage. Other amenities include a staging kitchen, two dressing rooms, a sound system, video projection equipment and free Wi-Fi. It can accommodate approximately 200 guests seated at tables, 400 guests seated auditorium style, or 450 guests standing reception style.
Bonus: Greg Poole, Jr. All Faiths Chapel rental includes the use of the 3,200 square feet event lawn. The lawn can accommodate a tent up to 40 feet by 40 feet. Additionally, there is plenty of on-site parking!
Have questions or want to know more about the Greg Poole, Jr. All Faiths Chapel or any other meeting spaces in Raleigh, N.C.? Contact our sales team today!
Photos by Dorothea Dix Park

Author: Visit Raleigh
Visit Raleigh is the official and accredited destination marketing organization (DMO) for all of Wake County.
Comments