Unique Venue Spotlight: Gregg Museum of Art & Design
Monday, February 26, 2018, 3pm by Visit Raleigh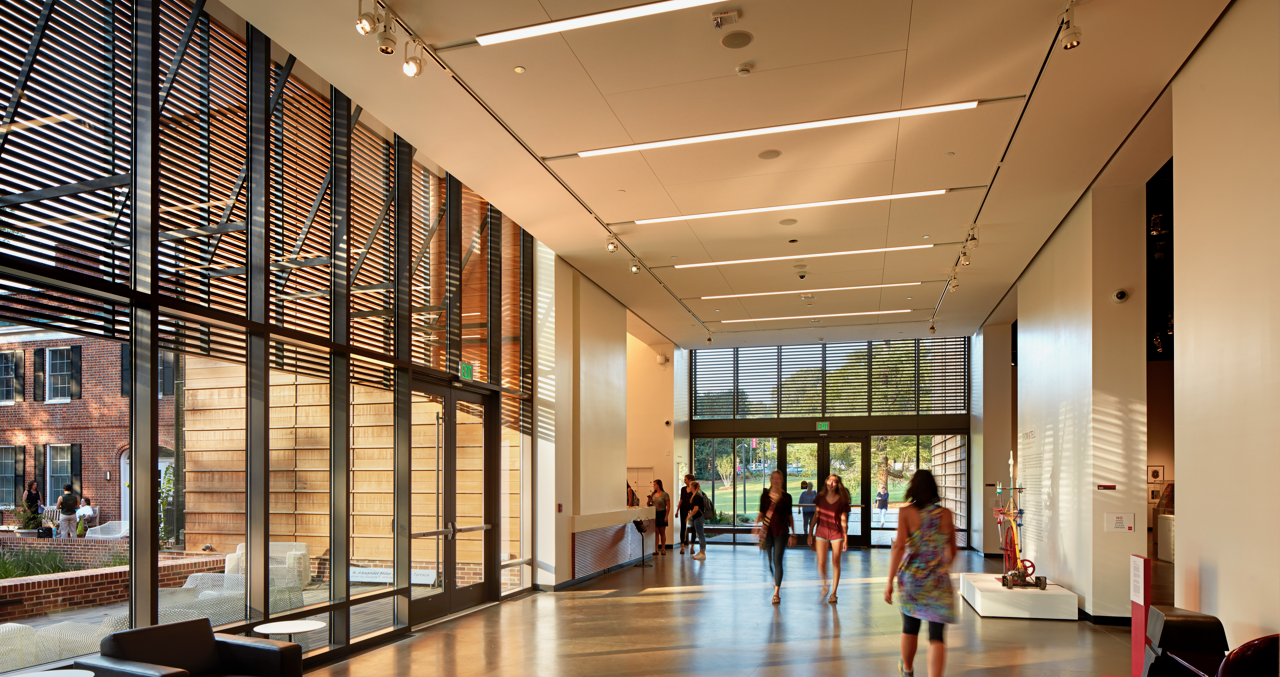 Now open in a brand-new home, the Gregg Museum of Art & Design's new 24,000-square-foot, LEED-certified facility could be a considered a work of art in its own right. The North Carolina State University museum, which has an impressive collection of more than 35,000 objects and artifacts, sits on the edge of campus at the historic chancellor's residence on Hillsborough St. The residence, built in 1928, has been completely renovated and updated, and a 15,000-square-foot expansion that houses most of the exhibits has been added. The $9.5 million construction project was led by Wolfpack alumnus Phil Freelon, who was also the lead designer for the Smithsonian National Museum of African American History and Culture in Washington, D.C.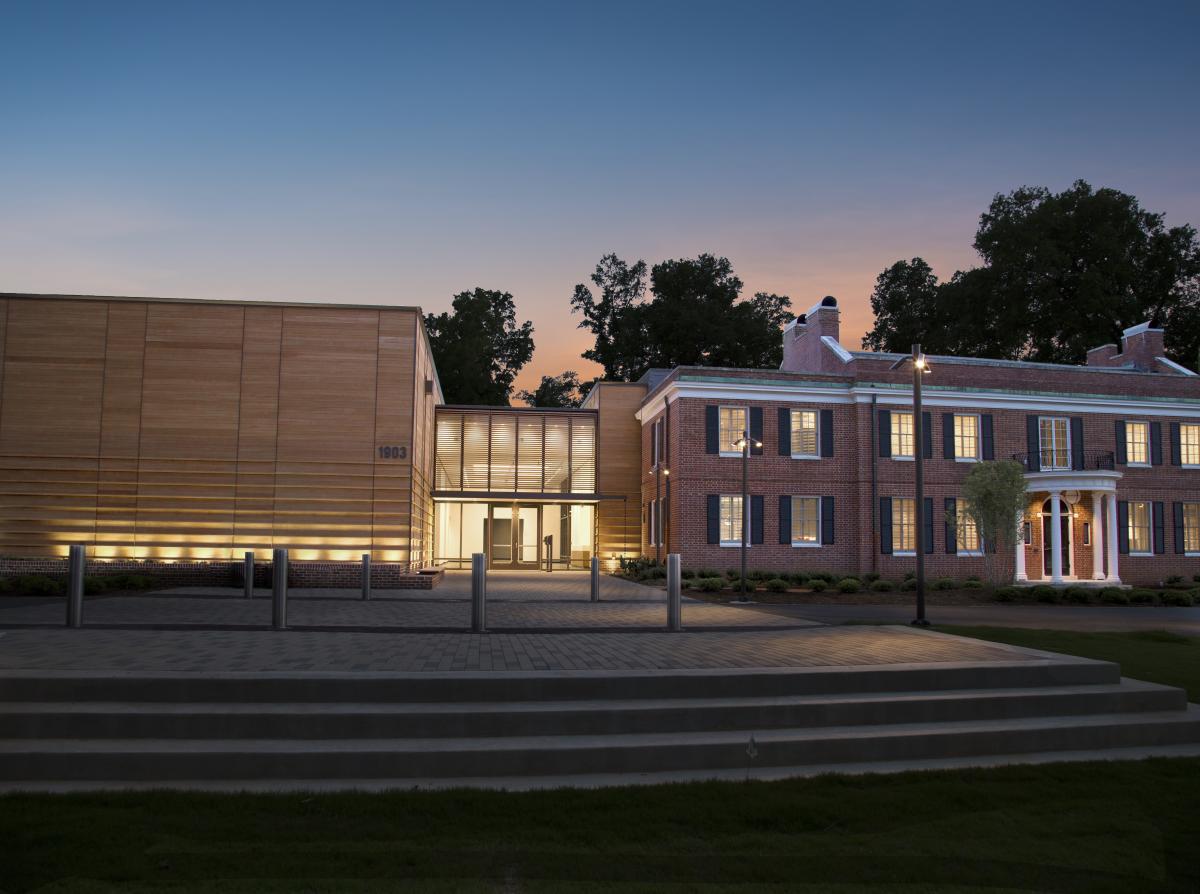 Free and open to the public, the museum—which had its grand re-opening in Aug. of 2017—is also available for special event rentals. The historic chancellor's residence, with walls filled with the art of a single exhibition, acts as a gathering space for cocktail receptions (with space for just over 50 guests) or seated meetings (room for 28 guests). The 1,300-square-foot space features hardwood floors, has views to both the front and back lawn of the museum and features a baby grand piano.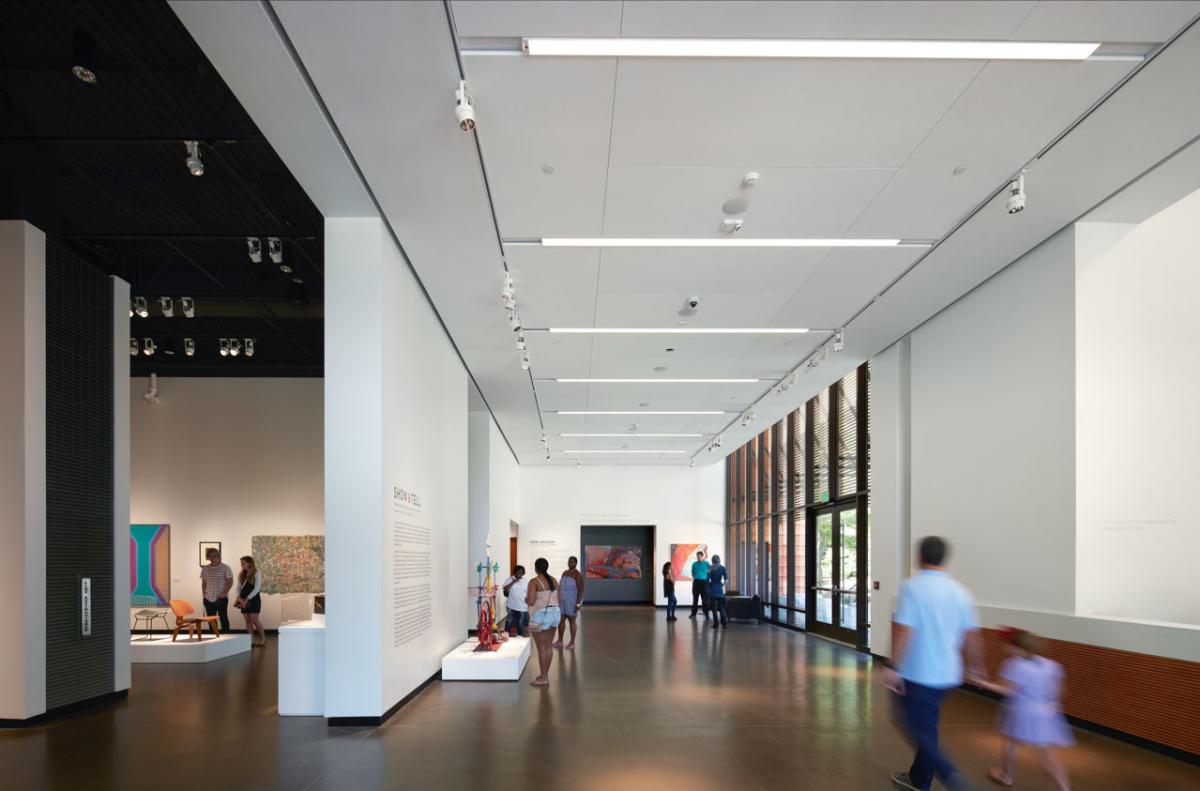 The 2,000-square-foot lobby of the main area of the museum features 20-foot-high ceilings, huge windows that allow for lots of natural light and can accommodate up to 125 guests for a standing cocktail reception. Designed to act as the focal point of the museum, allowing easy access to the different galleries, the space does just that during special events—guests are welcome to browse the artifacts and exhibits that sit just off the main lobby (while leaving food and drink behind, of course!).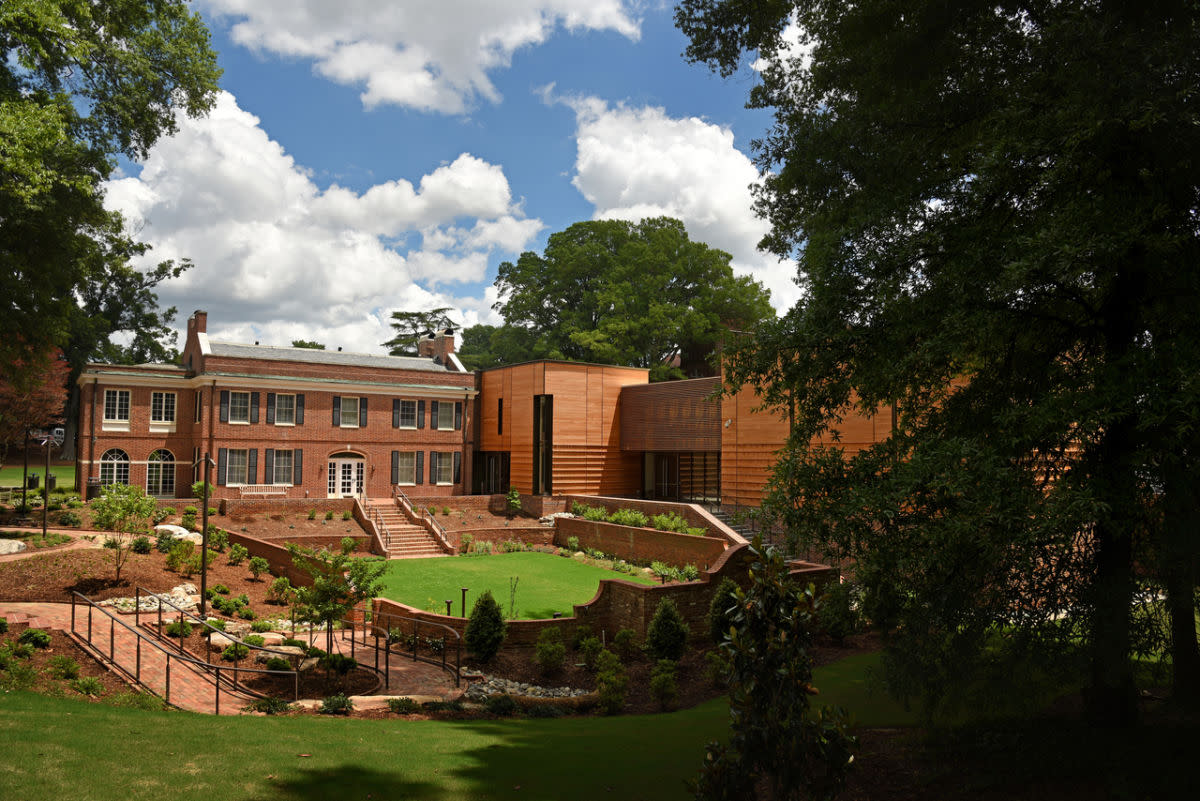 Just off the lobby, a terrace overlooks the Rose Jackson and Evelyn Thiem Pollinator Garden where outdoor films, yoga classes, wedding receptions and more take place in the warm weather months.
Have questions or want to know more about the Gregg Museum of Art & Design or any other meeting spaces in Raleigh, N.C.? Contact our sales team today!

Author: Visit Raleigh
Visit Raleigh is the official and accredited destination marketing organization (DMO) for all of Wake County.
Comments