Unique Venue Spotlight: North Carolina Museum of History
Thursday, January 23, 2020, 8am by Visit Raleigh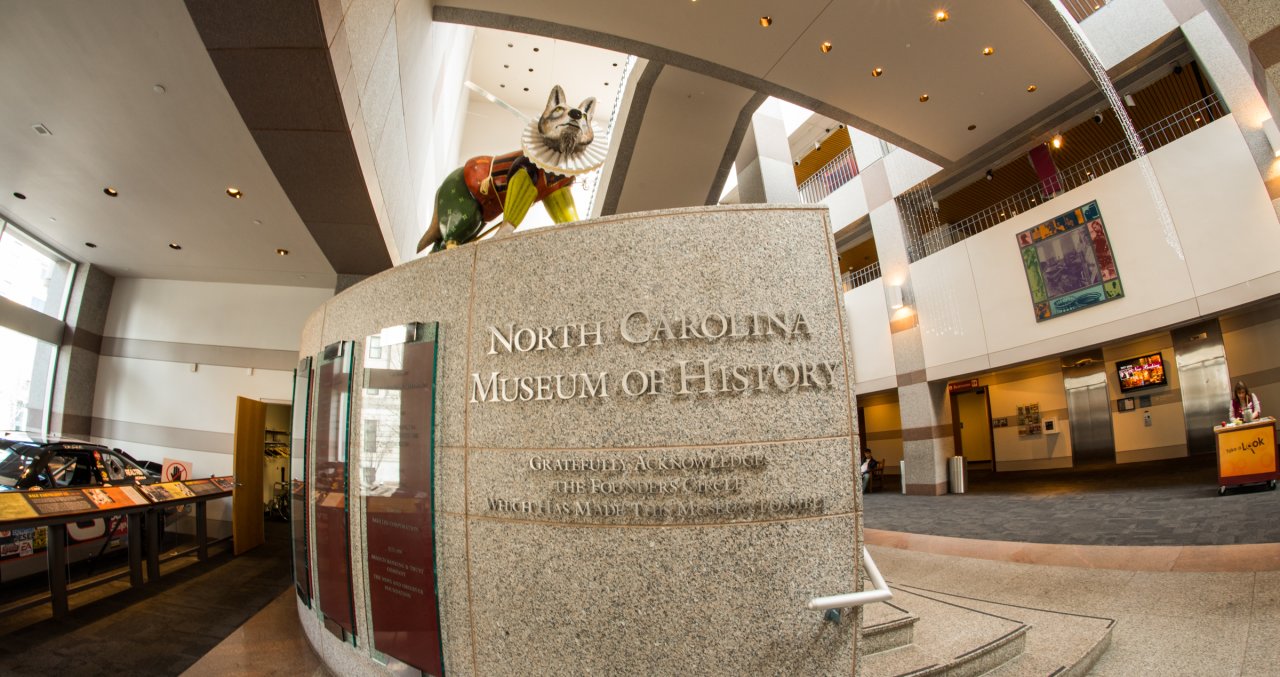 North Carolina has a fascinating history, and if you want to discover all of it in a dynamic and immersive setting, then the North Carolina Museum of History is the place to go. Located in downtown Raleigh—along with the Raleigh Convention Center, North Carolina Museum of Natural Sciences, North Carolina State Capitol and a bevy of outstanding restaurants—the museum showcases more than 14,000 years and 150,000 artifacts of N.C. history.
One of the museum's permanent exhibits, The Story of North Carolina, holds amazing multimedia presentations, dioramas and interactive features, along with two full-size historic houses and many recreated environments.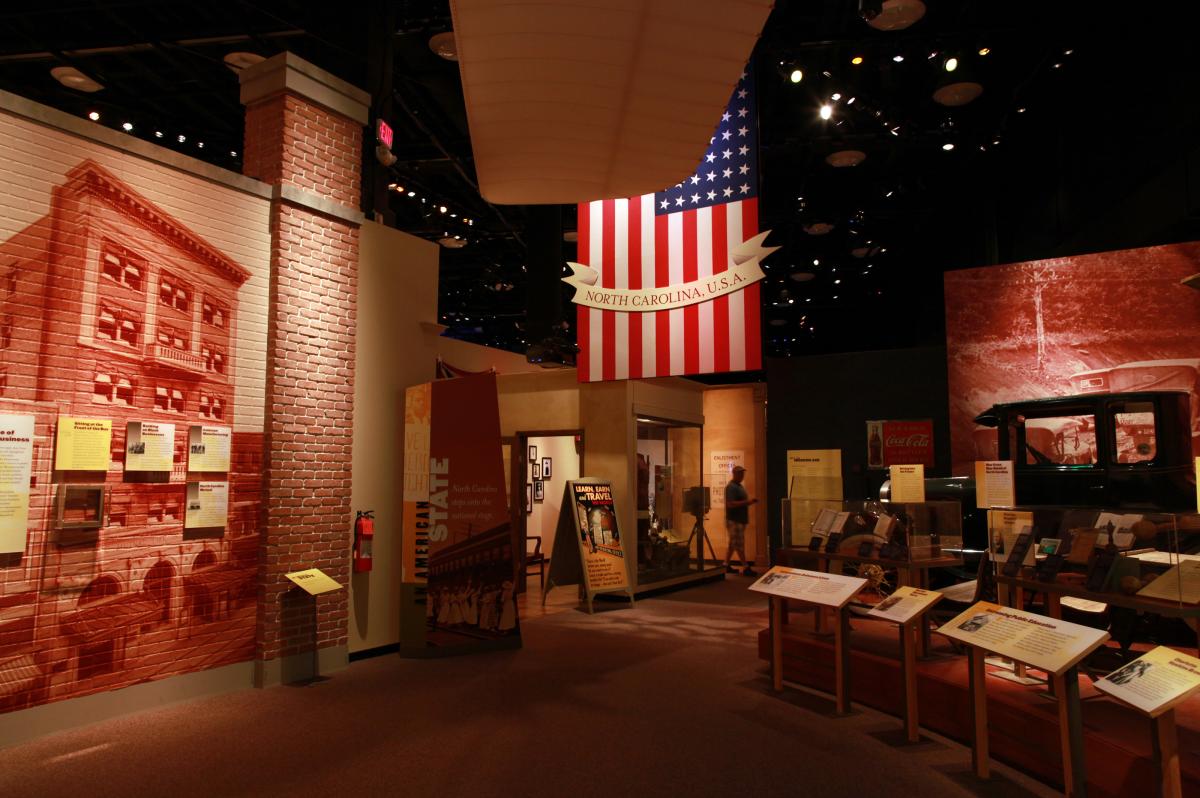 Marvel at items recovered from Blackbeard's flagship Queen Anne's Revenge. Or, take in a full-size replica of the 1903 Wright Flyer, the first successful heavier-than-air powered aircraft. Other can't miss artifacts include stone tools unearthed in N.C. that date back to 12,000 to 10,000 B.C.E. and a lunch counter that played a pivotal role in a 1960 sit-in in Salisbury, N.C., during the American civil rights movement.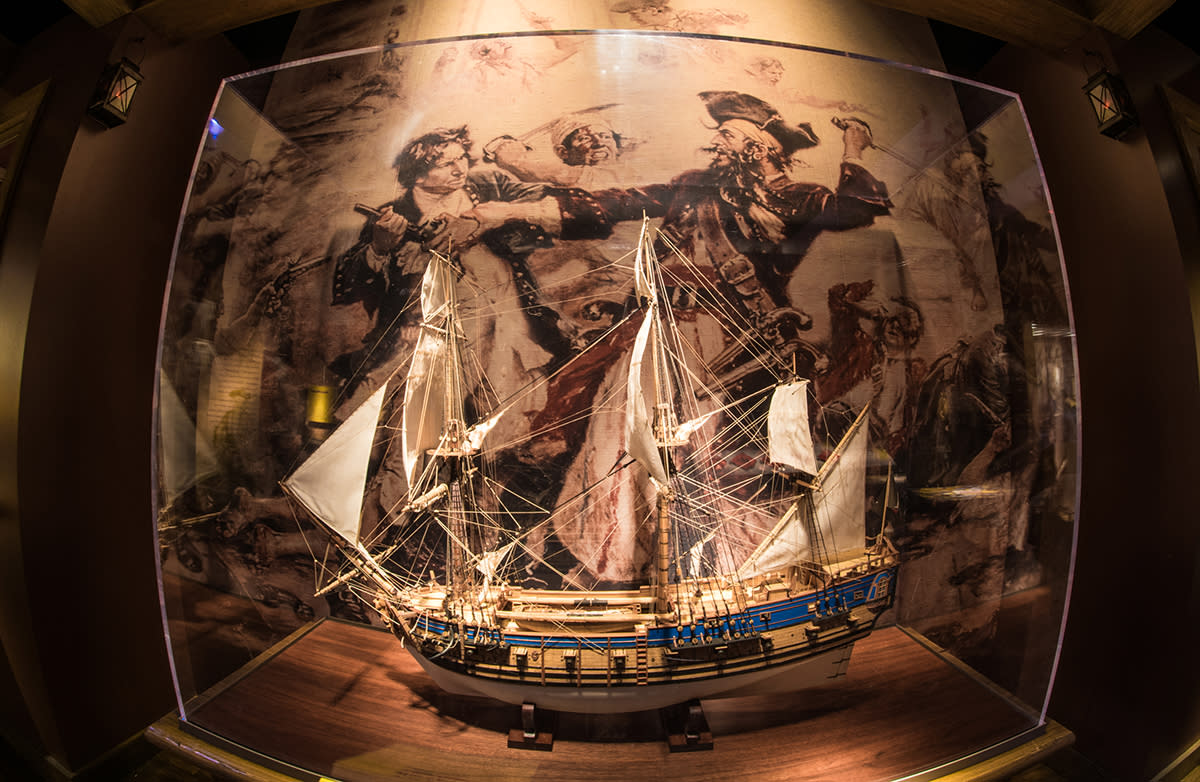 Meeting space
This free-admission museum, with galleries totaling more than 55,000 square feet, is available for special event rentals as well. Corporate dinners, cocktail receptions, business luncheons, meetings, wedding receptions, holiday parties and more can take advantage of three spaces offered for rent:
The Museum Lobby (pictured below), with towering ceilings and room for a band and dance floor, can accommodate up to 300 guests for a reception and 250 for a sit-down dinner;
Daniels Auditorium, with a seating capacity of 307 and state-of-the-art audiovisual equipment, is an ideal setting for presentations, large meetings and performances;
and The Demonstration Gallery, surrounded on three sides by tall glass walls and known as the "glass box," is the perfect unique setting for small meetings and lunches with capacity for up to 50 people.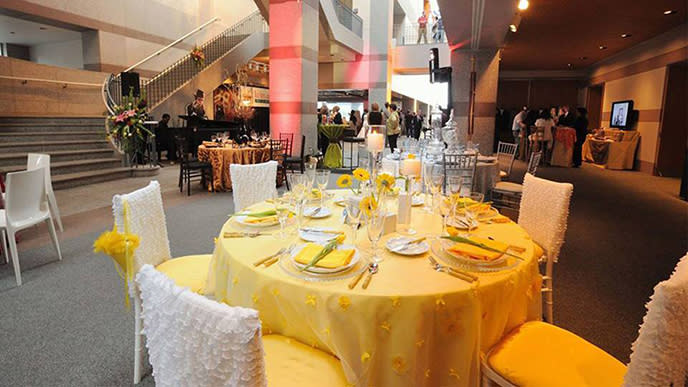 Accessibility
Also of note are the museum's accessibility efforts. Accessible parking and drop-off entrances with wheelchair access are available, with quick and easy ramp access to the museum's main entrance, auditorium, gift shop and lobby. Entrances to the museum have touch-activated door openers. Courtesy wheelchairs are available free of charge at the information desk just inside the main entrance, and elevator access to all floors of the museum is available. Assisted listening devices for programs in the auditorium can be provided, and tours for the visually-impaired, as well as tours providing American Sign Language, can be arranged in advance for visitors.

Author: Visit Raleigh
Visit Raleigh is the official and accredited destination marketing organization (DMO) for all of Wake County.
Comments