The Westin Raleigh-Durham Airport is Now Open in Raleigh, N.C.
Thursday, May 11, 2023, 4pm by Visit Raleigh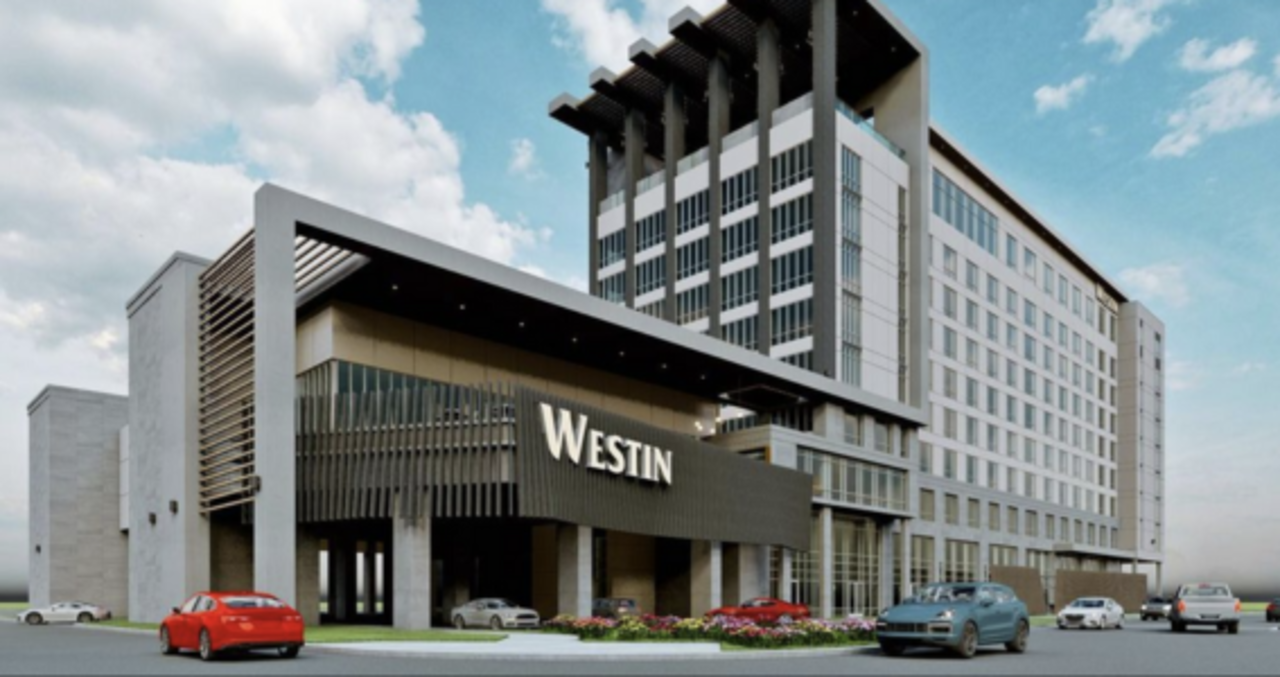 Raleigh, N.C., recently welcomed a new hotel to its bustling Airport Meeting District—The Westin Raleigh-Durham Airport. The hotel has opened its doors to business and leisure travelers seeking a comfortable and luxurious stay near RDU International Airport. This new hotel is only a short three miles from RDU and steps away from the Brier Creek Commons shopping and entertainment area. Let's take a closer look at what the brand-new property has to offer!
The Westin Raleigh-Durham Airport offers 236 guest rooms and suites, each with a stylish and contemporary design. The suites offer additional space and luxury amenities, such as separate living areas and deep-soaking tubs. The hotel also features two on-site food and drink options, Starbucks and Il Falò, a casual restaurant that offers delicious Italian cuisine for breakfast, lunch and dinner. Menu highlights include Tuscan white bean hummus served with wood-grilled crostini, carciofi (fried baby artichokes with lemon, shaved parmigiano and parsley), wood-roasted pear salad with bitter greens, Bolognese with beef, pappardelle and whipped sheep's milk ricotta and more.
"We're excited to bring the luxury wellness experience to the Triangle that only Westin offers," said Sheri Erhart, co-owner and executive vice president for CMC Hotels. "We're pleased to partner with award-winning chef Bradford Thompson who has created a menu for Il Falò that combines thoughtfully sourced local ingredients and wood fire for a contemporary approach to Italian cuisine." Bradford Thompson received a James Beard Award for Best Chef, Southwest, in 2006. Read more about Il Falò here.
Additionally, The Westin Raleigh-Durham Airport is a great option for meetings and events. The hotel features over 10,000 square feet of flexible meeting space, including a grand ballroom that can accommodate up to 500 guests. The seven meeting rooms are equipped with state-of-the-art audiovisual equipment, so groups can host meetings and presentations with ease. The hotel's experienced event planning team is also on hand to help coordinate every detail, from catering to décor, ensuring a successful and memorable event.
After an event, visitors can easily explore the RDU/Brier Creek area, or venture out further to explore the more of the destination. The hotel sits steps from Brier Creek Commons, a vibrant outdoor shopping center that offers a bevy of dining, shopping and entertainment options. Visitors can grab a bite to eat at one of the many restaurants, such as Carolina Ale House or Umami Japanese Steakhouse Sushi.
You're also just a short drive from some big Raleigh highlights: Passionate mind Joel Graybeal's indoor rock climbing spot, Triangle Rock Club, with excellent team-building opportunities (and a 55-foot climbing wall!); William B. Umstead State Park, the largest state park in N.C.; Angus Barn, a Raleigh dining institution perfect for team meals and client meetings; and several breweries.
Guests staying overnight can also enjoy an array of other amenities such as digital check-in, free parking and a fitness center. Plus, the lobby bar is the perfect spot to grab a drink with friends and unwind after a long day of exploring the city.
Overall, The Westin Raleigh-Durham Airport is an excellent addition to the Raleigh area. The hotel's prime location, luxurious accommodations and top-notch amenities make it an ideal place for your next meeting. The Westin Raleigh-Durham Airport has made history as the first Westin property in Raleigh and brings the total number of Westin properties in North Carolina to two.
Have questions or want to know more about The Westin Raleigh-Durham Airport or any other meeting spaces in Raleigh, N.C.? Contact our sales team today!

Author: Visit Raleigh
Visit Raleigh is the official and accredited destination marketing organization (DMO) for all of Wake County.
Comments