Economic Impacts of World of Bluegrass 2017
Tuesday, October 24, 2017, 3am by visitRaleigh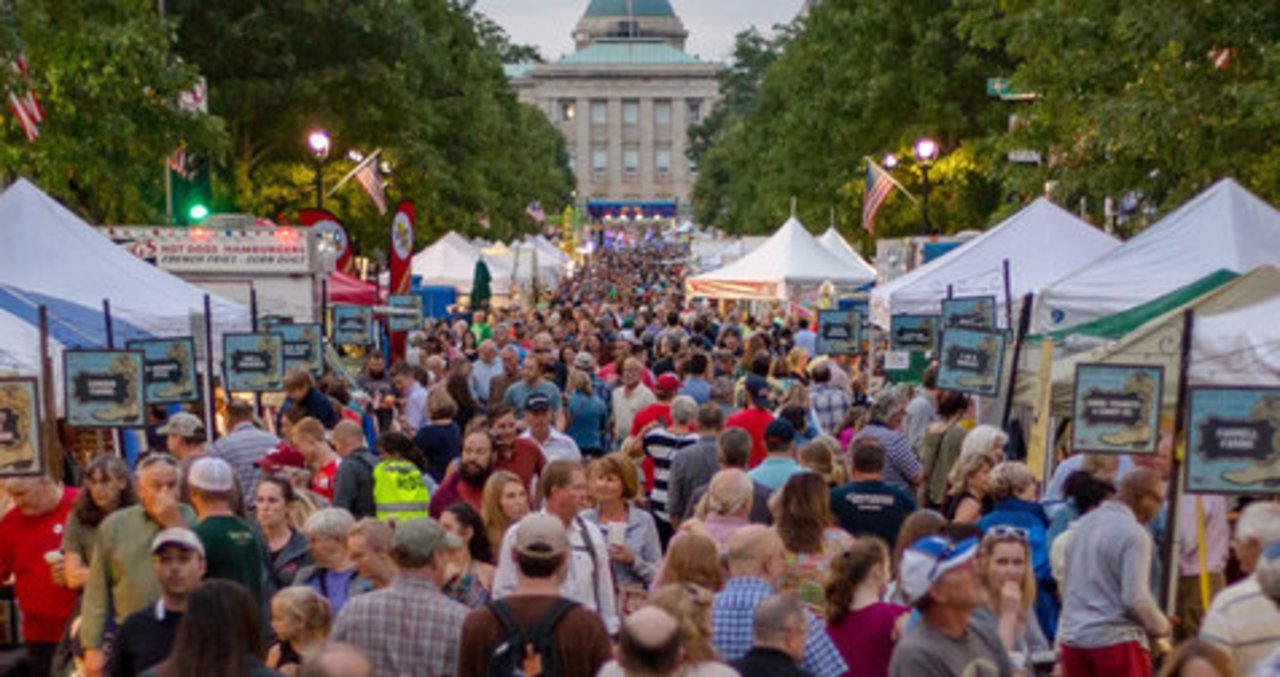 A few weeks ago in this Tourism Talk blog, GRCVB executive vice president Loren Gold answered a few questions about the International Bluegrass Music Association's (IBMA's) World of Bluegrass week in Raleigh and hinted at the expected economic impacts from IBMA's annual business conference, nighttime events (such as the International Bluegrass Music Awards) and the accompanying PNC presents Wide Open Bluegrass street festival. (Read Loren's comments here.)
The 2017 week has come and gone and, by all appearances, was wildly successful. The weather was fabulous, the food was tasty, music-lovers were happy and Steve Martin was in town. What more could you want?
How about some great economic impact data? Take a listen to these sweet musical numbers from the event:
5,891 = Total attendance for IBMA business conference, Bluegrass Ramble and awards show 
215,705 = Total attendance for PNC presents Wide Open Bluegrass (street festival and Red Hat Amphitheater shows) 
221,596 = Total attendance for entire World of Bluegrass week (Sept. 26-30) 
$11.7 million = Direct economic impact from hosting IBMA, visitors, vendors and sponsors for World of Bluegrass week
It is important to note that show and festival spending by Wake County residents is factored out of this direct economic impact calculation for the week. The $11.7 million estimate represents only local business sales attributed to the purchases made by visitors here for a day or longer. While no doubt many residents enjoyed these world-class bluegrass events, our interest lies in "new money" brought into our local economy as a result of hosting IBMA and the outside audiences here.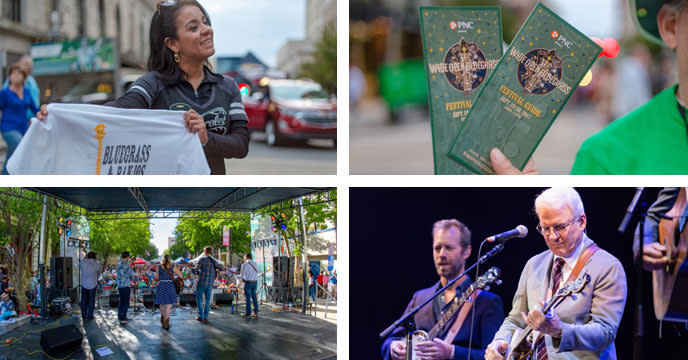 We have mentioned in this blog before that, according to recent research, one of the destination assets that Raleigh does best is festivals and events, and IBMA's World of Bluegrass week is a shining example of a win/win (convention culminating in a consumer festival, both of which generate taxable spending by area visitors and economic impacts for our business community). Let's hope that our association with IBMA will continue for many years to come.
Photos by Garrett Poulos 

Author: visitRaleigh
The Greater Raleigh Convention and Visitors Bureau (GRCVB) is the official and accredited destination marketing organization (DMO) for all of Wake County.
Comments