Raleigh M.A.I.N. Events
Friday, August 31, 2018, 10am by visitRaleigh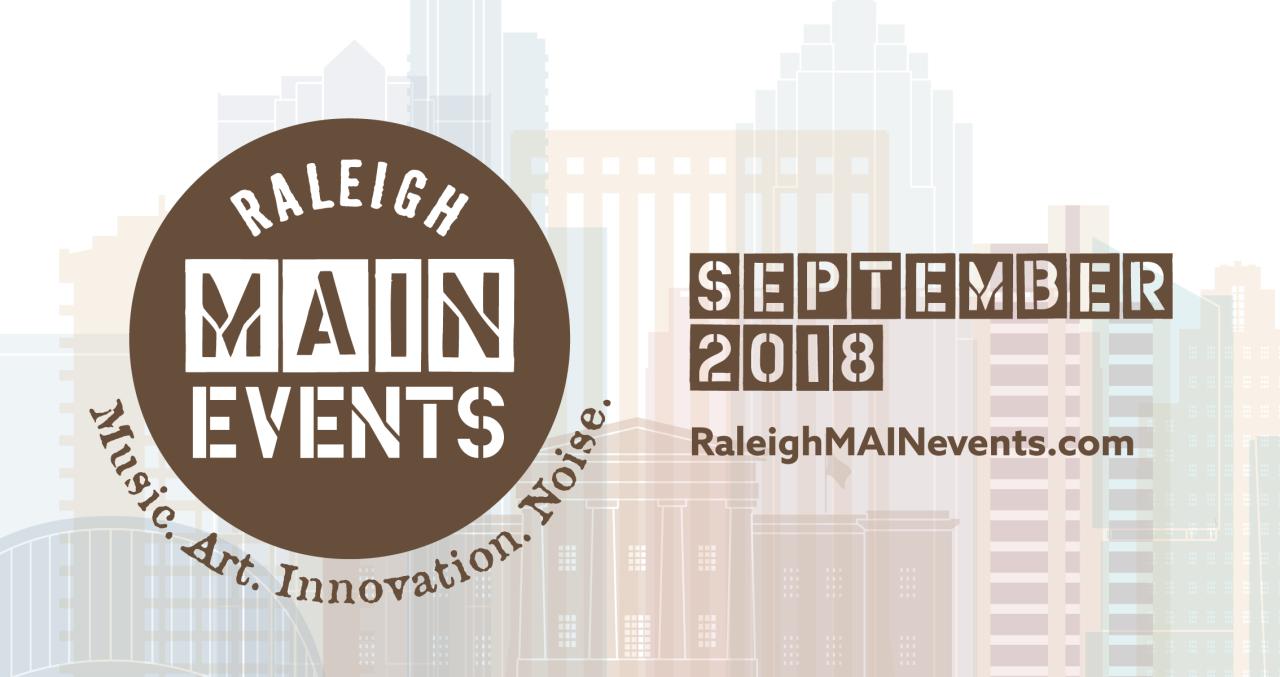 We all know that one of the things that Raleigh, N.C., does best is events. And at no time of the year is that more evident than September when Raleigh hosts 19 major events and festivals under the Raleigh M.A.I.N. Events moniker.
Six years ago, organizers realized that they were hosting and promoting their events around the same time and that crossover between their special event audiences could be encouraged. So they got together to collaborate (one of the other things Raleigh does best) on a promotional concept called Raleigh M.A.I.N. Events (an acronym for Music, Art, Innovation and Noise).
One of the most striking features of the M.A.I.N. Events calendar is its diversity. The festivals include the African American Cultural Festival of Raleigh and Wake County, Hopscotch Music Festival, SPARKcon, Bugfest, Capital City Bikefest, City of Oaks Pirate Fest, La Fiesta del Pueblo, PNC presents Wide Open Bluegrass and N.C. Pride at Night. Add in another dozen or so concerts, civic/community events and business/tech conferences, and never has the term "something for everyone" been more apt.
GRCVB, Innovate Raleigh, the City of Raleigh, Downtown Raleigh Alliance and Greater Raleigh Chamber of Commerce/Wake County Economic Development have seats at the table, and volunteers and pro-bono allies (such as Big Pixel and Fairway Outdoor Advertising) are involved in the creation of the Raleigh M.A.I.N. Events website, earned news coverage, poster/billboard advertising and more. This year the collaborating committee even had assistance from a dedicated marketing intern, Alaina Ruggery.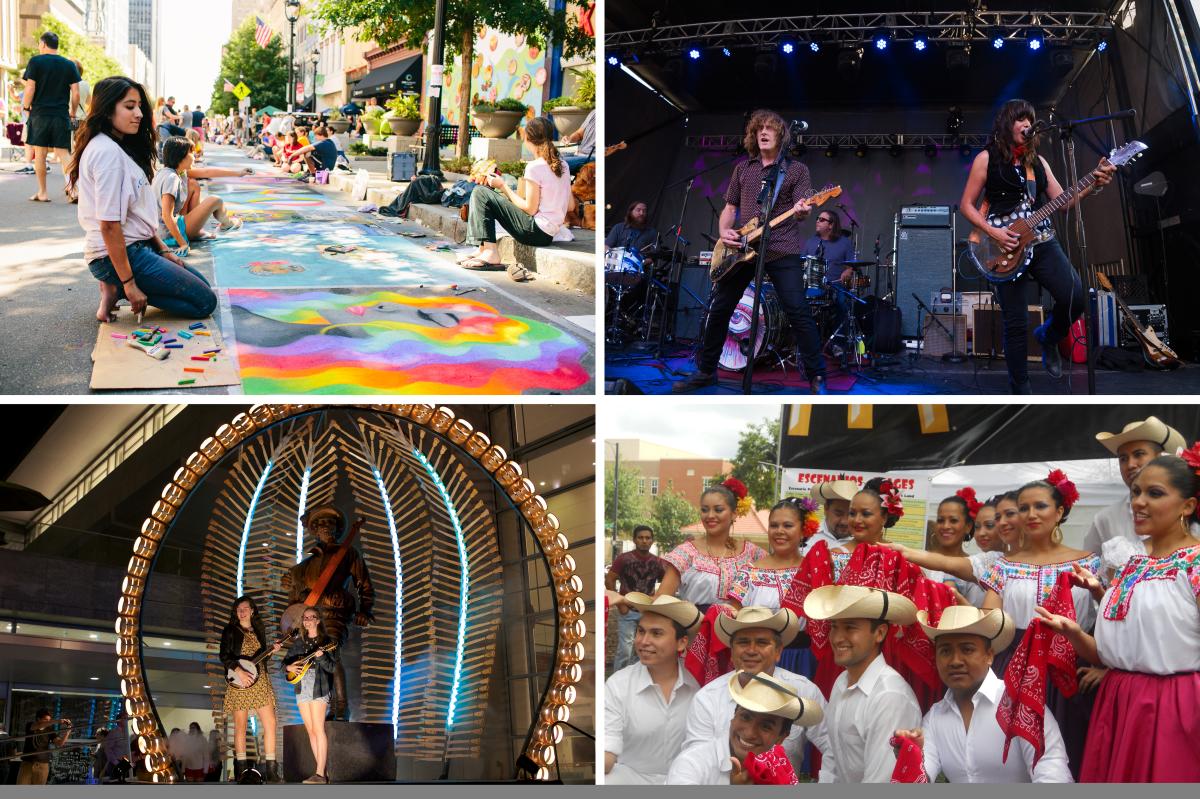 "I am impressed every year with how these mostly-volunteer organizers, who are already working so hard to put on their mostly free festivals and events, stretch even further together in collaborating for Raleigh's greater good," said director of marketing and communications Jonathan Freeze, GRCVB's representative to the M.A.I.N. Events planning group each year.
The city's elected officials and arts leaders are also supportive of the increased buzz that the creative cross-promotion elicits for each unique event and for the city's reputation. "The city of Raleigh is really open, it's really diverse, it's growing and it's changing, but I think that our art and our culture is growing and changing and shifting right along with those patterns," said Chanda Branch, chair of the Raleigh Arts Commission, at the Aug. 3 news conference announcing 2018's lineup (which includes four newly participating events).
You might have seen coverage of the M.A.I.N. events news conference on WTVD-TV, on one of the M.A.I.N. Events digital billboards up around the area or seen Raleigh Magazine's story in its July/Aug. issue. For more information about the M.A.I.N. events, go to www.RaleighMAINevents.com; spread the word and enjoy more than one of these special events this September.
..........
Photos by Todd Gunsher, Dan Hacker and Angeline Echeverria.

Author: visitRaleigh
The Greater Raleigh Convention and Visitors Bureau (GRCVB) is the official and accredited destination marketing organization (DMO) for all of Wake County.
Comments