A Virtual Tour of Raleigh, N.C.'s Live Music Scene
Wednesday, April 01, 2020, 4pm by David Menconi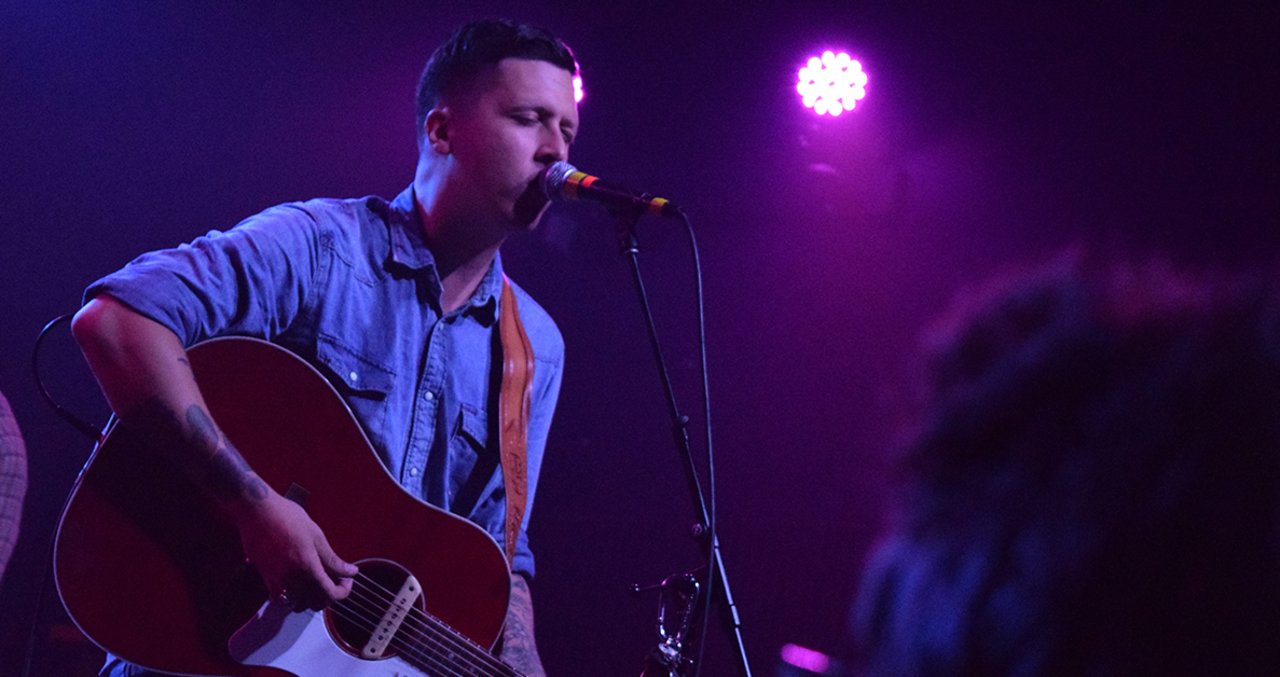 Note: Authored by David Menconi, this piece has been produced in partnership with Raleigh Arts.
---

The ongoing COVID-19 virus shutdown has temporarily brought Raleigh's nightlife and live-music scene to a halt, but lots of venues, musicians and listeners are adapting as best they can to the stay-at-home era. Numerous local acts are producing live-streamed performances from home, some even with the obligatory virtual tip jar (following your favorite artists on Facebook and Instagram is one way to discover these performances, and Live Nation is another resource to discover big-name acts jamming at home).
There's also a wealth of videos already online that star local acts playing local spots, adding up to a primer on choice venues as well as musicians in the area. Here's a quick look to get you started.
 
Chatham County Line, "Living in Raleigh Now"
In which the Raleigh band hijacks painted portraits of bluegrass forefathers Earl Scruggs and Bill Monroe out of a gallery for a tour of local landmarks—The Pour House Music Hall and Lincoln Theatre, the Sir Walter Raleigh and Raleigh Acorn statues and even a pause for lunch at Char-Grill. The band also takes stage at Raleigh Little Theatre's beautiful Stephenson Amphitheater and Red Hat Amphitheater in the video. 
The song dates back to 2013 and the Raleigh debut of the International Bluegrass Music Association's World of Bluegrass. Chatham County Line got so caught up in the excitement of playing the event that they wrote this song and premiered it that year on one of the street festival stages, declaring that bluegrass was "born in Kentucky and moved off to Nashville" but was "Living in Raleigh Now." 
American Aquarium at Lincoln Theatre
American Aquarium has risen through the ranks of the area's rock bands to become one of Raleigh's most popular exports, with a nationwide following that keeps them on the road for most of the year. The downside of all that touring, however, is that American Aquarium has fewer and fewer dates to play their hometown these days.
So every Jan., which is traditionally a downtime for roadwork, the group throws a "Road Trip to Raleigh" party at its local home court with a weekend of shows at Lincoln Theatre. Fans come from all over the country, and this year's model was the usual standing-room-only sellout. Thanks to the virus, alas, American Aquarium isn't playing anywhere right now. But their new album "Lamentations," produced by Shooter Jennings, is scheduled to be released May 1.
Corrosion of Conformity at Dorton Arena
A genuine Raleigh icon, Corrosion of Conformity has improbably lasted for four decades and been a major influence on some of the biggest bands in the world, Metallica among them (COC has also earned a gold record itself, for 1994's "Deliverance" album). This particular hometown show found COC at Dorton Arena during the 2016 North Carolina State Fair—the group's first Dorton performance since an infamous 1984 "Battle of the Bands" show that turned into a free-for-all that spilled onto the stage and resulted in numerous arrests, including COC's then-lead singer Eric Eycke.
Dorton has a long and legendary history as a concert venue, having hosted acts including Jimi Hendrix, Led Zeppelin and Aretha Franklin over the years. Nowadays, most of its live music happens in Oct. during the State Fair's all-North Carolina "Homegrown Music Fest."
Kooley High, "Dear Raleigh" at KINGS
KINGS is downtown Raleigh's nexus of hip, the primary venue for the coolest local and national touring acts. You also never know who might show up at Garland, the downstairs restaurant run by KINGS co-owner, Birds of Avalon guitarist and James Beard Award-nominated chef Cheetie Kumar. After opening his tour down the street at Memorial Auditorium in Feb. 2018, Robert Plant had his late-night after-party there.
This clip shows Kooley High, a hip-hop troupe that formed while together at North Carolina State University (and whose ranks once included Rapsody, the Grammy-nominated rapper). Their hometown tribute "Dear Raleigh" has shout-outs to Cup A Joe coffee shop, Schoolkids Records and other local landmarks.
Hank, Pattie and the Current at CAM Raleigh (Oak City Sessions)
CAM Raleigh is a somewhat irregular live-music venue, usually reserved for special events like the Hopscotch Music Festival. But it's an amazing museum and hangout spot, especially during First Fridays. It has also been used as one of the taping sites for Oak City Sessions (a live music television show that began in Raleigh in 2016), like this set with Hank, Pattie and the Current—a group that bridges the gaps between folk, bluegrass, Americana and classical tunes. Co-leader Pattie Kinlaw can also be heard playing on N.C. icon Jim Lauderdale's new album, "When Carolina Comes Home Again."
The Veldt at Fletcher Opera Theater (Oak City Sessions)
The 600-seat A.J. Fletcher Opera Theater is a comfortable and great-sounding room. Part of the Duke Energy Center for the Performing Arts complex at the southern end of Fayetteville St. in downtown Raleigh, it's a regular venue for festivals including IBMA Bluegrass Live! powered by PNC (formerly Wide Open Bluegrass) and Hopscotch, as well as Oak City Sessions. Here's a great 2019 set starring The Veldt, the long-running psychedelic-soul band led by the brothers Danny and Daniel Chavis.
Kate Rhudy at the North Carolina Museum of Art (Oak City Sessions)
Art isn't just on display indoors at the North Carolina Museum of Art. Indeed, some of the museum's most notable works are set within the museum's 164-acre outdoor park, including the Joseph M. Bryan Jr. Theater's iconic "PICTURE THIS" message (viewable from above), Vollis Simpson whirligigs and the three giant rings of artist Thomas Sayre's large-scale sculpture Gyre. In this 2018 Oak City Sessions set, acclaimed Americana singer/songwriter Kate Rhudy performs in one of Raleigh's favorite outdoor venues. 
Tift Merritt, "Stitch of the World" at Iris
Also at the North Carolina Museum of Art, one of artist Patrick Daugherty's iconic stick sculptures adorns a wall of the museum's full-service restaurant, Iris. The piece serves as backdrop to Merritt and pedal-steel guitarist Eric Heyward's performance of "Stitch of the World," the atmospheric title track to Merritt's 2017 album. This was part of Yep Roc Records' "Sawyer Sessions" video series.
Comments