150 Ways to Support Local Businesses in Raleigh, N.C., by Shopping Online
Monday, March 16, 2020, 1pm by visitRaleigh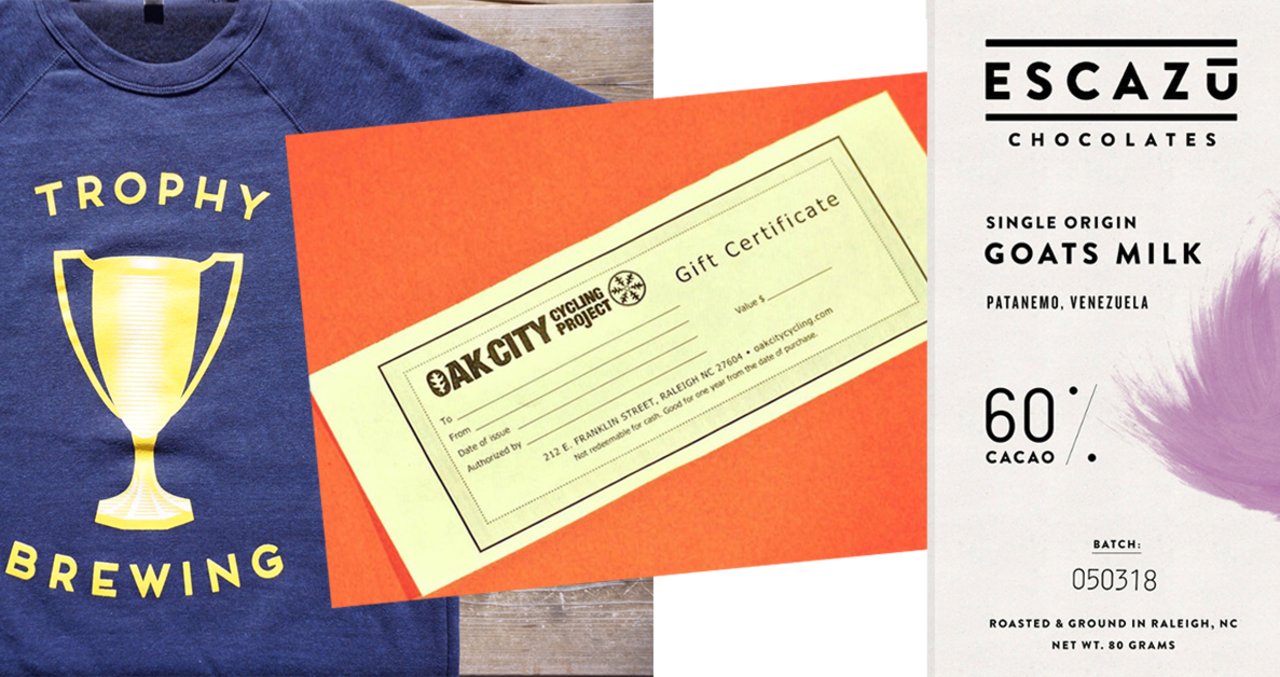 The hospitality industry needs your help. 

In Raleigh and Wake County, the hospitality industry employs more than 67,000 people—chefs, hotel workers, retailers, tour operators, event planners, caterers, museum staff and many, many others—who make a living serving both visitors and local residents at restaurants, coffee shops, hotels, attractions, sporting events and elsewhere. 
Because of COVID-19, canceled gatherings and a loss of revenue, our locally-owned, small businesses need community support more than ever. 
 
One easy way to help: If you can afford it, consider making a purchase online in the coming days or weeks from a local business, whether if it's for yourself or for family or friends.

Chocolates, coffee beans, T-shirts, books and more can be delivered right to your door. Many local restaurants have the option to purchase gift cards directly on their website. Tickets for future hands-on classes or events can be purchased now in order to help keep small businesses running. 
Below, we've rounded up more than 150 direct links to websites where you can make these purchases. 
We'll be updating and adding to this list as fast as we can, and if you don't see a business you're looking for, you can always give them a call directly to ask what options they may have. If you can't afford to make a purchase right now, consider sharing this page with a friend or family member who may be interested in helping. 
Note: Click here for resources on restaurants currently offering takeout and delivery services. 
---
Wake County hospitality partners: If you don't see your online purchasing link listed, please submit here!
 
---
Restaurants, bakeries and coffee shops
For gift cards, T-shirts, hats, cookbooks, BBQ sauces and other merchandise. 
Breweries
Beer glasses, hoodies, T-shirts and more.
Clothing, apparel, jewelry and home retail
Gift cards, handmade denim, curated outfits, antiques, home furnishings and more.
Collectibles retail
Books, music, vinyl, gift certificates and other miscellaneous items. 
Food and drink retail
Chocolate, coffee, popcorn and more delivered right to your door.
Attractions
Gift cards or tickets to future hands-on classes, guided tours, activities and events. Also souvenirs from museums.
Professional sports
Links to apparel merchandise, but tickets can possibly be purchased as well (game dates to be determined).
Resources for restaurants offering takeout and delivery service
Dine-in areas of restaurants, bars and breweries across the state are currently closed, but many local establishments are offering takeout, curbside pickup and no-contact delivery. Please use the below resources to find who is currently offering these services. 
More ways to support local businesses
Shop Local Raleigh online store
(Raleigh/Wake County independent business owners: Email contactus@shoplocalraleigh.org if you're interested in selling your items on the Shop Local Raleigh site—Shop Local Raleigh has waived their membership fee right now to get businesses set up on their website directory and selling online.)
Comments