15 Years of Five-Star Service at The Umstead Hotel and Spa in Cary, N.C.
Wednesday, January 12, 2022, 11am by visitRaleigh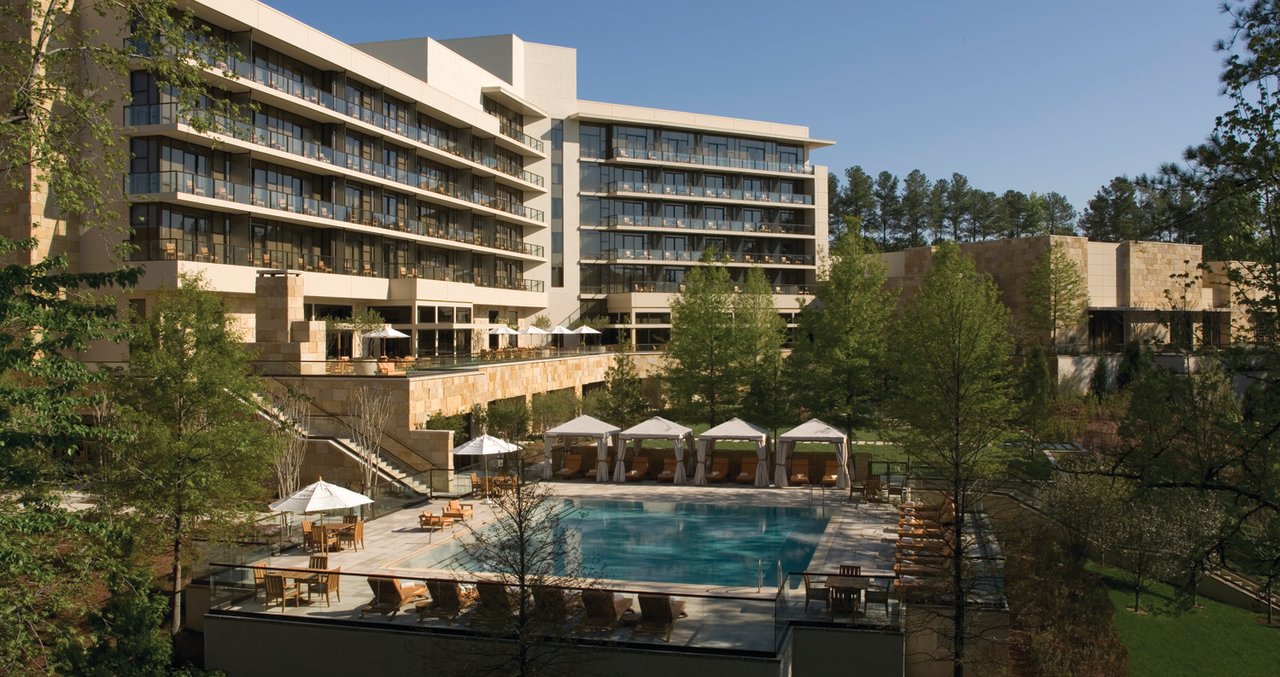 The Umstead Hotel and Spa—plus Herons, the hotel's fine-dining restaurant—was one of the only properties in the world to earn triple Five-Star status from Forbes Travel Guide's 2021 awards. Having opened to the public on Jan. 15, 2007, the hotel celebrates 15 years of excellence in 2022. 
---

Tucked into 12 acres of woodlands overlooking a private lake in Cary, N.C., a world-class getaway awaits (a soothing spa, five-star cuisine, gracious staff and 150 spacious guest rooms and suites are a recipe for a big success!).
The Umstead Hotel and Spa—previously recognized by AAA as a Five-Diamond property and by Condé Nast Traveler as the third-best hotel in the U.S.—earned another major accolade in 2021. Forbes Travel Guide has named The Umstead Hotel, its fine-dining restaurant Herons and The Umstead Spa as Five-Star award winners, the highest-achievable ranking. 
How big of a deal is that? No other hotel, restaurant or spa in the Tar Heel State earned a Five-Star rating, and The Umstead is one of the only properties in the world to earn triple Five-Star status.
According to Forbes, 75% of a property's rating is based on its service and genuine care and concern shown by the staff, while 25 percent is determined by the quality of its facilities (beautiful beds, thoughtful amenities, memorable meals and more).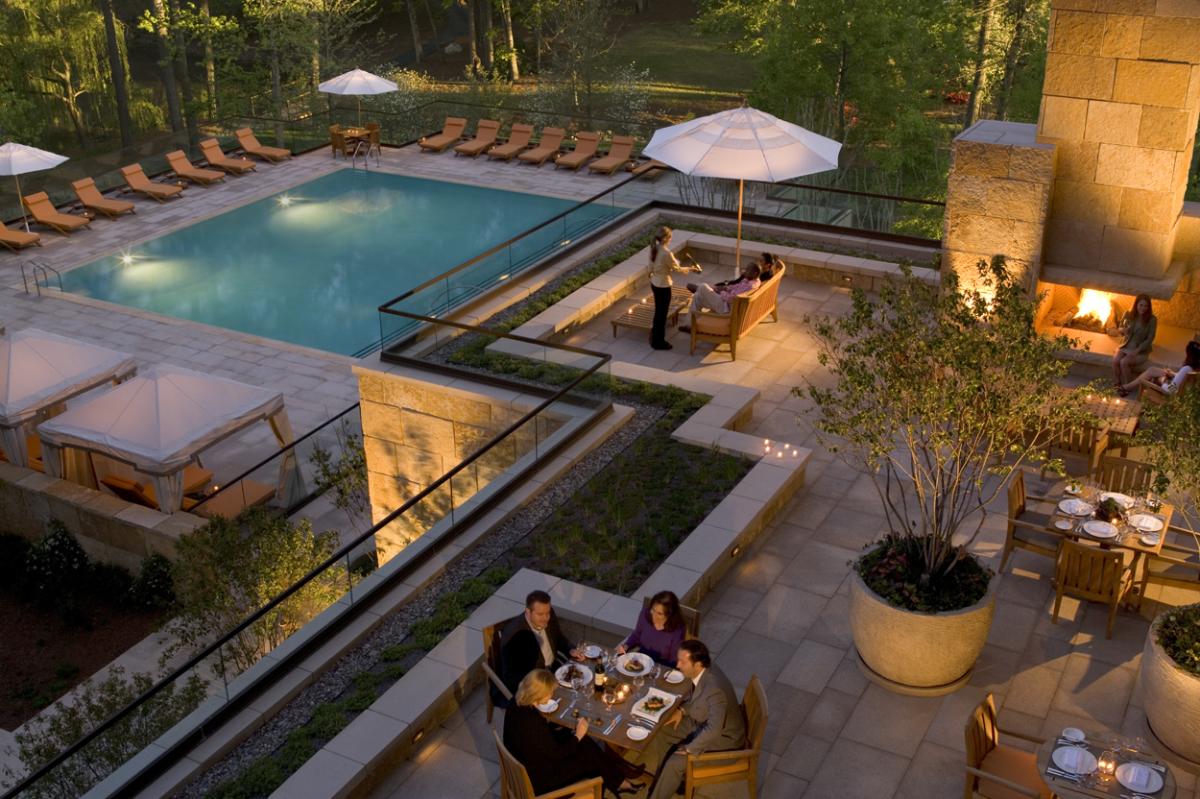 Opened on Jan. 15, 2007 in a scenic location just a short drive from downtown Raleigh, The Umstead is often described as an "oasis" or a "retreat," combining natural beauty with stunning architecture and first-class service. Privately-owned and impeccably maintained, the hotel boasts stunning interiors accentuated with a privately-curated fine art collection, fresh flower arrangements throughout the property and a gift shop filled with exquisite finds.
It's no surprise that the gorgeous property is one of the Southeast's top choices as a wedding and private event venue (boasting more than 10,000 square feet of both intimate and elegantly decorated spaces), not to mention a can't-be-beat selection for a proposal location or anniversary getaway. 
Herons—one of only 42 Forbes Five-Star restaurants in the country—is led by executive chef and James Beard Award semifinalist Steven Devereaux Greene.
Open for breakfast, lunch, dinner and weekend brunch, the intimate, 98-seat dining room features a full-view kitchen, original artwork and floor-to-ceiling windows with views of the outdoors. The bar and lounge area offers signature cocktails, a wine cellar stocked with selections from around the world and live music in the evenings.
For dinner, you can select from either a three- or four-course prix fixed menu or indulge in The Art Tour, an eight-course special chef's tasting menu inspired by The Umstead Hotel's art collection and that's been described as "the meal of a lifetime."
The spa is 16,000 square feet of relaxation and rejuvenation. Massage therapies, facial treatments, a sauna, steamroom, therapeutic whirlpool, outdoor current pool and meditation courtyard are the stars of the show, and the space incorporates natural elements of river rock, granite, bamboo and glass, heralding The Umstead's location near William B. Umstead State Park.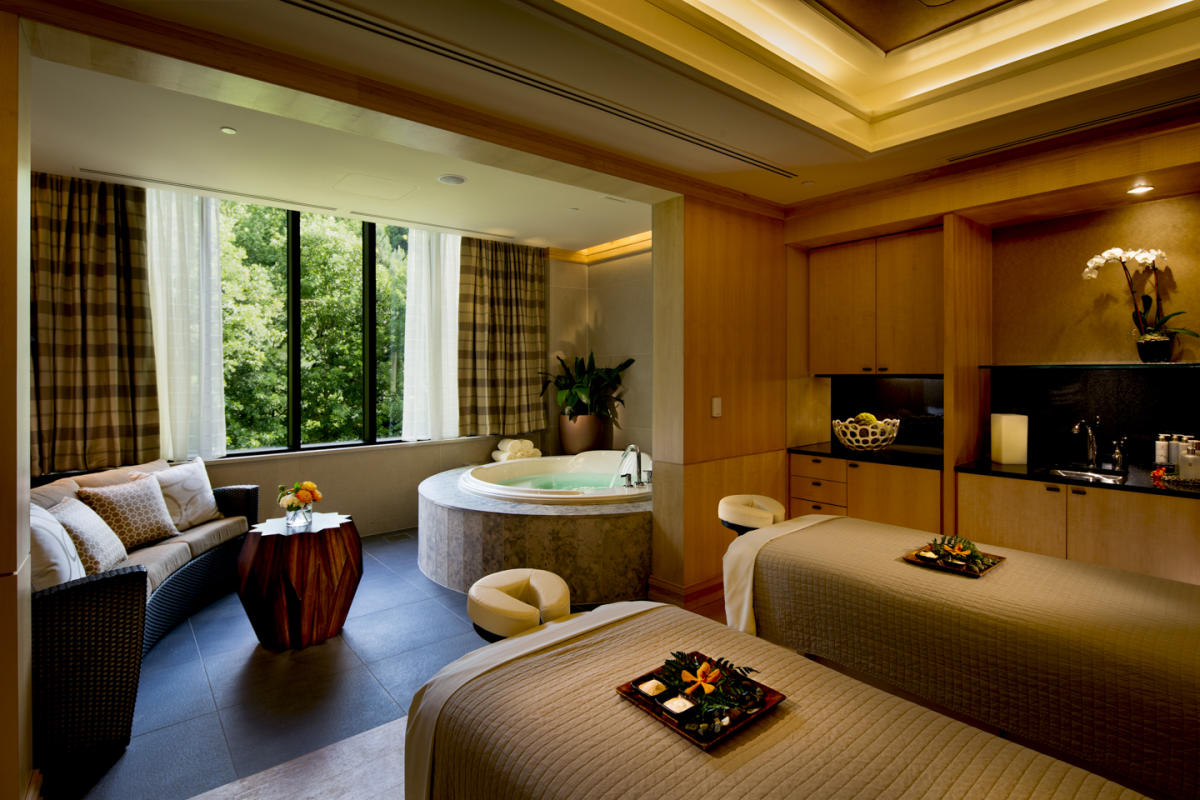 The Umstead Hotel is located at 100 Woodland Pond Dr. in Cary, N.C. You can find more information on the hotel, spa, restaurant, wedding and meeting venues and more on the hotel's website.
Comments