Raleigh, N.C., Earns Five James Beard Award Semifinalist Nominations for 2020
Wednesday, March 04, 2020, 2pm by visitRaleigh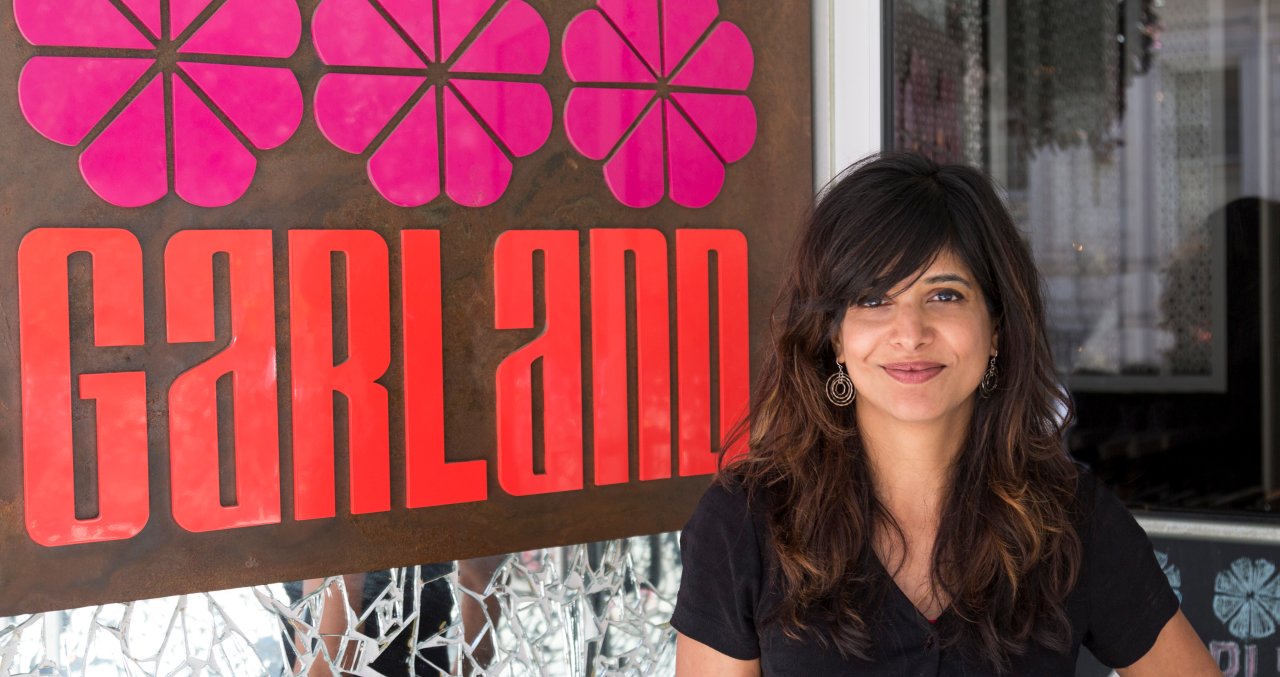 The James Beard Foundation announced its list of chef and restaurant semifinalists for their 30th annual James Beard Foundation Awards (often referred to as the "Oscars of the food world"), and the Raleigh area is well represented!
Below are the nominees, and here is a reminder that Raleigh chef Ashley Christensen was named America's best chef in last year's awards!
 
Cheetie Kumar, Best Chef: Southeast
Rockstar chef Cheetie Kumar (co-owner of Garland, Neptunes Parlour and KINGS—not to mention key member of local band Birds of Avalon) earned a fourth consecutive James Beard Award nomination for Best Chef: Southeast for her spice-driven cuisine at the Indian- and Asian-inspired Garland.
Kumar's success hasn't gone unnoticed, either. Southern Living named her one of "30 Women Moving Southern Food Forward," Food & Wine dubbed her "a rock star chef, literally" and Garden & Gun called on the rising star to give readers an inside tip on eating like a local in Raleigh.
Kumar, who grew up in India, was featured in a piece by the The New York Times in late 2018 (read: Exuberant Diwali Sweets from a Rock-Star Chef). "Her food is nuanced and edgy, and so is she," the Times wrote. Way to rock, Cheetie!
Steven Devereaux Greene, Best Chef: Southeast
One of the country's youngest executive chefs to helm the kitchen of a Forbes Five Star or AAA Five Diamond establishment, Greene's work at Cary's Herons at the Umstead Hotel and Spa—where he's been executive chef since 2014—has earned him a fourth semifinalist nod for Best Chef: Southeast. 
Heron's, which opened in 2009, was named Restaurant of the Year in 2019 (for an unprecedented second time!) by The News & Observer's longtime restaurant critic Greg Cox, and also recently earned Five-Star status from Forbes Travel Guide (one of only 43 restaurants in America to earn that designation).  
The Art Tour menu, a special chef's tasting menu inspired by The Umstead Hotel's art collection, is an eight-course masterpiece that's been described as "the meal of a lifetime." 
Krystle Swenson, Outstanding Pastry Chef
Before Hawaii native Krystle Swenson joined fellow Beard-nominated chef Scott Crawford's award-winning team, she sharpened her skills at Michelin-starred eatery Blackbird in Chicago. Now executive pastry chef for Crawford Hospitality (Crawford and Son and Jolie restaurants) in Raleigh, Swenson has more than made her mark on the dining scene in the City of Oaks. When Crawford and Son was named "restaurant of the year" by both Raleigh's The News & Observer (in 2018) and Indy Week (2019) publications, Swenson's dessert creations—colorful pies, cakes, semifreddos, shaved ice concoctions and more—were a big reason why. 
Angus Barn, Outstanding Hospitality
A family-owned institution for 60 years now, the double doors of the now-fabled Angus Barn swung wide in June of 1960—a 275-seat steak-and-potatoes based restaurant dreamt up by owner Thad Eure, Jr., that aimed to provide families and travelers to the Raleigh area with impeccable service.
Today, more than 20,000 nights, 13 million customers served, one complete rebuild (the restaurant burned to the ground just four years after opening and was promptly rebuilt twice as big) and a half-dozen expansions later, the 650-seat Angus Barn remains one of the most sought-after destination dining spots in the Southeast.
Known for an impressive wine list, gracious hospitality and a cozy, rustic ambiance, Angus Barn still serves more than 22,000 steaks per month, but the menu has evolved to include seafood, poultry and pasta (not to mention desserts—the chocolate chess pie has been written about by publications around the world). Executive chef Walter Royal, running the area's largest kitchen for more than 20 years now, has earned his own awards and accolades, including a 2006 victory on Food Network's "Iron Chef America." 
Death and Taxes, Outstanding Wine Program
When chef Ashley Christensen opened the 60-seat Death & Taxes—her fifth dining spot in downtown Raleigh—in 2015, the news made big waves, ultimately earning the restaurant the honor of being one of five finalists for the Beard Foundation's best new restaurant award (plus a nod from Raleigh's The News & Observer as "restaurant of the year" locally).
The wood-fired-focused restaurant—housed in a building once home to a bank and then a funeral home (hence the name!)—is certainly the most "elevated" of Christensen's now six and counting restaurant concepts. An underground, 100-year-old bank vault was converted to a wine cellar before opening, and beverage director Cappie Peete has run with a cocktail and wine program that is extensive to say the least, all pairing with meat and fish staples that are further complimented by grilled vegetables, oysters, salads and more.
The 2020 James Beard Award semifinalists, selected from more than 20,000 online nominations, were announced Wed., Feb. 26. The final nominees will be announced Wed., March 25, and the winners will be selected at the James Beard Awards Gala in Chicago on Mon., May 4.
Comments