First Night Raleigh: A Guide to Downtown Raleigh's Massive New Year's Eve Celebration
Friday, December 14, 2018, 3pm by visitRaleigh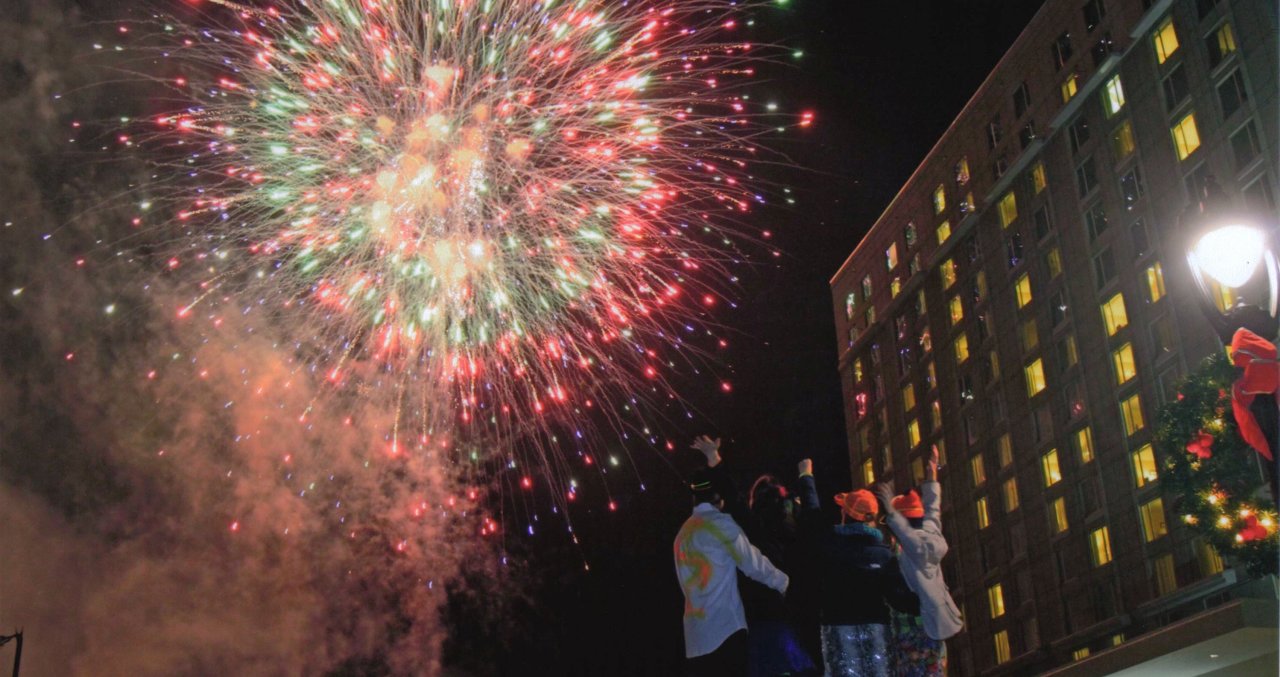 Who's ready to close out 2018 in style and ring in the new year with a bang? We are! WRAL First Night Raleigh 2019, a downtown Raleigh New Year's Eve celebration for more than 25 years, is an all-day event with more than 100 performances (music, dance, theater, comedy and more) across 25 venues.
First Night Raleigh is a ticketed event ($11 if you purchase in advance of Dec. 31, $15 for adults on the day of). Your pass gives you access to every venue, performance and interactive exhibit—beginning at 2pm all the way through midnight. Ride the 90-foot-tall First Night Ferris Wheel and the Jolly Raleigh Singing Trolley. Launch yourself into the night sky on the thrilling Down Draft amusement ride. Slip into roller skates and spin around the Neon Roller-Skating Pop-Up Rink. Or, just sit back and enjoy a horse-drawn sleigh ride through the streets of downtown Raleigh. With 20-plus blocks of programming across more than two dozen venues, there's plenty of fun for the whole family to enjoy at this all-day event.
You can find full event details, tickets, a map, parking info and more on the First Night Raleigh website.
 
Celebrate around the world
Entertain the youngsters with festive crafts from across the globe at the Children's Celebration—New Year's Eve Around the World. From 2-6pm, kids and adults can create origami in Japan, build brightly-colored lanterns in Switzerland or craft party crowns in England. With beautiful henna from India, stories from Australia and Africa and prosperity candles from Mexico, there are all sorts of artful fun at this DIY extravaganza! Children five years old and under are permitted free when accompanied by a pass-wearing adult.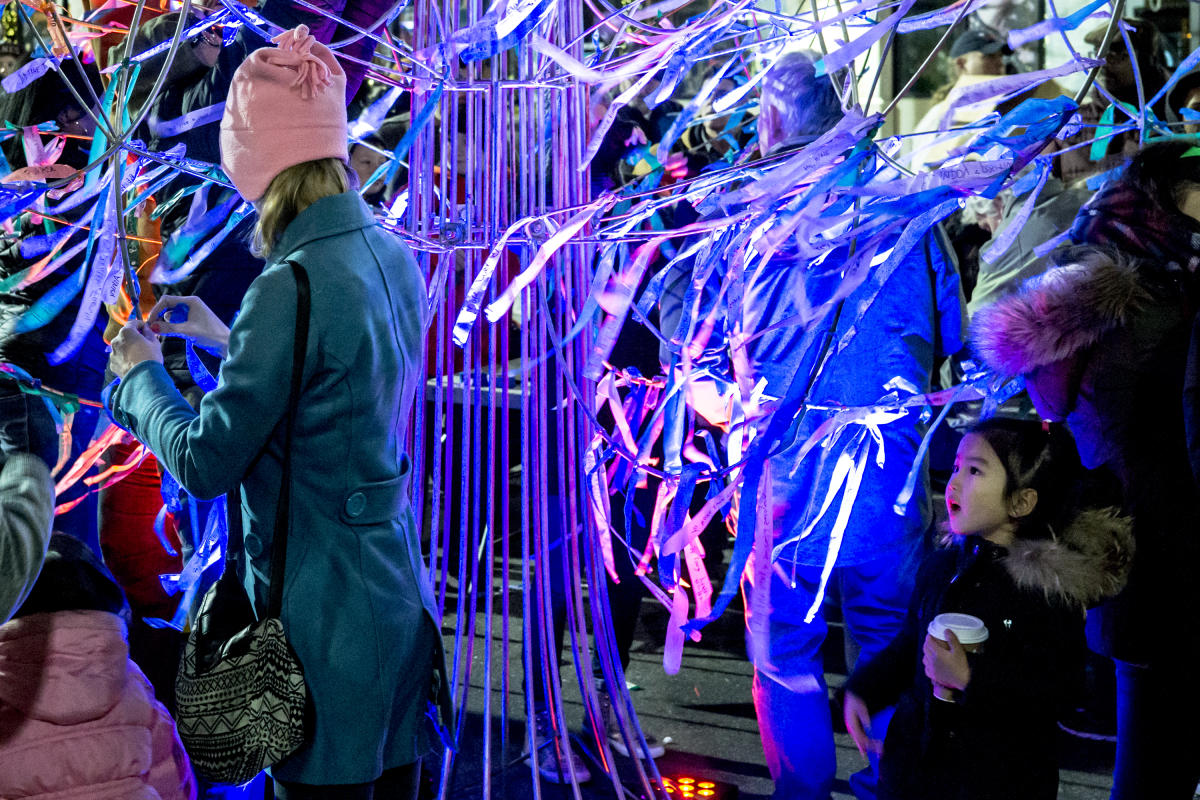 Step up to non-stop performances
With 20-plus blocks of programming and nearly 25 venues, downtown Raleigh puts the pedal to the metal with performances galore! A massive entertainment offering includes jazz, comedy, gospel music, steel drums, enormous puppets, bluegrass, ballroom dancing, art and more. A band you can't miss is Raleigh's New Reveille, just named a "New Country Artist You Need to Know" by Rolling Stone. And there are even a few unexpected surprises, including as a Pop-Up Wedding Chapel, a virtual reality experience and singing trolleys. ­The First Night Map will help guide your way!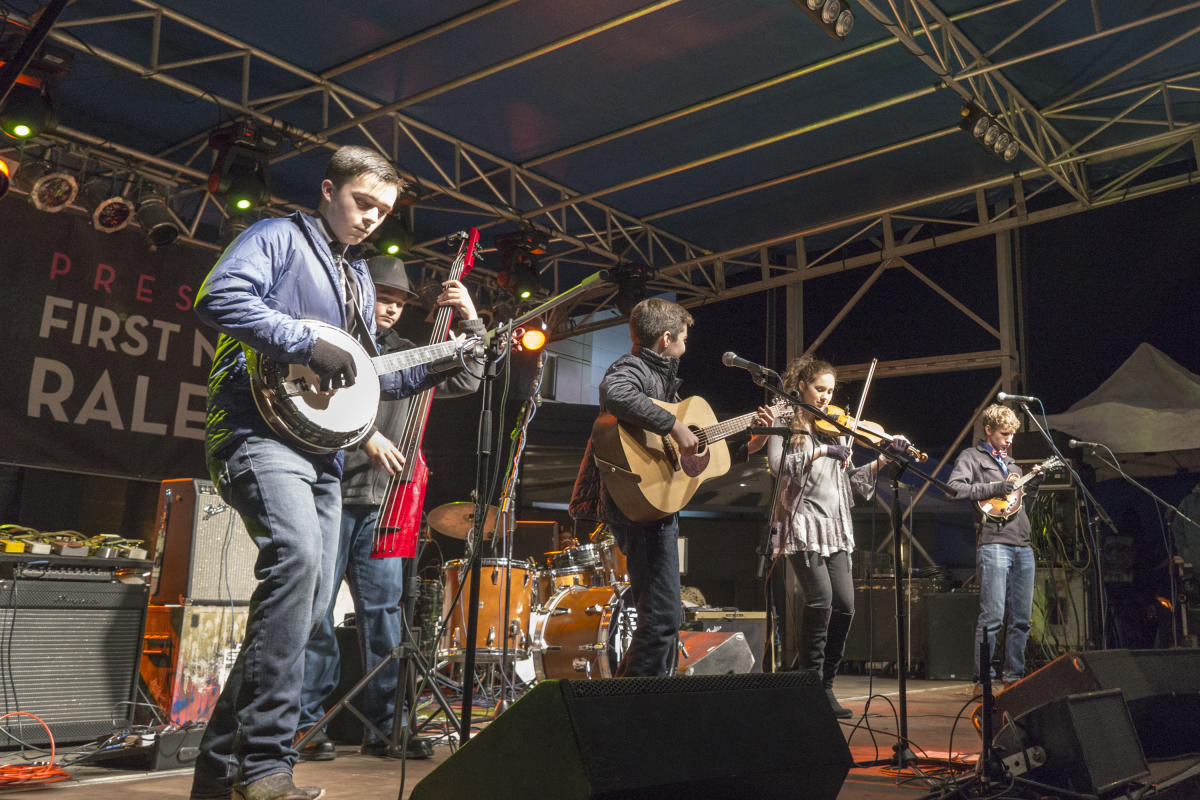 Countdown with the kids
Don't worry about keeping the kids out too late to ring in the new year—they can enjoy all the excitement of a New Year's countdown just after the Children's Celebration! Get jazzed by a performance of West African Dance music by Diali Cissokho & Kaira Ba as First Night Raleigh 2019 drops the famous Acorn and sets off the night's first fireworks at a family-friendly 7pm.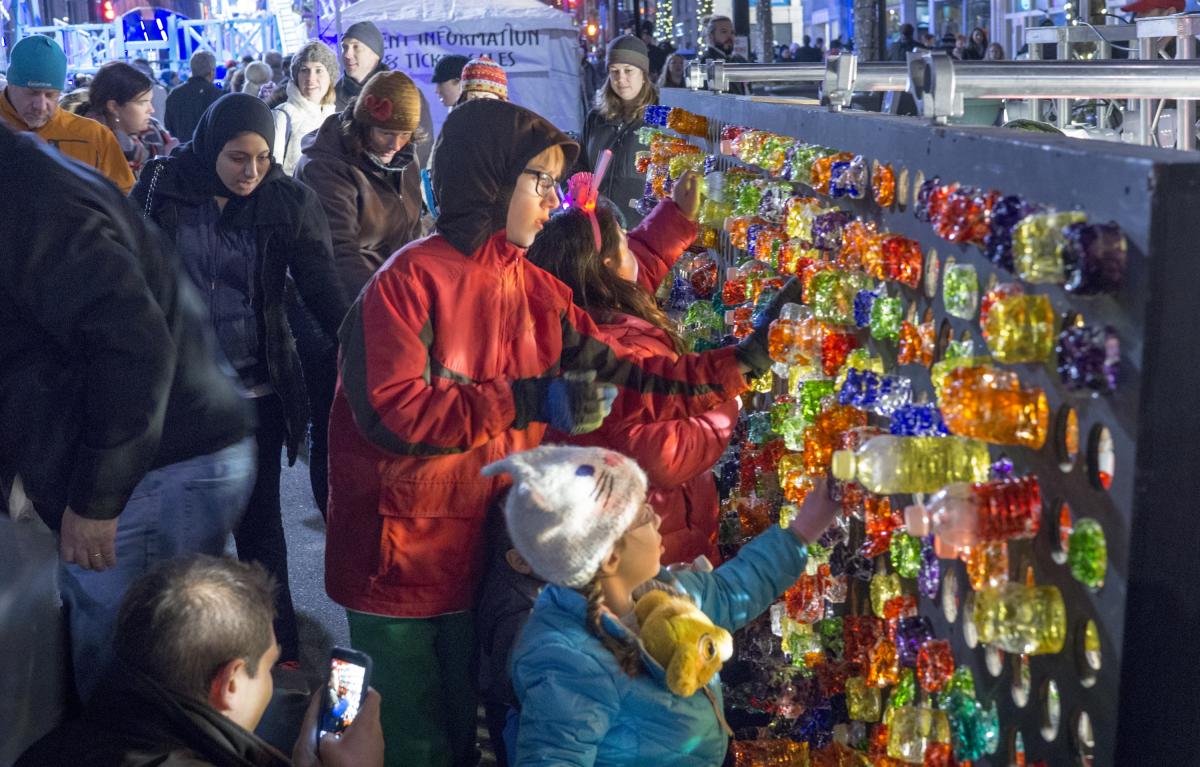 Enjoy a ride as wild as 2018
Impossible to miss—and impossible to resist—is the Fantastical First Night Ferris Wheel! Towering 90 feet above the festivities, this gondola-style Ferris wheel offers fantastic views of the festivities. For even more thrills, hop on the Down Draft an­d try to suppress your screams of delight. Rides are free with your First Night Raleigh pass.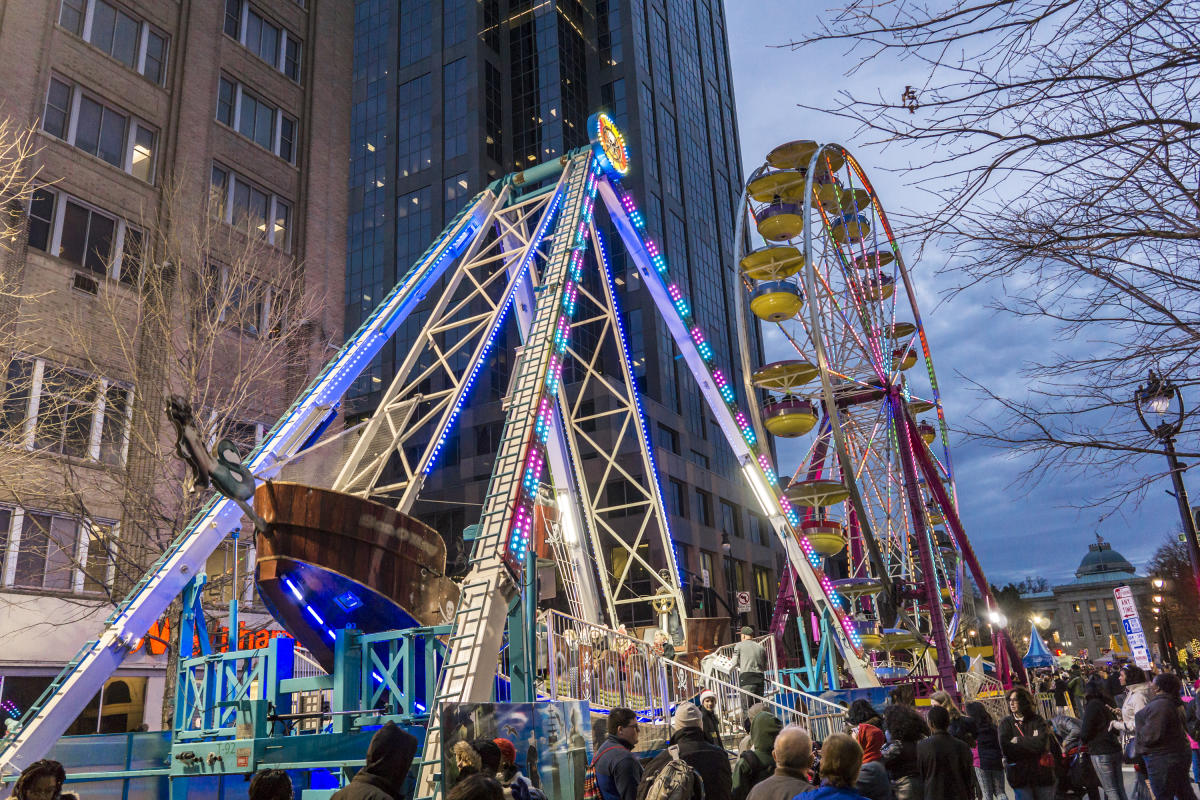 Countdown to 2019 with thousands of your newest friends
Like always, join us on Fayetteville St. at midnight for the WRAL Countdown to Midnight hosted by executive director and founder of Raleigh's Theatre In The Park, Ira David Wood III and Ira David Wood IV. Jam with Raleigh's own super-funky Boulevards and other stars as everyone prepares to usher in the new year.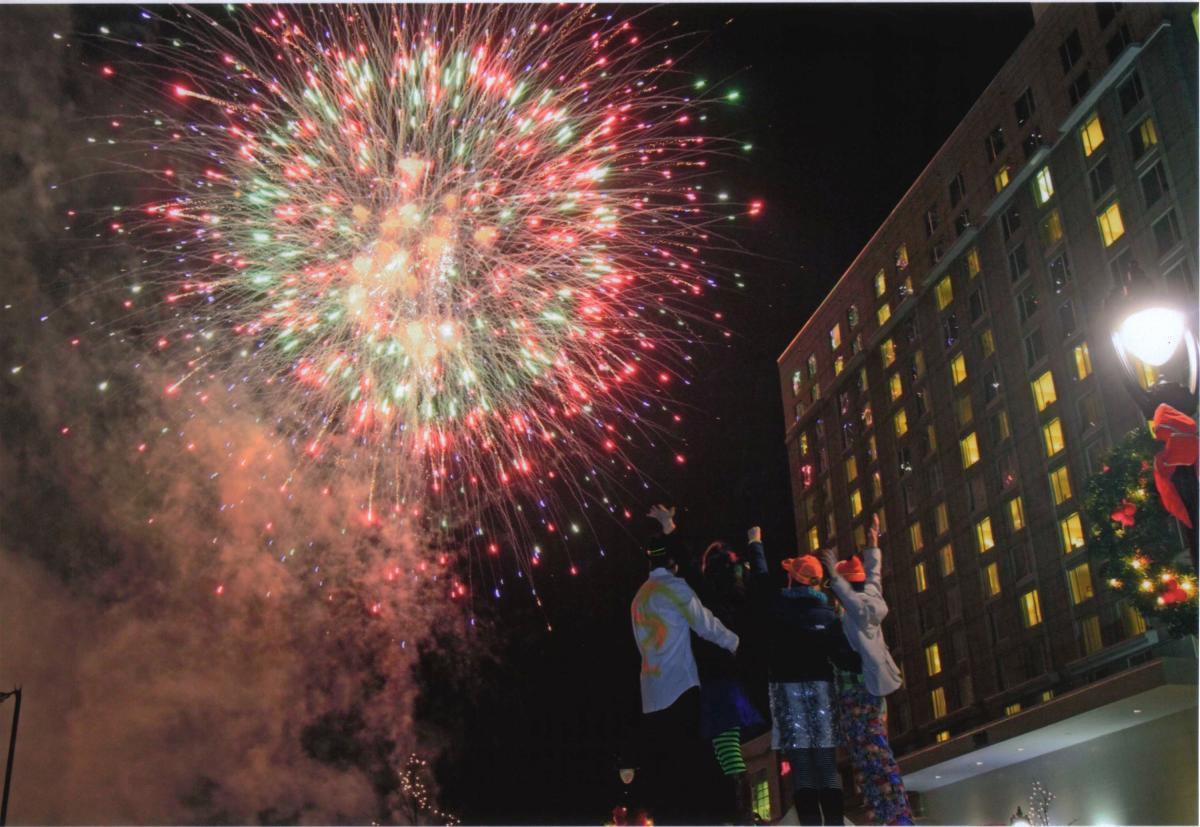 Party hard until the big acorn drops
Raleigh's "go big or go home" attitude means there's no cliché crystal ball drop at midnight. Instead, a giant copper acorn—10 feet tall, eight feet in diameter and weighing more than 1,250 pounds—falls from the sky to celebrate in a way that only the City of Oaks can pull off. The Raleigh Acorn, built by artist David Benson in 1992 to celebrate Raleigh's bicentennial anniversary, is one of the most recognizable landmarks in the area and currently sits on the lawn outside of the Duke Energy Center for the Performing Arts. City Plaza, where the Acorn drops, is free and open to the public—no passes required (but you'll want to get there early!).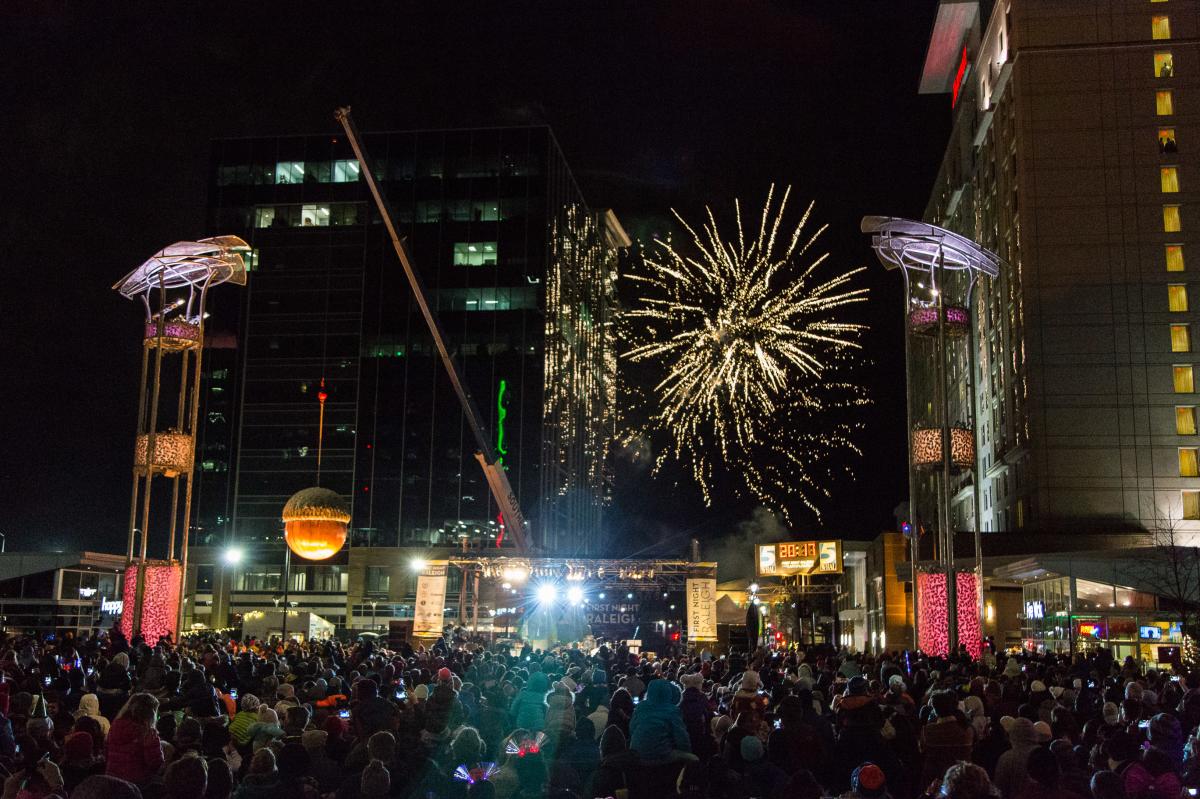 Resolutions and Acorn Drop photos by Sandra Davidson; all photos courtesy of First Night Raleigh
Comments