Hopscotch Music Festival and IBMA's World of Bluegrass Return to Raleigh, N.C.
Friday, June 25, 2021, 10am by David Menconi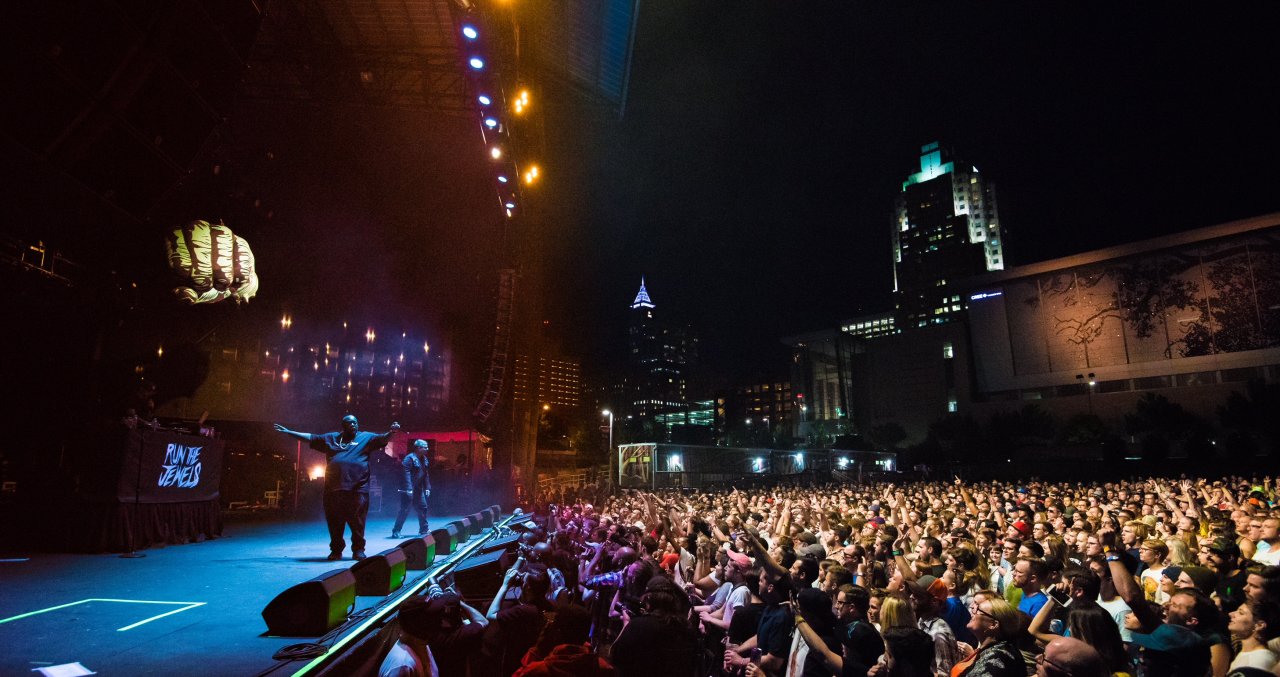 Note: Authored by David Menconi, this piece has been produced in partnership with Raleigh Arts. Menconi's latest book, "Step It Up and Go: The Story of North Carolina Popular Music, from Blind Boy Fuller and Doc Watson to Nina Simone and Superchunk," was published in Oct. by University of North Carolina Press.
---

In this most unusual of years, signs of life are gradually returning. And here's a major indicator: the return of in-person versions of two of downtown Raleigh's primary fall music festivals, Hopscotch Music Festival and IBMA's World of Bluegrass.
Hopscotch, the alternative-slanted festival that had to cancel last year due to the pandemic, is set for the weekend of Sept. 9-11. And after going virtual in 2020, World of Bluegrass returns Sept. 28-Oct. 2.
Due to a compressed timeline of perhaps one-fifth the usual planning time, Hopscotch will present what director Nathan Price calls "the top one-third to one-half of the poster" of a normal year's lineup. The festival proper will be an outdoor affair with two stages, one on Fayetteville St.'s City Plaza and the other at Moore Square, augmented by mostly free day-party shows in downtown clubs.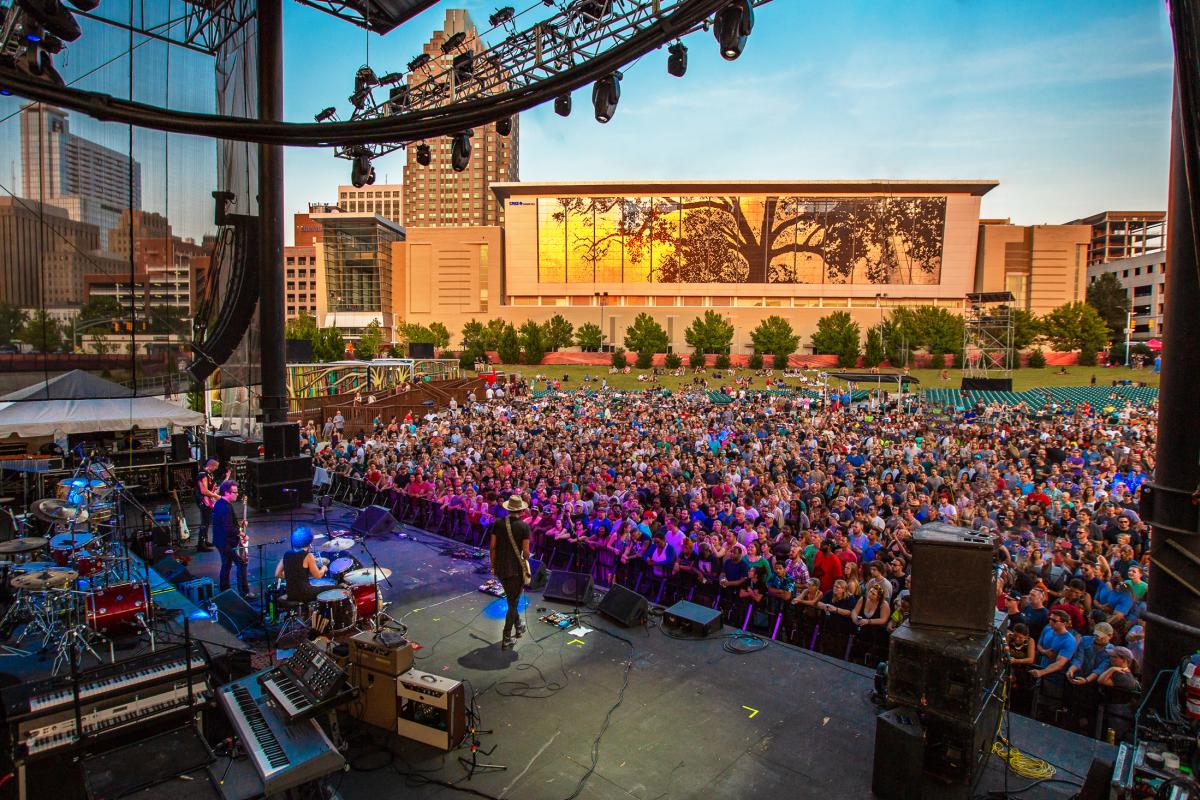 "I think it will be about 40 acts, maybe a few more," says Price. "And the clubs will be doing daytime shows, as usual, but also some at night. We're not going to try to stop anybody from being open even if it's in conflict with our main stages. Everybody has been hit hard the past year, so whatever anyone wants to try and do, we'll support. It's still an odd year, not like anything like back to normal, and we'll do everything we can to make it as safe as possible."
Hopscotch should be releasing some scheduled acts within the next few weeks. World of Bluegrass, meanwhile, is already putting names out for its Main Stage shows including Bela Fleck, Sierra Hull, Del McCoury and Steep Canyon Rangers. As with Hopscotch, time is tight for planning (and tickets are now on sale).
"It's a very compressed timeline to get everybody in the place they need to be," says Piedmont Council of Traditional Music (Pinecone) executive director David Brower. "Luckily everybody seems hungry and wants to make things happen. We've always known we'd do something in-person this year. For a long time we were thinking it would be digital enhanced by limited in-person attendance. But since the good news about lifting restrictions has come in, that model is flipped to in-person enhanced by online."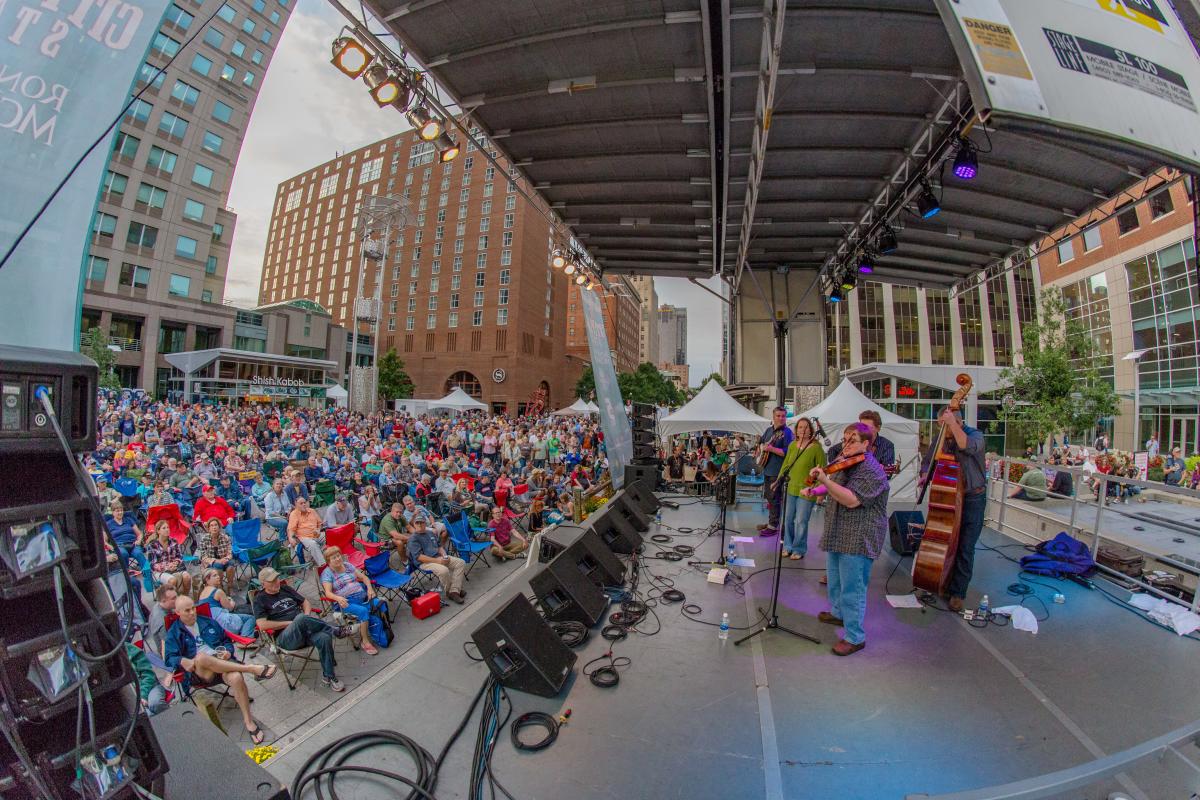 The bluegrass event's most obvious changes involve the mostly-free weekend outdoor festival, IBMA Bluegrass Live! powered by PNC. The main City Plaza stage will move a block down Fayetteville St. to the parking lots in front of Duke Energy Center for the Performing Arts. Also moving down Fayetteville St. is the Capitol Stage, to the corner of Martin St. And one of the outdoor stages will move inside to a Raleigh Convention Center ballroom, to be livestreamed (and also be a controlled environment, should the need arise).
Another change will be the bluegrass festival weekend shows at Red Hat Amphitheater. The 2019 version was half purchased tickets and half free admission, but this year the entire venue will be ticketed.
"Long-term, all the partners are still committed to the free model to keep everything as accessible as possible," says Brower. "But this year, due to being in the midst of a global pandemic that's still not over, we're trying to exercise caution. So it's all tickets, with the back sessions at reduced $15-$25 prices. Relatively affordable, but it still helps us control who comes and goes."
Less obvious to the public is a greater sense of cooperation behind the scenes among area festival promoters this year. Brower, Price, Greg Bell from Durham's Festival for the Eno and other area presenters have a regular text thread going to compare notes as they try to roll with changes and plan their events.
"We all text each other whenever there's been any announcement about shifts or changes," says Price. "It's felt crazy, and I've gone from feeling like we might never get out of this to optimistic. I'm still worried about the usual things like weather. But part of me is also still looking for the rise of different virus strains from this or that country. I just hope things stay on the same track they've been on lately."
Daytime photo of Hopscotch Music Festival at Red Hat Amphitheatre by Garrett Poulos
Comments