Inside Trophy Brewing Company's Big New Expansion in Raleigh, N.C.
Thursday, December 19, 2019, 1pm by visitRaleigh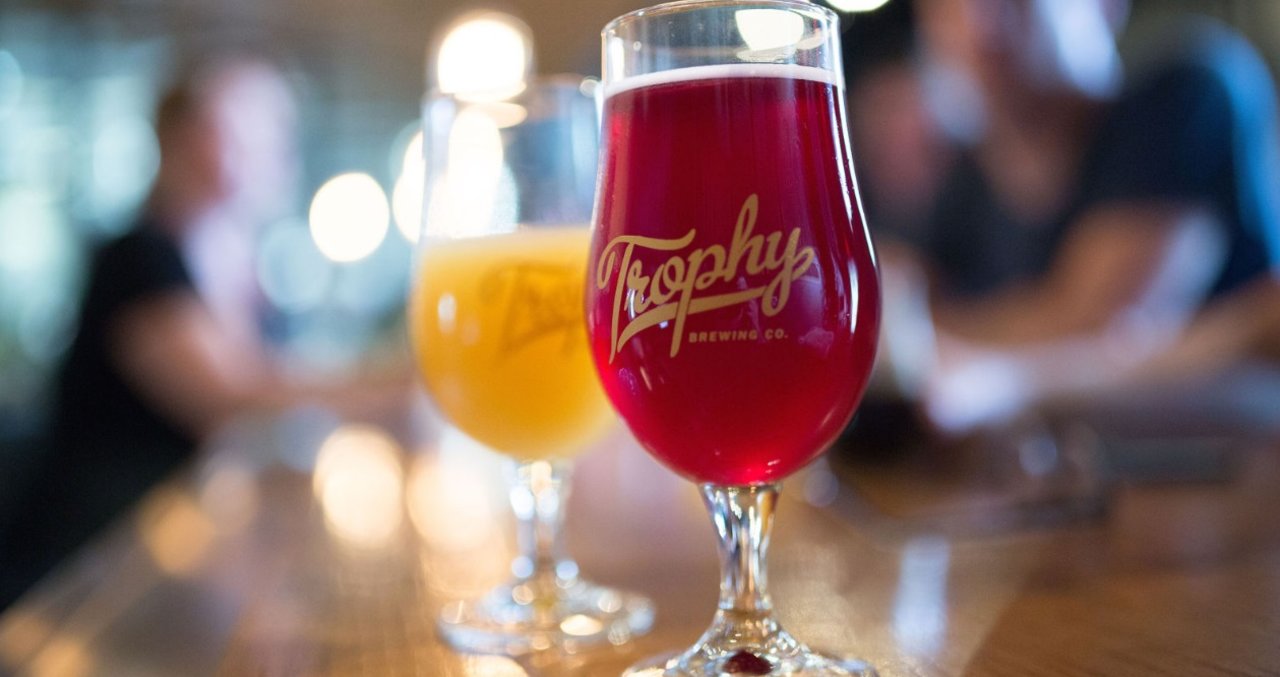 Opened in 2013 by Chris Powers, Woody Lockwood and David Meeker, Trophy Brewing Company has more than made their mark on the City of Oaks.
Starting humbly from a three-barrel brewhouse in downtown Raleigh, the company now offers three unique experiences all centered around their signature brews: The original taproom and pizza spot on Morgan St.; a second taproom and production facility with lots of outdoor seating and a daily food truck schedule on Maywood Ave.; and a Southern-inspired kitchen and bar concept with a killer rooftop dining area on Wilmington St.
(State of Beer, a fourth concept, is a bottle shop and sandwich spot that doesn't bear the Trophy name but carries the same spirit.)
The accolades have come as quick as the expansions. Having produced more than 500 unique beers since opening—a rate of well more than one new beer per week in recent years—Trophy is widely regarded as one of the top producers of tasty brews in the Tar Heel state. And while the award-winning beer is certainly a draw, the pizza at the Morgan St. location is no slouch on its own (we've named it among the very best in Raleigh, and the Detroit-style pies that are sold on Mondays are wildly popular among locals).
National publications have taken notice, too. Thrillist listed Trophy among "the best pizzeria brewpubs in America," and VinePair named the brewery as one of the reasons that Raleigh was a "must-visit beer destination in 2019."
Recently, Trophy completed and opened the first phase of a brand-new expansion to the original location on Morgan St. The expansion includes significantly more seating, a new kitchen with more pizza ovens and a new private dining room that doubles as a foeder room (foeders are massive wooden barrels used to age sour beers—perfect for bolstering Trophy's new sour program that will be headed at the new expansion).
Six questions with co-owner Chris Powers

What inspired Trophy to take on an expansion of this nature?
Well, we've been passionate about wild and sour beers for a long time. But because of the kind of yeasts and bacteria we use, we have to be careful about how it can affect other beers in tight spaces. We were also really outgrowing our dining room and bar area, so it was time to grow!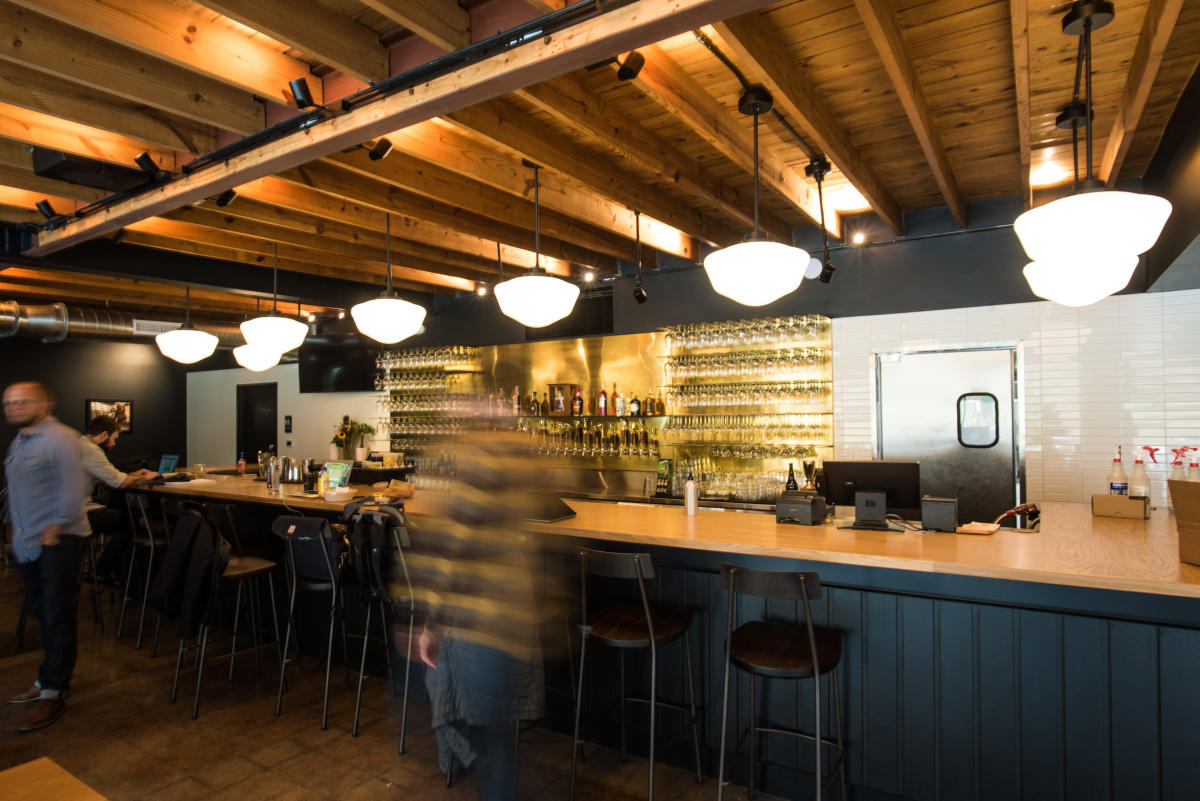 Why extend the existing Morgan St. footprint instead of relocating to new digs?
We love where we are on Morgan St. It's the original home of Trophy Brewing Company, and it holds a very special place in our hearts. We started with a 14-person occupancy, and [it] has evolved into the place it's becoming now. [Total seating capacity could top 300 once all phases of the expansion are complete].
What can visitors expect from the new expansion?
We are excited to bring fermentation back to Morgan St.! We will be fermenting wort in some beautiful wooden foeders made specifically for us, to produce incredibly complex, exciting and interesting beers. We'll also be expanding our kitchen, which will allow us to serve guests quicker and more efficiently.
And yes, we will be expanding our dining room space—the first phase was a new kitchen, foeder room and bar/dining area. In the second phase, we will be removing the existing bar, blowing out a wall and re-connecting the space to make it all one larger space.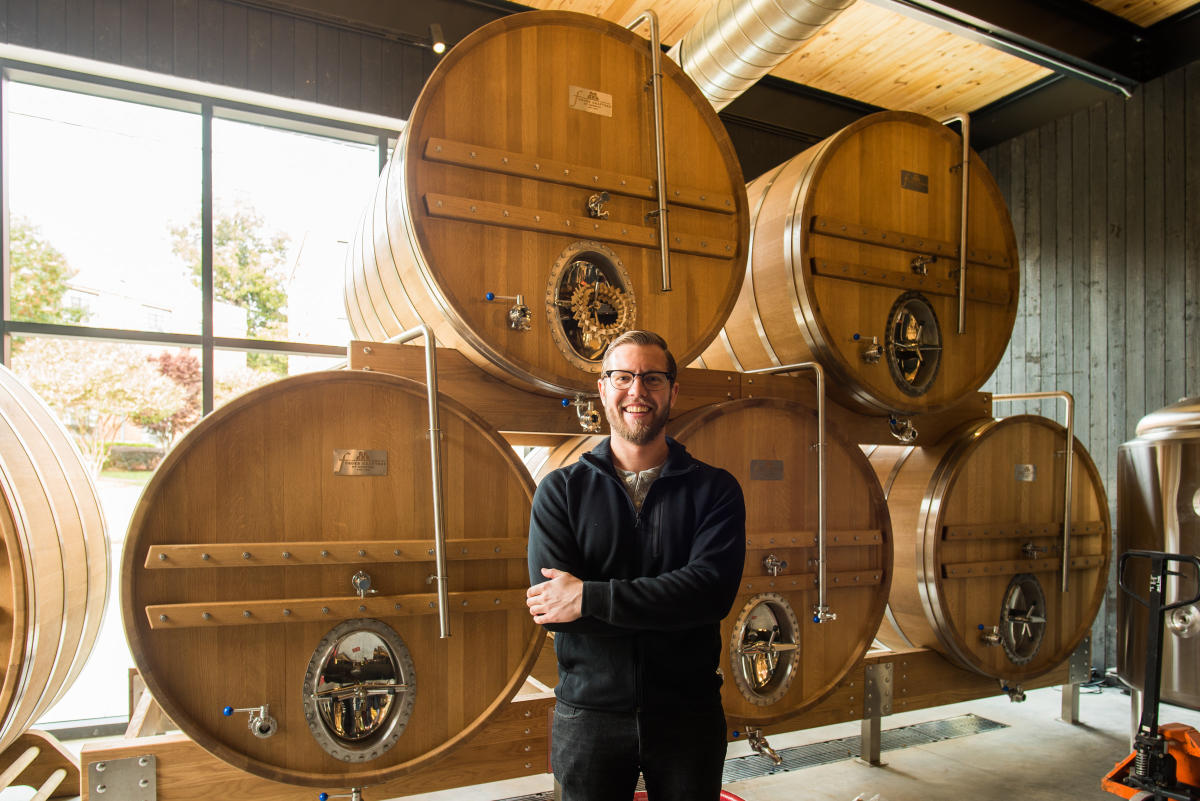 What do you think Trophy brings to the craft brewery scene that's unique?
Well, I think we fit into the beer scene by leading on multiple fronts. We release new beers in cans and on draft every single week so there is always something new. We also wear our hearts on our sleeve. We support people and causes that we believe in and do our best to bring attention to the people doing the hard work to make our city, our state and our country better.
What do you think makes your brewery attractive to locals and visitors?
I think Trophy is attractive to locals and to visitors because people can sense that our beer is made by people passionate about what they are doing. We are beer people pursuing our passion and learning and evolving along the way.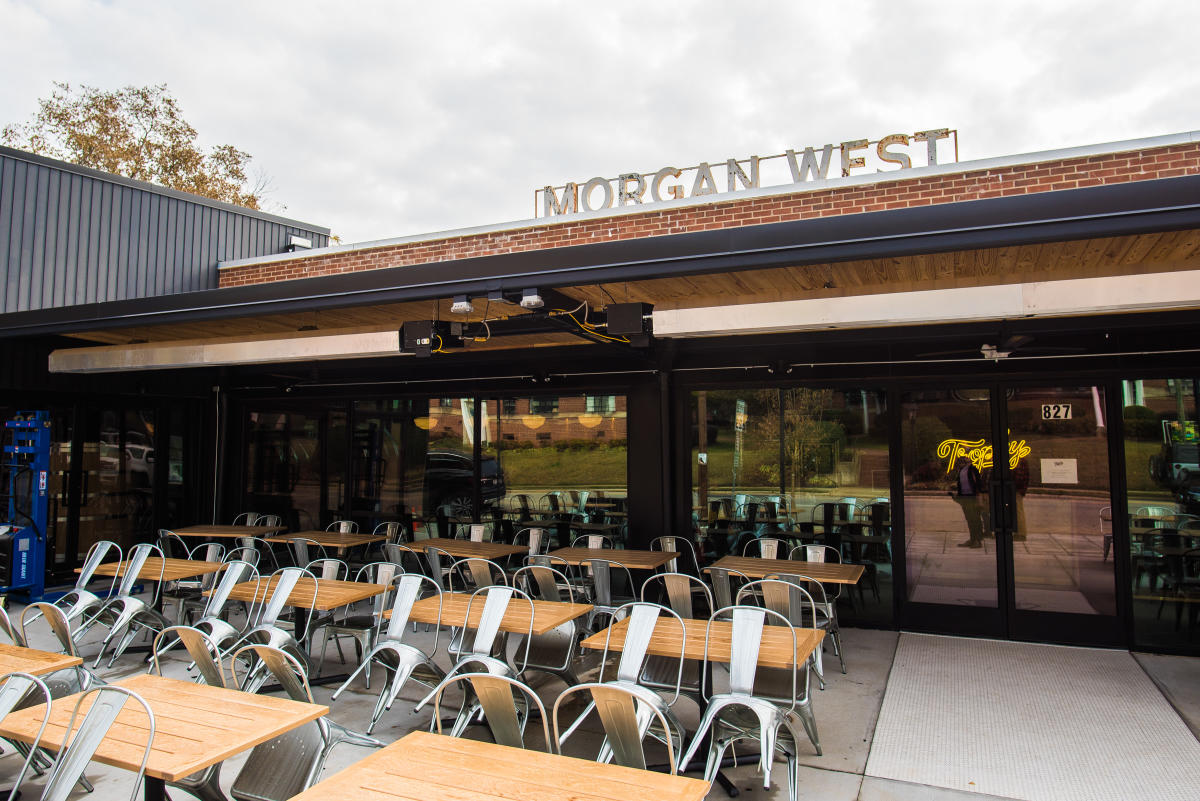 In what ways do you think the beer community has worked together to make things better for Raleigh?
The beer community in Raleigh is very involved in providing family-friendly events, making our businesses and communities more inclusive and doing our best to support our neighbors in their time of need. One example of that is when we provided free meals in our restaurants to government workers during the shutdown.
Trophy Brewing's Morgan St. taproom and pizza restaurant is located at 827 W. Morgan St. Hours are 4pm-midnight, Mon.-Thurs.; noon-2am, Fri. and Sat.; and noon-midnight on Sun.
 
Header photo by Brian Strickland
Comments