Oktoberfest Celebrations in the Raleigh Area
Friday, September 09, 2022, 9am by visitRaleigh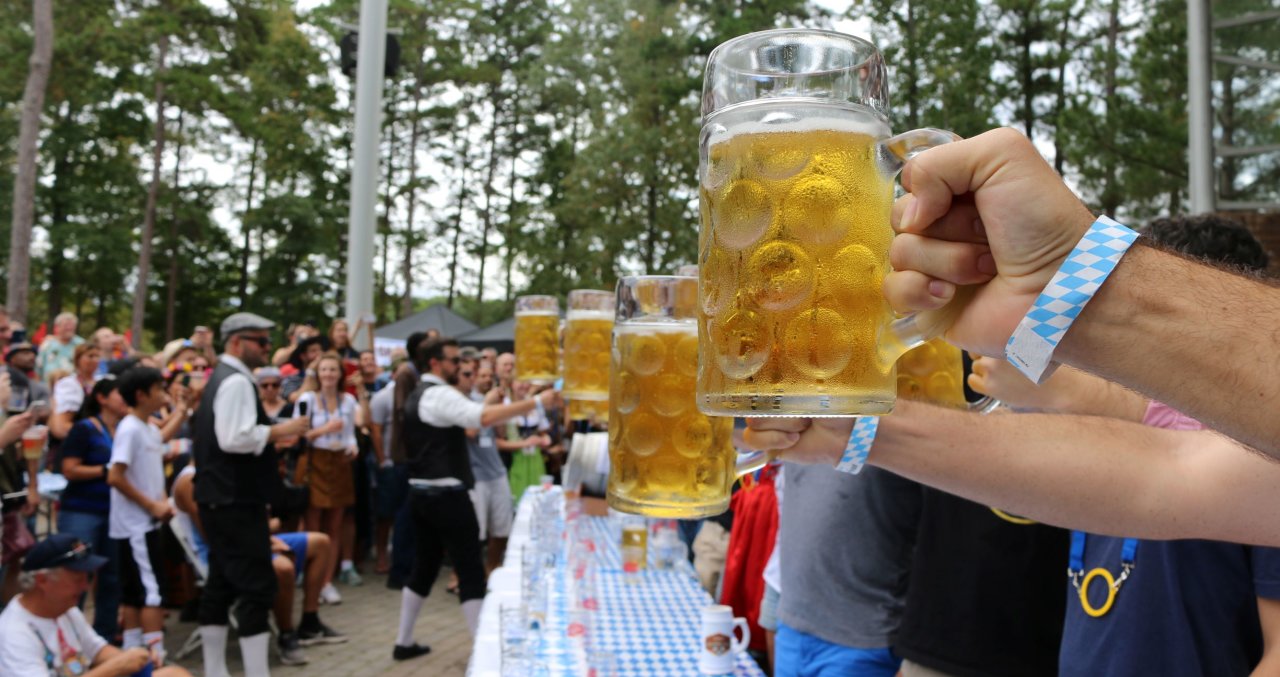 Prost! Oktoberfest is a German beer-drinking festival and tradition that dates back more than 200 years; it's now held annually over the course of two weeks in late September and early October. And because the Raleigh area is no stranger to good beer and good times, there are plenty of ways to get in on the fun!
The eighth annual Triangle Oktoberfest at Koka Booth Amphitheatre in Cary is a two-day affair (Sept. 30-Oct. 1), with plenty of family-friendly activities including live music, storytelling, dancing and traditional Bavarian food and fare from local favorites that include Capital Club 16, The Butcher's Market and Annelore's German Bakery (and of course both local and authentic German beers on hand).
Admission to the festival starts at $20, and food and beverages are purchased separately (a sampler pass for unlimited beer pours can be purchased for $32.50 at the venue). 
What other Oktoberfest events are happening? The list below are free-admission celebrations at Raleigh area breweries!
Sept. 11: Oktoberfest at Raleigh Brewing Company
Sept. 17: Peaktoberfest at Southern Peak Brewery
Sept. 17: Oktoberfest at Gizmo Brew Works
Sept. 18: Sproktoberfest at Crank Arm Brewing
Sept. 23: Oktoberfest at Compass Rose Brewery 
Sept. 24: Oktoberfest at Lonerider Brewing Company
Sept. 24: Oktoberfest at Bearded Bee Brewing Company
Sept. 24: Oktoberfest at Bombshell Beer Company
Sept. 24: Oktoberfest at Fortnight Brewing Company 
Oct. 8: Apex Oktoberfest
Oct. 8: Oktoberfest at Lafayette Village
Oct. 29: Oktoberfest at Clouds Brewing*
*$10 admission includes one beer and a glass
And finally, speaking of October—did you know that October is N.C. Beer Month? Govenor Roy Cooper made that declaration in 2021, and is expected to do the same this year. You can expect special events to be announced soon, but know that this is the perfect time to take part in the Raleigh Beer Trail (visit breweries, earn rewards—it's that simple!). 
Download your Passport and start exploring more than 30 breweries across the Raleigh area now!
Header photo courtesy of Triangle Oktoberfest
Comments