High Notes: A Raleigh, N.C., Music Playlist
Friday, July 17, 2020, 4pm by David Menconi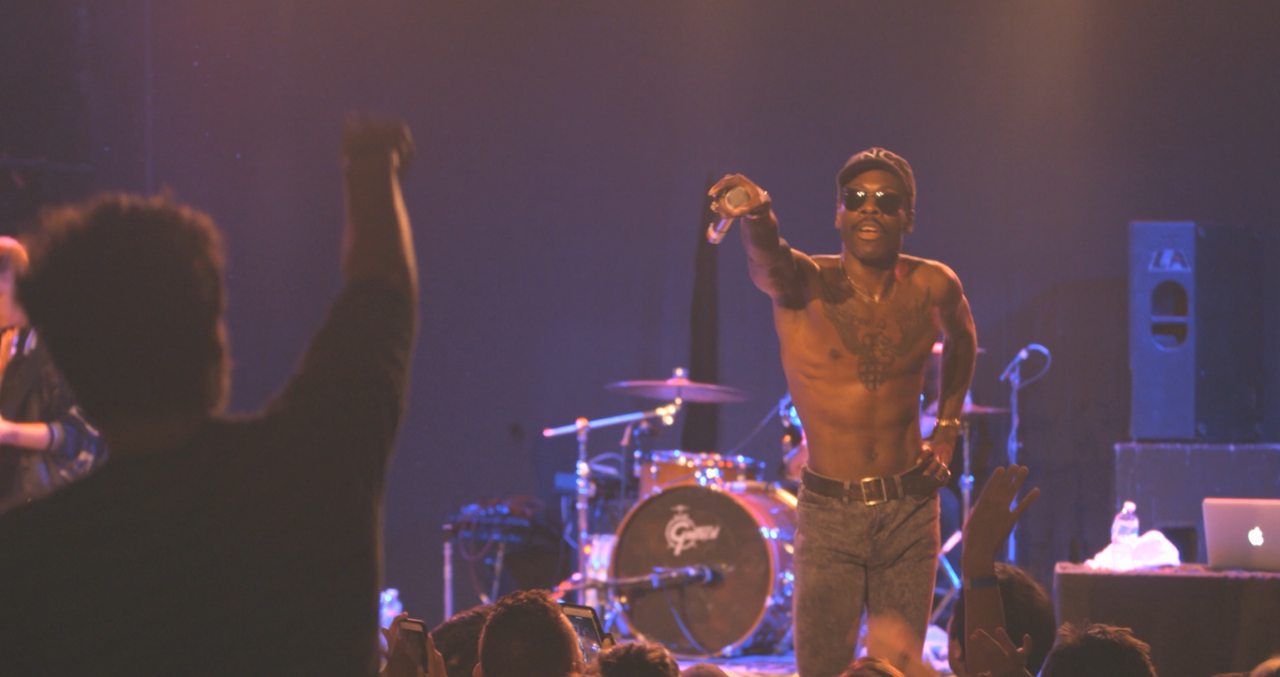 Note: Authored by David Menconi, this piece has been produced in partnership with Raleigh Arts. Menconi's "Step It Up and Go: The Story of North Carolina Popular Music, from Blind Boy Fuller and Doc Watson to Nina Simone and Superchunk" will be published in Oct. by University of North Carolina Press.  
---

Given the city's rich musical history, it should come as no surprise that Raleigh, N.C., continues to have a fantastic local music scene in the modern era (Rolling Stone named the Raleigh area a hotbed for live music in early 2020). So here is a musical primer, past and present, that goes back nearly a century and draws from across the stylistic spectrum—country to metal and rock, hip-hop, gospel and beyond. Think of it as a slice of what Raleigh sounds like.
 
The Monroe Brothers, "What Would You Give in Exchange For Your Soul?"
In the 1930s, Bill and Charlie Monroe were playing extended residencies at radio stations across the Southeast. They also found time to record this gospel standard in 1936, a major hit. The summer of 1938 found them on the air in Raleigh at WPTF-AM.
When it came time to move on, older brother Charlie made arrangements for them to go to WNOX in Knoxville, Tenn., and told Bill they'd leave at eight the next morning. But Bill never showed up, and that was the end of the Monroe Brothers. Bill went on to form his Blue Grass Boys, later inventing the genre of bluegrass with Cleveland County native Earl Scruggs.

Boulevards, "Dang Girl!"
Boulevards, working name of Raleigh native Jamil Rashad, is one of the best R&B/funk acts our town has going nowadays. Equal parts catchy hook and irresistible groove, "Dang Girl!" was a high point of Boulevards' 2019 album "Yadig!'

Shirley Caesar, "Hold My Mule"
Durham native Caesar, longtime pastor at Raleigh's Mt. Calvary Word of Faith Church, has one of the odder mainstream breakthrough stories. It began with a 1988 video of "Hold My Mule," one of Caesar's regular performance chestnuts, on which she reeled off the ingredients of a feast: "I got beans, greens, potatoes, tomatoes, hams, rams, hog, dog, turkeys, chicken, you name it!"
In 2016, that was turned into "Grandma Thanksgiving Rap Song: 'Beans Greens Potatoes Tomatoes,'" which became an Internet sensation, vaulting the original performance back into light. The video picked up more than 15 million views, spawning the "U Name It Challenge," in which viewers and fans (Snoop Dogg among them) recorded their own remixed versions.

The Embers, "I Love Beach Music"
Beach music has always been a style at home with celebrating itself, no moreso than on this 1979 R&B classic by Raleigh beach legends The Embers. Written by lead singer Jackie Gore, it falls in the perfect shag tempo range (114 beats per minute) and also quotes from other beach landmarks, including Billy Ward and the Dominoes' "Sixty Minute Man" and the Tymes' "Ms. Grace."

The Veldt, "Soul in a Jar"
Local shoegaze kings The Veldt is still going strong, more than three decades after originally forming. "Soul in a Jar" is a song that appeared on The Veldt's album "Afrodisiac," released by Mercury Records in 1994.

Lords of the Underground, "Chief Rocka"
Lords of the Underground formed in the early 1990s at Raleigh's Shaw University, taking their name from the pre-Civil War underground network used by African American slaves heading north to freedom. The most successful act on the local hip-hop scene, the Lords made the top half of the Billboard 200 album-sales chart with their first two albums. "Chief Rocka" was the biggest of their eight chart singles, reaching No. 1 on Billboard's "Hot Rap Tracks" chart in 1993.

Kooley High, "Voila"
Like Lords of the Underground, Kooley High formed on a college campus in Raleigh at North Carolina State University. Early on, Kooley High's lineup included Snow Hill native Marlana "Rapsody" Evans, in the days before she became a Grammy-nominated solo act under the tutelage of super-producer Patrick "9th Wonder" Douthit. "Voila" is a highlight of Kooley High's 2018 album "Never Come Down," featuring a cameo from James "Median" Livingston.

Nantucket, "You Need a Ride to Raleigh"
Way back in 1969, a beach band called Stax of Gold formed in the Down East military-base town of Jacksonville, N.C. That band is still together in Raleigh a half-century later as Nantucket, and they've been through some pretty major stylistic changes. But the R&B beach music they started out playing has always been a major element of their sound. So it made perfect sense when Nantucket returned to those roots and put them front and center with this 2011 beach number.

The Woods, "Battleship Chains"
There's a good chance you've heard "Battleship Chains," most likely the hit version by Atlanta's Georgia Satellites (which made the lower reaches of Billboard's Hot 100 singles chart in 1987). Previously, Satellites main man Dan Baird played in the Raleigh rock band The Woodpeckers, who shortened their name to The Woods after he left. This is the original version of the song, written by Woods drummer Terry Anderson for their 1987 album "It's Like This."

Cry of Love, "Peace Pipe"
Formed by ex-members of Raleigh party/cover band Sidewinder, Cry of Love probably would have been gigantic had they come along at any time other than 1993, when Nirvana-styled alternative rock ruled the charts. But even though Cry of Love's classic rock seemed commercially out of step, they still did pretty well. One of several radio hits from their 1993 debut album "Brother," "Peace Pipe" reached No. 1 on Billboard's "Mainstream Rock" chart that year.

The Connells, "'74-'75"
While it never got any further than college radio stations in America, "'74-'75" was a career-making mainstream hit for Raleigh rock band The Connells in Europe, where it made the top-10 in 11 different countries (and all the way to No. 1 in Norway and Sweden) in the mid-1990s. The pensive ballad's high-concept video, which juxtaposed then-and-now photos of members of Broughton High School's class of 1975, was also wildly successful. In 2015, Raleigh's The News & Observer updated the video with new photos of the cast.

Corrosion of Conformity, "Cast the First Stone"
This Raleigh proto-hardcore band has always played the long game, forming in the early 1980s and influencing the likes of Metallica. Despite playing a very intense and seemingly non-commercial style of music, COC made the charts while earning a mid-1990s Grammy nomination and even a gold record for their 1994 album "Deliverance" (which took 22 long years to sell 500,000 copies). And here's "Cast the First Stone" from their 2018 album "No Cross No Crown," which set another milestone—COC's first album to crack the top half of the Billboard 200, at No. 67. It's also the final album to feature COC drummer/co-founder Reed Mullin, who died this past January.

Backsliders, "My Baby's Gone"
Of all the City of Oaks' great 1990s-vintage alternative-country bands, The Backsliders were perhaps the most identifiable as a Raleigh band—after all, they called their 1996 live album "From Raleigh, North Carolina" and recorded it at the long-gone Hillsborough St. nightspot The Brewery. "My Baby's Gone," which is the first song on the Backsliders' 1997 studio debut "Throwin' Rocks at the Moon," has gotten many a Backsliders live set off to a rip-roaring start over the years.

American Aquarium, "The World Is On Fire"
Led by Wolfpack alumnus BJ Barham, American Aquarium is the primary modern-day inheritor of The Backsliders' legacy of blue-collar Raleigh bar-band rock. True road warriors, they earned a nationwide following the old-fashioned way, through a relentless work ethic of touring anywhere and everywhere. "The World Is On Fire" kicks off American Aquarium's 2018 album "Things Change," which was the band's first to make the Billboard 200 (a feat they repeated with 2020's "Lamentations").

Scotty McCreery, "Five More Minutes"
The Tar Heel State has always been an "American Idol" player, producing three winners over the years (the most of any state). One of those champions came from Wake County, Garner native Scotty McCreery, who won it all in 2011. McCreery has gone on to have a solid career as a mainstream country singer, showing more staying power than most latterday "Idol" alumni. In fact, he didn't have his first No. 1 country single until 2018 with "Five More Minutes," a song McCreery co-wrote about his late grandfather.

Tift Merritt, "Tambourine"
After a several-year sojourn in New York City, Raleigh gal Merritt moved back home to Raleigh some years back and picked up where she left off, continuing to write and record music. Of her many fine albums, Merritt's best might be 2004's "Tambourine," a country-soul record that earned her a best-country-album Grammy nomination. The Grammy went to Loretta Lynn that year, but Merritt herself would probably say that was as it should have been.

Chatham County Line, "The Carolinian"
Chatham County Line started as a part-time side project in the 1990s at North Carolina State, while its members played in other bands (Tift Merritt's Carbines among them). Once they made Chatham County Line a full-time endeavor, they quickly became one of the Triangle's top live draws, landing somewhere between bluegrass and Americana with a real flair for story-songs. Maybe their best is "The Carolinian," from the 2008 album "IV," about a train ride from D.C. to Richmond to Raleigh that haunts the singer forever.
Comments