Eight Restaurants in Raleigh, N.C., Where Dessert is a Main Attraction
Tuesday, June 11, 2019, 3pm by Tabletop Media Group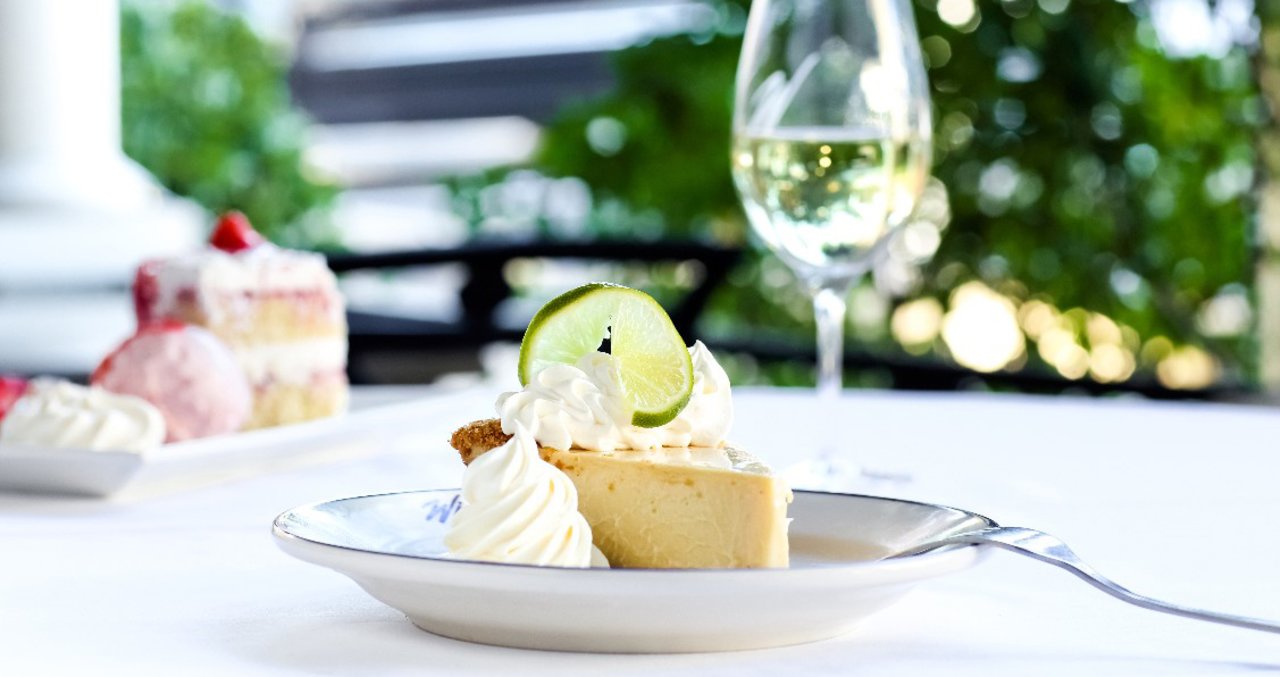 Some days you just want dessert for dinner, and there's nothing wrong with that! We compiled some of the best restaurants in Raleigh where you can have your cake and eat it too. From cakes and pastries to milkshakes and doughnuts, these restaurants' desserts are big attractions.
 
so•ca
so•ca is bringing Latin-inspired and Caribbean flavors to Raleigh's Village District shopping area. Go for the street-inspired dishes but stay for the flavorful and exotic desserts dreamed up and created by phenomenal pastry director Brittany Grantham. We highly recommend trying Grantham's traditional tres leches, a unique spin on a classic and includes coconut milk cake with blackberry yogurt, lemon curd, a meringue cookie and topped with mango ice cream. If you're looking for a rich chocolate dessert, the Videri Mousse with Ecuadorian dark chocolate toasted meringue will hit the spot.
When visiting Raleigh, a dining experience at Crawford and Son is a must. Five-time James Beard Foundation semifinalist for Best Chef: Southeast, Scott Crawford is a notable figure in the food community and a name you want to know. His restaurant in the historic Oakwood neighborhood takes pride in sourcing purposeful ingredients to bring you delicious food that will keep you coming back for more—especially the desserts. The "Save Room" menu features pastry chef Krystle Swenson's inventive creations that change with the seasons. A few of our favorite current options include the spumoni chocolate cake with pistachio buttercream and cherry chip ice cream, as well as the blondie sundae that's served with a divine banana ice cream.
Located in the Five Points neighborhood, Hayes Barton Cafe and Dessertery is a Raleigh institution known for its massive desserts and one of the best chicken pot pies around. Definitely save room for dessert because Hayes Barton serves up pies and cakes more than five-and-a-half inches high! From lemon blueberry cake to Bailey's Irish Cream tiramisu, the dessert options change daily. All of the desserts can easily be shared, but don't hold back if you want to devour it solo—we won't tell!
Winston's Grille—a family-owned restaurant that has been a Raleigh tradition since 1986—turns everyday dining experiences into lasting memories by providing great food and excellent service. We suggest the bananas foster for dessert, served with a fresh puff pastry filled with whipped cream and homemade vanilla ice cream. The best part? It's topped with bananas sauteed in a Captain Morgan caramel rum sauce. And definitely try the key lime pie (pictured in header)! The recipe for this refreshing pie has remained the same since they opened their doors and is traditionally made with key lime juice and a graham cracker crust.
Everyone knows the Angus Barn for their world-renowned steaks, and their desserts are just as impressive. They have family classics like North Carolina blackberry cobbler and their award-winning chocolate chess pie. All of these options are truly a sweet ending to a steak dinner! Pro tip: Ask your server for a scoop of vanilla ice cream on top of your creamy, smooth slice of chocolate chess pie. (And don't forget to make reservations!)
This quaint neighborhood spot in North Raleigh is always bustling with patrons ready to get their caffeine fix. Serving up Counter Culture Coffee drinks and artisan food, Sola's husband-and-wife team have truly made the coffee shop a destination for foodies. The star of the show, you may ask? Hot minis! Sola's hot mini doughnuts have quite a following and are made to order, coming in flavors like cinnamon, birthday cake, espresso and more. Fun fact: The hot minis are so popular that there's even a Sola Hot Mini 5K race each year!
Downtown Raleigh's contemporary patisserie lucettegrace serves up lunch and caters, but they're best known for their amazing pastries and French macarons. Try pastry chef and owner Daniel Benjamin's lemon tart if you want something light and fruity, or the candy bar cake for a more chocolatey treat.
Comments