Celebrate World Bee Day With These Hands-on Activities in Raleigh, N.C.
Tuesday, May 10, 2022, 9am by visitRaleigh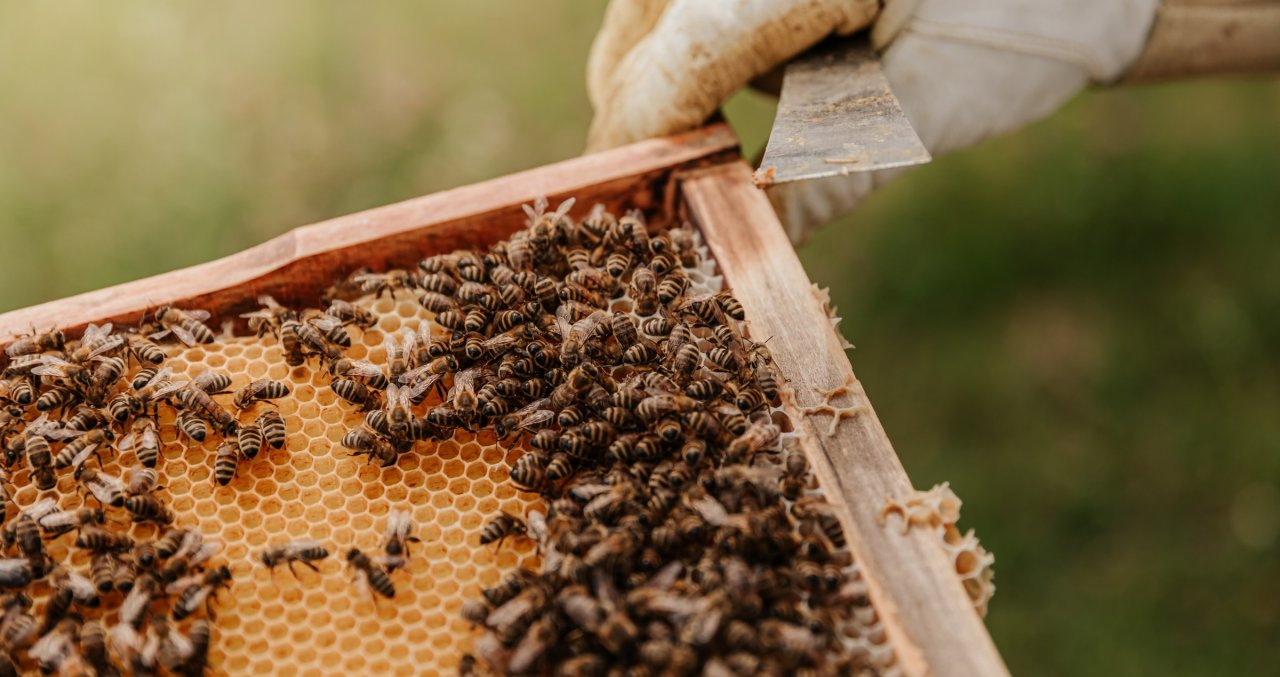 There's a lot of buzz about bees these days, and for good reason. These tiny creatures play a vital role in our ecosystem—according to the U.S. Department of Agriculture, honey bees and native bees pollinate roughly 75% of all fruits, vegetables and nuts grown in U.S. 
But while the amount of crops across the world that depend on pollinators has tripled over the last 50 years (according to worldbeeday.org), most studies show that the bee population has been on a sharp decline, with many beekeepers reporting 30% of more loss of their colonies year-over-year. 
To raise awareness of the importance of bees and beekeeping, in 2017 the United Nations declared May 20 as World Bee Day. This day was chosen in part due to it being the birthday of Anton Janša, a Slovenian beekeeper considered to be the pioneer of modern beekeeping practices. He was born in 1734. 
Want to learn more about bees and how you can help build a buzzier future? As luck with hive it, we have three hands-on events this month that you can bee a part of! These events are produced in partnership with People-First Tourism, a local non-profit organization working to connect travelers with guides, hosts and experts to build better experiences. See more of their upcoming activities in Raleigh here!
May 19, 6:30-7:30pm at the Flower Cottage at Dorothea Dix Park; Cost: $10
Despite how beautiful and fascinating they are, we live in a world that isn't always kind to flowers and their buzzy yellow friends. But you can have a lot of fun helping to fix that!
Join Jay Chen, local environmentalist, bee lover, worm friend and bike rider in the messy and fun process of creating seedbombs to help support your local pollinators. Jay will be leading this picnic workshop by first teaching a little about the good that spreading flowerings seeds can do, and then leading you in a wonderfully messy process of making your own.
May 21, 10am-noon at Raleigh City Farm; Cost: $30
Join Raleigh City Farm to celebrate World Bee Day and learn all about bees, play some BEENGO and taste some honey!
Tour Raleigh City Farm's gardens and apiary and learn from local experts why beekeeping is such a fascinating and vital part of so much that we do. Beekeepers Ben Crawley and Dana Deaton will introduce you to the farm hives, answer questions, let you try on some fun bee keeping equipment and increase your knowledge about honeybees and other pollinators.
May 22, 1-2:30pm at the Stone Ridge Farm Market; Cost: $15
Meet Steve and Shannon Baxter, local beekeepers and owner's of Baxter's Bees, and come to the Stone Ridge Farm Market in Zebulon for a scenic outdoor experience where you can taste a range of different local honeys, explore the construction of a beehive up close and learn straight from delightful local experts why beekeeping is such a fascinating and vital part of our lives.
Comments