Variety Vacationland: New Exhibit Touts Vintage Tar Heel State Tourism
Thursday, April 29, 2021, 2pm by visitRaleigh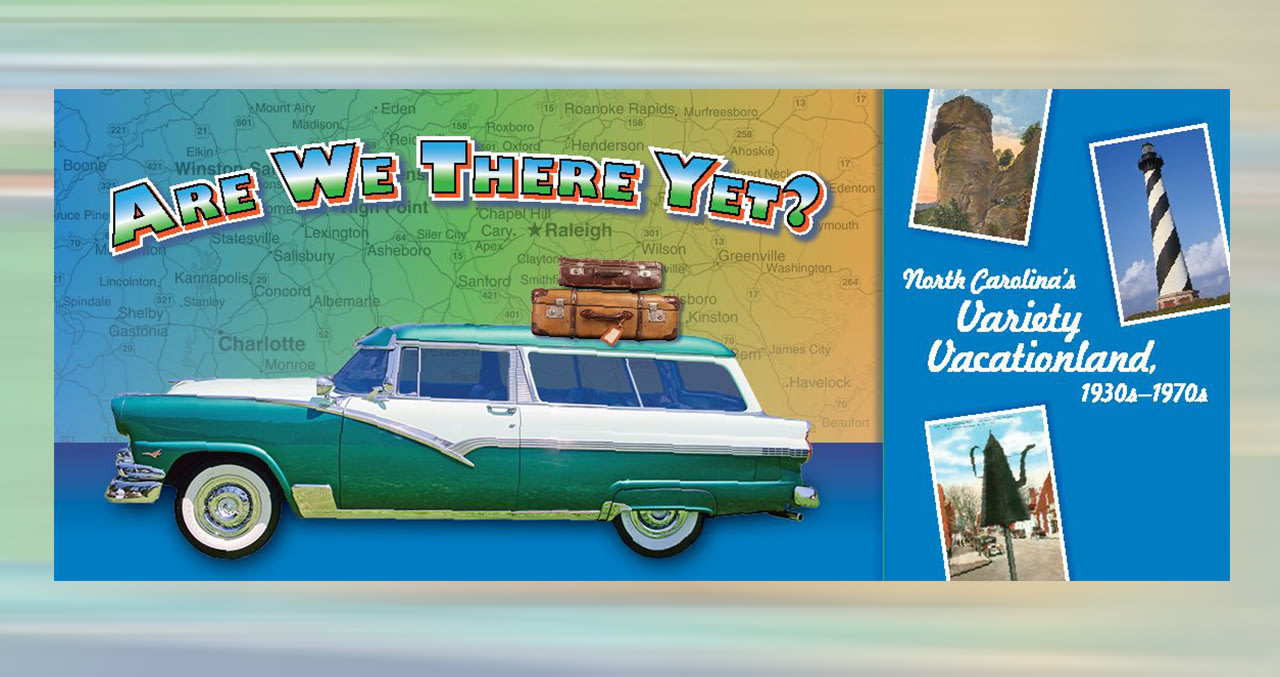 Looking for a way to spark ideas for your next Tar Heel State getaway? Interested in retracing the steps of prior generations that vacationed from mountains to sea across the Old North State? Feeling...nostalgic?
The newest exhibit at the North Carolina Museum of History in downtown Raleigh can help you check all of those boxes!
Are We There Yet? North Carolina's Variety Vacationland, 1930s–1970s, a free-admission photography exhibit exploring mid-century tourism across the state, opens to the public on Fri., April 30.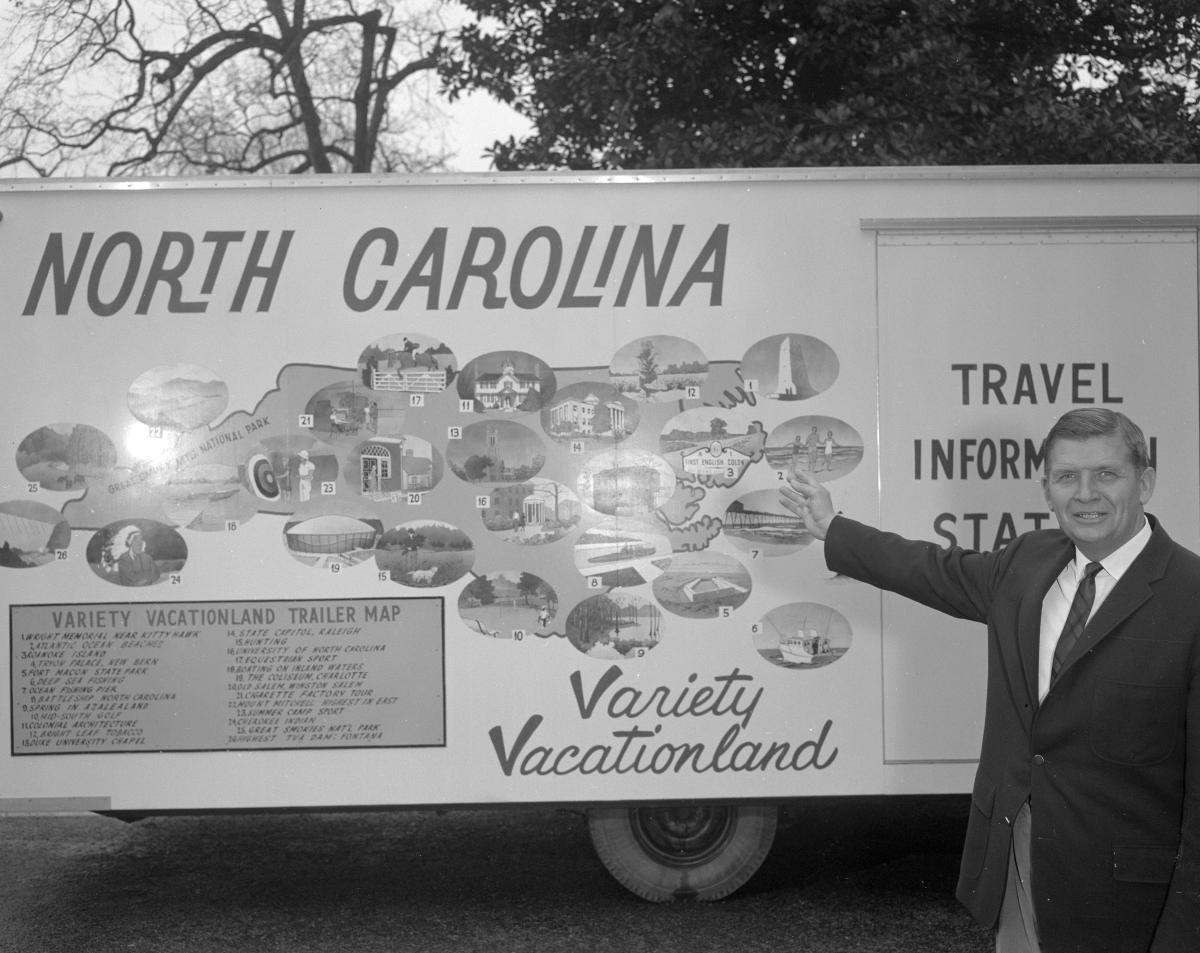 Governor Terry Sanford toured North Carolina with a Variety Vacationland trailer, promoting the state in the 1960s. Courtesy of State Archives of North Carolina.
During the Great Depression of the 1930s, politicians and business leaders began efforts to boost the state's economy by lobbying for a statewide campaign to showcase tourism attractions. This eventually led to a full-color tourist guide titled North Carolina, a Variety Vacationland, first printed in 1937. It was soon followed by billboards, postcards, movies, television programs and even a jingle!
This free exhibit takes a look back at an era when tourism boomed, thanks largely to that state-run marketing campaign. From the 1930s to the 1970s, the Variety Vacationland campaign successfully created a unified tourism industry in N.C. by depicting the state as both modern and progressive, but with strong ties to its past (for a look at how the state markets itself in 2021, browse visitnc.com for ideas on how to "get back to a better place" post-COVID).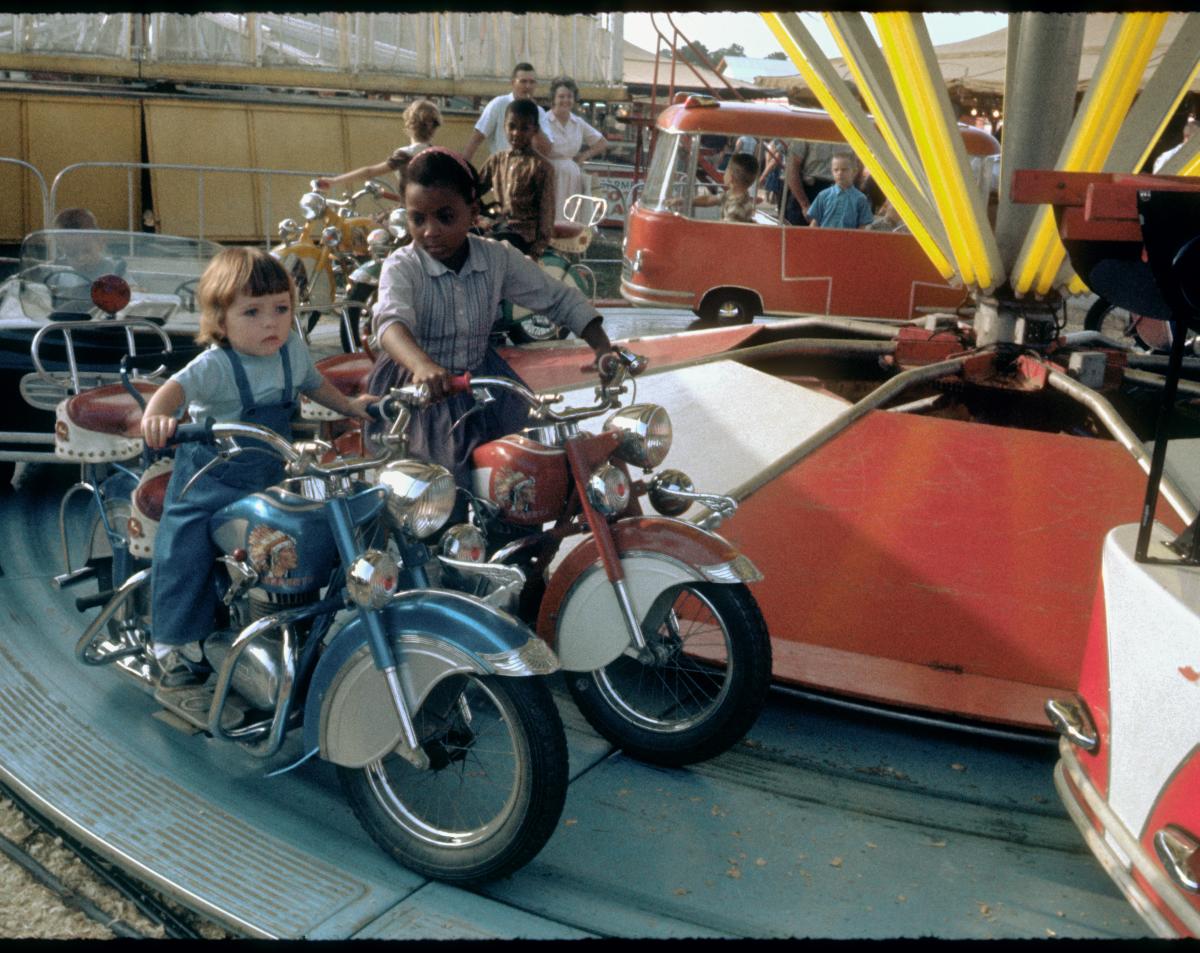 Children enjoying a ride, North Carolina State Fair, Raleigh, 1962. Courtesy North Carolina Museum of History.
True to the Jim Crow era, however, most sites promoted were marketed—and accessible—only to white tourists; people of color were neglected and even exploited at times, an attitude the exhibit attempts to point out where possible.
"In this exhibit, I tried to highlight the nuances of the Variety Vacationland campaign," says exhibit curator Katie Edwards, who is also the curator of popular culture at the Museum of History. "It was effective in that it did successfully bring tourism to the state, but it was a campaign that neglected to include all North Carolina's citizens and tourists."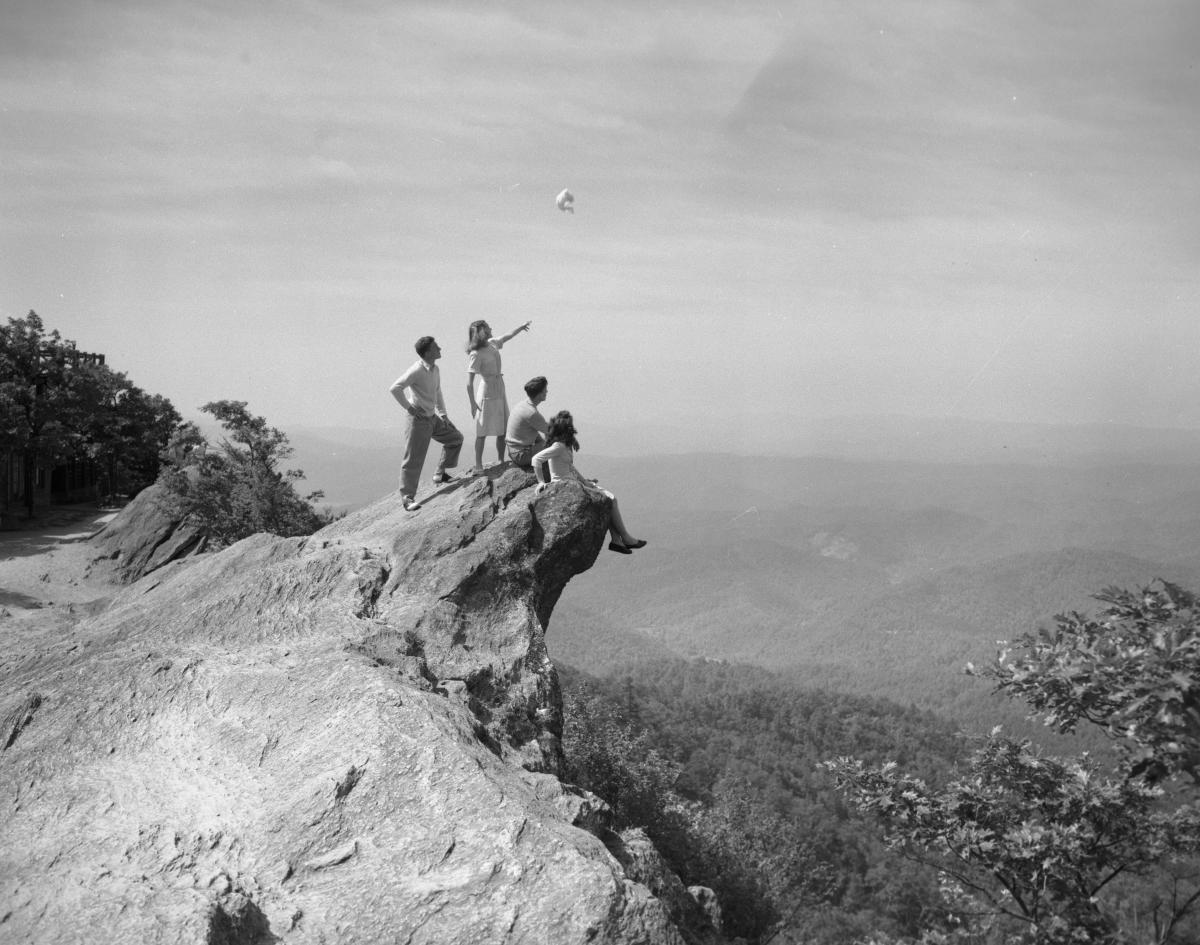 A group of visitors test the winds at The Blowing Rock , which was advertised as "North Carolina's Oldest Travel Attraction," 1947. Courtesy State Archives of North Carolina.
Visitors will be able to learn about the origins of this campaign, view photographs of sites the campaign promoted and take in media produced for the campaign. The exhibit also has an interactive where visitors are encouraged to submit their own favorite North Carolina vacation photos to #NCVacationland.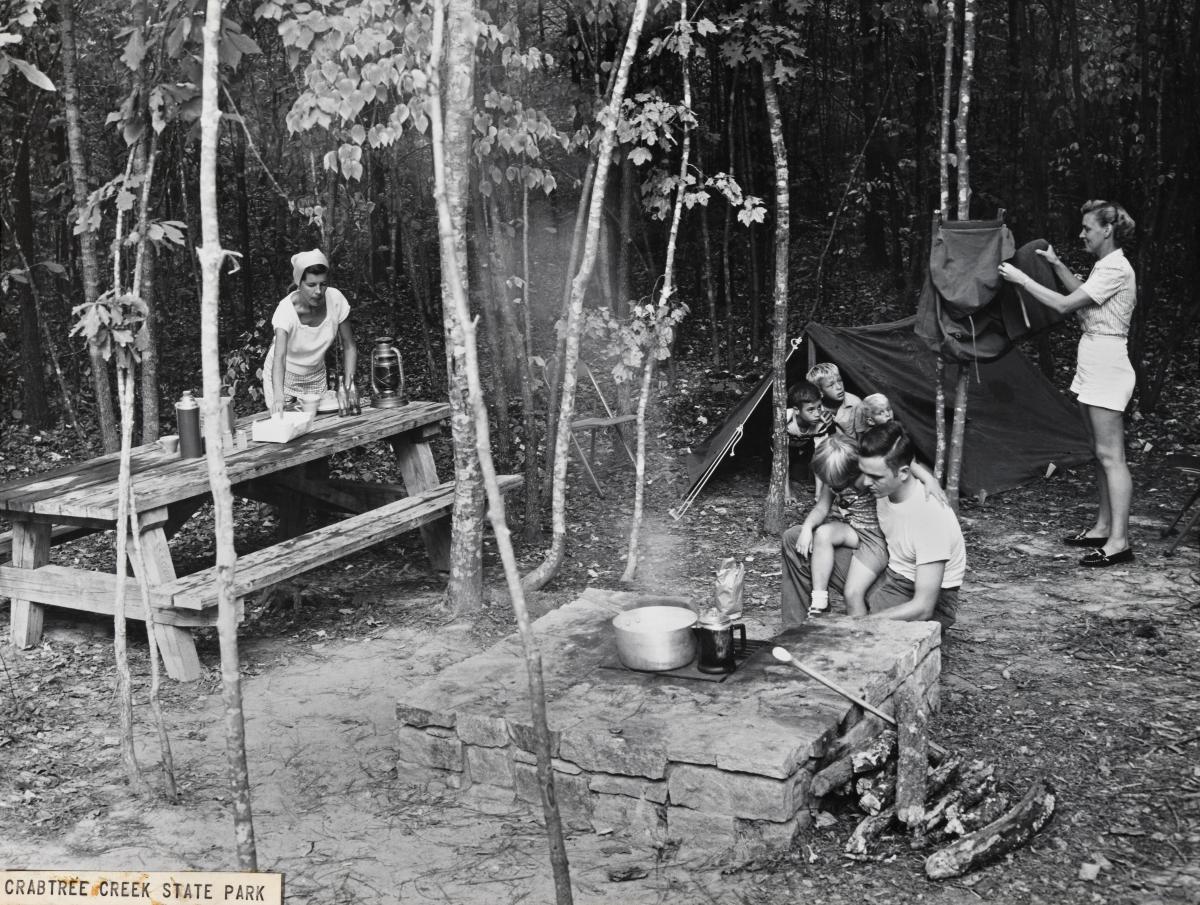 Visitors enjoy the swim area of Reedy Creek State Park, ca. 1950s. The park would eventually be united with Crabtree Creek State Park, an all-White area, in the 1960s under the name William B. Umstead State Park. Courtesy North Carolina State Parks.
Hours and protocols at the museum
The North Carolina Museum of History is open to the public—9am-5pm, Tues.-Sat.; noon-5pm on Sundays—with some new procedures in place to help ensure the safety of staff and visitors.
Limiting visitors to 300 people at a time in the museum to allow a comfortable visit to the museum.

Requiring cloth masks to enter the museum, as outlined in Executive Order 163. Children under the age of two should NOT wear cloth masks.

Installing hand-sanitizer stations and increasing the frequency of cleaning high-touch public areas and restrooms.

Installing protective barriers at sales counters and information desks.

Museum Shop will be open with reduced hours and limited capacity.

Interactive exhibit features will be paused or modified.

A map will highlight safety measures (sanitizer stations) and paused or "no-touch" (removed or blocked) visitor experiences. A QR code will be available for a touchless experience.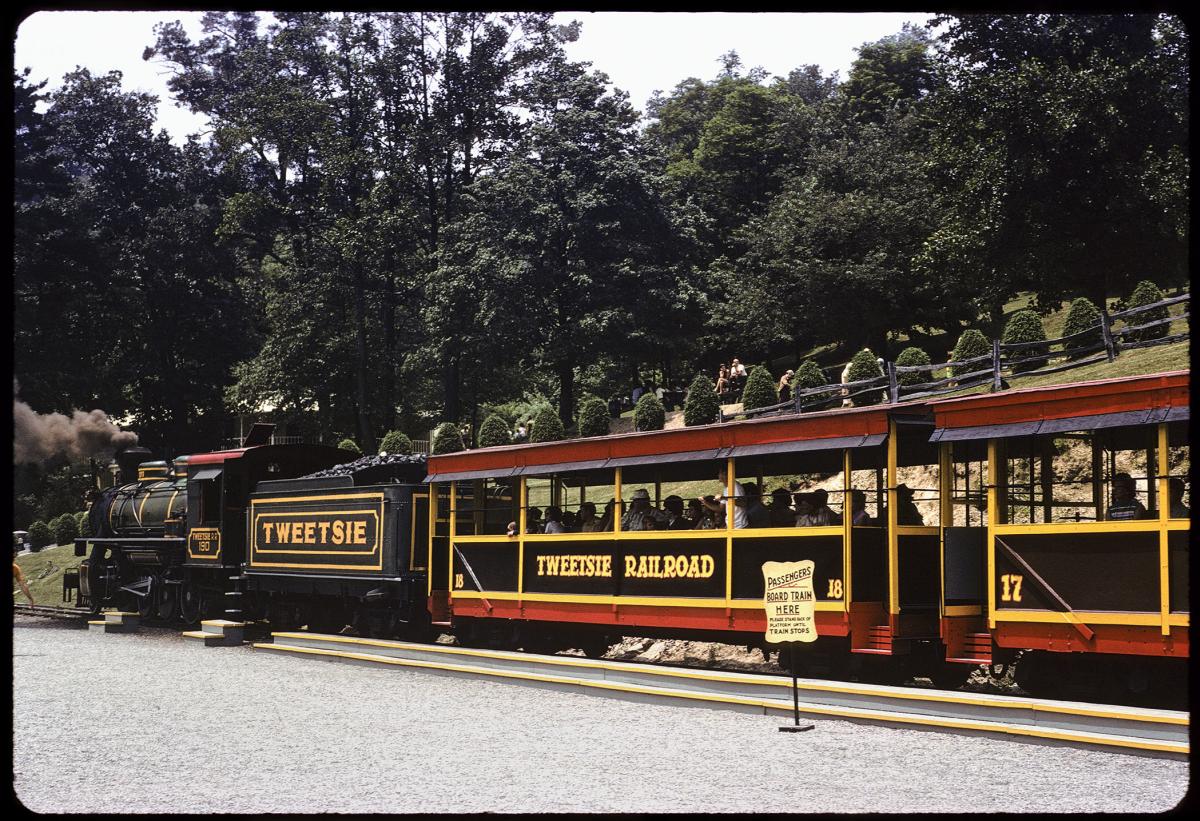 Tweetsie Railroad (located between Boone and Blowing Rock, both in Watauga County) was one of the first theme parks to open in the North Carolina mountains. It is home to one of two historic narrow-gauge steam locomotives, shown here ca. 1970s. Courtesy Billie J. Blevins Family.
Comments