Destination News: Winter 2020
Wednesday, February 05, 2020, 1pm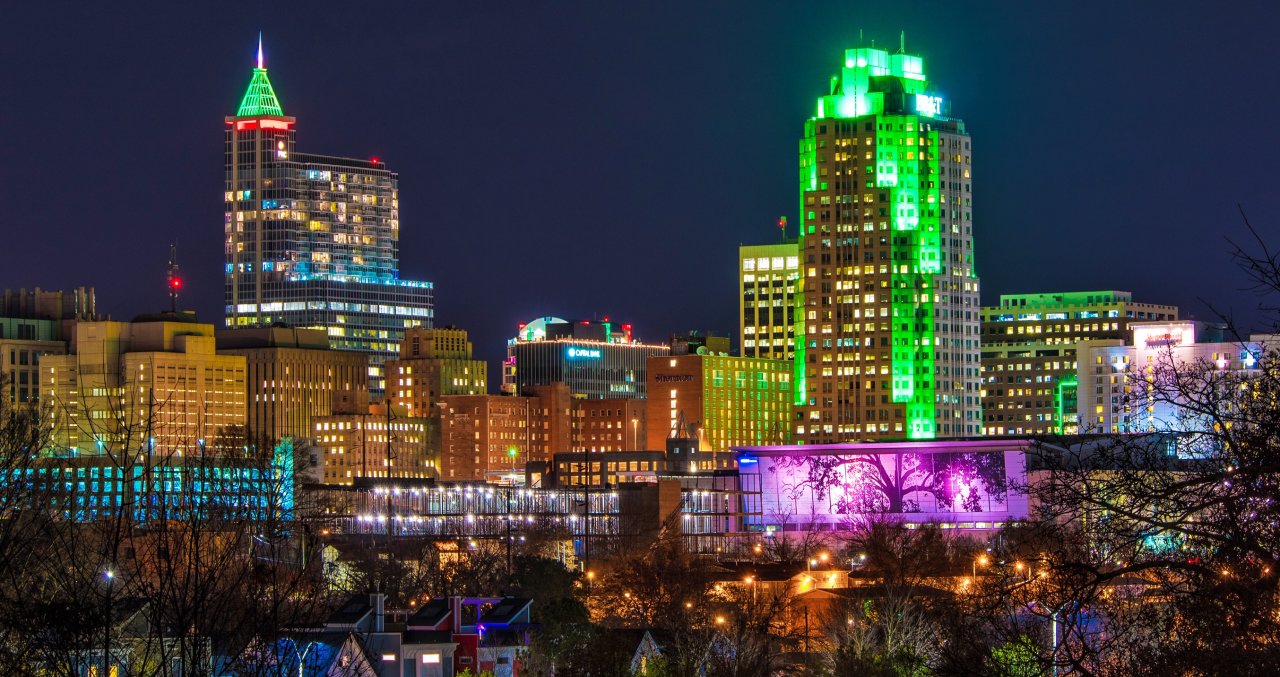 City of Raleigh issues RFI for 500+ room convention hotel
More hotel rooms are coming to downtown Raleigh's convention campus! The City of Raleigh has released a Request for Information (RFI) for an upper upscale, full-service convention hotel and a separate office/mixed-use building on two city-owned, prime vacant lots. The goal of the RFI is to seek interested developers for the hotel and office/mixed-use sites. 
Located at the end of Fayetteville St. in the heart of downtown Raleigh, the sites are located across from the Raleigh Convention Center and Duke Energy Center for the Performing Arts as illustrated below.
"We are delighted to soon be able to offer an additional 500+ rooms to Raleigh's hotel package," said Raleigh Convention Center director/general manager Kerry Painter, CFE, CEM, CMP. "Located within two blocks of the 500,000-square-foot Raleigh Convention Center—these rooms will change the face of Raleigh's convention possibilities and bring a new look to our city and an engaging, vibrant experience for our clients and their attendees."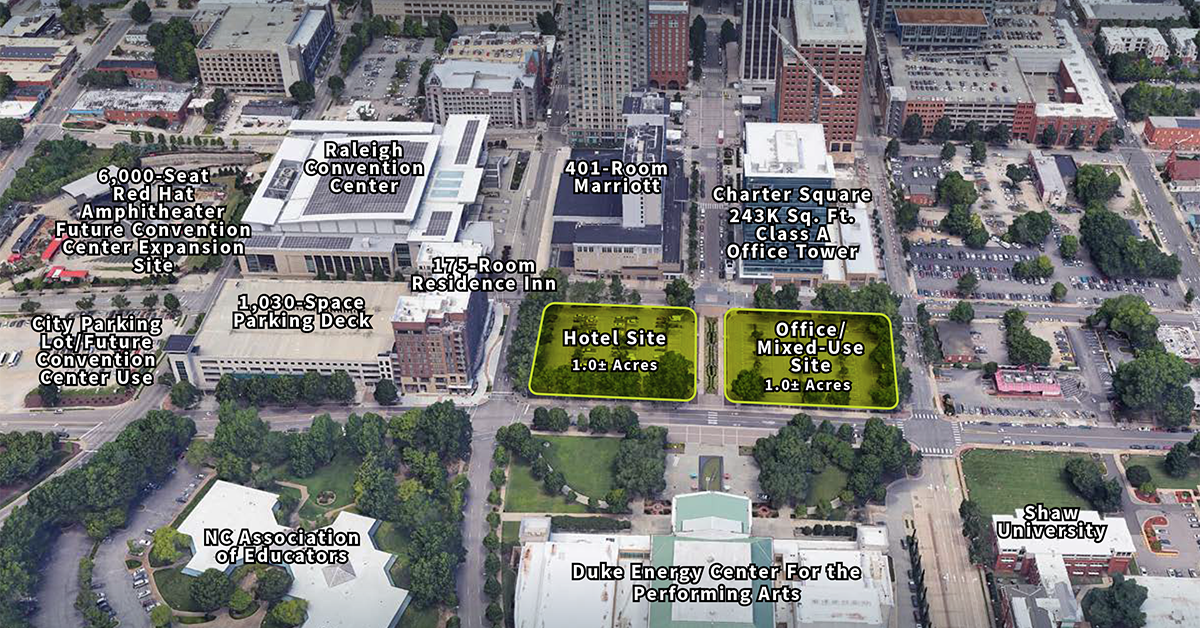 Thanksgiving and December travel breaks RDU passenger records
RDU International Airport continues to attract record travelers from all over the country. Over the Thanksgiving holiday, on Sun., Dec. 1, RDU experienced its highest-ever recorded passenger volume in a day, with more than 54,800 holiday travelers. Normally, massive crowds make for massive waits, but this wasn't the case at RDU over the holidays. One hundred percent of passengers waited less than 30 minutes to get through the security checkpoint, and 95% waited less than 15 minutes. RDU continues to maintain a quality travel experience for its visitors while undergoing some of the biggest increases in volume in its history in 2019.
Over the course of the past year, RDU has added more than 23 new routes to five new cites as well as welcoming Spirit Airlines as RDU's 10th airline. You can read more about RDU's 2019 accolades here.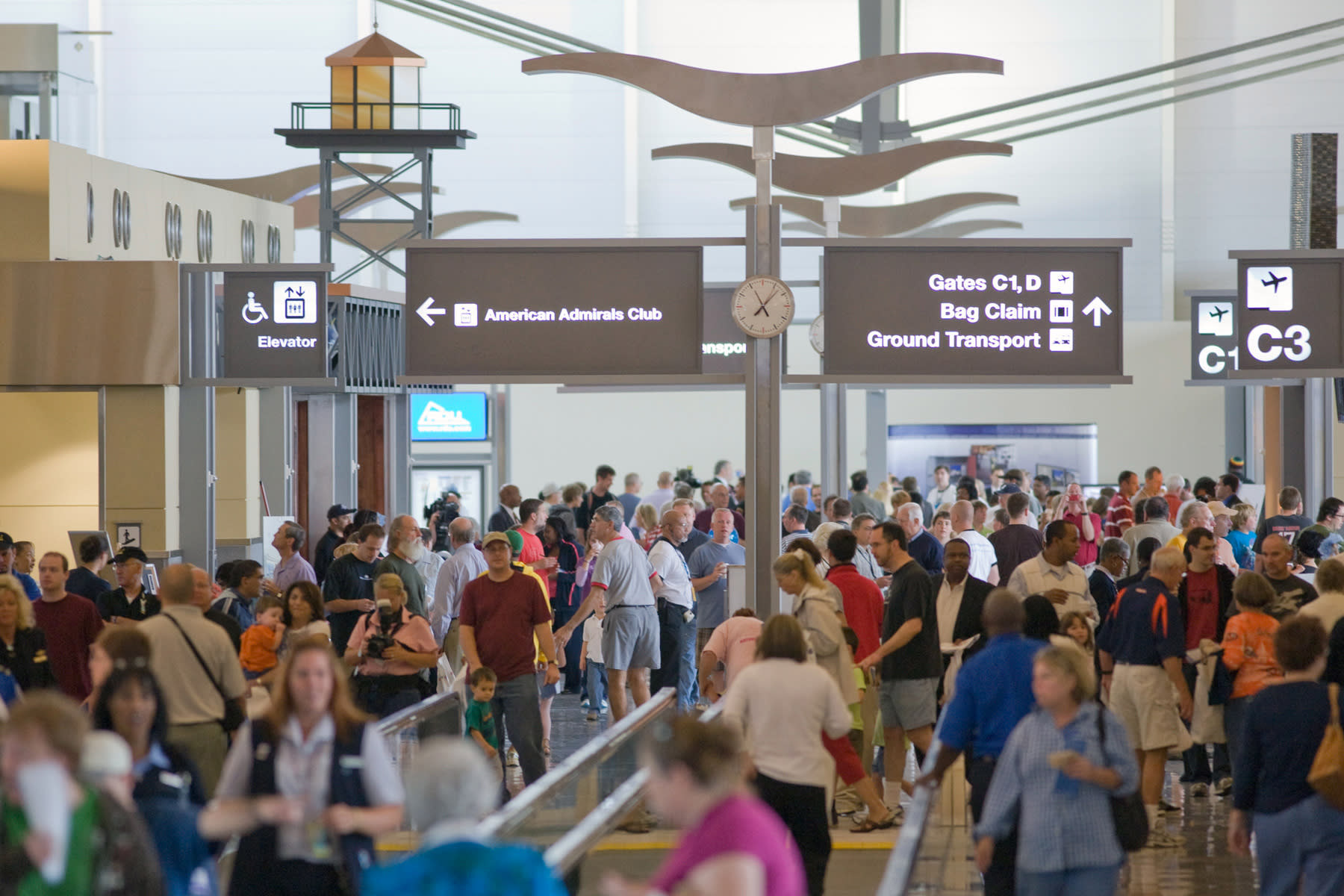 A year of BBQ in Raleigh, N.C.
The BBQ scene is taking over in Raleigh in 2020. Five new BBQ spots are set to open their doors in the Raleigh area over the year. 
Longleaf Swine BBQ: At Transfer Co. Food Hall—Raleigh's massive new foodie attraction—Longleaf Swine is bringing all the smoked meat eats to their first brick-and-mortar location early this year. First started as a food trailer in 2016, the locally-loved 'cue truck is a partnership between Adam Cunningham and Marc Russell.
The Preserve BBQ: "The Pitmaster" himself Ed Mitchell is bringing a new BBQ spot to Raleigh and is set for a spring 2020 opening. 
Wyatt's Whole Hog Barbecue: Known as one of the top rated pitmasters in the state, Wyatt Dickson plans to open his new spot in fall 2020, serving up genuine Eastern-style Carolina BBQ.
Sam Jones BBQ: Renowned fourth-generation pitmaster and James Beard Award semifinalist Sam Jones is bringing his famous Eastern-style barbecue to downtown Raleigh in late 2020. 
PRIME Barbecue: After years of the traveling the country looking to perfect the best BBQ, pitmaster Chris Prieto has achieved what he calls "BBQ excellence" and will opening PRIME in Knightdale in early 2020.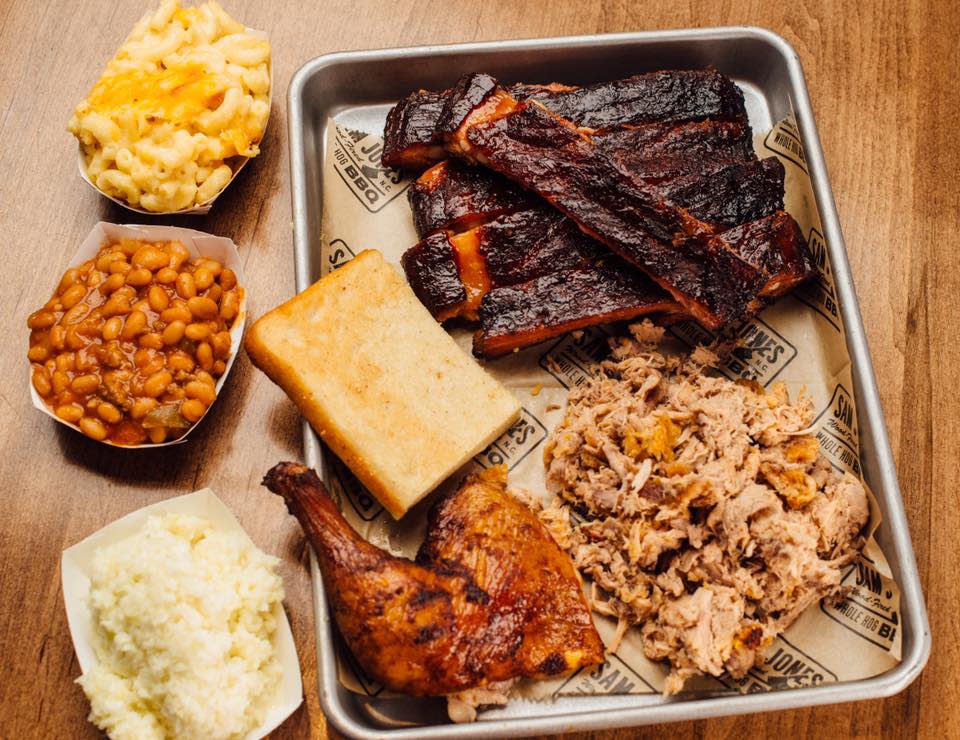 Downtown Raleigh's Longleaf Hotel is now open!
The 57-room, boutique-style Longleaf Hotel in downtown Raleigh just opened for business. Renovated from the ground up, the Longleaf manages to hold on to the character of the vintage motor lodge it once was. In fact, many of the mid-century details of the original hotel, like its iconic starshine decorative blocks, were uncovered and highlighted in the remodel. With a delightful mix of old and new, the hotel strikes a slightly nostalgic-yet-modern tone. The property is located just a few blocks north of the North Carolina State Capitol, within walking distance to nightlife in the Glenwood South District plus museums including the North Carolina Museum of Natural Sciences and North Carolina Museum of History.
Meeting space options are available, including the The Longleaf Lounge, which features a patio and indoor space available for rent.

Even more hotels coming soon: 
The seven-story, 126-room, boutique Origin Hotel (rendering below) will open early 2020. The property will be located between the Glenwood South and Warehouse Districts in downtown Raleigh, and it will also include a wine and tapas restaurant.
Montfort Hall is currently being renovated and restored to be a 10-room boutique inn and gathering space. It was created from an 1858 Italianate-style historic mansion in the Boylan Heights neighborhood in downtown Raleigh. This National and Raleigh Historic Landmark is one of the few remaining pre-civil war houses in the area and is estimated to open in 2020.
The Gables is an old motor lodge in downtown Raleigh that's being renovated into a boutique motel by Raleigh native and Grammy-nominated folk singer Tift Merrit and Daniel Robinson (who developed the Durham Hotel). It's currently under construction and will have 19 guest rooms and a lounge.
A more than 120-room boutique hotel, The Willard, will be an urban-style AC Hotel by Marriott. This property will be located in the Glenwood South district and is estimated to open in late 2021.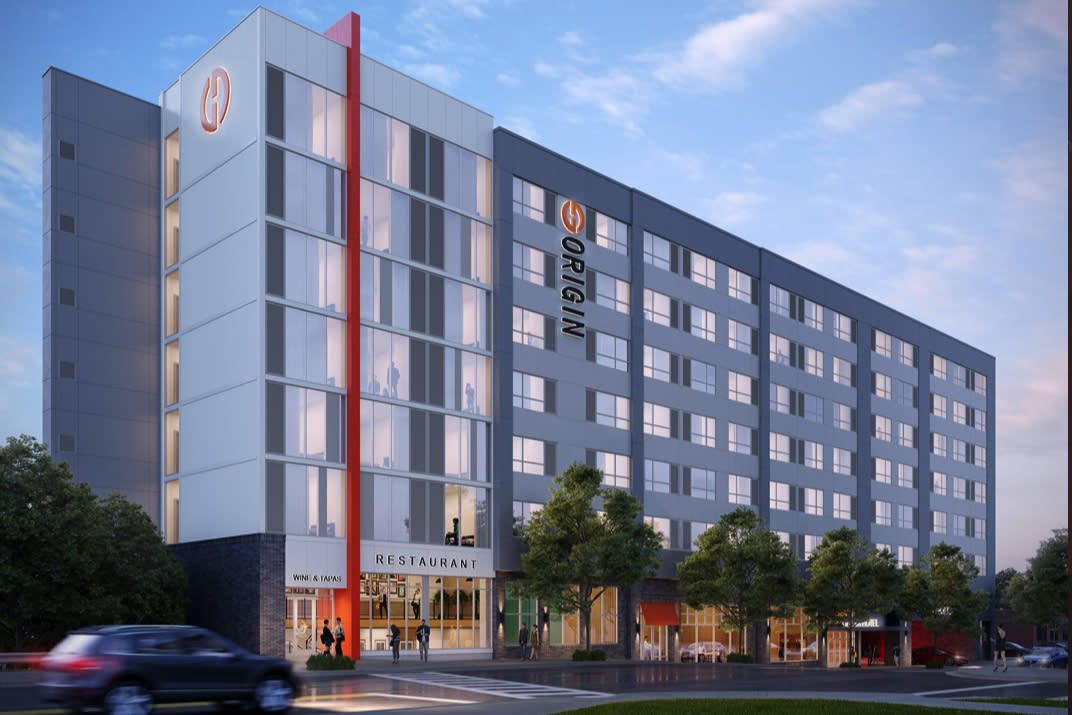 90 of the biggest events and festivals in Raleigh, N.C., in 2020
Have big plans for 2020? So do we!
A year full of major festivals and celebrations lies ahead in Raleigh, N.C., showcasing talent, creativity and culture, delicious foods and beverages (and some surprises, too!). We've pulled together 90 of the biggest events we're looking forward to this year—take a look and save some dates!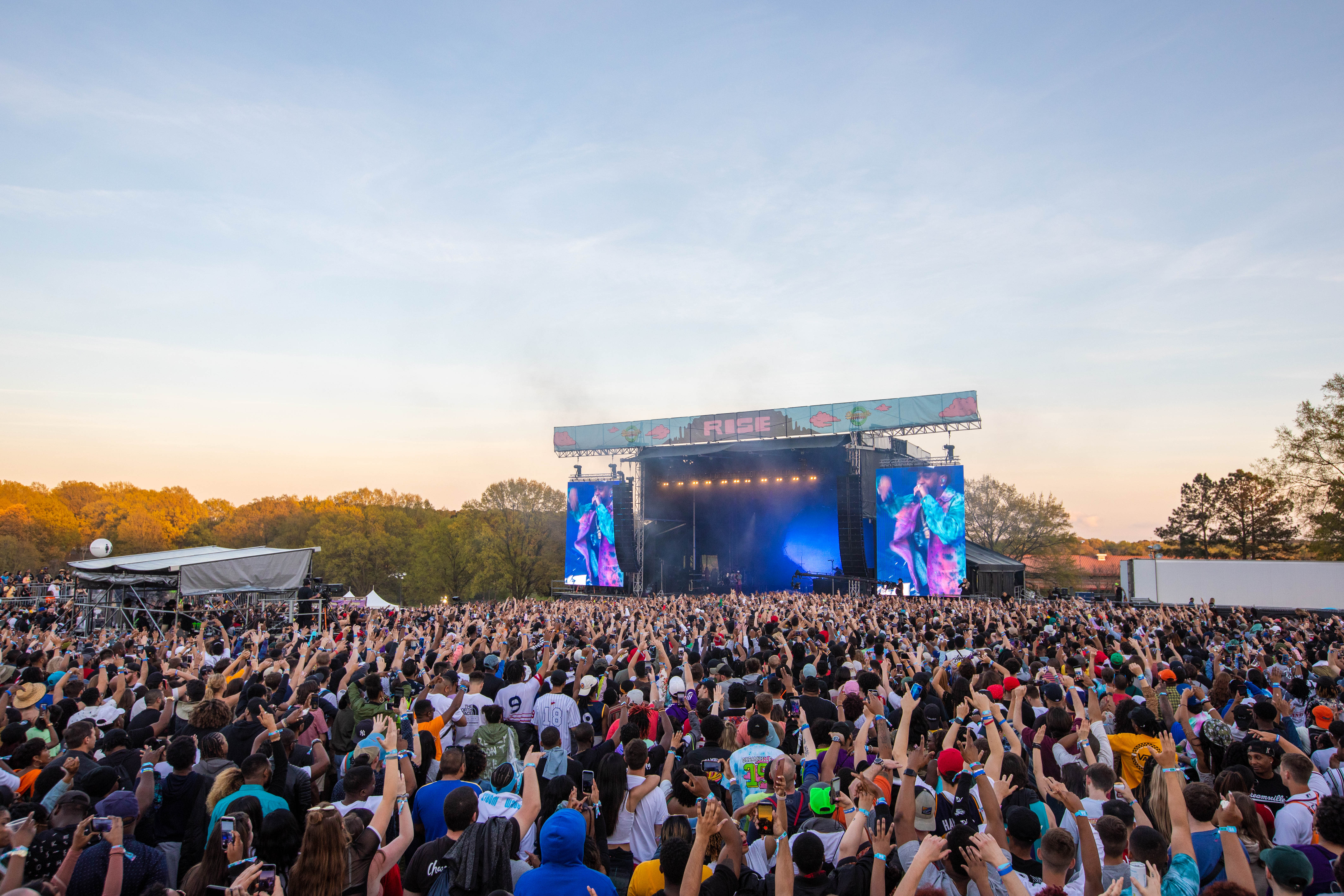 New year, new look—the Raleigh Convention Center is getting a makeover  
It's a new year, and the Raleigh Convention Center is preparing for a refresh of its interior spaces! 2020 will bring a vibrant, new meeting and event experience for clients and attendees. Modern, comfortable furniture will invite attendees to engage, collaborate and recharge, while updated paint, finishes and carpeting will lend a creative sophistication to every event's ambiance. Stay tuned for more updates and a sneak peek at the center's stunning new palette by following their Instagram, Twitter and Facebook accounts.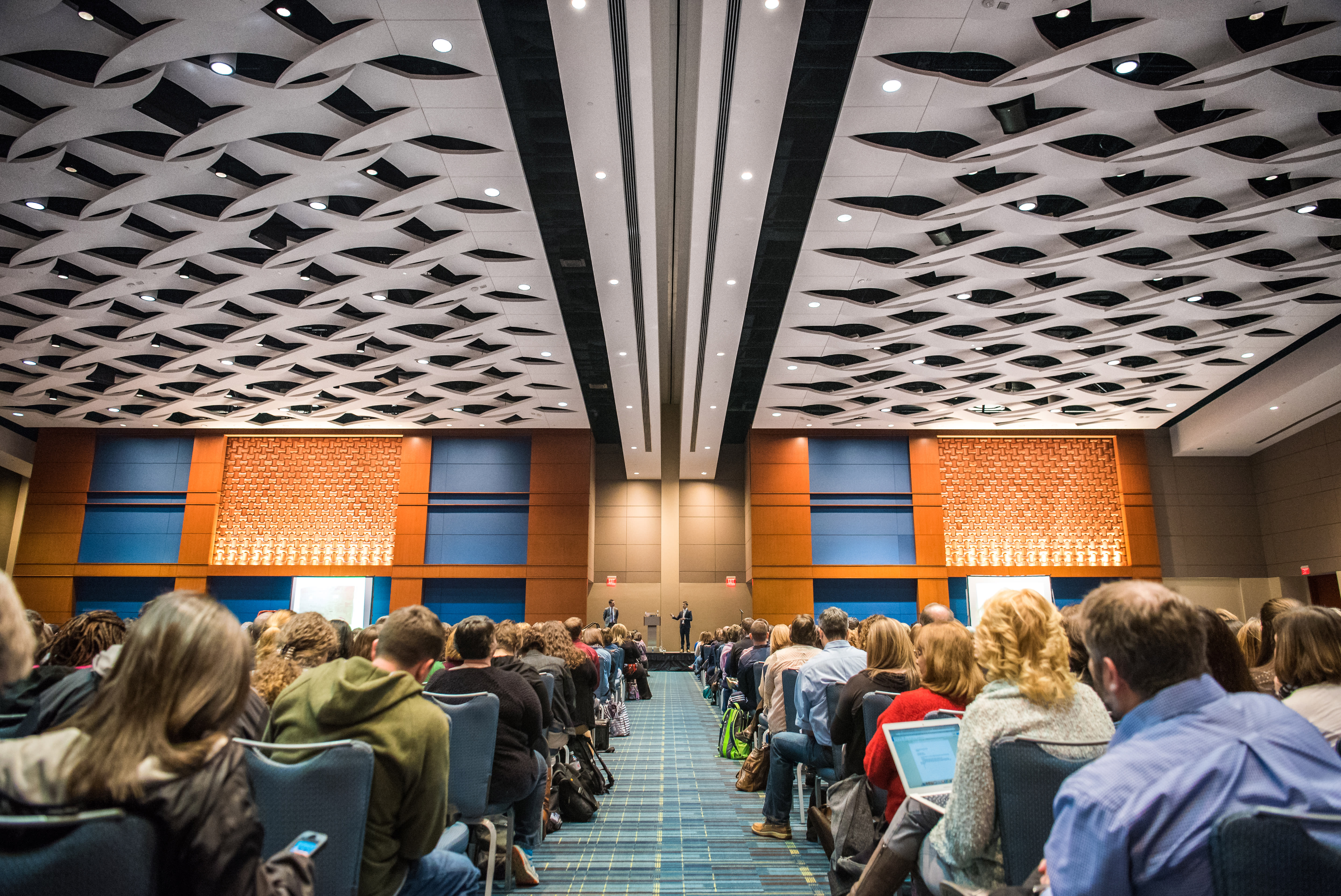 Dreamville Festival/"biggest events" photo: Garrett Poulos