Sports Watch: Fall/Winter 2020
Thursday, December 17, 2020, 9am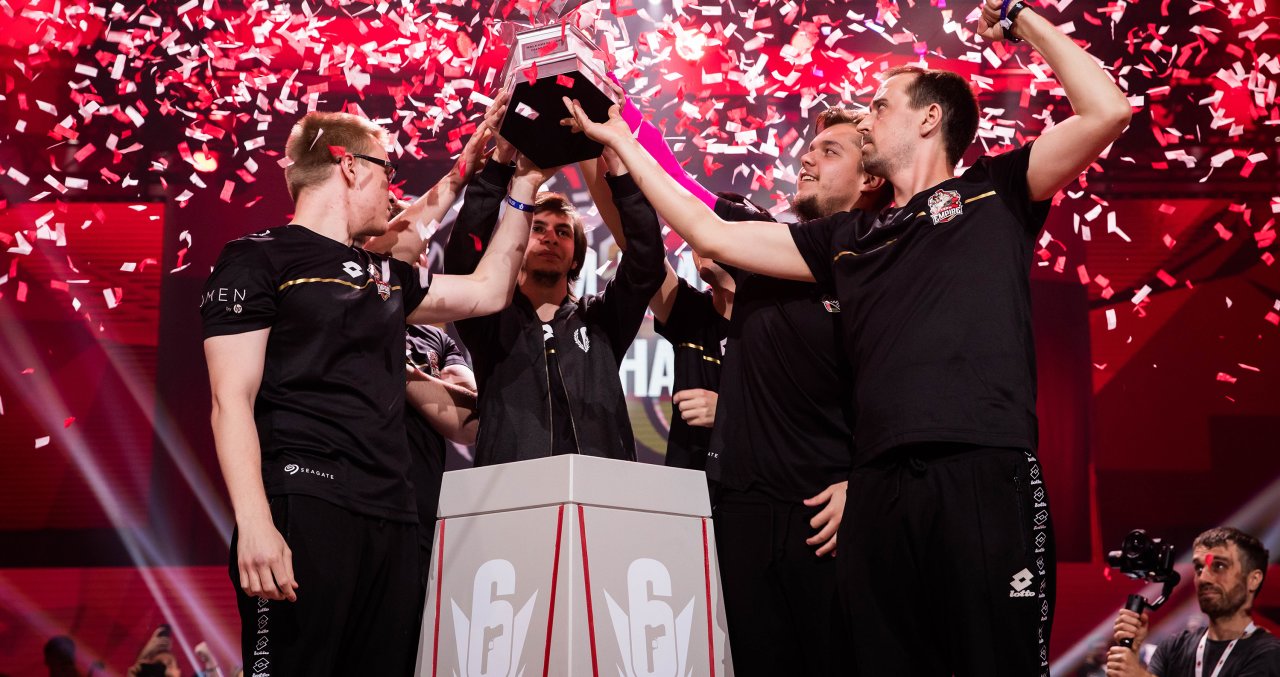 Esports news! Greater Raleigh, N.C., to host first-ever Collegiate Esports National Championship in 2021
Collegiate Sports Management Group (CSMG) just announced it will be hosting the first Collegiate Esports National Championship (CENC), April 29-May 2, 2021, at the Raleigh Convention Center. The championship tournament will feature schools from CSMG partners, including ECAC Esports, National Junior College Athletic Association Esports and the High School Esports League. After competing all semester, the qualifying teams will compete in Raleigh for a chance to be crowned national champions. Read more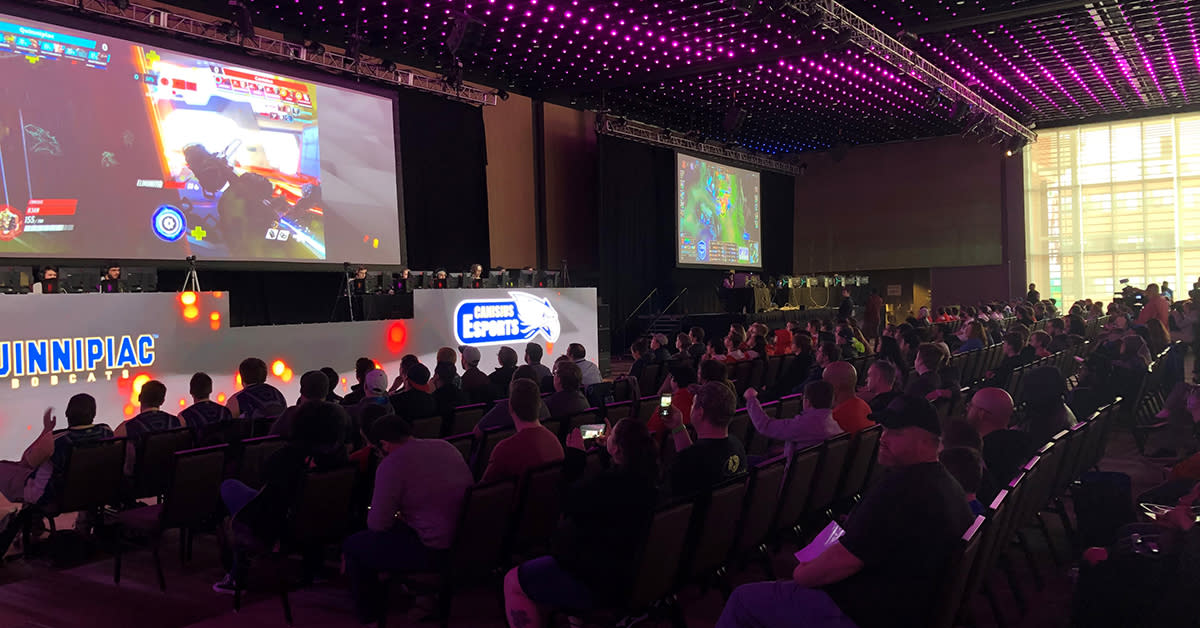 Esports in Greater Raleigh
Ranked by Forbes as the second-hottest area in the United States for tech jobs, plus a U.S. tech hub to watch (VentureBeat, 2018), Greater Raleigh is home to numerous video game and esports companies, including leading developer Epic Games, PC manufacturer Lenovo and open source software company Red Hat. With hundreds of innovative technology companies headquartered in the region, plus a number of world-class universities and colleges, Greater Raleigh is well-positioned to become a global leader in the esports community. 
Get more info on esports in Greater Raleigh, here. 
#SPORTSWATCH
Upcoming events scheduled for Greater Raleigh include:
OneHockey Raleigh, Polar Ice House Wake Forest, Polar IcePlex, Raleigh Center Ice and Polar Ice House Cary • Feb. 12-15
MAPL Raleigh (volleyball), Raleigh Convention Center and Triangle Volleyball Club (Wake Competition Center) • Feb. 27-28
ACC Wrestling Championship, James T. Valvano Arena at William Neal Reynolds Coliseum (North Carolina State University) • Feb. 28
View our full calendar, here!
NCAA event updates
NCAA College Cup: Both the 2020 Men's and Women's College Cups have been rescheduled to May 2021 at WakeMed Soccer Park in Cary.
2021 NCAA Basketball Tournament: Raleigh was originally scheduled to host First and Second Rounds, but now the Tournament has been relocated due to COVID-19. Read more
Recent events 
Special thanks to our local partners and venues for a successful fall in sports! The visitRaleigh.com Showcase Series (pictured below) featured four weekends of competitive youth soccer, hosted by North Carolina FC Youth at WRAL Soccer Park and multiple area venues. Raleigh LaxFest returned to Holly Springs in Nov., and ACC Championships were held in Cary for Cross Country and Men's and Women's Soccer.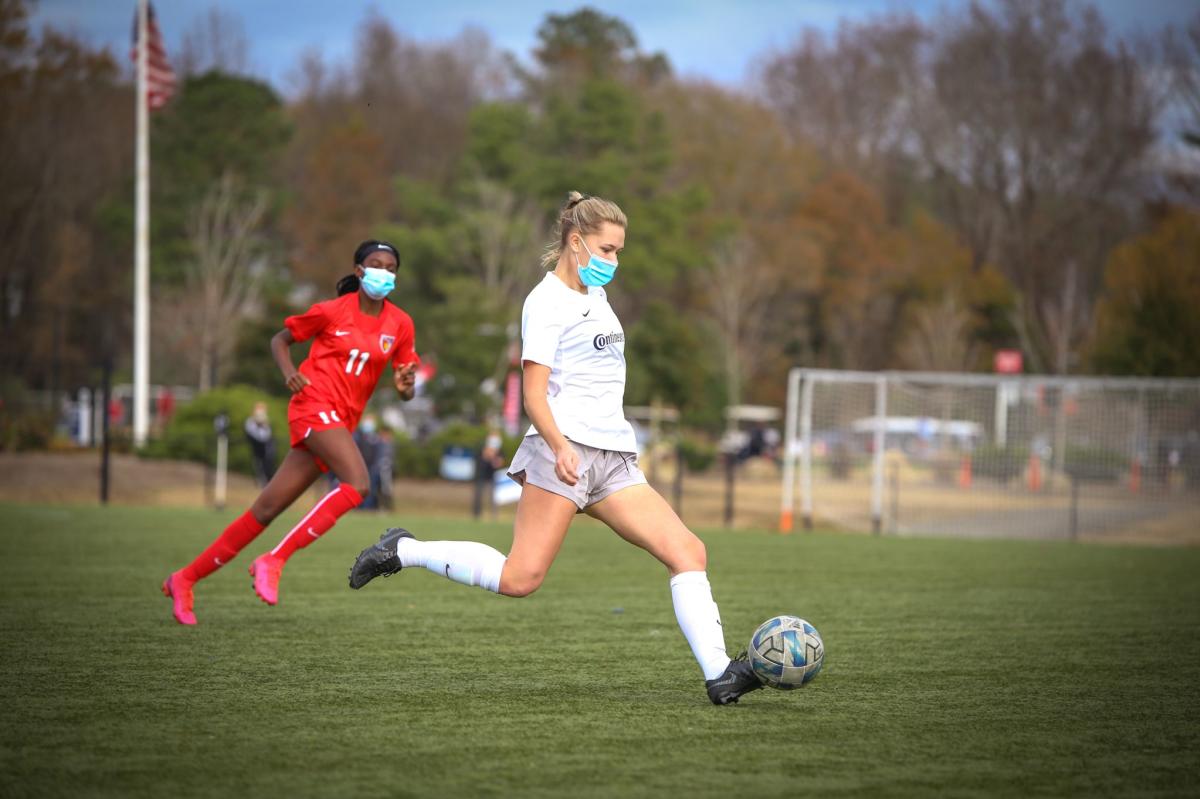 Recent tradeshows
GRSA staff attended virtual tradeshows this season, including TEAMS Conference & Expo Virtual, SportsNC Virtual Sales Mission and the EsportsTravel Virtual Summit. GRSA staff met with more than 75 event organizers to discuss future event opportunities for the Greater Raleigh area.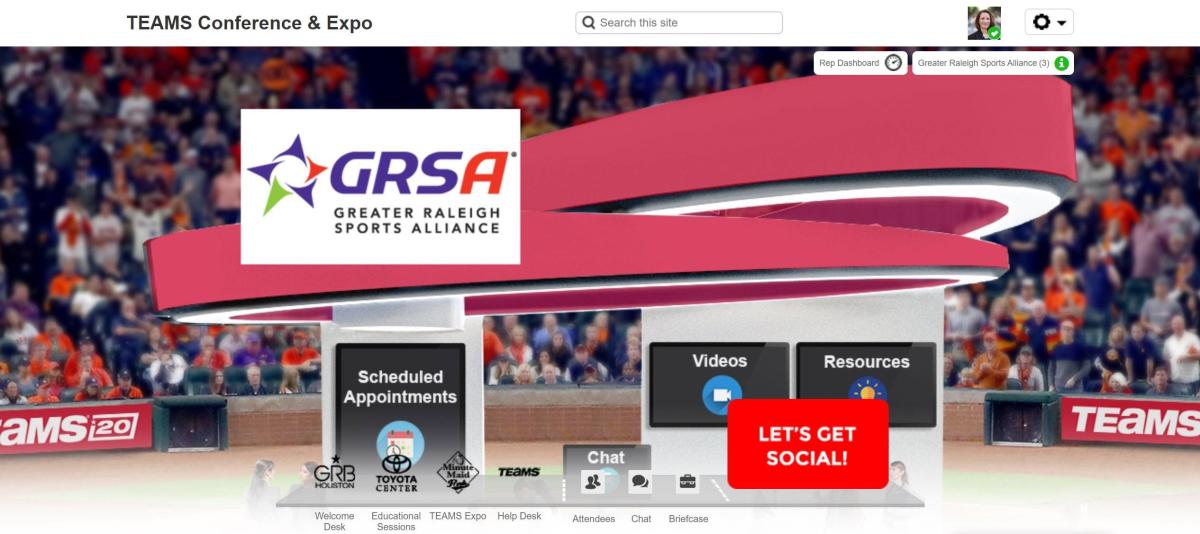 Greater Raleigh awarded 13 future NCAA championship events
March Madness will return to PNC Arena in 2025, and the Town of Cary was awarded 11 national championship events across four sports. Those were the highlights of the recent NCAA announcement on future championship host sites spanning academic years 2022-23 through 2025-26. Thirteen preliminary and championship events were awarded to Greater Raleigh, including Men's Basketball First and Second Rounds in 2025 at PNC Arena, and Cary will again be home to five NCAA College Cups (Men's and Women's) and the Baseball Division II World Series.
Read full press release, here.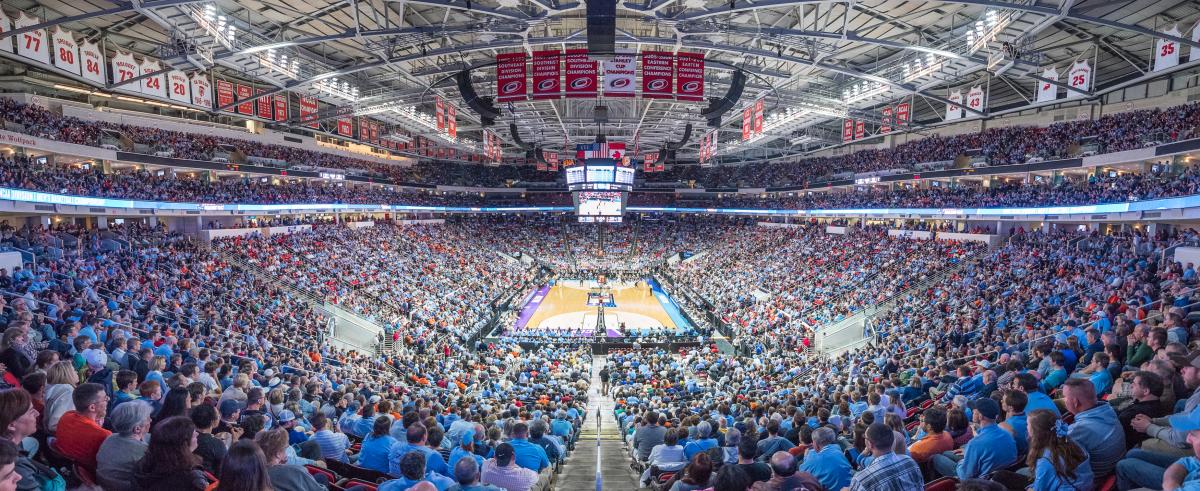 Venue spotlight: Walnut Creek Athletic Complex 
The Walnut Creek Athletic Complex, which has hosted regional and national softball tournaments, has been undergoing major renovations over the last year. The 105-acre facility has just completed nine newly renovated fields for softball and youth baseball. The project also includes newly improved ADA access, spectator bleacher shading, a food truck plaza and tower structure enhancements. Read more
To take a virtual tour of the complex, click here.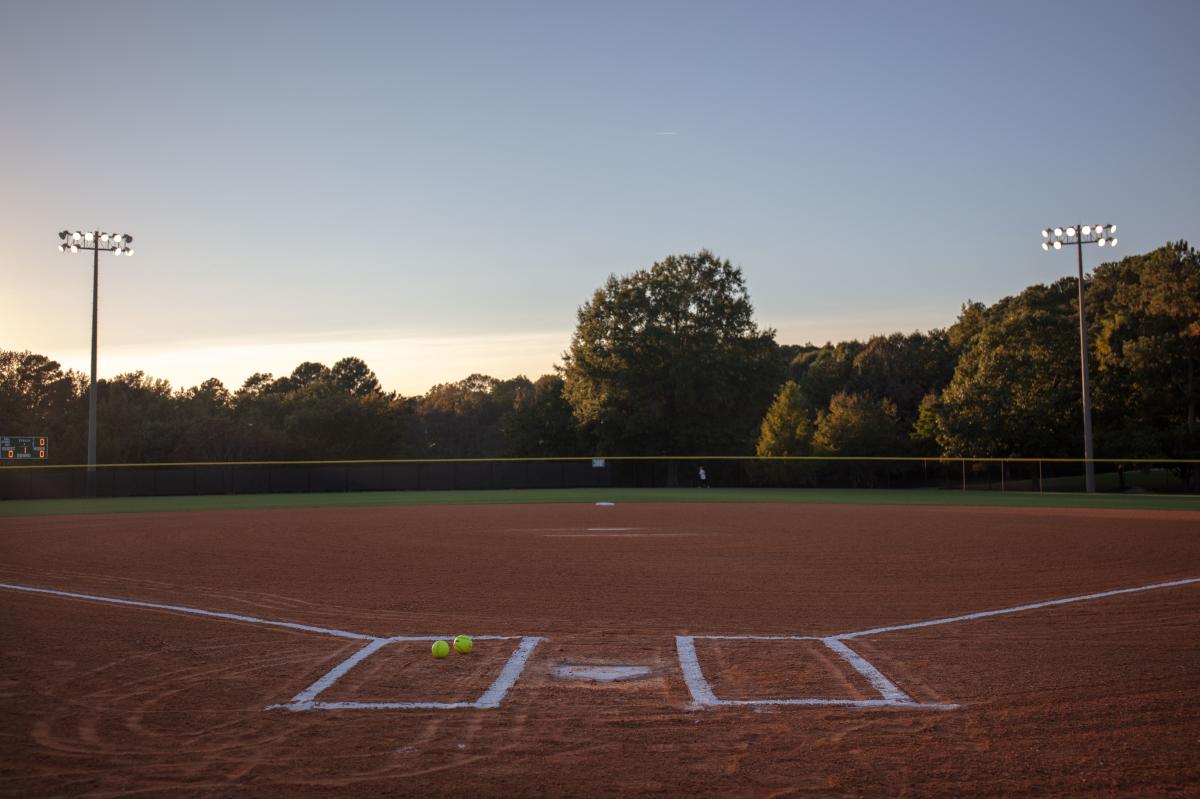 Major League Fishing 2021 Bass Pro Tour is returning to Greater Raleigh
Major League Fishing recently announced the 2021 MLF Bass Pro Tour schedule, which will showcase the best bass anglers in the world competing on many of the top fisheries in the U.S. The 2021 Bass Pro Tour season will run from March to Sept. and will feature seven regular-season tournaments. MLF will also host four MLF Cups, REDCREST and the MLF General Tire Heavy Hitters—an all-star event that highlights the 40 anglers from the Bass Pro Tour with the highest cumulative weight from their single largest bass in each of the five regular-season events held in 2020. 
Read full press release, here.

Congratulating Theresa Tyler after 30 years of service to GRSA and the Greater Raleigh Convention and Visitors Bureau (GRCVB)
It's hard to find employees these days who stay with the same organization for decades. Long gone are the days when staffers spent their entire careers in the same job and retired in their sixties with the customary gold watch and a retirement party. But we have a rarity in our mix in that regard at GRCVB, plus she's rare in so many other ways. After 30 years at the Bureau, Theresa Tyler, CGSP®, will be retiring at the end of 2020. Read more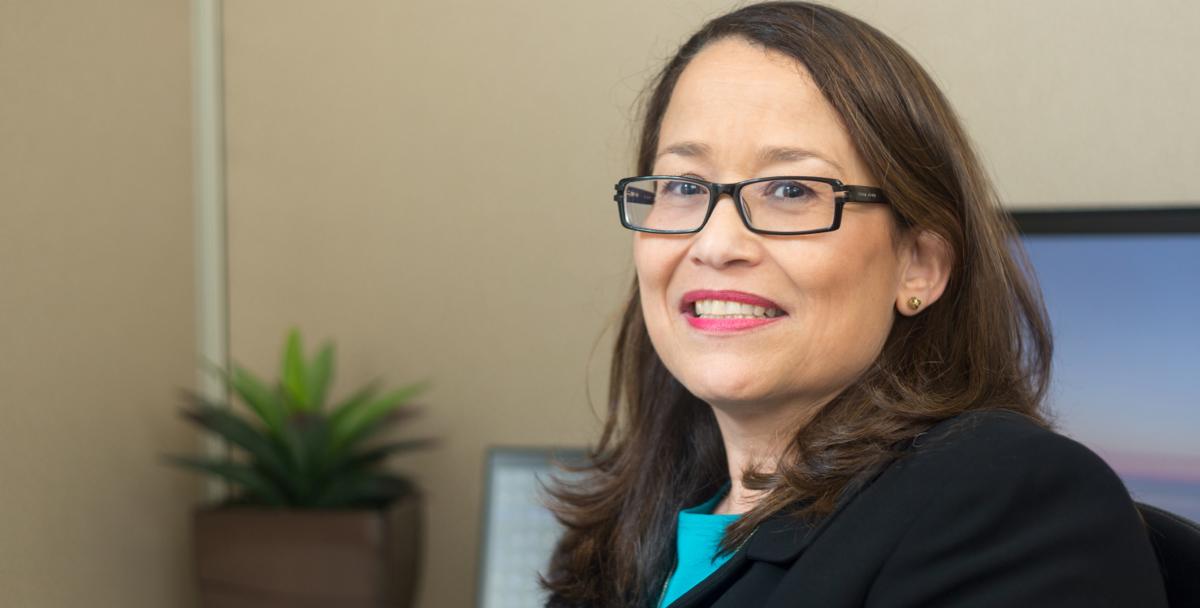 Photos: Header via Subnation; visitRaleigh.com Showcase Series via NCFC Youth; Walnut Creek Athletic Complex via City of Raleigh