Sports Watch: Spring 2019
Wednesday, May 15, 2019, 8am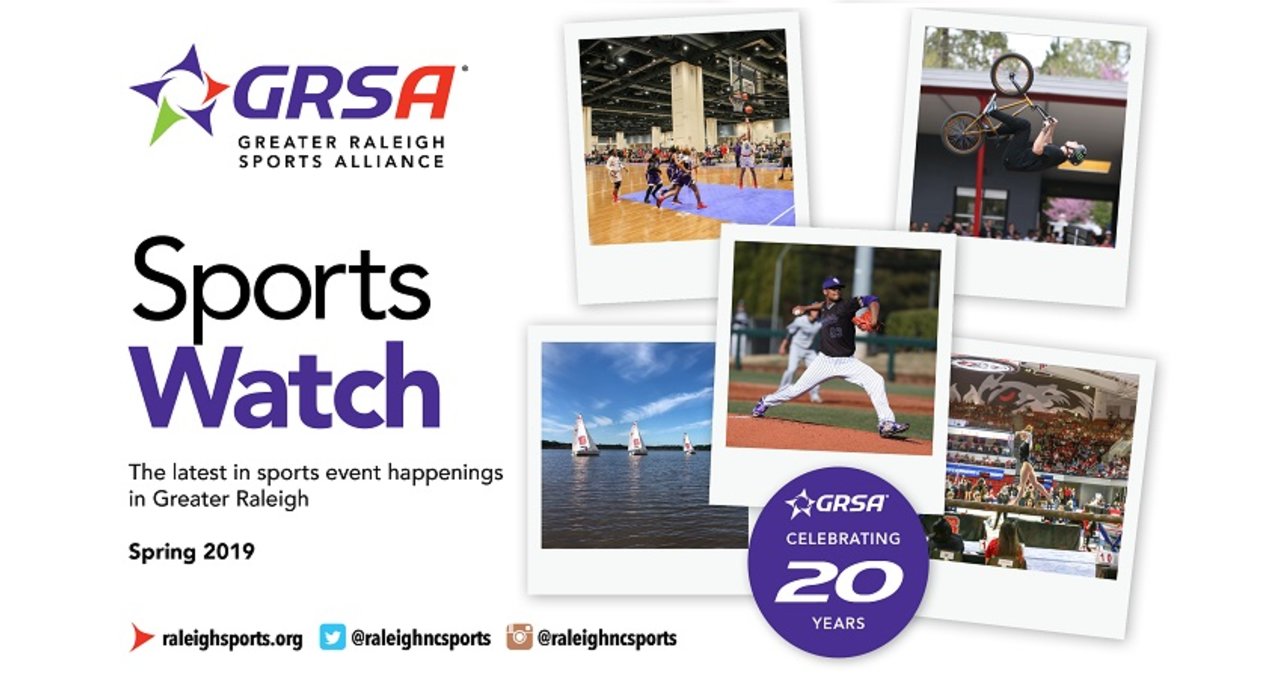 Major esports event chooses Raleigh
Raleigh, N.C., is officially entering the esports market with the 2019 Six Major Raleigh! Ubisoft announced the week-long event, showcasing Rainbow Six: Siege action at the Raleigh Convention Center, Aug. 12-18 of this year. Sixteen of the top Rainbow Six teams from around the world will contend for both the title of Major Champions and a total prize pool of $500,000. The Group Stage Phase (Aug. 12-14) is closed to the public but will be streamed online. The Finals (Aug. 16-18) will be open to the public with tickets available through Ticketmaster. Learn more about Six Major Raleigh!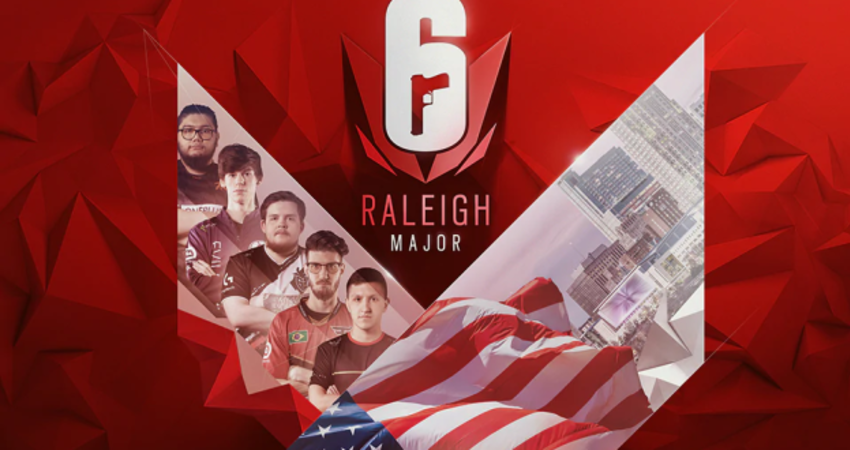 Batter up!
Congratulations to USA Baseball National High School Invitational (NHSI) Champion Orange Lutheran High School (Orange, Calif.) for making history in becoming the first team to win a third straight NHSI title in early April. A full slate of USA Baseball programming at the National Training Complex in Cary is on the way, with the Futures Invitational (10U and 11U) in late June, USA Baseball Cups (14U and 16U) in July and much more!
More homeruns in the coming months: National Club Baseball Association Division I World Series (May 24-30), NCAA Division II Baseball Championship (June 1-8) and USSSA Atlantic Coast World Series (July 10-14).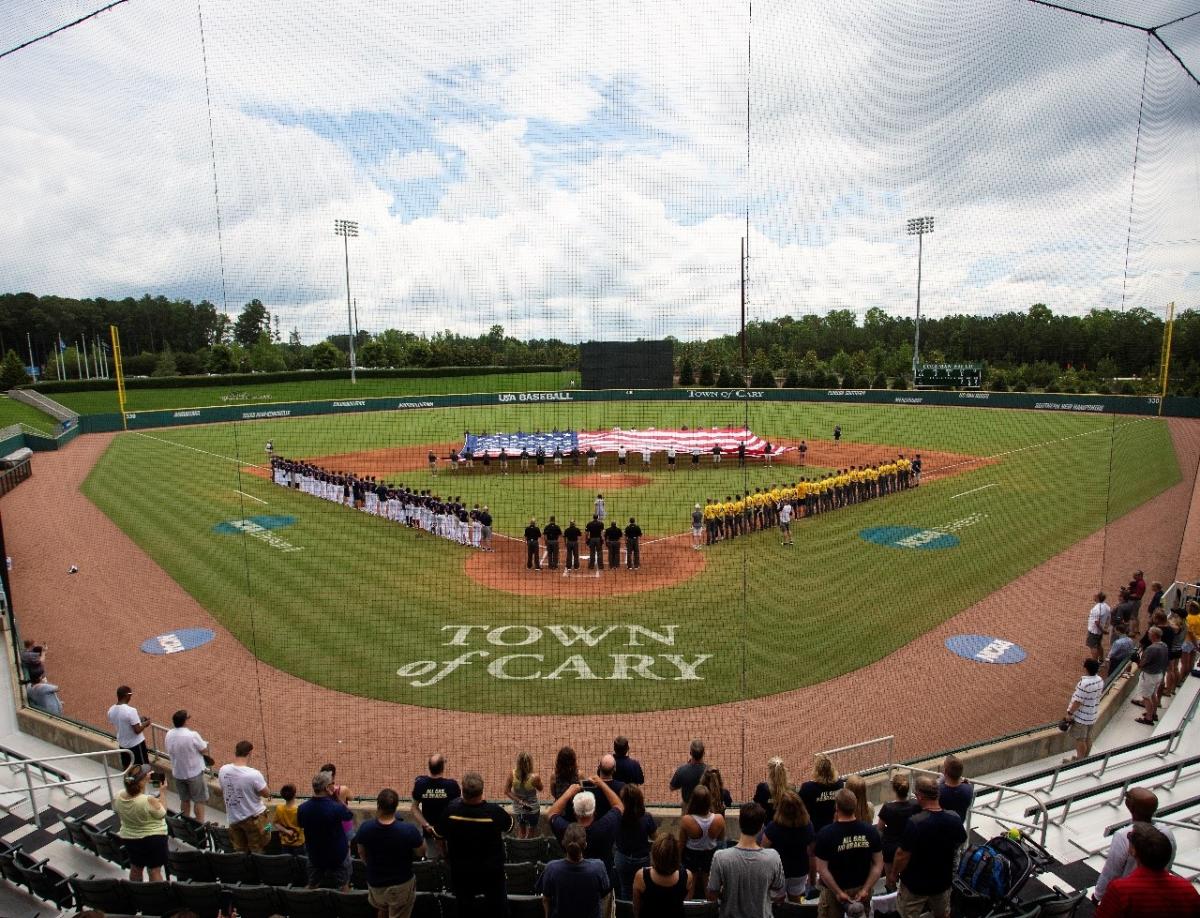 Two USA Wrestling national events are set for May 17-19 at James T. Valvano Arena at Reynolds Coliseum (North Carolina State University). The U.S. Senior Freestyle World Team Trials Challenge Tournament showcases top Olympic hopefuls in three Olympic disciplines and the United World Wrestling Junior Freestyle World Team Trials includes the nation's best wrestlers in the 17-20 age group. Learn more about this in the latest Greater Raleigh Sports Spotlight, here.
The 17th annual National Black Heritage Championship Swim Meet returns to Triangle Aquatic Center, May 25-26. The event attracts hundreds of swimmers from the around the U.S. for a fun-filled Memorial Day weekend. This is the 11th year in a row that the meet has been held in Cary.
N.C. High School Athletic Association spring sports will close out the 2018-19 academic year of state championships held in Greater Raleigh: Men's Individual Tennis (May 10-11), Men's & Women's Lacrosse (May 17-18), Women's Soccer (May 25), Baseball (May 31-June 1) and Softball (May 31-June 1).
More than 450 teams—made up of athletes in grades two through 12—will fill the Raleigh Convention Center for the United States Basketball Association (USBA) Boys and Girls National Championships for five days of competition. The tournament, scheduled for July 16-20, marks the first year of the event being held in Raleigh.  
The North Carolina Courage will host the 2019 Women's International Champions Cup (ICC), Aug. 15-18 at Sahlen's Stadium at WakeMed Soccer Park in Cary. The Courage look to defend the inaugural Women's ICC title against some of the best soccer clubs in the world: Club Atlético de Madrid Femenino, Manchester City and Olympique Lyonnais Féminin. Matches will be broadcast on ESPN.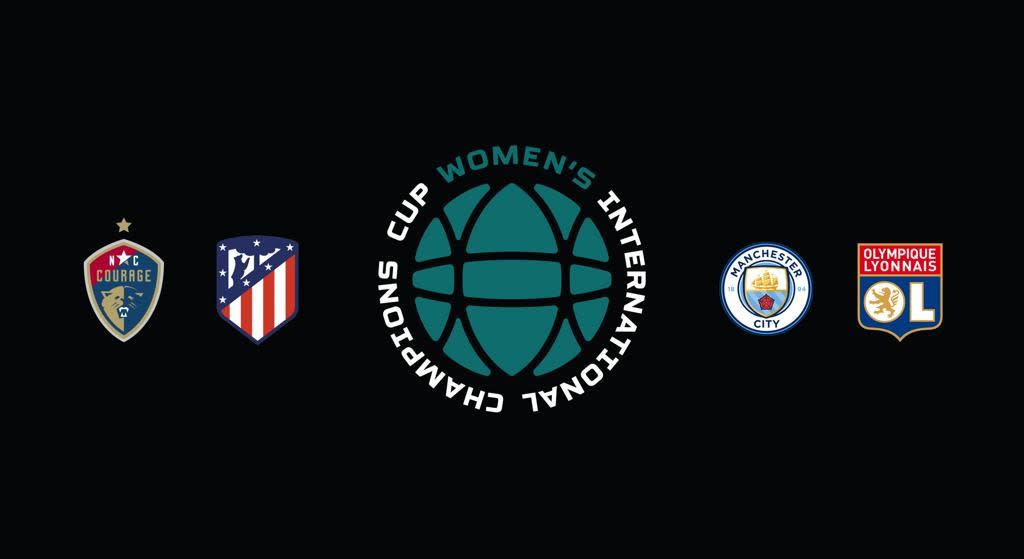 #SPORTSWATCH
Upcoming events in Greater Raleigh:
Senior Softball-USA Atlantic Coast Championships, May 14-19, Carolina Pines Park, Millbrook Exchange Park & Parrish Womble Park
Carolina Grand Slam BNQ – USAV National Junior Beach Volleyball, May 18-19, Southern Sand Volleyball Complex
REX Hospital Open, May 30-June 2, TPC Wakefield Plantation
U.S. Australian Football League Eastern Regional Championships, June 15, MAC Sports & Entertainment
USA Archery JOAD National Target Championships, June 10-14, WRAL Soccer Park
National Youth Cricket League Tournaments, June 26-28 (Women), June 29-July 2 (U12 and U16), July 4-7 (U10, U14, U18), Church Street Park plus additional sites
United Futsal East Regional, July 5-7, Raleigh Convention Center
N.C. USSSA Girls Fastpitch Eastern Nationals, July 20-21, Thomas Brooks Park and Middle Creek Park
USA Swimming Southern Zone Age Group Championships, July 30-Aug. 3, Triangle Aquatic Center
Sir Walter Miler, Aug. 2, Meredith College
N.C. Soccer Coaches Association Kick-Off Classic, Aug. 23-24, WakeMed Soccer Park
View our full calendar, here!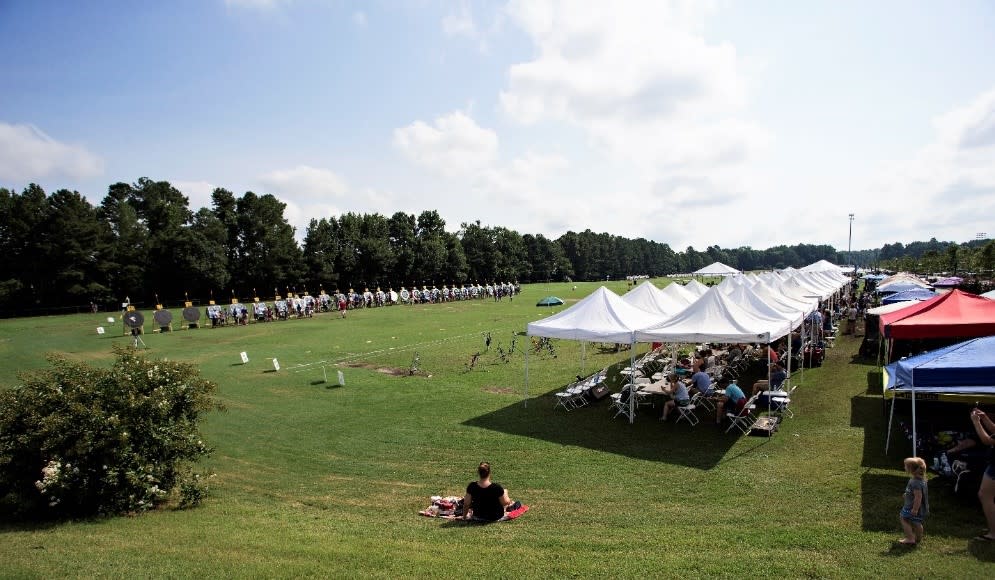 Odds and ends
The second stop of the NCBMX Series was a great success at SK8-Cary, bringing out some of the best BMX athletes in the world to participate to earn points toward their qualification for the 2020 Olympics in Tokyo. Elite athletes were also joined by expert open and novice participants for a day full of action.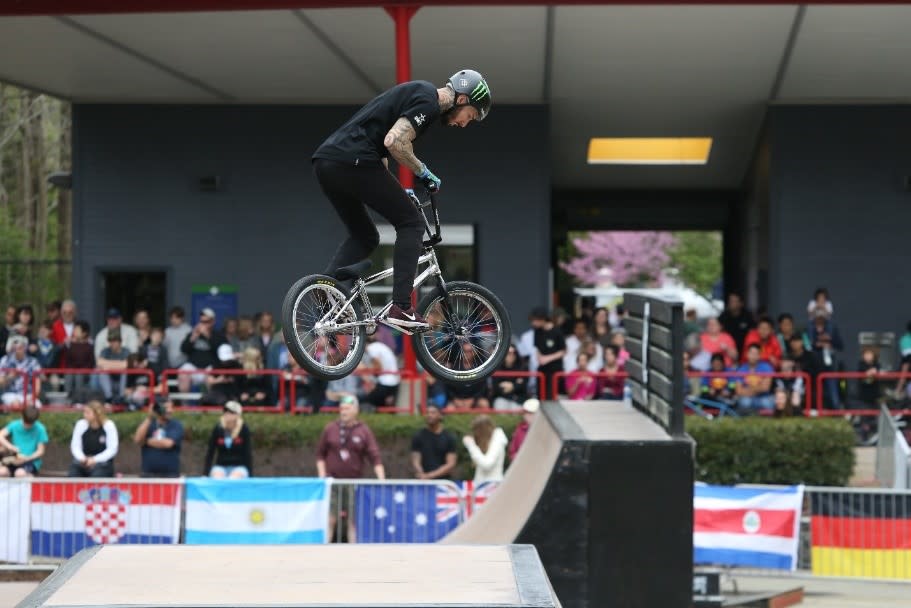 The Carolina Mudcats, affiliate of the Milwaukee Brewers, were featured on ESPN's "Sportscenter" for its re-branding (for four nights only) as the Carolina Micro Brews. To view the clip, click here.
Congratulations to Wake Forest University Men's Tennis Team and University of North Carolina Women's Tennis Team for capturing the 2019 ACC Tennis titles. Inclement weather on one day of the tournament allowed for the first-ever college tennis match to be played on Cary Tennis Park's covered courts.
And GRSA staff just returned from NASC Symposium, May 6-9, in Knoxville, Tenn.
#GRSA20
GRSA continues to relive some of the top sports moments in celebration of 20 years of sports event marketing in Greater Raleigh. Don't forget to follow along on social media using #GRSA20. In case you missed it, check out our Greater Raleigh Sports Spotlight: GRSA Turns 20, Marks Memorable Milestone.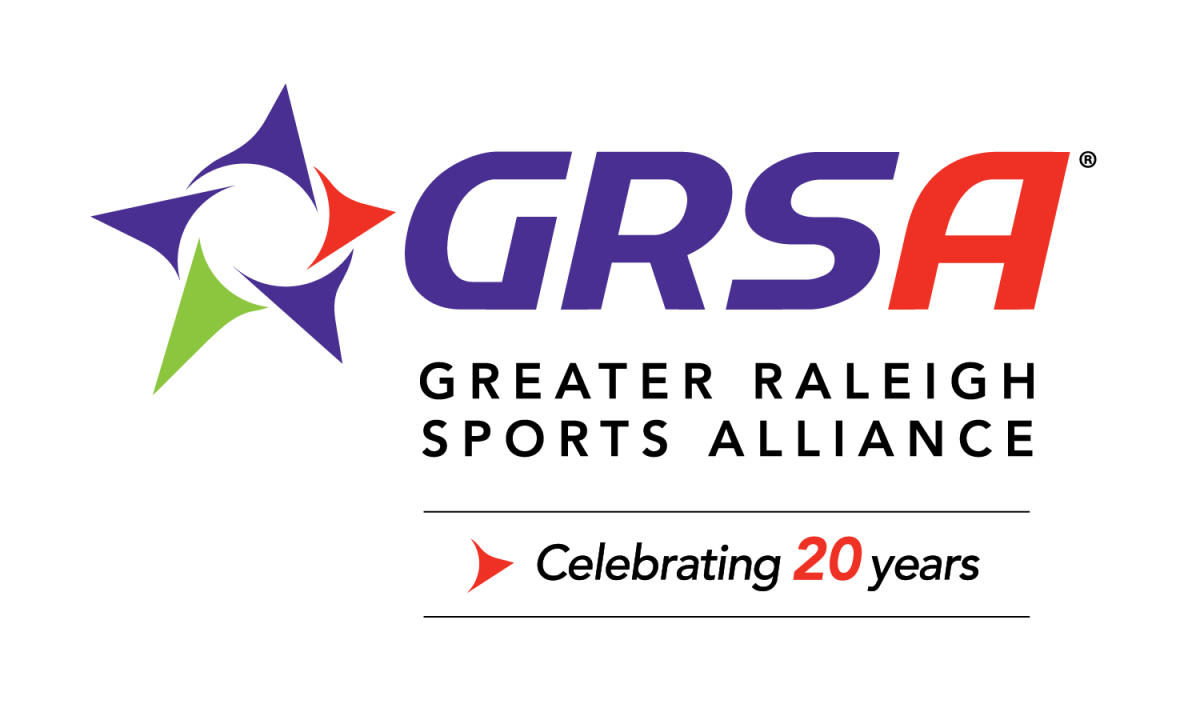 Photos by Alyson Boyer Rode