Treat Yourself to a Boutique Stay in Raleigh, N.C.
Monday, November 16, 2020, 10am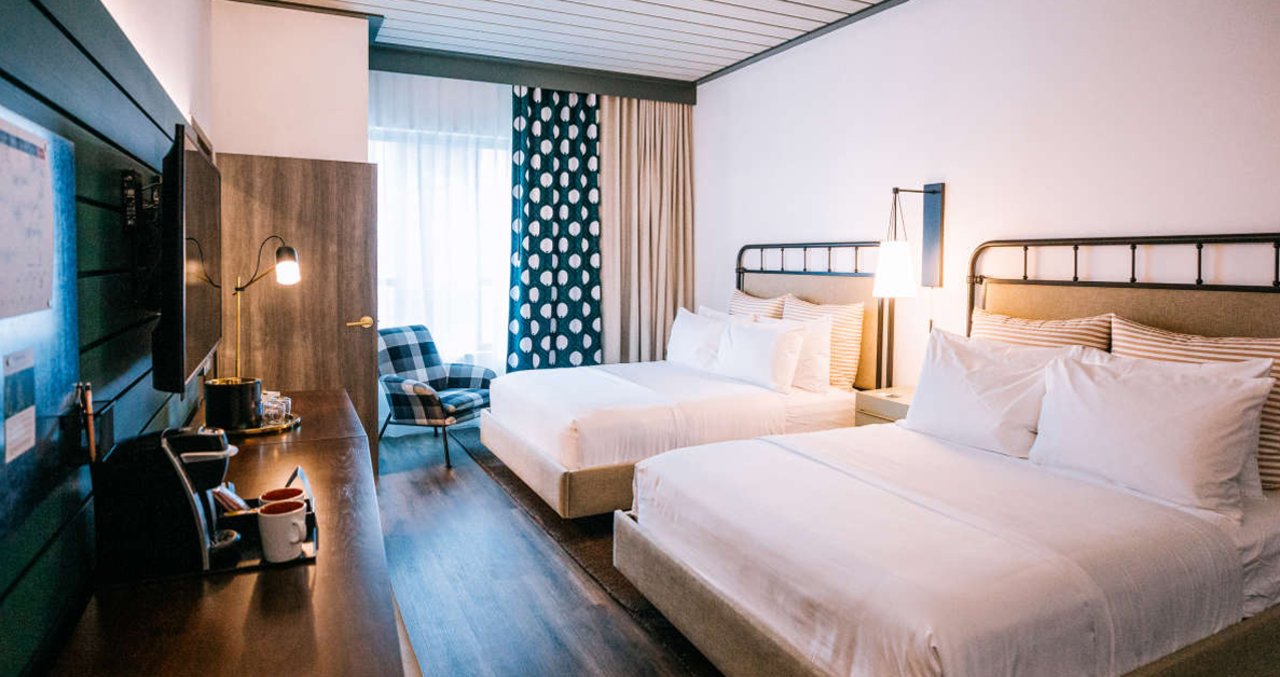 Raleigh, N.C. (Nov. 16, 2020) – Raleigh, N.C. is where historic neighborhoods, world-class museums, Southern diners, outdoor green spaces, performing arts venues, local shops, breweries and underground cocktail spots all work together to create one incredible cultural hotspot. Add a boutique or independent hotel to your stay for a perfect visit to the capital city!
Note: We ask that you please explore responsibly—wear a mask when not seated at your table, wash your hands, wait six feet apart from others and don't forget kindness. If you're traveling to Raleigh, N.C., you may want to check out this list of Count On Me NC-certified hotels. Count On Me NC is a public health initiative that specifically trains hospitality businesses to help keep both guests and staff safe from COVID-19. The program also asks guests to pledge that they'll do their part to follow safety guidelines as well.
Attractions, museums and historic sites are now also open with enhanced safety guidelines in place, and the great outdoors are still great—you're invited to hike and bike miles and miles of greenways, hit the water to create your own paddling adventure, step off the beaten path to discover the stand-still beauty of nature and a whole lot in between.


Now Open
The Longleaf Hotel
Vintage motor lodge charm meets contemporary comfort at this refreshingly unique and completely modernized, mid-century gem. Renovated from the ground up, The Longleaf Hotel—opened in early 2020—manages to hold on to the character of the 1960s-era motor lodge it once was. Step inside this boutique hotel and you'll discover crafted bespoke room details from local artists like retro light fixtures, custom photography and wallpaper inspired by the hotel's namesake, the longleaf pine. Be sure to make yourself comfortable at the Longleaf Lounge—a relaxed, unpretentious hangout for both visitors and locals alike. As you indulge in evening drinks with the lounge's selection of wines, classic cocktails and local beers, you'll be surrounded by retro décor while enjoying Southern hospitality that would make anyone feel special (bonus: the private back patio includes a fire pit for those chilly evenings).
Note: Conveniently located at the northern gateway to downtown Raleigh, the Longleaf is an easy jaunt to, well, just about everything (downtown Raleigh's museums, the N.C. State Capitol building, Glenwood South district and more). Make a reservation at Mulino Italian Kitchen & Bar for some of the area's best food, yes, but also for perhaps the most unique outdoor dining setting.
Origin Raleigh (room pictured in header)
If you're looking for a fun retreat at the City of Oaks' newest hotel, look no further than Origin Raleigh, a boutique brand that has just four hotels located in the U.S. This incredibly stylish and modern full-service property not only provides top-notch amenities and a must-try plant-forward restaurant called Good Day Good Night, but also goes the extra mile to give guests a true taste of the area. One of the many things that makes the Origin unique is their savvy "Do List"—a handcrafted, battle-tested and inspired guide of things to do, places to eat and stuff to see. Every guest receives one upon check-in. This pet-friendly, 126-room, seven-story hotel with locally inspired décor is the perfect spot for a fantastic fall getaway for you, your friends or your family. Its unique amenities include in-room yoga kits and kids camping (sleeping bags and a starry night light) upon request.
Note: With a prime location in downtown Raleigh's Warehouse District and Glenwood South, countless amazing experiences await you as soon as you step outside the hotel doors.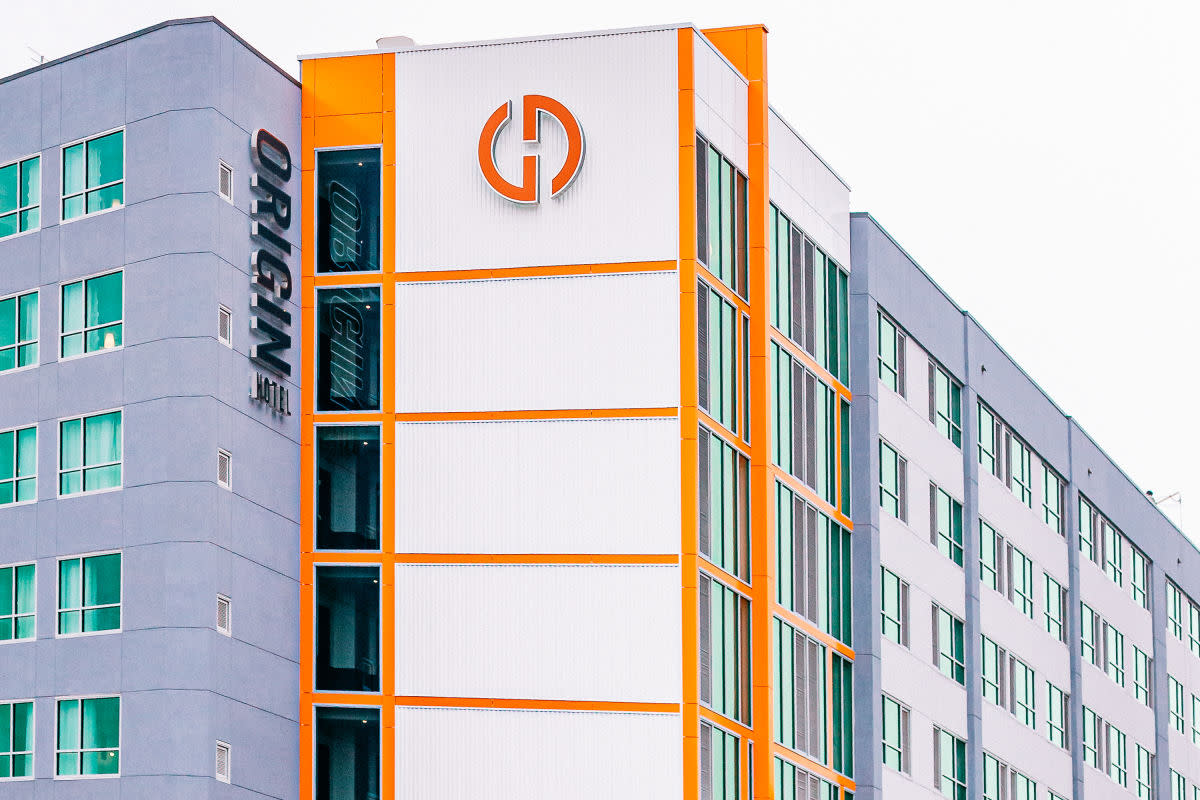 Recently Renovated
The Umstead Hotel and Spa
Tucked away among Cary's natural beauty and spacious woodlands is an oasis beckoning you for a weekend of ultimate relaxation. Recognized by Forbes Travel Guide and AAA as a Five-Star and Five-Diamond property, respectively, The Umstead Hotel and Spa is not only N.C.'s most highly-rated hotel, but has also received world-wide recognition, earning a ranking as the No. 3 Best Hotel in the U.S. and the No. 40 Best Hotel in the World. From the moment you step into one of the exquisite guest rooms or onto the stunning lakeside terrace, you'll understand the accolades. The incredible spa includes everything from body treatments and massages to manicures, pedicures and facial treatments. The spa also boasts a sauna, steam room, whirlpool, outdoor pool and meditation courtyard.
Note: In November 2019, the hotel began a $14 million total renovation of its rooms and corridors, which is now complete. Bar and lounge renovations began in August 2020, and Herons' restaurant—one of only 62 Forbes Five-Star restaurants in the country (and led by executive chef and James Beard Award semifinalist Steven Devereaux Greene)—renovations started in September. Both Herons and the bar and lounge renovations will be completed later this year.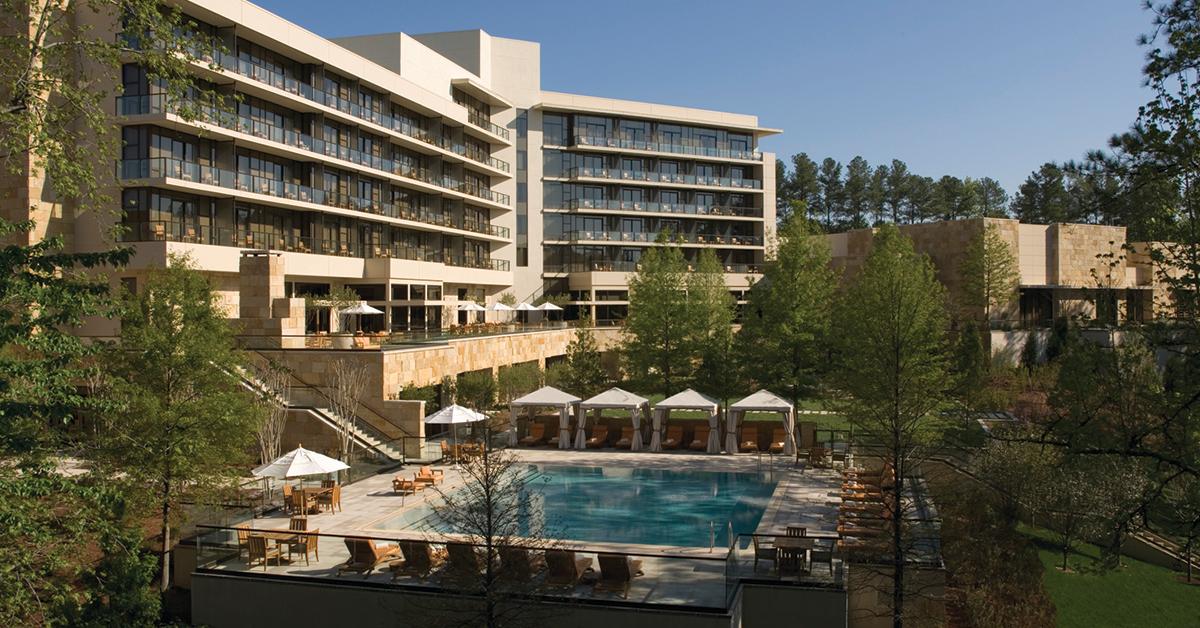 Coming Soon
The Gables Lodge
Raleigh native, singer/songwriter and Grammy-nominated musician Tift Merritt along with Durham hotelier Daniel Robinson purchased the old Gables Motor Lodge in Raleigh's historic Mordecai neighborhood and are currently renovating and restoring it to its original use as a hotel. The existing buildings that date back to 1925 will be saved, with changes to the existing garage—which will become a small bar—and new additions to either side for 19 rooms total. The existing pavement surrounding the structure will be replaced with a native Piedmont garden as well. Renovations are currently underway, but an opening timeframe has not been set yet.
Heights House Hotel (formerly Montfort Hall)
Created from an 1858 Italianate-style historic mansion in the Boylan Heights neighborhood, this majestic property and stunning architectural features have been lovingly restored—from 15-foot ceilings and original hardwoods to ten fireplaces and grand common spaces. As the newest small luxury hotel in North Carolina, Heights House will include nine ensuite guest rooms and event space for up to 120. This National and Raleigh Historic Landmark is one of the few remaining pre-civil war houses in the area. Opening May 2021.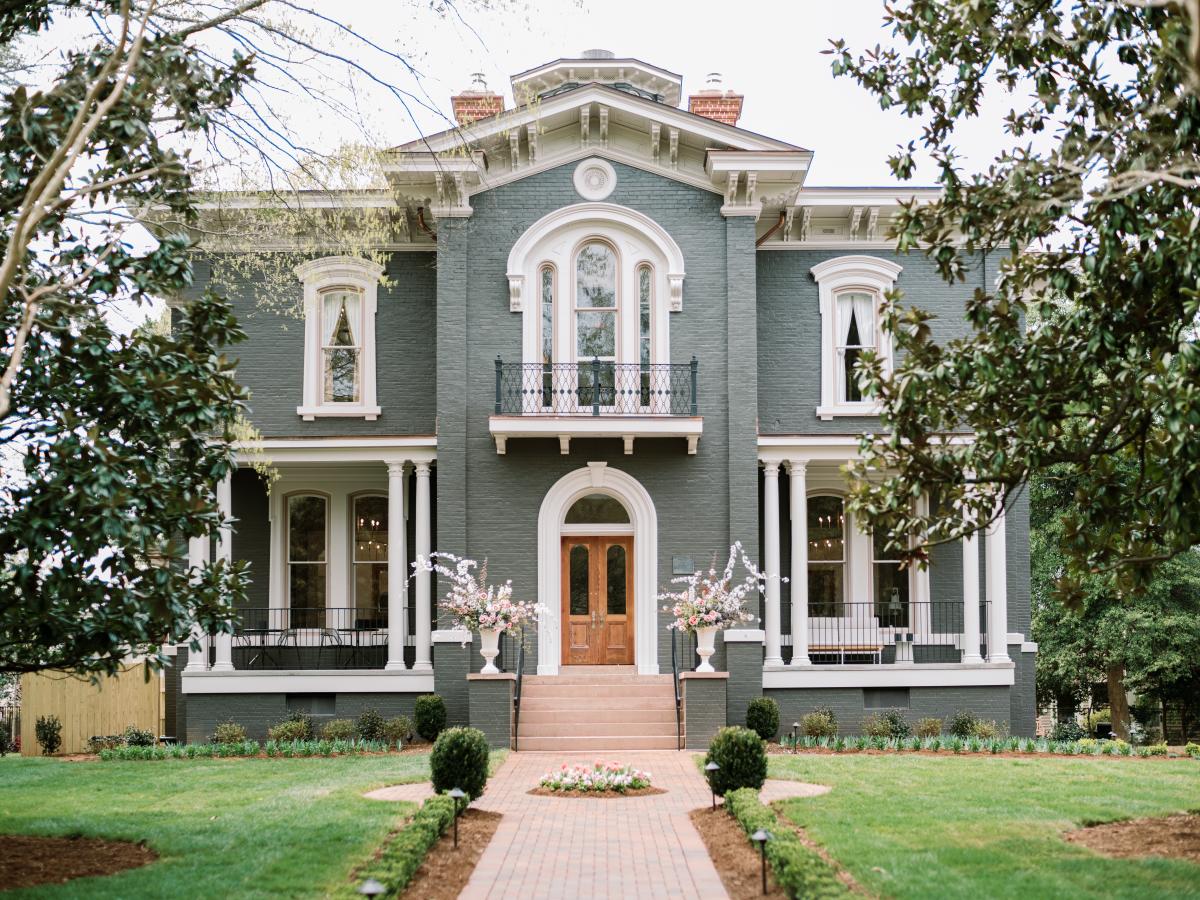 The Willard
A 147-room AC Hotel by Marriott is being built in the Glenwood South district of downtown Raleigh. The upper moderate tier lifestyle hotel brand targets the design conscious, younger travelers looking for a cosmopolitan hotel stay in a great city location. With stylish, urban hotels the brand appeals to both the business and leisure traveler who seeks to experience the culture of the city. The project is under construction and expected to open in late 2021.
Other Boutique and Independent Properties
AC Hotel by Marriott Raleigh North Hills
Opened in 2017 in the heart of North Hills in Midtown Raleigh, the AC Hotel by Marriott Raleigh North Hills invites you to a weekend of pampering and new experiences. Known for its fantastic hotel dining options, AC gives you, quite literally, a taste of Raleigh without ever having to leave the building. For breakfast, the AC kitchen serves up European-inspired morning meals, including freshly baked croissants, assorted cheeses and artisan cured meats. Though you'll want to stuff yourself silly in the a.m., save room for the exceptional hand-crafted cocktails and tapas at the hotel's rooftop lounge, Level7, which features panoramic views of the bustling restaurants below.
Note: If you want to venture just a few steps outside into the hip North Hills neighborhood, countless activities, restaurants and experiences are at your disposal. Pamper yourself at a spa or splurge on the bowling alleys, cinemas and shopping within striking distance of your luxurious hotel room.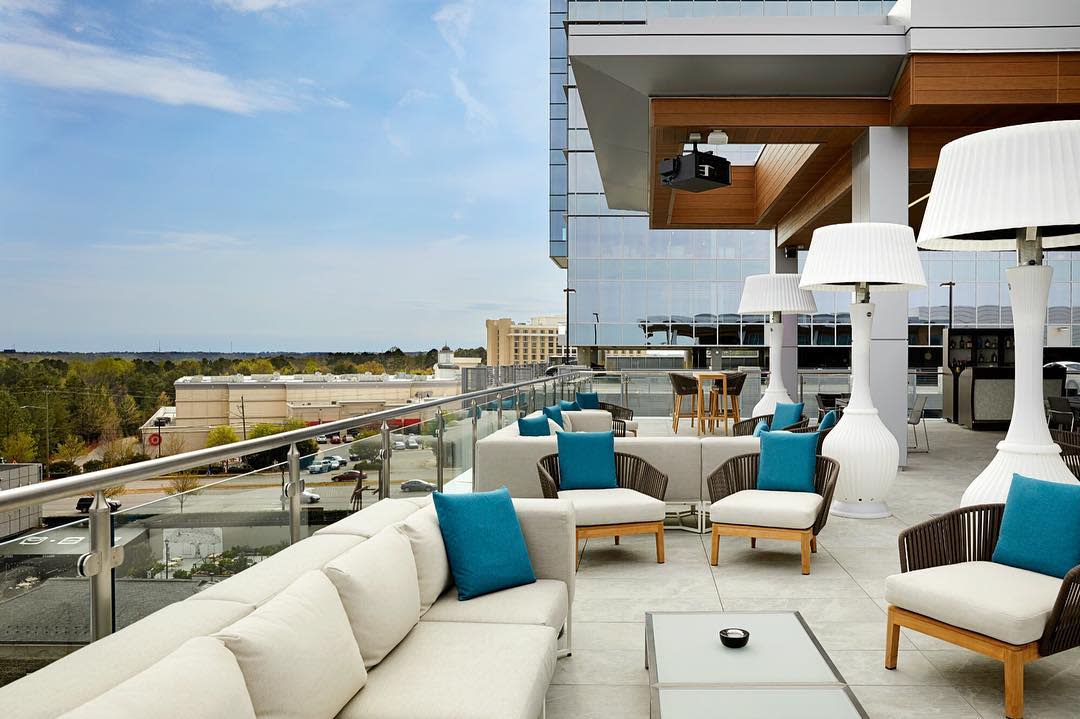 Guest House Raleigh
For a one-of-a-kind retreat experience, devote a weekend to Raleigh's first independent boutique hotel, Guest House Raleigh, located in downtown Raleigh. Husband-and-wife team Matt and Nicole saved the 1880s historic Gorham House from demolition, relocated it to its new location in 2017 and opened the home as an eight-room hotel in late 2018. A much smaller, more intimate space than your typical hotel, Guest House truly makes you feel like you're at home—a home with a backyard courtyard, skyline views, a historic parlor and elegant rooms, that is. Guests are greeted by a tasteful mix of historic charm and modern comfort. The bedrooms—calm, soft and flooded with daylight—are intentionally designed. Comfy common spaces include the historic parlor and study and a spacious kitchen that opens into a special backyard courtyard with skyline views.
Note: Another perk of this delightful space is it's easily within striking distance of award-winning restaurants (including a new food hall, Transfer Co. Food Hall) and relaxing outdoor spaces (you'll find weekly yoga classes and the summer Moore Square Farmer's Market at the beautifully renovated Moore Square).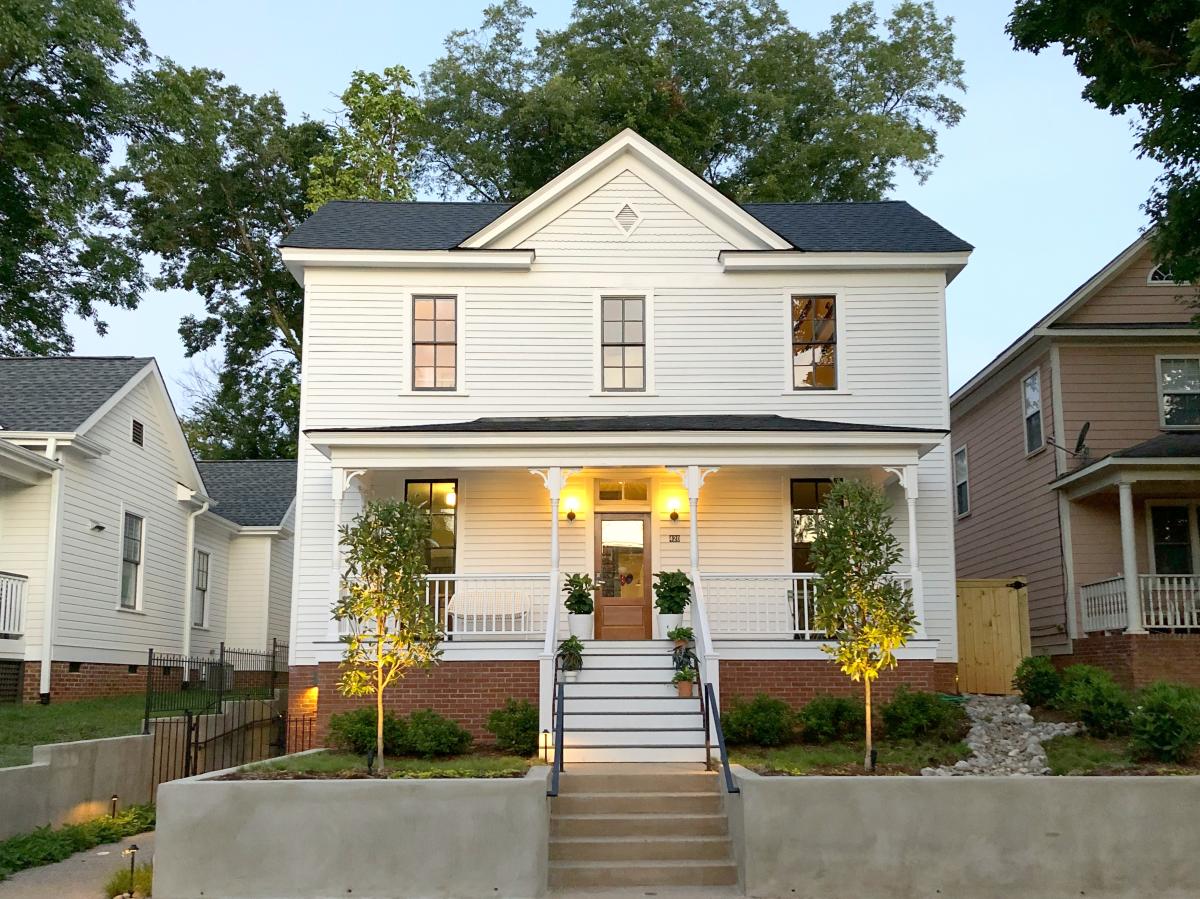 The Mayton
Opened in 2016 in downtown Cary, The Mayton is a 44-room, Georgian-style boutique inn just steps from Cary's Downtown Park. Feast on refined Southern comfort food on the terrace, in the study or at the hotel's elegant dining room with cuisine from the on-site restaurant Verandah. If you're looking to retreat with a group of friends, reserve The Trinity Suite, which can accommodate up to 10 guests and is the largest, most spacious suite at the Inn—approximately 2,500 square feet.
Note: Get out and explore the area, stroll a mere half-mile to Bond Brothers Beer Company (an award-winning brewery with an awesome, dog-friendly outdoor space) for the finest sours and ales around.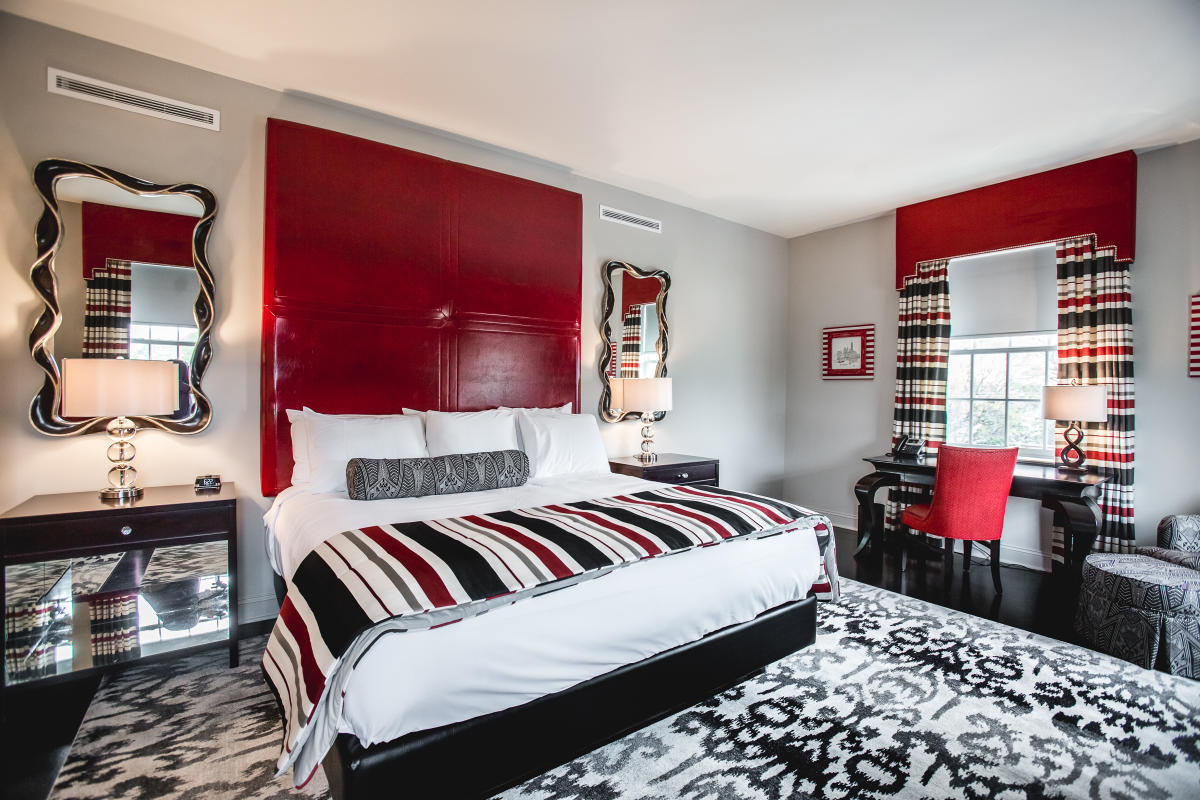 The StateView Hotel
Overlooking picturesque Lake Raleigh on North Carolina State University's beautiful Centennial Campus, this property serves as a modern, innovative retreat experience. The StateView offers plenty of experiences inside and outside of its walls. For starters, the advanced amenities and tasteful décor of this tech-savvy and fascinating hotel are worth admiring any time during your stay. You'll find the attention to detail and innovation truly remarkable. Then, there's Flask & Beaker—the hotel's creative, upscale restaurant and a hopping spot to take in beautiful views of Lake Raleigh and dig in to a locally-curated menu.
Note: Take a stroll through NC State's Centennial Campus—you'll find the incredible James B. Hunt Jr. Library (named 14th-most beautiful library in the world) and Lonnie Poole Golf Course (a challenging, NCAA championship-level layout) just outside the front doors of the hotel.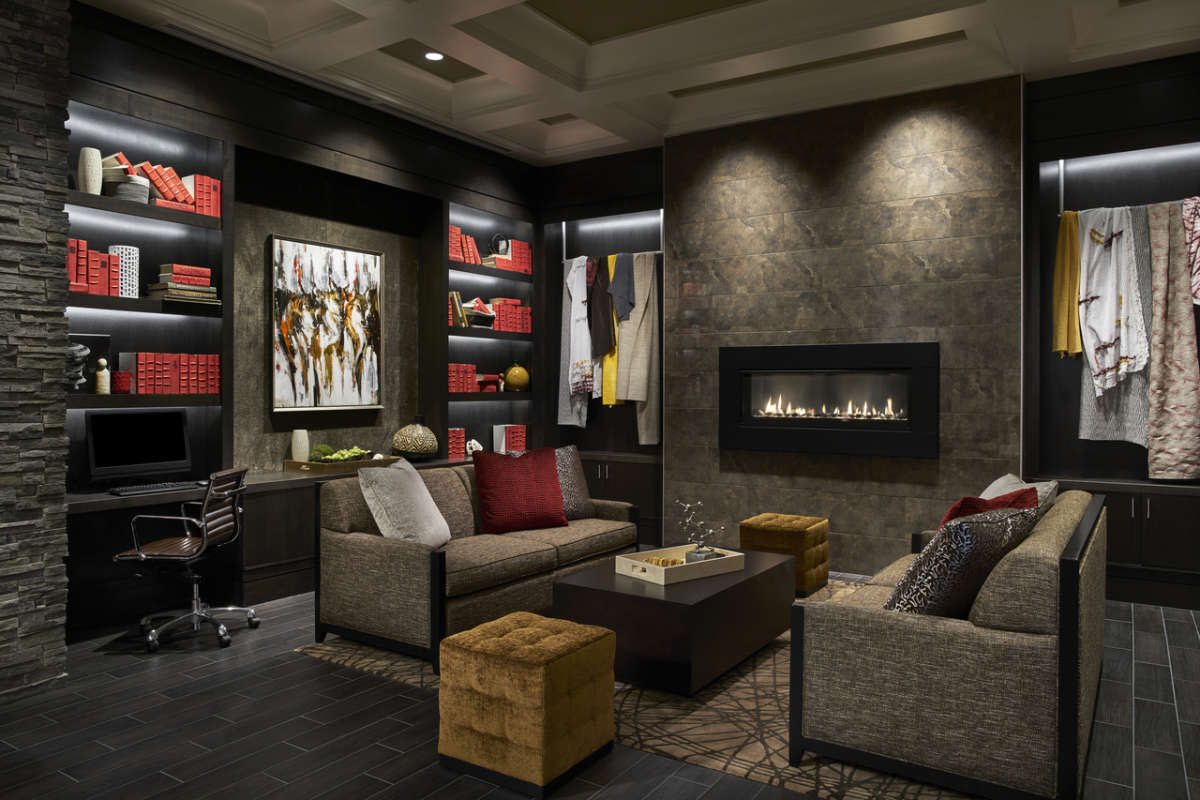 About the Greater Raleigh Convention and Visitors Bureau (Visit Raleigh):
As the official destination marketing organization for Wake County, the Greater Raleigh Convention and Visitors Bureau (Visit Raleigh), is responsible for promoting Wake County as an attractive travel destination and enhancing its public image as a dynamic place to live and work. Through the impact of travel, the organization strengthens the economic position of and provide opportunity for people throughout Wake County. Raleigh, N.C./Wake County welcomes nearly 18 million visitors annually whose spending tops $2.9 billion. The visitor economy supports more than 28,000 local jobs in Wake County and generates $284 million in state and local tax revenues, saving each Wake County household $727 in taxes annually. visitRaleigh.com
Media Contact:
Jessica Holt, PR Manager
jholt@visitRaleigh.com
919.645.2654
# # #