Attractions, Museums and Historic Sites Now Open in Raleigh, N.C.
Tuesday, September 15, 2020, 4pm by visitRaleigh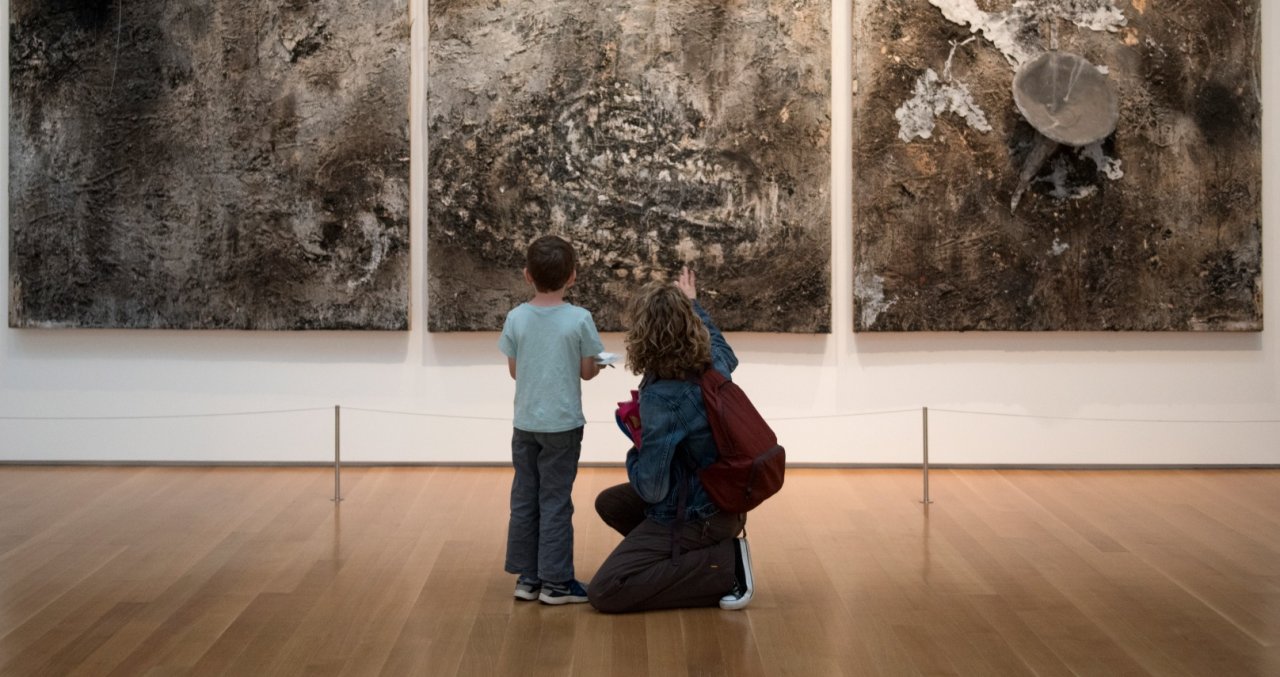 While museums, indoor attractions, playgrounds and historic sites have been largely closed across the country since March, some good news has arrived in Raleigh, N.C. 
Beginning in early Sept., these venues and attractions have been allowed to open with a limited capacity, welcoming back visitors with enhanced safety and health practices and giving families, couples and travelers some much needed additional ways and reasons to keep active. 
Below you'll find more than 20 new ways to explore at museums, adventure parks, farmers markets and many places beyond. We'll add to this list as we're notified of new openings, so check back again soon! 
 
---

Raleigh, N.C.'s welcome mat is always out for you.
See more safe dining and things to do, plus local travel safety info, here.
---

Note: We ask that you travel confidently, and please explore responsibly—wear a mask, wash your hands, wait six feet apart from others and leave no trace in outdoor spaces. If you're traveling to Raleigh, N.C., you may want to check out this list of Count On Me NC-certified hotels and restaurants. Count On Me NC is a public health initiative that specifically trains hospitality businesses to help keep both guests and staff safe from COVID-19. The program also asks guests to pledge that they'll do their part to follow safety guidelines as well. 
One of the premier visual arts museums of the South—and one of the most cherished indoor and outdoor spaces in Raleigh—has started to welcome back visitors.
To access the galleries at the North Carolina Museum of Art, visitors must reserve a free, timed ticket in order to limit total capacity inside. Tickets can be reserved here and will also be available at both museum buildings. In addition to exploring the museum's free galleries, four special exhibitions will opened to the public on Sept. 9 (running through Jan. 3., 2021). One paid ticket gets visitors access to N.C. painters, the beauty of Senegalese jewelry and site-specific installations by New York artist Leonardo Drew.
The 164-acre museum park continues to welcome visitors from dawn to dusk each day, with nearly 100,000 monthly visitors enjoying a blooming sunflower field, spacious areas for socially-distanced meet-ups and art pieces by local, national and international artists this spring and summer.
The state's most visited museum—drawing nearly one million visitors to downtown Raleigh each year—is one that teaches visitors about the natural world. Reopening Tues., Sept. 22, the free-to-visit North Carolina Museum of Natural Sciences offers more than 25 permanent exhibitions, including looks at N.C.'s Mountain, Piedmont and Coastal Plain region habitats and wildlife along with discoveries found in the sea and underground.
Free, timed-entry tickets will be required as the museum will be opening at a limited capacity to start. Guests should reserve their tickets in advance online. 
The Daily Planet Cafe—an on-site restaurant at the museum—will also reopen on Sept. 22, with special efforts in place to protect the health and safety of patrons. Indoor and outdoor patio seating will be set up with social distancing in place, and the café is also offering online ordering with curbside pickup.
An affiliate of the Smithsonian Institution, the North Carolina Museum of History—reopened Sept. 10—features more than 14,000 years of Old North State history, from the state's earliest inhabitants through the 20th century. The museum also houses the North Carolina Sports Hall of Fame. Permanent museum collections, special exhibits and the Sports Hall of Fame are all open.
Adjusted hours of operation will be as follows: Tues.-Sat., 9am-11am, for immune-compromised and senior citizens, and 11am-5pm for the general public; Sun., noon-5pm, for the general public. Entry to the museum and all exhibits is free.
Exhibits on display currently include Toy Boom! Toys from the 1950s & '60s, featuring vintage playthings in abundance—from Easy-Bake Oven to Rock 'Em Sock 'Em Robots; "You Have to Start a Thing," exploring how Tar Heel women and men fought for—and against—woman suffrage in the decades leading up to 1920; and The Story of North Carolina, the largest exhibit ever produced at the museum which traces life in N.C. over the last 14,000 years.
At this innovative and wildly-popular children's museum in downtown Raleigh, kids are encouraged to use their marbles—hence the name! 
Marbles Kids Museum will open with a members-only weekend, Sept. 11-13, and then to the general public on Wed., Sept. 16.
Catering to ages 10 and under, Marbles delivers purposeful play in a big way, allowing children to imagine, discover and learn in dozens of interactive exhibits (kids can go on a jungle safari, get behind a camera and be a reporter, dress up as a forest creature or board a pirate ship, plus a lot more!). The museum will be fully open, but some exhibits may temporarily close throughout the day for cleaning and sanitization. 
Timed entry tickets must be reserved prior to admission, with Marbles expecting to allow approximately 30% of their visitor capacity at any given time. General admission for non-members is $9.
Get lost in a sea of corn as you take on Ken's Korny Corn Maze, a fall tradition for more than 20 years in the town of Garner. Navigating the nearly 2.5-miles of twists and turns through the six-foot-tall corn stalks typically takes between 60 and 75 minutes to complete. Other activities—mini-golf, rubber duck races, a wooden pirate ship, concessions and more—are also on site, as well as a produce center for all your seasonal fresh food needs. 
The season at Ken's begins Fri., Sept. 25. Open days and hours for 2020 are Fri., 4pm-9pm; Sat., 10am-9pm; and Sun., noon-8pm. 
At Rush Hour Karting, your entire crew can enjoy the fast track to a seriously good time. Located in Garner, Rush Hour offers indoor, high-speed karting on a 1/3-mile track. Visitors can hop behind the wheel of European-designed karts which boast max speeds up to 40 mph. Race around hairpin curves, high-speed straights and winding turns to claim your place in the winner's circle. For post-competition indulgences, a restaurant with 20 beers on tap awaits!
Fun for the whole family, two treetop adventure courses are welcoming back customers.
At Go Ape Treetop Adventure, ages 10 and up can take on a canopy course that includes a 500-foot-long zipline, platforms as high as 50 feet in the air and more than 40 obstacles to make their way through (total course time between two and three hours). A smaller course is available for younger children as well.
At TreeRunner Adventure Park, seven courses and three difficulty levels are made up from more than 70 total obstacles that reach as high as 40 feet. On Fri. nights through summer, the park puts on Glow Nights, featuring color arches, LED sequence lighting, lasers and glow attire given to all paid climbers.
A perfect girls night or date night activity, Wine and Design—founded in Raleigh and seen on ABC's "Shark Tank"—has adapted in recent months to offer both social distance-friendly in-person events and at-home virtual art classes so you can create your own masterpiece (and enjoy your own wine). A full schedule of events dots the upcoming calendar, so you can choose between heading to the flagship downtown Raleigh studio for a class, or pick up your at-home paint kit that comes included with a virtual registration.
Smart, modern and a little unexpected, CAM Raleigh (Contemporary Art Museum) is hands down a favorite among locals, and for good reason. This striking, non-collecting contemporary art museum, located in downtown Raleigh's rapidly-growing Warehouse District, displays new and emerging work by local and national living artists.
Reopening to the public on Thurs., Sept. 24, CAM will debut several new exhibits, including Maya Freelon's Greater Than or Equal To and Taylor White's Laocoön and the Algorithm. Open Thurs.-Sun. with free admission.
The COR Museum examines and interprets the history and heritage of the City of Oaks with the goal of "persevering Raleigh's past for its future." Located in the historic 1874 Briggs Building on downtown Raleigh's Fayetteville St., the museum opened in 1993 when city residents created the first exhibits. Today, the museum attracts numerous visitors with a collection of more than 5,000 historical items while also offering special exhibits that change periodically throughout the year.
To celebrate the reopening, the museum is offering a new exhibit celebrating the life and legacy of influential music promoter Joseph Winters. Joseph Winters: The Music Maker explores the life of one of the city's earliest African American policemen who also played a significant role in bringing musical legends including James Brown, Aretha Franklin and Ray Charles to perform on stage in Raleigh (the exhibit will run through Feb. 2021). Admission to the museum is free.
The state-of-the-art indoor climbing and fitness center, led by passionate mind Joel Graybeal and his Raleigh-smart team, features both lead and top-rope climbing, expansive bouldering terrain and a comprehensive fitness area. The Morrisville facility has the largest and tallest climbing structures in the nearest five states and includes 100 climbing lanes and walls spanning to 55 feet.
Open seven days a week but operating with limited capacity, please note that both members and walk-in customers are required to reserve climbing slots ahead of time for weekday nights and weekend climbing (other times you may just show up).
Downtown Raleigh's Artspace gives 100,000 visitors per year the chance to witness creativity in action. Visitors can peruse 30,000 square feet of galleries, get an up-close-and-personal look at artists as they work, create and display masterpieces of your very own and even purchase that piece you can't live without.
Artspace is currently welcoming visitors by appointment, Tues.-Fri., 11am-3pm. Appointments must be made one week in advance, and visitors can choose between a self-guided or guided tour of the building. You can also make appointments with individual studio artists.
Dubbed the "best museum you haven't been going to," the Gregg Museum of Art & Design boasts a collection of more than 35,000 objects and artifacts from ceramics to photography to modern furniture. Additionally, the museum houses the largest collection of pieces by self-taught artists in N.C. Perched on the edge of the North Carolina State University campus, the museum is a work of art itself with its bright and airy lobby and terrace that overlooks the Rose Jackson and Evelyn Thiem Pollinator Garden.
The Gregg reopens to the public on Sept. 23, with timed reservations required to visit. Hours have been temporarily adjusted to Tues.-Fri., 10am-5pm. Admission is always free.
Looking for big entertainment? Drive Shack—the interactive golf complex that caters to big groups—opened in 2019 in Raleigh. The three-story complex includes 96 climate-controlled golf bays, a full-service restaurant, a rooftop bar, more than 300 televisions, an arcade area, meeting rooms and more. 
The 260-yard-long driving range combines physical targets to aim for with augmented reality and virtual games. The range utilizes TrackMan technology, pinpointing the flight of your golf ball and allowing you to virtually play real-world championship golf courses or go head-to-head against friends to collect points for hitting physical targets (games are tracked and scored on television screens inside your bay). 
To get a sense of what life was like during the period of Raleigh's founding, head over to Mordecai Historic Park. Located just a mile from the State Capitol, this site was once the largest plantation in Wake County. Visit the Mordecai House, built in 1785, and stroll through a 19th-century kitchen garden based on documentation left by Ellen Mordecai in her memoir and letters. The site also has a few fascinating historic outbuildings include the birthplace of the 17th U.S. president, Andrew Johnson.
Note: Please check with site to confirm availability of tours before finalizing travel plans.
Goodnights Comedy Club, providing laugh-out-loud fun for nearly 40 years on the edge of downtown Raleigh, is back to hosting live comedy shows (with health and safety precautions in place, including limited seating). For a fully-planned date night, Irregardless Café, just a few doors down, is one of the area's oldest and most respected restaurants (with a vegetarian-forward menu and expanded patio seating available!).
See the upcoming event calendar for Goodnights here.
Plantation owner and early settler Joel Lane sold 1,000 acres of his plantation to the state of North Carolina for the establishment of a capital city in 1792. The oldest home in Wake County, Lane's 18th century manor house is widely known as the birthplace of Raleigh. In late 2019, documents were uncovered that revealed the original house was likely painted a vivid red color, instead of the soft yellow that has been on display for many years (work to re-store the original color is in progress!). 
Note: Please check with site to confirm availability of tours before finalizing travel plans.
A nine-hole, temporary disc golf course has just been unveiled at one of America's next great parks! Dorothea Dix Park, overlooking the skyline of downtown Raleigh, opened the pop-up course at the end of Aug., and it's scheduled to be open and free for the public to play through the month of Sept. (and expected to be quite popular).
Other top-rated courses in the area to check out: Zebulon Community Park, a challenging course requiring a wide variety of shots; Buckhorn Disc Golf Course, widely considered one of the toughest and best 18-hole courses in the Raleigh area; and Jones Park, an undulating course full of short and long holes that meander through tight woods in some spots. Throw 'em straight!
As the only African-American house museum in the state, the Pope House Museum offers a look into the life of one of Raleigh's prominent African-American citizens, Dr. Manassa Thomas Pope. Dr. Pope was a graduate of the Leonard School of Medicine, an officer during the Spanish-American War and the only African-American man to run for mayor of a Southern capital in the Jim Crow Era. Built in 1901, the Pope House was built in the once thriving African-American enclave known as the Third Ward, which included the 500 block of S. Wilmington St.
Today, visitors can tour the home complete with original furnishings, artifacts and documents dating back to 1851. The Pope House is typically open on Saturdays only, from 10am-2pm, with tours starting on every hour. Admission is free.
Note: Please check with site to confirm availability of tours before finalizing travel plans.
Good food, cold beer, creative cocktails and nostalgic gaming? Count us in! At Kings, 30,000 square feet of entertainment—including 18 bowling lanes, billiard tables and 30 arcade-style games—make for perfect family get-togethers, date-night outings and corporate events. A full kitchen serves a menu that's more than a notch above your typical bar food, and plenty of big TVs are ready and waiting for football Sundays.
Raleigh's food scene is known to have experienced a boom in recent years. What else is booming? Food halls. The trend to build massive venues that hold a large number of smaller restaurants—anchoring neighborhoods and shopping centers in urban areas across the U.S.—has officially landed in Raleigh, N.C., with Morgan Street Food Hall and Transfer Co. Food Hall having quickly become go-to destinations for visitors to downtown Raleigh. Here, you'll find bagels, burgers, Korean barbecue and more all under one roof (plus drinks and patio space for an evening well spent)!
Open daily until 6pm, the State Farmers' Market, Raleigh is made up of 30,000 square feet of fresh vegetables, produce, flowers and specialty goods. What's in season right now? Apples, pears, corn, pumpkins, raspberries, blackberries and more!
In downtown Raleigh at the Moore Square Market, local vendors with farm-fresh produce, meat, dairy, eggs, baked and artisanal goods gather, along with local restaurants offering pre-order meals and take-home items. The market is held each Wed, from 3-6pm through Oct. 28.
In North Hills, the Midtown Farmers Market features a variety of fresh, local produce, including organic, sustainable vegetables, cheeses, herbs, flowers, meats and specialty baked goods. The market is held every Sat. through Nov. 7, 8am-noon. And live music is always on hand for those looking for some early entertainment, 10am-noon.
Frankie's of Raleigh serves up great rides, great food and great times. Go-karts, miniature golf, bumper boats, amusement rides, laser tag, batting cages and an awesome arcade are part of the mega mix of fun. Frankie's has got it all, sized up for little kids, big kids and those who still think they're kids!
Sassafras All Children's Playground—the largest in the City of Raleigh park system—is a gem that's accessible to all children including those with special needs. Located at Laurel Hills Park, the playground includes an elaborate wooden play structure of tunnels, bridges, towers, swings and rings built over soft sand. There's also a 50-foot-long zipline, a basketball hoop and therapeutic, independent play elements to help build body strength.
One of America's most spectacular gardens—a secret among some locals but a sanctuary to plant lovers around the world—is open to the public just eight weekends per year in Raleigh, N.C. Located 12 miles south of downtown Raleigh, Juniper Level Botanic Garden is a 28-acre campus showcasing more than 27,000 different kinds of native perennials, exotic plants, rare delights and unusual specimens of trees and shrubs not found many (or any) other places on earth. This "Eden of rare plants" draws gardeners, researchers and fans of beautiful plants from across the globe each year for select open house dates.
Note: This property is only open during special weekends. The next open house dates are Sept. 18-20 and 25-27, 2020.
While the North Carolina Railway Museum at New Hope Valley Railway remains closed due to COVID-19, volunteers at the museum have opened back up the Operate-a-Loco program, putting YOU in the engineer's seat inside a diesel locomotive, spending an hour at the throttle on the 8-mile round trip route through the piney woods of the New Hope Valley Railway.
The Operate-a-Loco program is open to anyone aged 18 and up with a valid driver's license. Participants will operate a diesel locomotive that is not connected to other train cars. The program is currently available to be booked for Sept. 19 and Nov. 14 of this year.
At 174 acres, this wildlife refuge and environmental research center has it all—hiking trails, a 24-acre pond and Historic Yates Mill, Wake County's last remaining gristmill (fully restored and operable!). Hike the trails, cast a fishing line from the boardwalk and 'gram the perfect sunset, but please note that tours of the mill are currently unavailable due to COVID-19. 
A family-oriented sports complex founded by pro BMX rider Daniel Dhers, the complex is the largest action sports center in the world for fantastic skating or cycling. The indoor/outdoor park includes 17,500 square feet of riding space, where everyone from beginners to pros can enjoy an adrenaline rush. MTB and BMX bikes, scooters and skateboards are available for rent.
The park is currently open Sat. and Sun., operating with reduced capacity. You can book in advance online or sign up at the park for an open session.
Visitors have been attending The Raleigh Market—known as one of the top flea markets in the country—every weekend since 1971. More than 600 vendors go out Sat. and Sun. to showcase everything from antiques and collectibles to handcrafts, furniture, homemade goodies, clothing, jewelry and more.
---
Planning a trip? Whether driving or flying, exploring the outdoors or tasting the area's best food and drinks, we look forward to soon welcoming you to Raleigh, N.C. From transportation to lodging, dining and attractions, your health and safety are top priority for the hospitality industry. No matter how you travel, or what you do, you can travel confidently. Click here for the latest updates on COVID-19 and openings in the Raleigh area.

Comments