Destination News: Fall 2018
Friday, October 26, 2018, 3pm by Visit Raleigh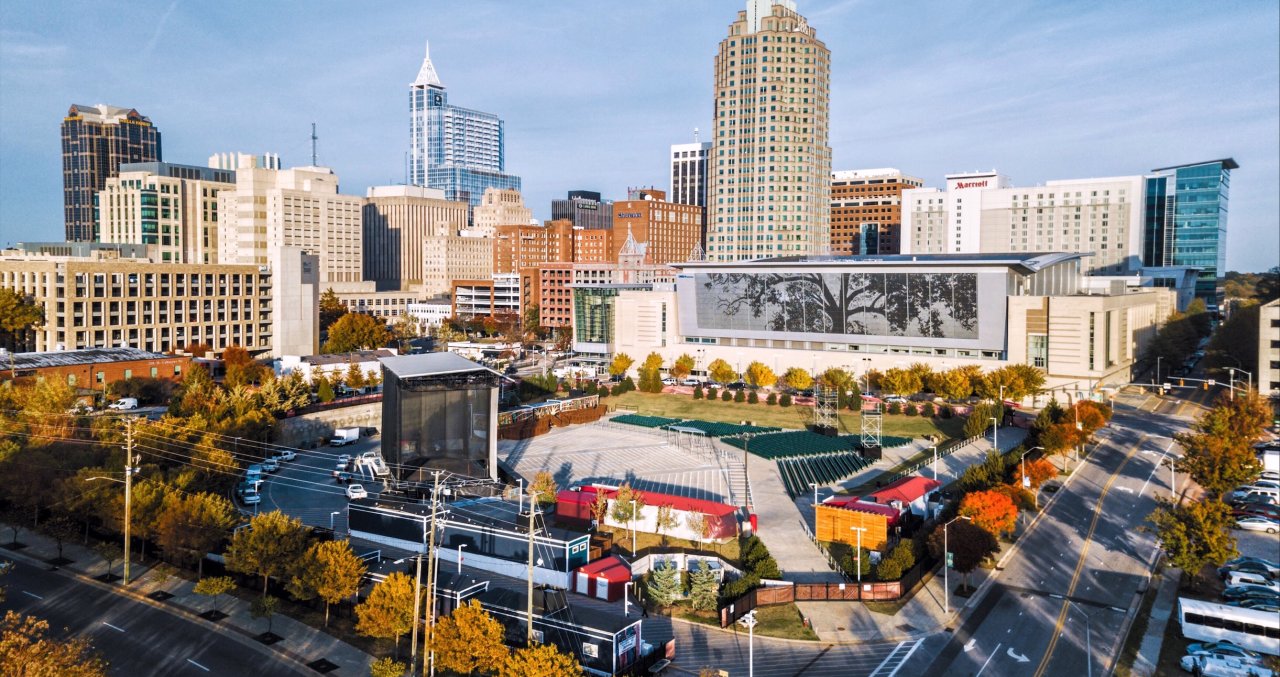 More growth, a new major flight for RDU International Airport
As the fourth quarter of 2018 begins, the number of people boarding planes at RDU International Airport is up 10.3 percent over 2017, a record-setting year that saw more than 11.6 million total passengers travel through facility.
The good news doesn't stop there. RDU and Air Canada announced this month a brand-new, direct flight between Raleigh and Montreal. The daily flight—which begins in June of 2019—marks the seventh international destination (and 63rd non-stop destination overall) served by RDU, joining the likes of Paris, London, Toronto and others. In mid-Nov., Frontier Airlines will add four new destinations serving RDU—Palm Beach, Fla.; Punta Cana, Dominican Republic; Montego Bay, Jamaica; and Fort Myers, Fla.
Oct. 2018 marked the 10-year anniversary of the opening of Terminal 2 at RDU, a milestone project for the airport that ultimately added nearly one million square feet of concourse and 32 gates to the modern facility.
You can view a map and list of destinations served by RDU here.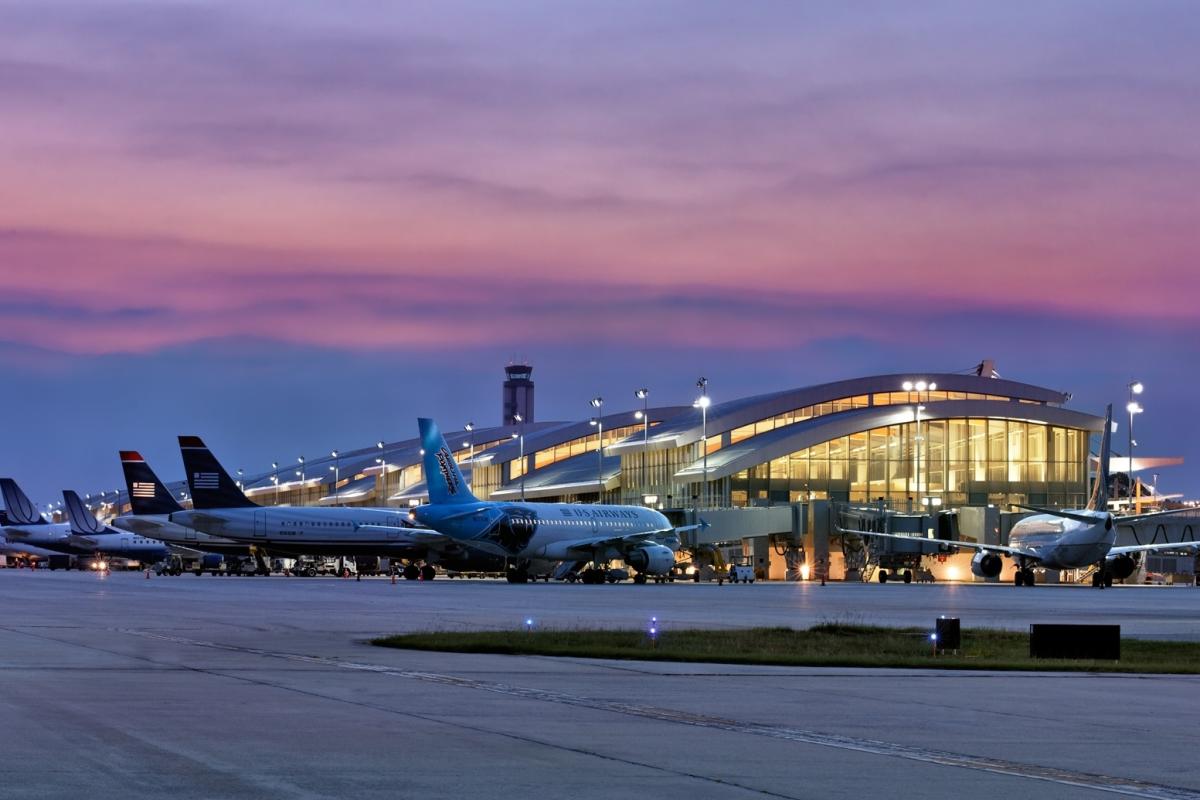 Residence Inn Raleigh Downtown earns LEED-Silver certification
The Residence Inn Raleigh Downtown, a 175-room, all-suite hotel, just earned its LEED-Silver certification—the first downtown Raleigh hotel to do so. The property—which sits just steps from the doors of the Raleigh Convention Center—features a second-floor restaurant, a rooftop bar and lounge and has a total of 2,500 square feet of meeting space. Opened in 2017, the Residence Inn Raleigh Downtown teams up with the Raleigh Marriott City Center (400 rooms) and the Sheraton Raleigh Hotel (353 rooms) for a total of 928 rooms on the convention center campus.
The Residence Inn Raleigh Downtown's LEED certification was based on a number of green design and operational features that positively impact the project itself and the broader community as an urban brownfield redevelopment site, including sustainable cleaning practices, using food products from local farms and businesses, efficient water fixtures and HVAC units, recycling policies and more.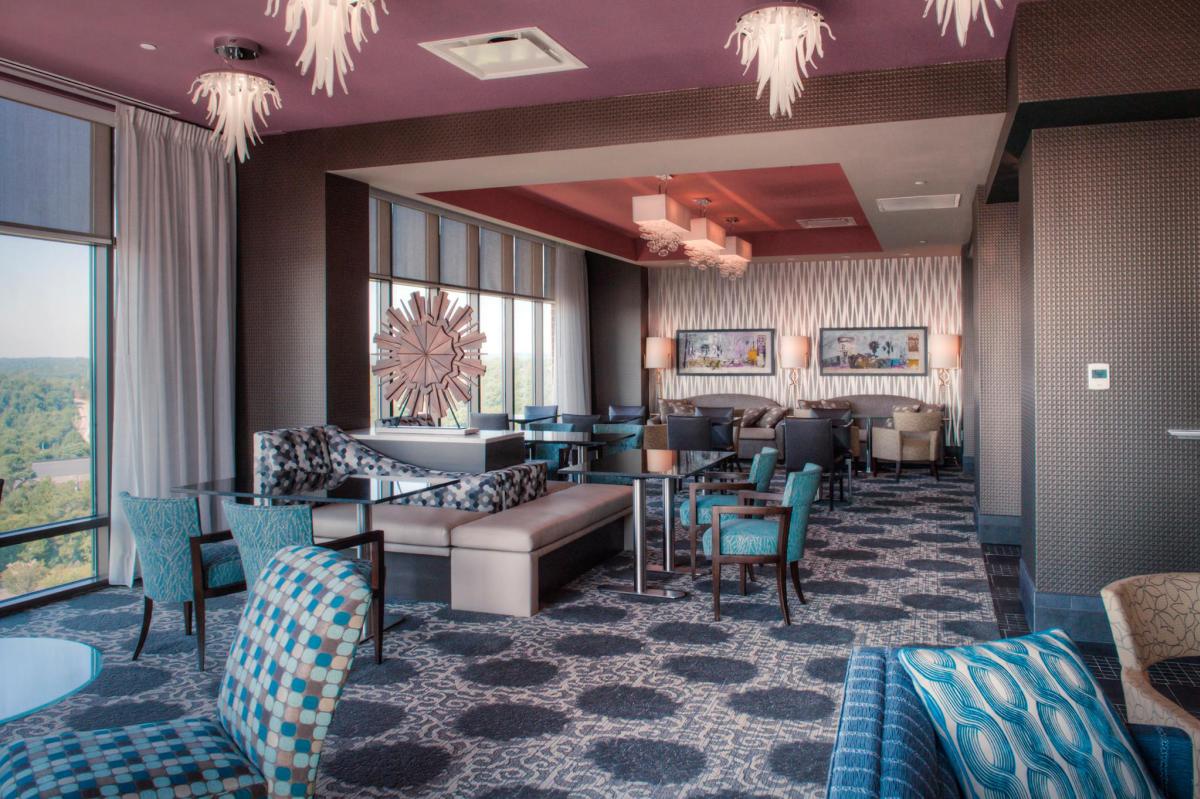 Guest House Raleigh now open
Downtown Raleigh's first independent boutique hotel—Guest House Raleigh—is now open. The super-intimate, eight-guest room property has quite the history behind it—the 1880s-era house was saved from demolition and relocated several blocks (a major undertaking!) to its now-home in 2017.
Calm, soft and flooded with daylight, the spaces are intentionally designed. Comfy common spaces include the historic parlor and study and a spacious kitchen that opens into a special backyard courtyard with skyline views. Weddings and events are expected to be a common occurrence at the property.
Raleigh/Wake County, which now has upwards of 17,000 hotel rooms, is expecting a handful of new properties to open in the next six months (with a large number planned to come soon after).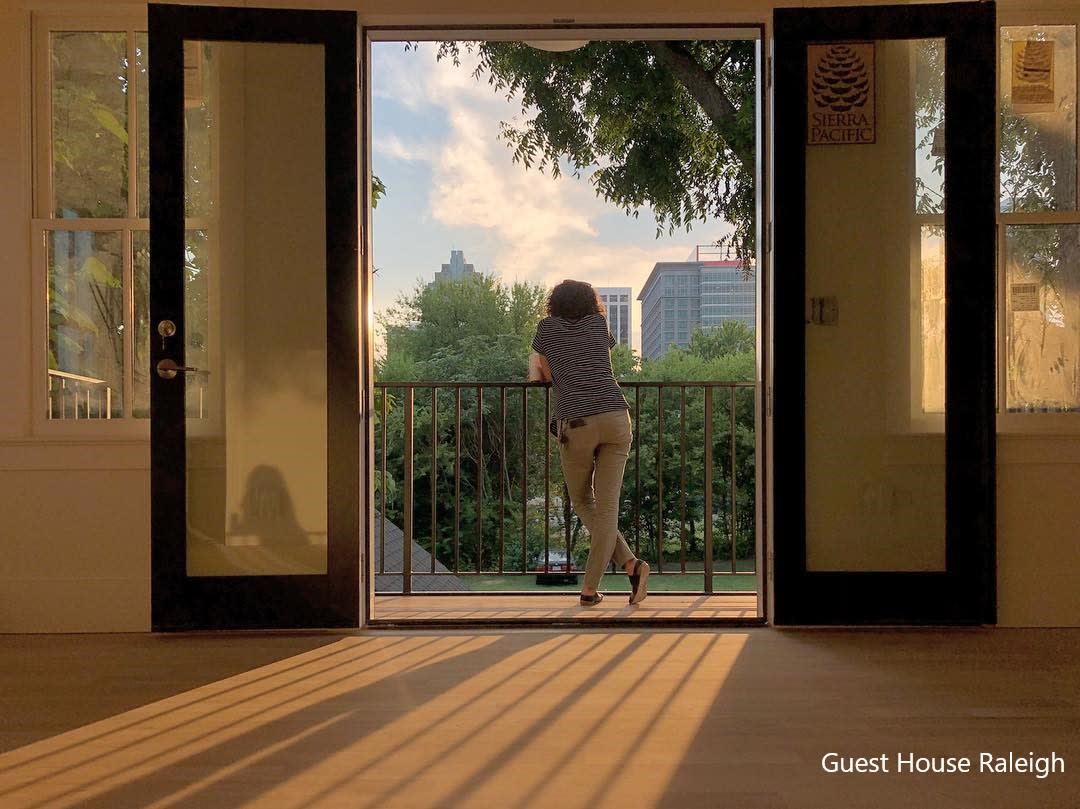 New exhibit puts stunning works from Georgia O'Keeffe on display at North Carolina Museum of Art
Georgia O'Keeffe (1887-1986), one of America's most well-known and influential artists, is internationally recognized for her revolutionary ways of visually interpreting the world. Through her early embrace and innovative use of abstraction and color, she became known for her paintings of larger-than-life flowers, city skyscrapers, desert landscapes and more. The Beyond: Georgia O'Keeffe and Contemporary Art brings together more than 35 of O'Keeffe's works as the centerpiece of an exploration of her continued force as a touchstone for contemporary art. 
Alongside her work, The Beyond features sculptures, photography and paintings by emerging contemporary artists including Louise Jones, Anna Valdez, Caroline Larsen and Britny Wainwright, who evoke and expand upon O'Keeffe's innovative artistic language. 
The exhibit will be ticketed in conjunction with Candida Höfer in Mexico, which features 25 large-format photographs of magnificent interiors of libraries, convents, theaters, churches and museums throughout Mexico taken by the German photographer. Both exhibits opened on Sat., Oct. 13, and run through Sun., Jan. 20, 2019.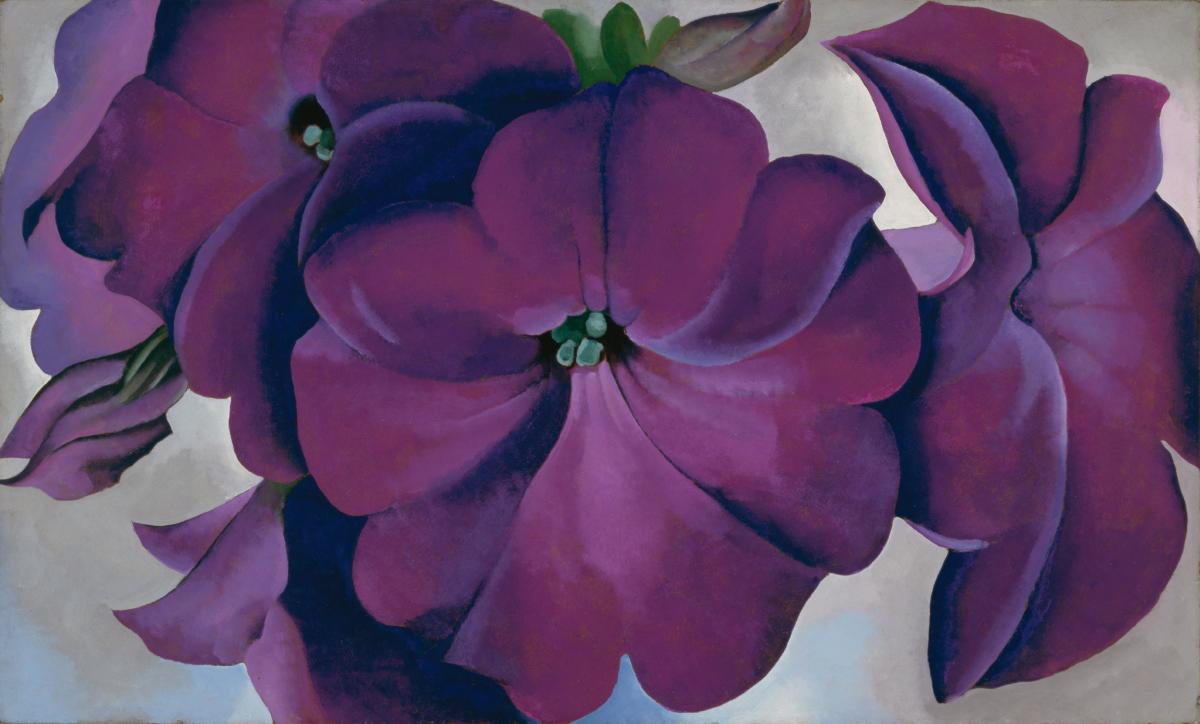 Ultimate fall bucket list for Raleigh, N.C.
Fall is here! Show of hands—who's been ready for falling leaves, cooler weather, tailgating parties, museum exploring and all pumpkin everything? For those who are planning or attending a meeting in Raleigh, N.C., this fall, we've pulled together 30 hand-picked experiences sure to keep meetings and convention-goers busy and happy during their free time while visiting the capital city. Our fall bucket list includes can't-miss arts exhibits, where to find the best barbecue, how to conquer the Raleigh Beer Trail, everything you need to know about the best spots to hike, bike and run, dates for the area's biggest events and festivals and so much more.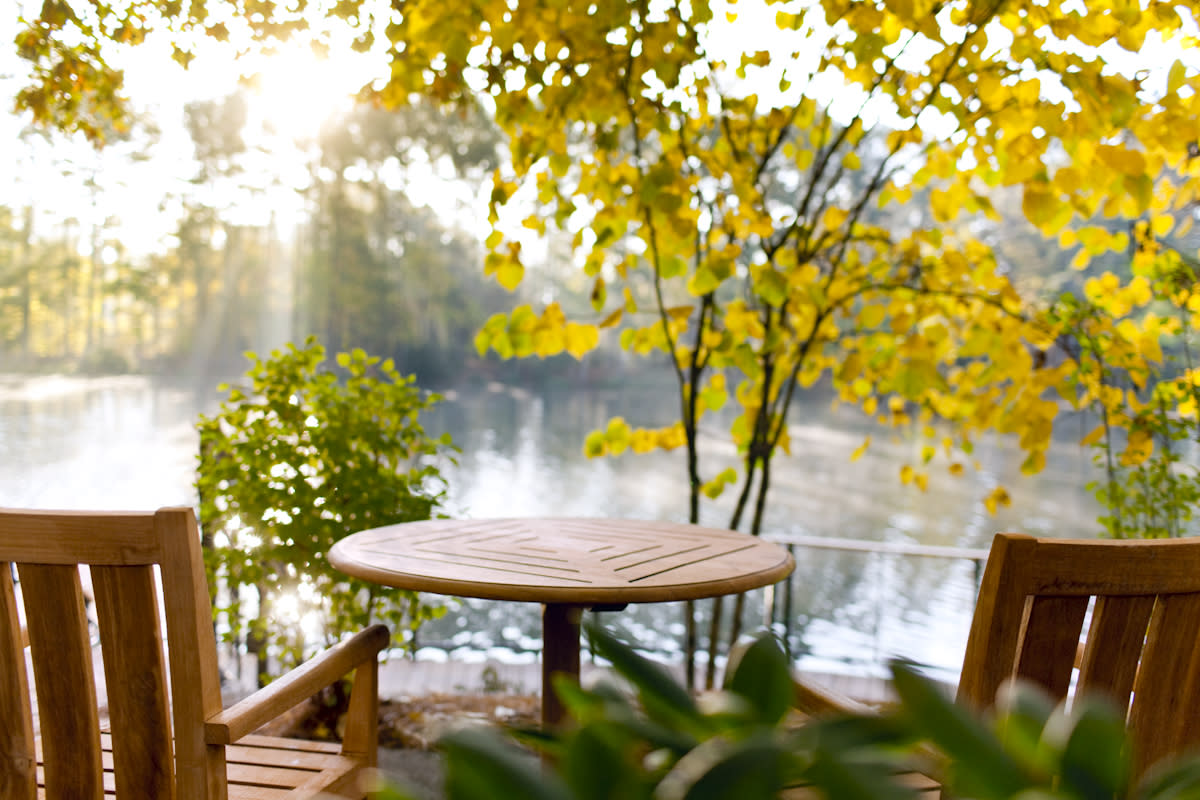 Author: Visit Raleigh
Visit Raleigh is the official and accredited destination marketing organization (DMO) for all of Wake County.
Comments