The Ultimate Fall Bucket List in Raleigh, N.C.
Wednesday, September 25, 2019, 5pm by visitRaleigh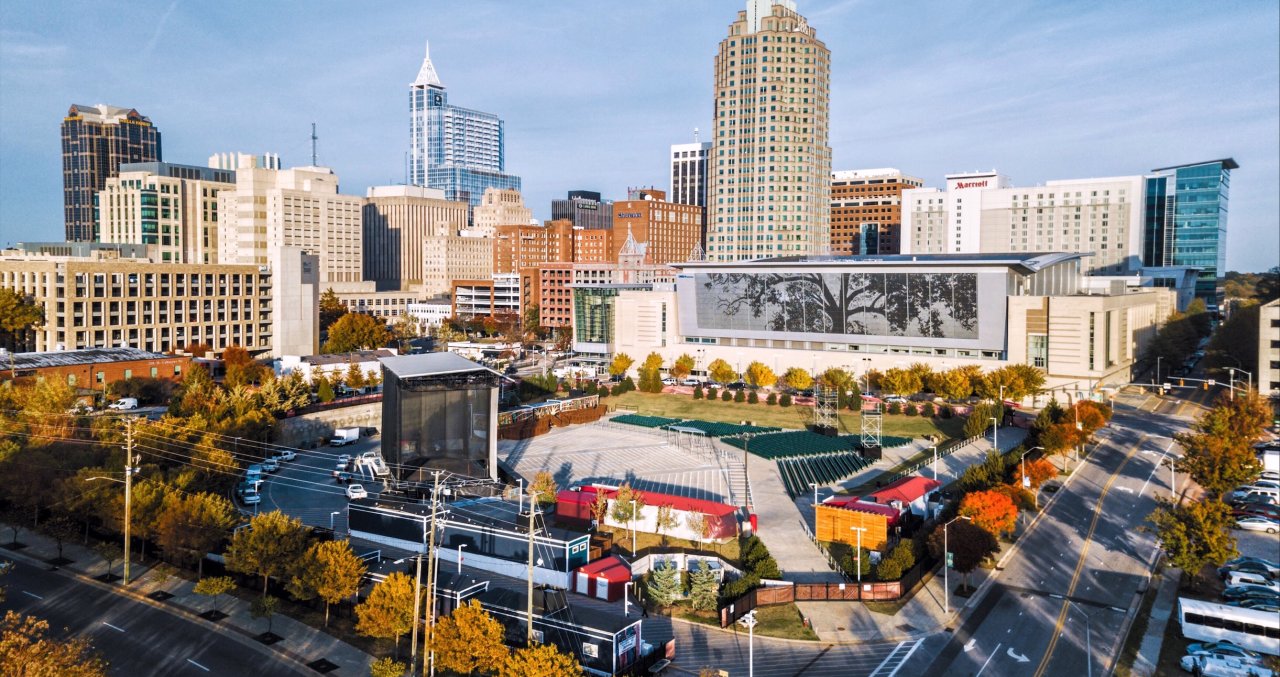 Note, Sept. 2020: This article is from 2019. You can still browse through to see if something catches your eye, but please also see this article for updates on openings of museums, attractions and historic sites in Raleigh, N.C. Thanks!
So long summer, hello fall! Show of hands—who's ready for falling leaves, cooler weather, tailgating parties, N.C. State Fair adventures, museum exploring and all pumpkin everything? We have big plans for the coming months in Raleigh, N.C.! To jump-start your plans and keep you busy during this gorgeous time of year, we've put together this list of 30 items for your fall bucket list, perfect for planning a trip to the Raleigh area with friends and family. Need more inspiration? Follow us on Instagram or give us a shout on Twitter—we're here to help! 
 
1. Plan a visit to the capital city around a very special exhibition at the North Carolina Museum of Art. Frida Kahlo, Diego Rivera and Masterpieces of Modern Mexico from the Jacques and Natasha Gelman Collection presents the paintings of two icons of the 20th century—few artists have captured the public's imagination with the force of Mexican painter Frida Kahlo (1907–54) and her husband, the Mexican painter and muralist Diego Rivera (1886–1957). Read up on the exhibition here.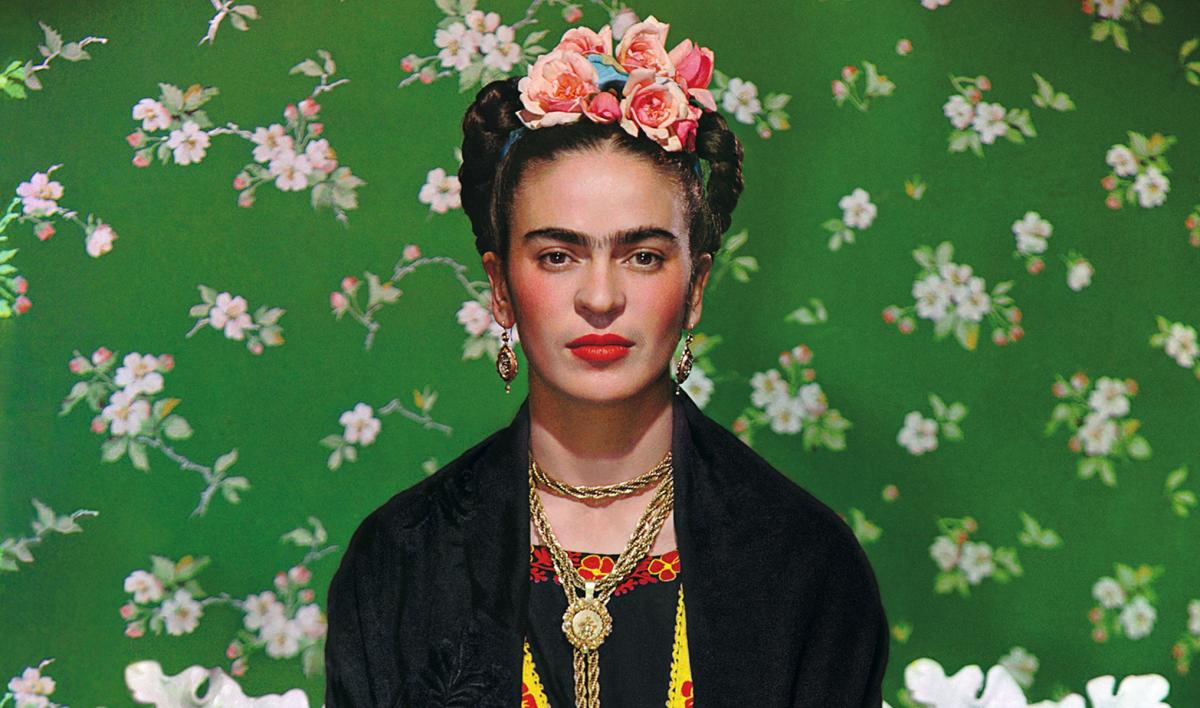 2. It's always a good time for barbecue in the City of Oaks! That's why we put together this guide to barbecue in Raleigh, N.C. Read up on 10 of our favorite spots for pulled pork sandwiches, hush puppies, banana pudding and more, then let the taste-testing begin! A good place to start? Clyde Cooper's BBQ, serving lean, clean pork shoulders however you like it (chopped, coarse, sliced, on a sandwich, with slaw, beside a pile of hush puppies etc.) in downtown Raleigh since 1938. 
3. Track down 30 of the biggest, the best and most-Instagrammed outdoor murals in Raleigh, N.C. (showcasing pride, flowers, bicycles, local history and more!). 
4. Come Oct., the wait is over—get your pumpkin spice latte fix from Bittersweet, a downtown Raleigh coffee, cocktail and dessert lounge that's just as popular late at night as it is early in the mornings. Also, hit up nearby coffee favorites Morning Times, Sir Walter Coffee, 42 & Lawrence and Videri Chocolate Factory for further caffeine goodness. 
5. Put your dancing shoes on and get ready to catch big-name live music acts headed this way—The Head and the Heart (10/1), Wale (10/3), ZZ Top (10/5), Rick Ross (10/6), Sara Bareilles (10/8), Luke Bryan (10/12), Post Malone (10/17), Bon Iver w/ Feist (10/19), The Black Keys (11/8), Ariana Grande (11/22) and way, way more! Keep up with themostnc.com calendar Opens a New Window.  for full details on upcoming shows, plus check out the event schedule at Tin Roof Raleigh, the area's newest live music venue and rooftop bar in the heart of downtown Raleigh.
6.  Plan a date night at Dock 1053, a mini-neighborhood where artists, creatives, entrepreneurs, retailers and others have revitalized a warehouse space with so much to do. You can't go wrong with dinner and drinks at chef Coleen Speaks' gorgeous restaurant Hummingbird, scratch-made Southern food at Wilson's Eatery or locally-crafted beers at Lynnwood Brewing Concern (where there's plenty of space for dogs on the patios outside!).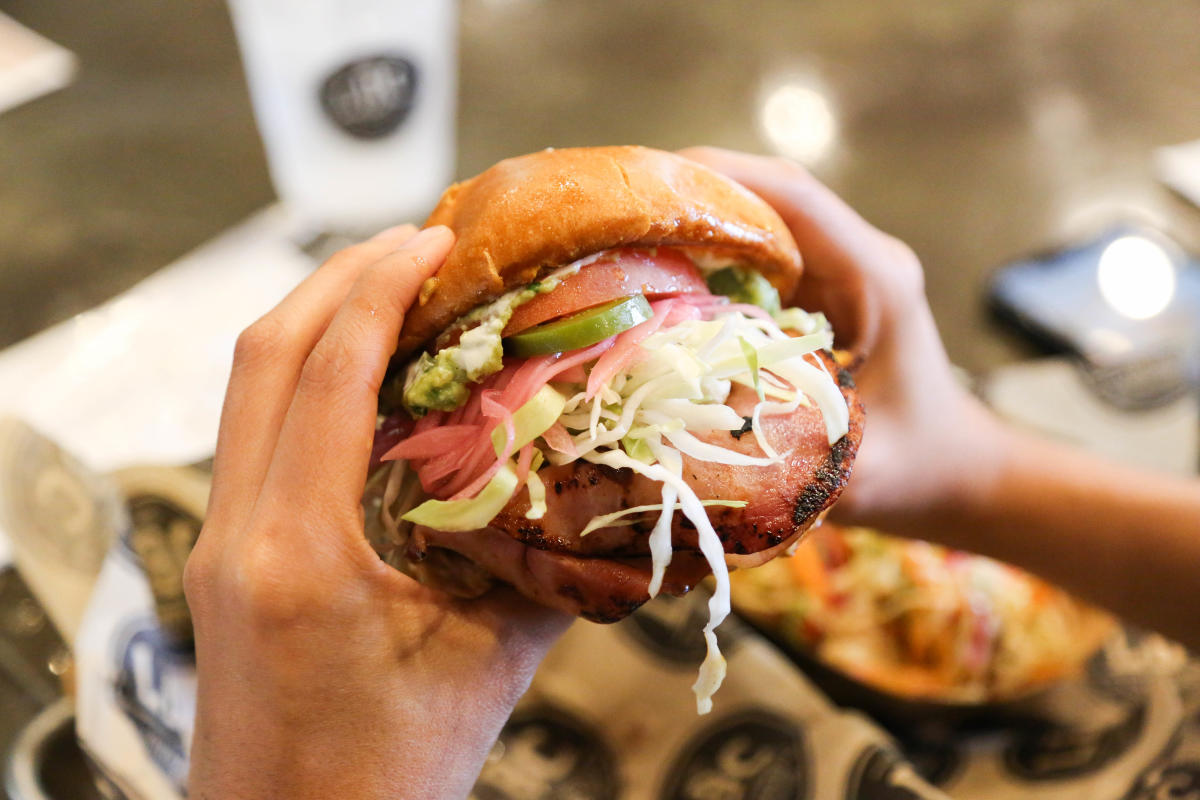 7. A new season means new goodies at the State Farmers Market, Raleigh—time to pick up those pumpkins and stock up on apples! More than 30,000 square feet of fresh produce, plants and other specialty items from local farms await. 
8. Visit Raleigh-area breweries and earn rewards! Download and print your Raleigh Beer Trail Passport, then make your way around local breweries (there are more than 30 here now!)—collect 15 or more stamps along the way and you'll have earned a stainless steel bottle opener, a Raleigh Beer Trail pint glass hugger and a limited edition T-shirt. 
9. Combine a trip to the North Carolina Museum of Art for the Frida Kahlo, Diego Rivera and Masterpieces of Modern Mexico from the Jacques and Natasha Gelman Collection exhibition with one of these upcoming performing arts events for a perfect weekend:
Theatre In The Park presents Dracula, Oct. 4-20
Carolina Ballet presents Frankenstein, Oct. 10-27
Theatre Raleigh presents Around the World in 80 Days, Oct. 11-27
North Carolina Theatre presents West Side Story, Oct. 15-20
Raleigh Little Theatre presents You're A Good Man, Charlie Brown, Oct. 25-Nov. 3
10. Create your own tasting tour of some of Raleigh's best burgers: The Players' Retreat (an iconic spot open since 1951 across from North Carolina State University); MoJoe's Burger Joint (a dive bar of a burger spot with plenty of vegetarian options and a dog-friendly patio); Chuck's (grass-fed beef burgers paired best with fried pickle chips from chef Ashley Christensen); and Char-Grill (charcoal-flamed burgers ordered at a window and enjoyed anywhere, preferably with a chocolate shake!). 
11. Put on your red and white, pack up your lawn chairs and coolers and head to Carter-Finley Stadium to get your tailgate on before rooting for the North Carolina State University Wolfpack football team. Show up early and be prepared to get loud—we take our football (and tailgating) seriously! Check the schedule here. 
12. And speaking of tailgating...we do it for hockey games, too! The puck drops on another season for the NHL's Carolina Hurricanes in Oct.—check out the on-ice action in person! Full schedule here.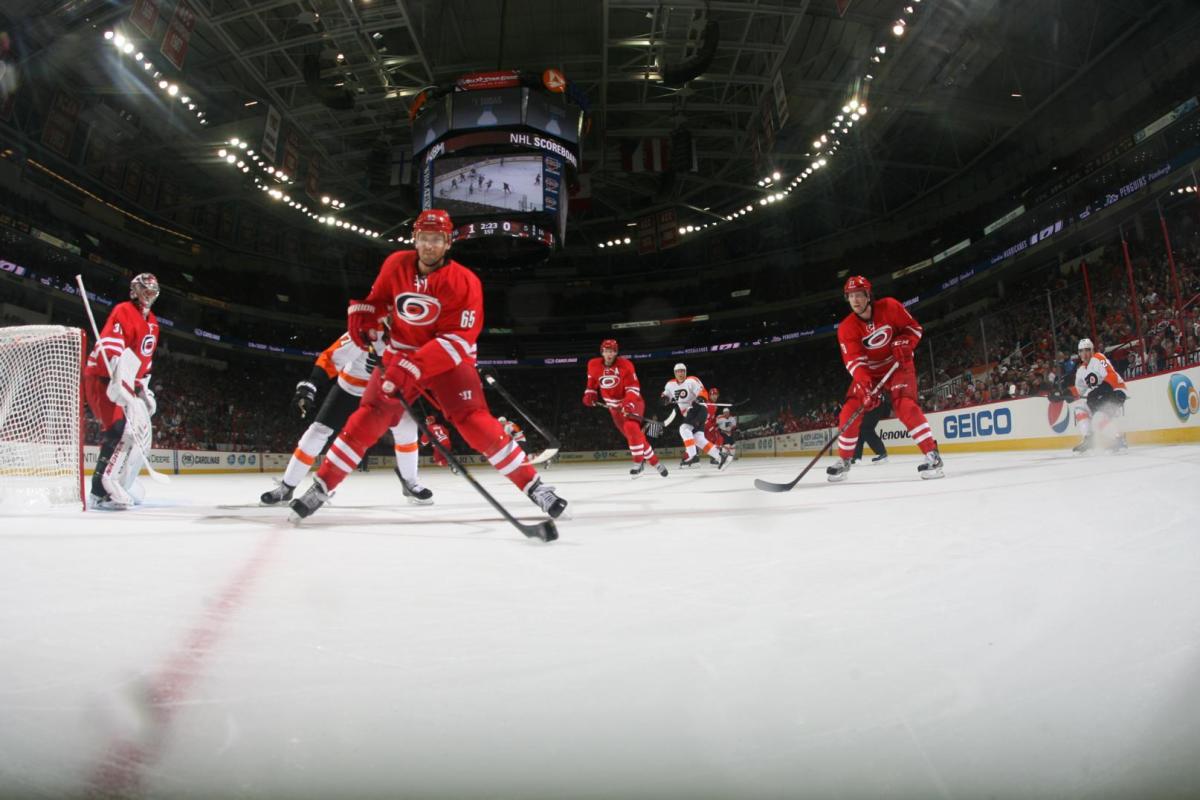 13. Treat yourself in the absolute best way possible—book a spa day at the Five-Star Umstead Hotel and Spa! The 16,000-square-foot relaxation and rejuvenation space offers body treatments, message therapies, facial treatments, manicures and pedicures, plus allows you to take advantage of plenty of serene lounges, a whirlpool tub, sauna, steamroom, fitness facility and more. Bonus: Herons, a Forbes Five-Star restaurant, was named one of America's best restaurants in 2019.
14. Work up an appetite and head to one of the best Southern restaurants in the U.S. Mandolin, opened in 2011 by Raleigh native Sean Fowler, takes classic Southern options up a notch (or two)—the restaurant was recently named one of the best 50 Southern restaurants in America by OpenTable. Our favorite go-to dinner menu item, the chicken and waffles, uses a buckwheat waffle and is served with braised greens, topped with a bacon and mushroom emulsion and truffle honey. The chicken and biscuits at brunch, served Sat. and Sun., are equally impressive and tasty.
16. Grab dinner at Jose and Sons—a popular Mexican comfort food spot (recently highlighted in TIME magazine) where you should absolutely order the chicharrón and waffles—then hop just a couple doors down to have a blast (and a beer) at Boxcar Bar + Arcade in downtown Raleigh, where air hockey showdowns, pinball games, Mario Kart battles and more make for an awesome late-night stop or easy Sun. afternoon hangout.
17. Mark your calendars and save the dates for these fall festivals:
Casktoberfest, Oct. 3
Oak View Farm Fest, Oct. 5
92nd Annual Wendell Harvest Festival, Oct. 5
NC Wine, Cheese & Chocolate Festival, Oct. 12
Beericana Craft Beer and Music Festival, Oct. 12
Raleigh Roots History Festival, Oct. 12
Triangle Oktoberfest, Oct. 18-19
Falling for Local at Dorothea Dix Park, Oct. 19
18. Stake out your spot along the 1.4-mile route of the 75th Annual Raleigh Christmas Parade (11/23), where nearly 60,000 spectators (and lots of pets!) will watch marching bands, dancers, classic cars, superheroes and Santa Claus walk the streets of downtown Raleigh. The parade is the largest Christmas parade between Atlanta and Washington, D.C. A frequently asked question: Why is the Christmas Parade held before Thanksgiving? The event gives local businesses a chance to promote themselves by entering the parade, and thus gives shoppers a chance to fine-tune their lists well in advance. Plus, it's tradition—it's been this way since 1939!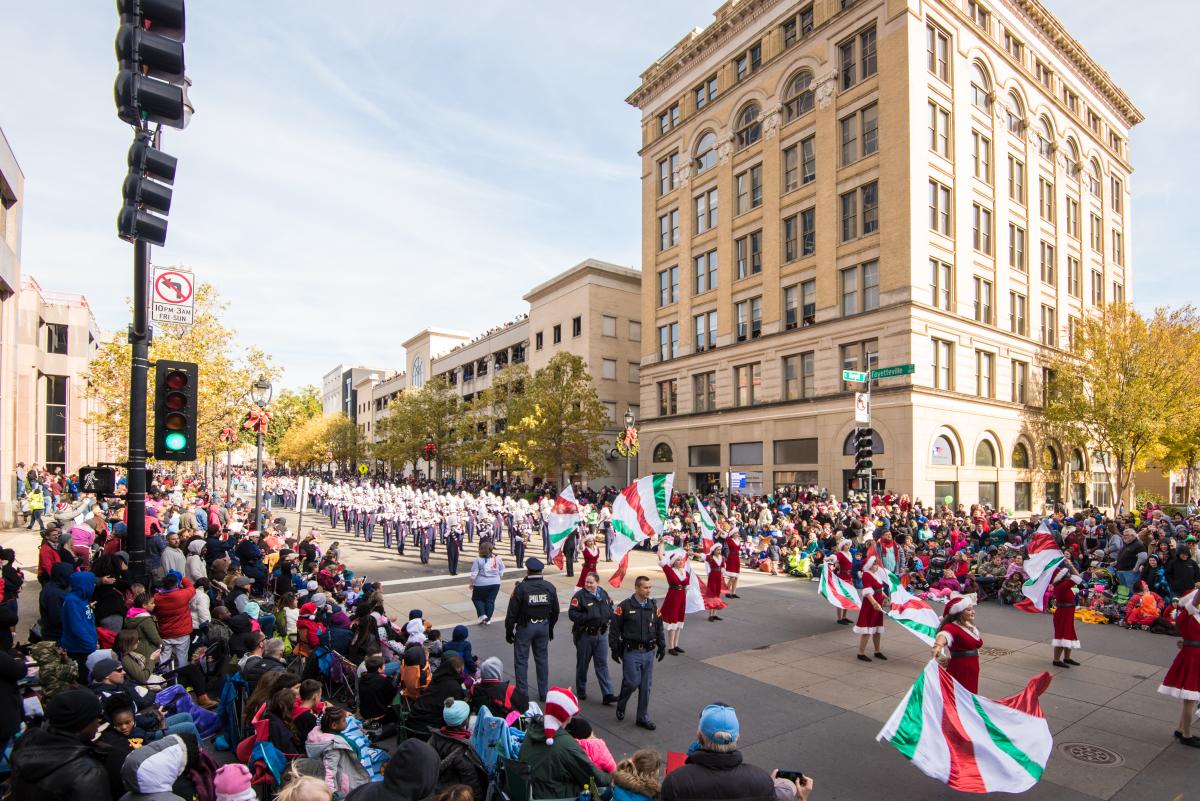 19. Head to downtown Raleigh's N. Person St. neighborhood, where "blocks from the Capitol, a less buttoned-up Raleigh is cultivating its entrepreneurial spirit led by an expanding creative class," according to a recent piece from Food & Wine. You'll find restaurants, bars, bakeries, creative boutiques and more, all within a couple blocks, which makes it easy to spend an entire day or night exploring. Pro tip: Start by making reservations at the critically-acclaimed Crawford and Son for a dinner of seasonal small plates and desserts that'll blow you away. 
20. Get lost in a sea of corn as you take on Ken's Korny Corn Maze, a fall tradition for more than 15 years in the town of Garner. Navigating the nearly 2.5-miles of twists and turns through the six-foot-tall corn stalks typically takes between 60 and 75 minutes to complete. For a handful of nights in late Oct., the maze turns into Harvested Farm Nightmares, where you'll be chased by spooky spirits, brain-eating zombies and escaped convicts—seriously, here's what you're up against!
21. Take advantage of ideal running and cycling weather by exploring William B. Umstead State Park—a 5,000-acre refuge with 22 miles of dedicated hiking trails and 13 miles of multi-use trails—or pop over to Hemlock Bluffs Nature Preserve, a family-friendly escape in Cary with three miles of easy hiking that turn rich with color in the fall.
22. Planning to be out and about for a fun night in downtown Raleigh? We know you're going to end up hungry, and we've got your covered with these 20-plus spots to grab late-night grub near the city's center. Beer-battered pretzels, burgers and shakes, tacos that hit the spot and a lot more can be found outside of nightlife spots all over town.
23. Round up the family for a field trip to an iconic summer playground spot in Raleigh. Established in 1887 and designated as the first public park in N.C., Pullen Park is known for terrific recreational opportunities—especially for kids and families—and includes an operating carousel built in 1911, a miniature train you can ride through the park, pedal boats to cruise around Lake Howell plus tennis courts, baseball and softball fields, an arts center and an innovative performing arts venue, Theatre In The Park (Ira David Wood III Pullen Park Theatre).
24. Grab your friends and family and head to see the North Carolina Chinese Lantern Festival (opens 11/22) at Koka Booth Amphitheatre in Cary, where hundreds of lanterns and more than 15,000 LED lights make up more than 20 incredible glowing displays. Check out our event guide from last year here (updated details coming soon!).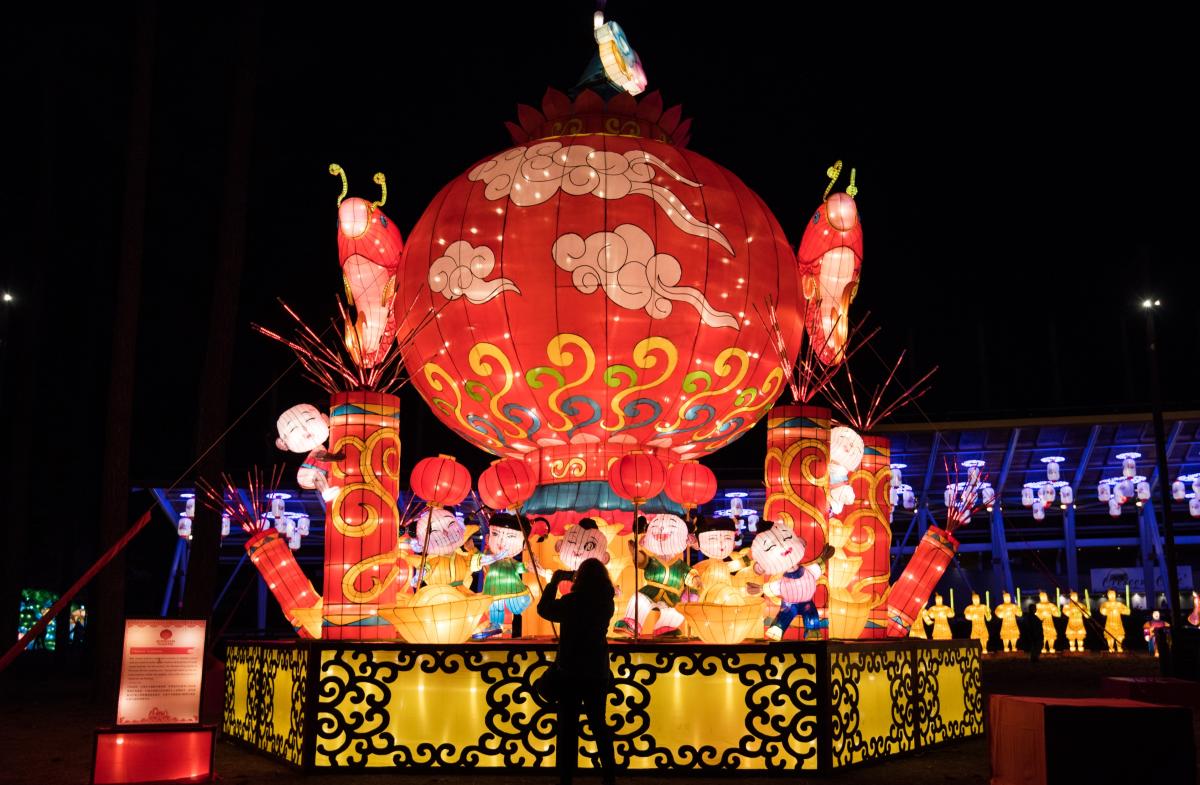 25. Bring your swing—and your appetite—to Drive Shack, the newly-opened, three-story golf complex with a full-service restaurant and bars. The 65,000-square-foot facility includes 96 golf bays, a rooftop bar, more than 300 televisions, an arcade area, meeting rooms and more. Drive Shack allows guests and groups to rent bays by the hour, giving them access to wait-service, unlimited driving range balls, full sets of TaylorMade golf clubs, a climate-controlled seating area, televisions and more.
26. When it comes to baked goods, the Raleigh area truly rises to the occasion. Grab signature sourdough breads from renowned master baker Lionel Vatinet at La Farm Bakery in Cary, fruit-filled tarts at Boulted Bread in downtown Raleigh, a slice (or two, or three...) of legendary pound cake at Sweet Cheeks Bakery in Apex and take a look at this baker's dozen of our favorite picks—yum!
27. Get schooled on more than 225 years of Raleigh history at the City of Raleigh Museum (COR Museum); admire the Southeast's largest collection of Rodin sculptures in a beautiful space filled with natural light at the North Carolina Museum of Art; wind your way through North Carolina's piney woods in the engineer's seat of a vintage diesel locomotive at the North Carolina Railway Museum & New Hope Valley Railway; gaze up in wonder at one of the most impressive whale skeleton collections in the nation at the North Carolina Museum of Natural Sciences, then head right across the street to the North Carolina Museum of History. Museums have reigned supreme for more than 200 years in Raleigh—read up on how the city has earned the nickname the "Smithsonian of the South."
28. Pay a visit to downtown Cary's Ashworth Drugs, the iconic pharmacy/soda shop/hot dog joint that has been a constant at the corner of W. Chatham and S. Academy Sts. for more than 60 years now, then head to downtown Wake Forest to dine at the area's oldest restaurant—Shorty's Famous Hot Dogs, serving bright-red dogs with homemade chili on steamed buns for more than 100 years (and still owned by the same family that started it all).
29. Take time to visit Raleigh's pay-what-you-can cafe, A Place At The Table, the brainchild of Maggie Kane and recent subject of a feature on NBC's TODAY Show Opens a New Window. . Open for breakfast and lunch in downtown Raleigh, The menu is presented with suggested prices, and diners have the option to pay that price, to pay more, to pay less or to volunteer as payment for their meal, truly providing a sense of community around the table.
30. Dive into America's best new pizza joint at Poole'side Pies, a Neapolitan-style shop from chef Ashley Christensen (named America's best chef by the James Beard Foundation in May 2019) where a whimsical, swimming-pool themed setting delivers thin-crust pies and can't-miss desserts (count us in!).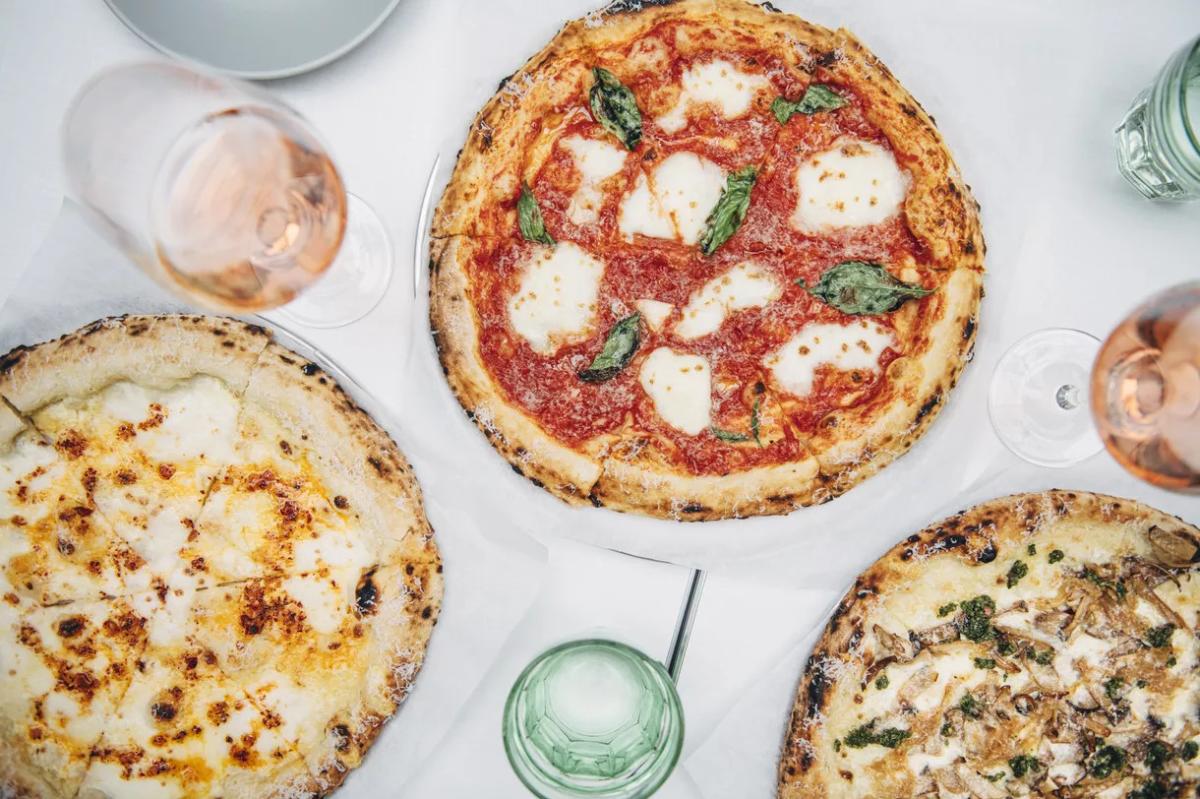 More fall events
Exhibit: Toy Boom!, opens Oct. 4
ZZ Top - 50th Anniversary Tour, Oct. 5
SAS Championship, Oct. 11-12
Cary Diwali Celebration, Oct. 12
Post Malone, Oct. 17
Bon Iver w/ Feist, Oct. 19
Day of the Dead 5k, Oct. 26
2019 National Women's Soccer League (NWSL) Championship, Oct. 27
Moonlight in the Garden, Nov. 7-16
Annual North Hills Tree Lighting, Nov. 23
24th Annual American Indian Heritage Celebration, Nov. 23
An Evening with David Sedaris, Dec. 1
Christmas on Salem Street, Dec. 6-8
27th Annual Boylan Heights ArtWalk, Dec. 8
Disney On Ice: Road Trip Adventures, Dec. 11-15
The Music of Black Nativity, Dec. 12-14
Delta Rae w/ Raye Zaragoza, Dec. 13
 
Want to stay up on more fun things to do throughout the year? Subscribe to our monthly visitRaleigh the E-magazine e-newsletter, here!
Frida exhibition photo, Nickolas Muray, Frida Kahlo on Bench #5, 1939, carbon print, 17 7/8 x 14 1/8 in.; Poole'side Pies photo by Lauren V. Allen/Poole'side Pies
Comments