Meet the Visit Raleigh Sales Team: Maria Lopez
Thursday, February 10, 2022, 3pm by Visit Raleigh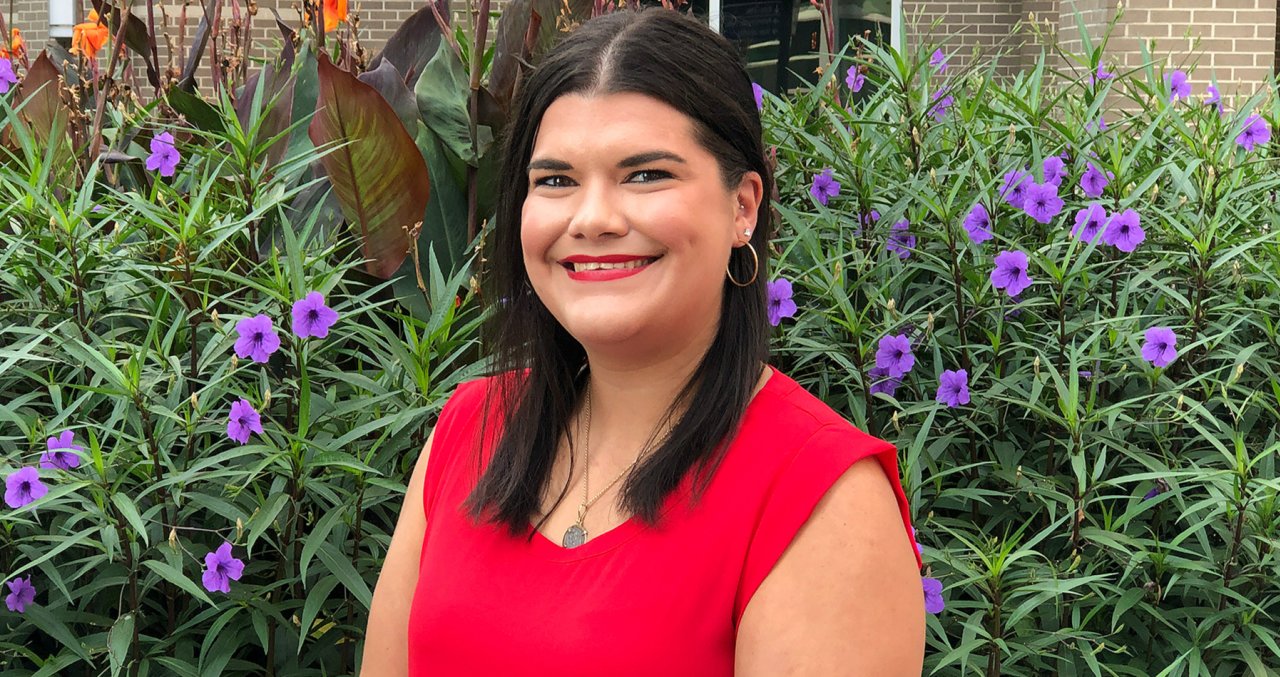 Welcome to the seventh installment of our "Meet the Team" series with the Visit Raleigh Sales Department! In this Q&A, convention sales coordinator Maria Lopez shares her favorite things to do in Raleigh, N.C., what she loves about the meetings industry plus more. Maria supports the Visit Raleigh sales team by coordinating trade show participation, preparing formal sales proposals and creating welcome letters and packets for client site visits. Get to know Maria below!
 
Q: What are your go-to weekend activities or hobbies?

I live in Wake Forest and love going to Friday Night on White in the spring and summer. I enjoy live music and going to local spots that have bands on the weekends. The Cotton Company is one of my favorite spots and has tons of local, handmade products.
However, on days when the weather doesn't cooperate for getting out and about, you'll find me curled up in a blanket with a good book!

What do you love most about working in the meetings industry?
I love interacting with such a wide variety of people and groups. The meetings industry has shown me that there truly is something for every interest! Experiencing such a wide range of groups and meeting people from various industries has exposed me to a diverse way of thinking. I also love meeting people and learning about their passions—even if it isn't a topic I've ever looked into before—because I always enjoy experiencing new things!

What is your favorite restaurant in Raleigh, N.C., and why? Favorite menu item?

It's hard to pick just one, but the State Farmer's Market Restaurant is one of my top picks! The menu showcases many items grown right here in N.C., and I'm a sucker for a good ol' country breakfast!

What attractions or events would you recommend to first-time visitors to Raleigh, N.C.?

I love the North Carolina Museum of Natural Sciences and the North Carolina Museum of Art. Both have incredible exhibitions to explore, and the Ann and Jim Goodnight Museum Park at the North Carolina Museum of Art is a beautiful spot to walk when the weather is nice. I'm excited for the Art in Bloom event at the North Carolina Museum of Art and the Dueling Dinosaurs exhibit at the North Carolina Museum of Natural Sciences—coming in 2023.
 
Check out the rest of the "Meet the Team" Q&A series on our meetings insider blog here and get to know the Visit Raleigh Sales team!
And if ever in need of assistance with planning meetings in Raleigh, N.C., contact Maria or our Sales team here. We'd love to help plan your next meeting in the Raleigh area!

Author: Visit Raleigh
Visit Raleigh is the official and accredited destination marketing organization (DMO) for all of Wake County.
Comments