Art in Bloom at the North Carolina Museum of Art: June 3-6 and June 10-13
Monday, May 17, 2021, 9am by visitRaleigh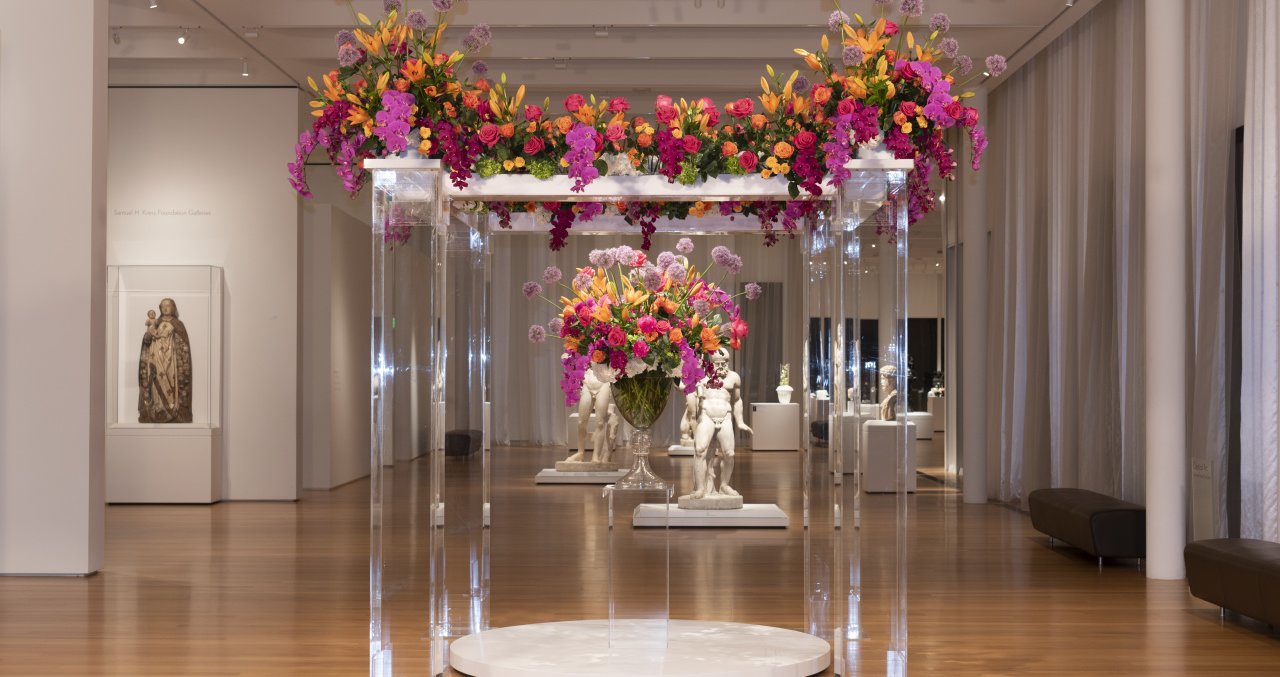 One of the can't-miss events of the year at the North Carolina Museum of Art, Art in Bloom is ready to return for a two-weekend celebration of art, flowers and community (and tickets are going to go fast!).
The special event, one of the museum's biggest annual fundraisers, was canceled due to COVID-19 in 2020. This year's event will feature both in-person and virtual events.
From June 3-6 and June 10-13, more than 30 floral arrangements—some more than 10 feet tall—will be created on-site by world-class designers and florists and showcased throughout the museum's West Building.
Each floral designer is assigned a work of art within the museum collection and invited to interpret it as a one-of-a-kind floral arrangement. In 2019, more than 21,000 people attended the highly-anticipated event.

The event also includes floral workshops, lectures and tours, as well as special extended hours, daily live music and expanded food options—Sip Coffee Bar and Café, located in West Building by the museum gift store, will serve a floral-inspired selection of coffee, tea and cold drinks, as well as pastries and food items during Art in Bloom hours.
Note: Some of these extra events sell out quickly. See the North Carolina Museum of Art website for details.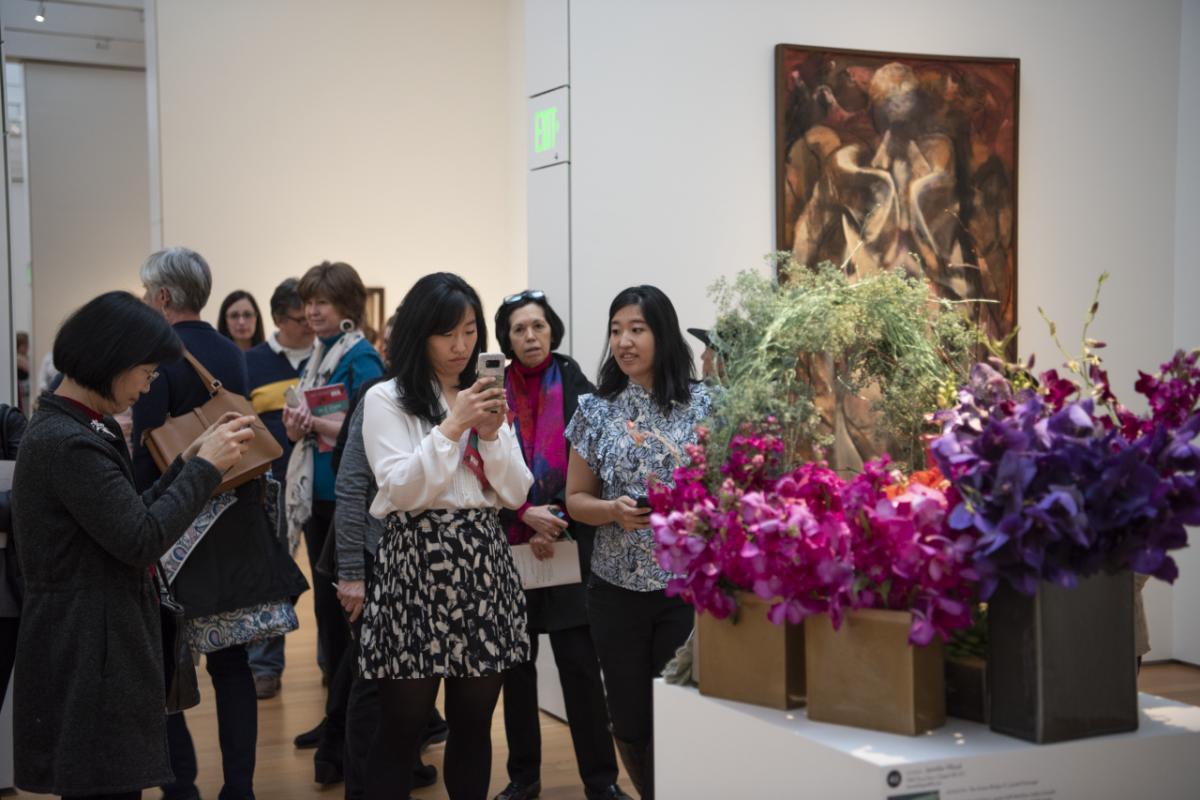 Tickets for Art in Bloom
Tickets for Art in Bloom can be purchased online here (note that tickets are for a specific day and entry time).
$18 for museum members
$20 for non-members
Free for children 6 and under 
Related events are ticketed separately. Additional fees apply for select workshops, presentations and other events.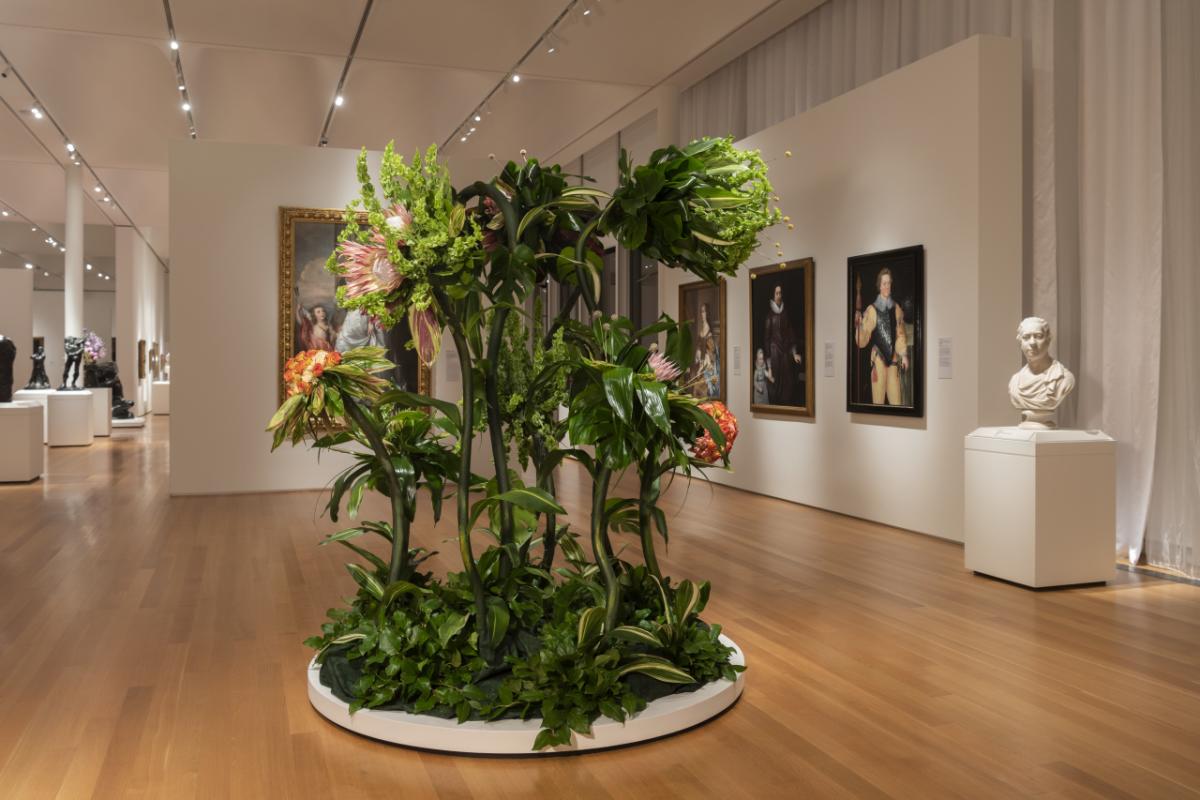 Hours
Thurs., June 3, 10 am–6 pm (last ticket 5 pm)
Fri., June 4, 10 am–8 pm (last ticket 7 pm)
Sat., June 5, 10 am–8 pm (last ticket 7 pm)
Sun., June 6, 10 am–6 pm (last ticket 5 pm)
Thurs., June 10, 10 am–6 pm (last ticket 5 pm)
Fri., June 11, 10 am–8 pm (last ticket 7 pm)
Sat., June 12, 10 am–8 pm (last ticket 7 pm)
Sun., June 13, 10 am–6 pm (last ticket 5 pm)
Accessibility hours: For this year's Art in Bloom, the museum will be offering accessible hours on Sat. morning, June 5 and June 12. From 9-10am, capacity will be reduced to accommodate visitors with autism spectrum disorder, those with sensory sensitivities and anyone who would benefit from being able to view the content in a less crowded, quieter environment. These time slots are available for purchase on the ticketing website.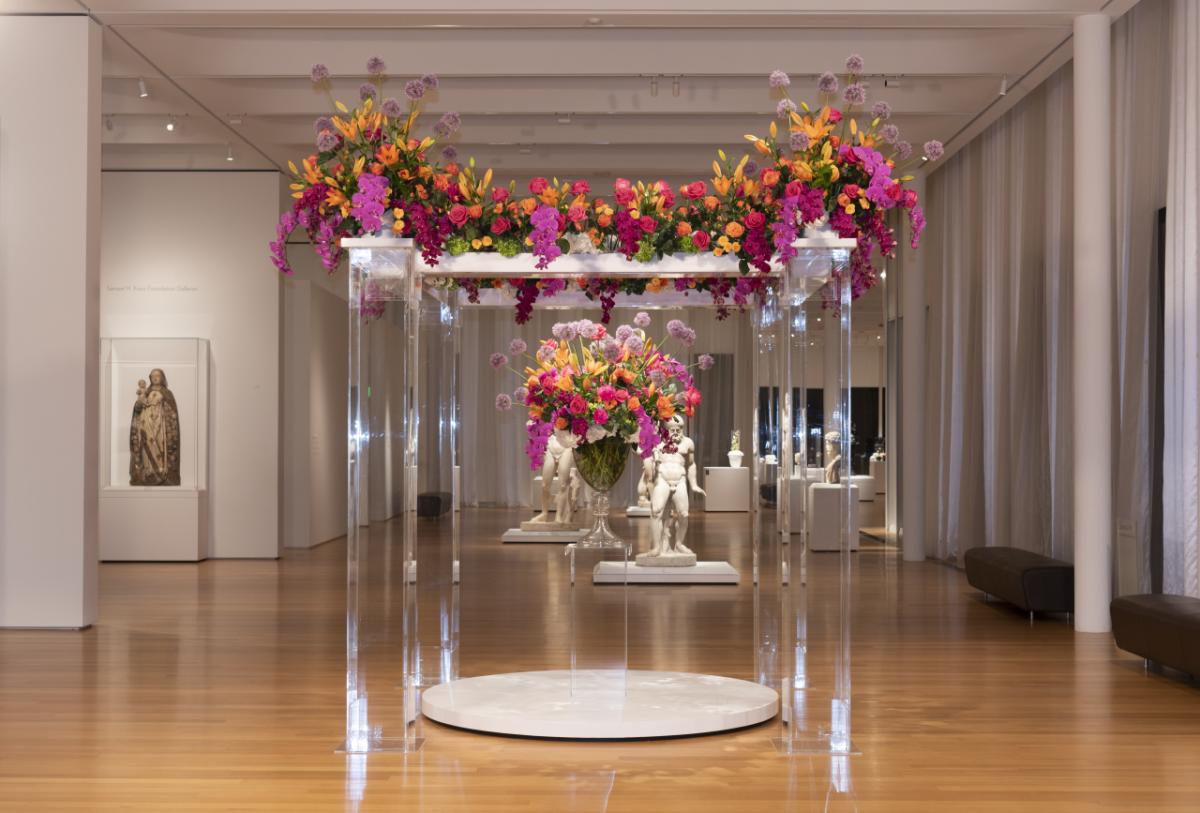 Parking
During this popular event, visitors are encouraged to carpool or take public transportation via the GoRaleigh bus route 27 to the NCMA. Information about the bus is available on GoRaleigh's website. The NCMA is also home to a Citrix Cycle bike station.
Limited free parking is available on the NCMA campus. For visitors who need assistance, NCMA golf carts will be circling the parking lots during Art in Bloom.
Another major museum exhibit: Golden Mummies of Egypt
The arrival of Art in Bloom provides a perfect chance to check another jaw-dropping display off your bucket list if you're coming from out of town.
One of the state's most highly-anticipated museum exhibits of the year—and on display now in the museum's East Building—Golden Mummies of Egypt presents eight extraordinary mummies for public viewing and explores beliefs about the afterlife during the era when Egypt was part of the Greek and Roman worlds (circa 300 B.C.E.–200 C.E.). The practices of preservation and decoration of the body and the transformation of the deceased into a god are spectacularly shown by the mummies on display. 
This exhibition runs through July 11, 2021, and you can purchase tickets now. Note that separate tickets are required for Art in Bloom and Golden Mummies.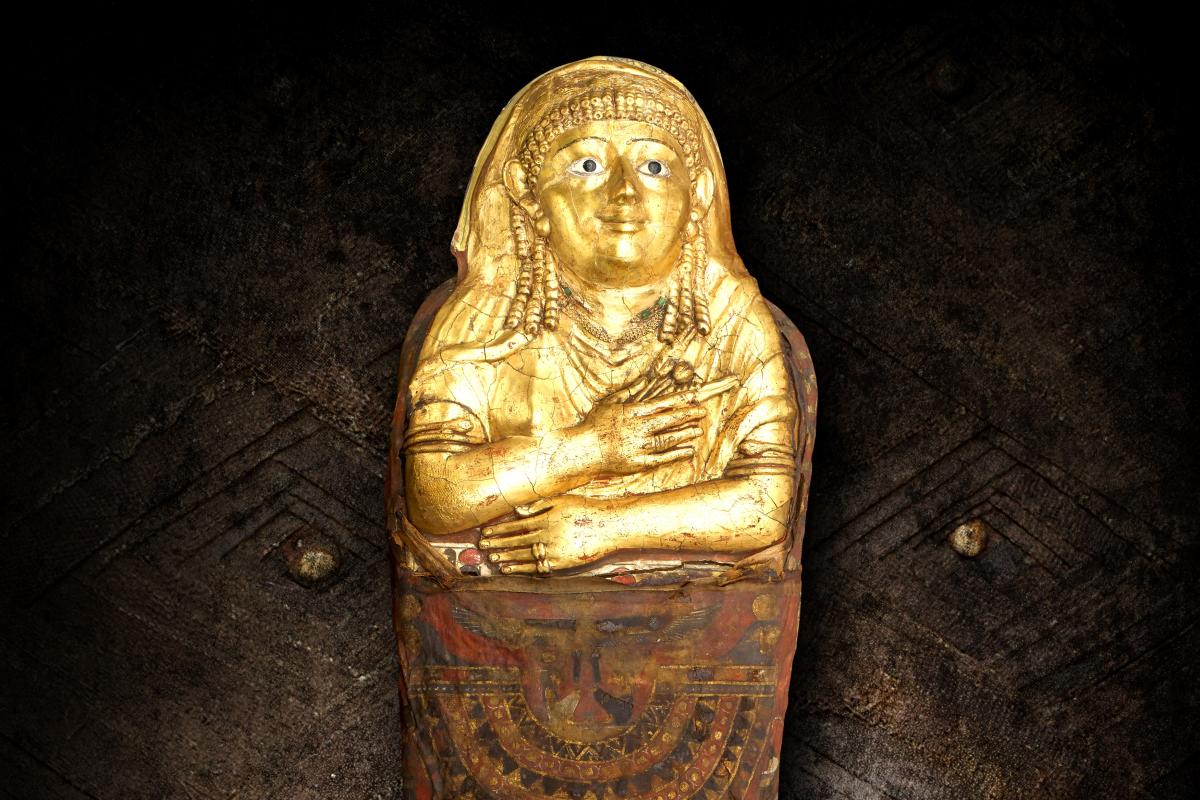 Comments