Art in Bloom at the North Carolina Museum of Art: March 15-19
Tuesday, February 07, 2023, 9am by visitRaleigh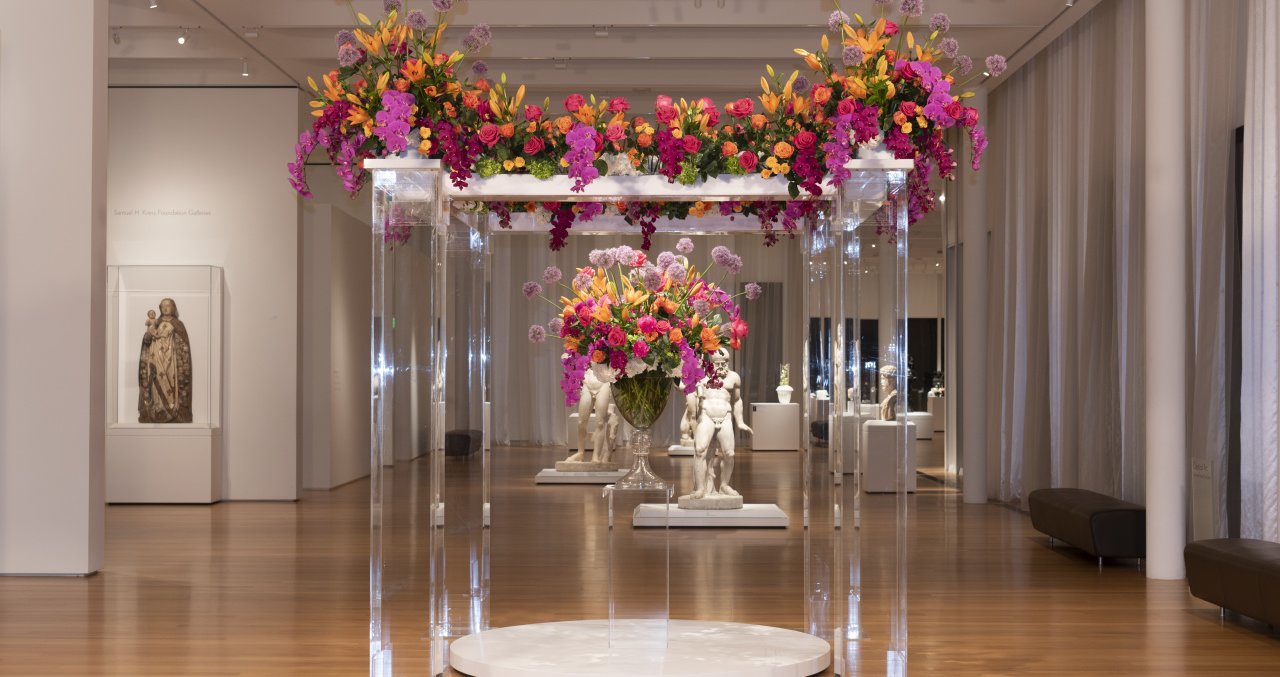 One of the can't-miss events of the year, Art in Bloom is ready to return for a five-day celebration of art, flowers and community at the North Carolina Museum of Art (and tickets are going to go fast!).
From March 15-19, 39 unique floral arrangements—some more than 10 feet tall—will be created on-site by world-class designers and florists and showcased throughout the museum's West Building.
PNC Bank is once again the sponsor of Art in Bloom.
The special event offers visitors a way to connect with art through floral interpretations of the museum's latest acquisitions and visitor-favorite works from the newly reimagined People's Collection. Guests will be greeted by a large welcome installation by Heather Ann Miller of Eclectic Sage and several large-platform floral displays based on the theme "cinematic," highlighting representations of music, theater, dance and film featured in the museum's collection. 
More than 20,000 people attend the highly-anticipated event each year.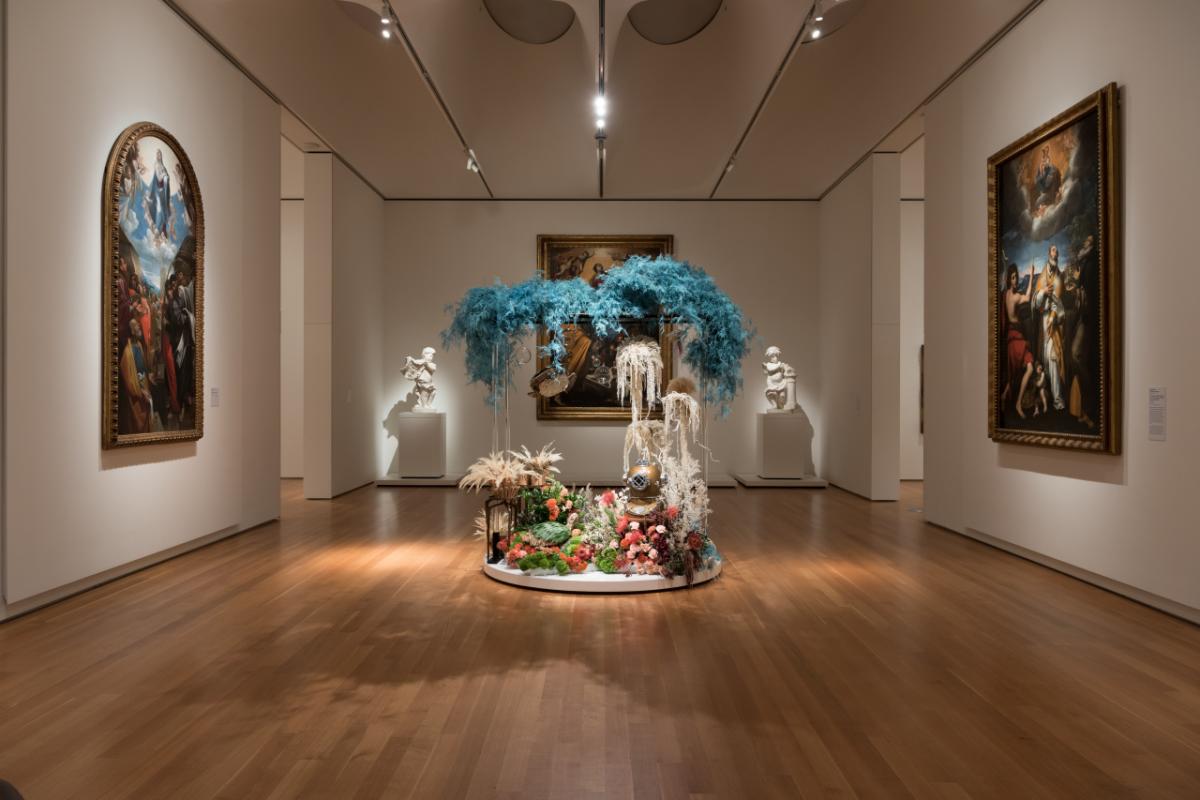 The event also includes floral workshops, lectures and tours, as well as special extended hours, daily live music and expanded food options—the new NCMA Café (reservations required) will be serving a classic British tea menu, with an artful collection of savories, tea sandwiches, floral-inspired cocktails and pastries. The more casual East Café will also serve floral-inspired, barista-crafted coffee, with sandwiches, salads, made-to-order items from the grill, beer, wine and more. 
Note: Some of the extra events sell out quickly. See the North Carolina Museum of Art website for details. The always-popular opening reception event still has some tickets remaining.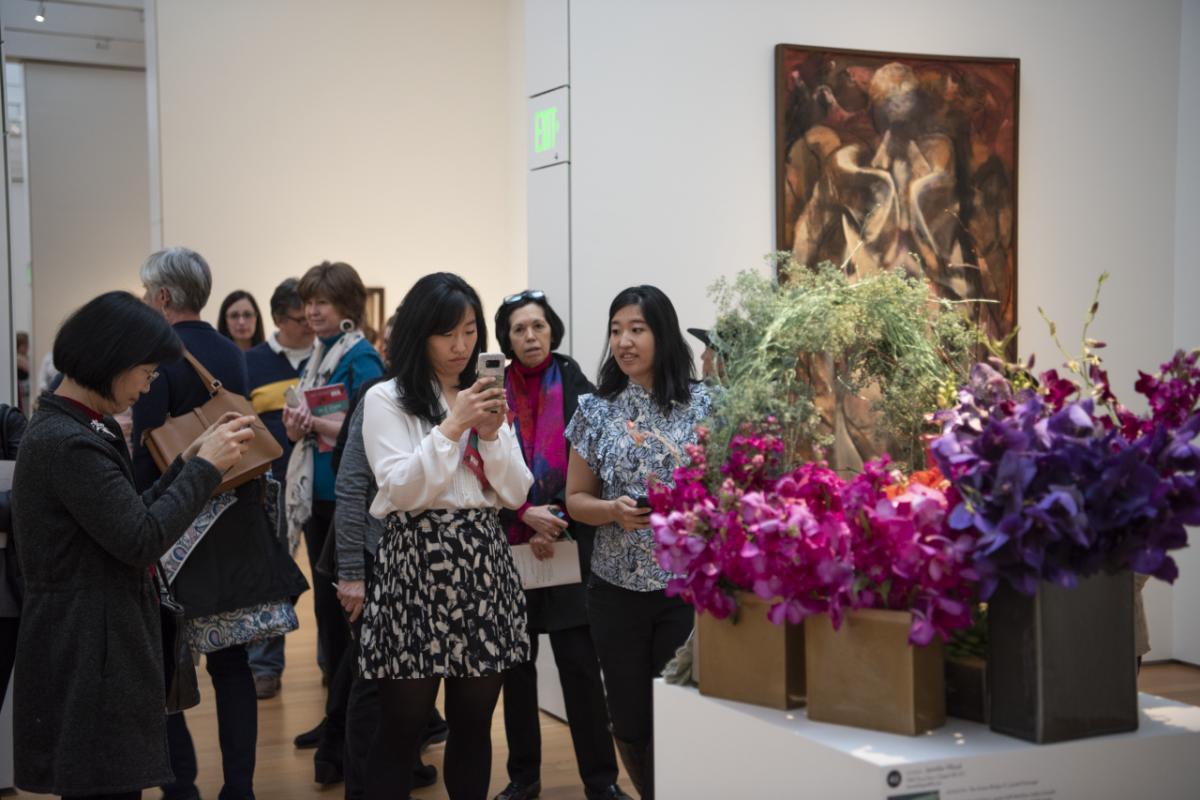 Tickets for Art in Bloom
Tickets for Art in Bloom can be purchased online here (note that tickets are for a specific day and entry time).
$30 for museum members
$33 for non-members
Free for children 6 and under 
Additional fees apply for select workshops, presentations and other events. 
Related: A new exhibition, Michael Richards: Are You Down?, opens March 4 at the museum. During Art In Bloom, admission to the exhibit will be free and open to the public in the museum's East Building. Are You Down? runs through July 23. 
Hours
Wed., March 15, 9:30am-4pm (doors close at 5:30pm)
Thurs., March 16, 9:30am–5pm (doors close at 6:30pm)
Fri., March 17, 11am–8pm (doors close at 9:30pm)
Sat., March 18, 9:30am–8pm (doors close at 9:30pm)
Sun., March 19, 9:30am–5pm (doors close at 6:30pm)
Accessibility hours: For this year's Art in Bloom, the museum will be offering accessible hours on Fri., March 17 at 10am. During these hours capacity will be reduced to accommodate visitors with autism spectrum disorder, those with sensory sensitivities and anyone who would benefit from being able to view the content in a less crowded, quieter environment. These time slots are available for purchase on the ticketing website.
Live music
Wed., March 15 and Thurs., March 16: 3-5pm with Monica (Hye-Bin) Song
Fri., March 17: 6-8pm with Smitha Prasad
Sat., March 18 and Sun., March 19: 3-5pm with Sayeh Ensemble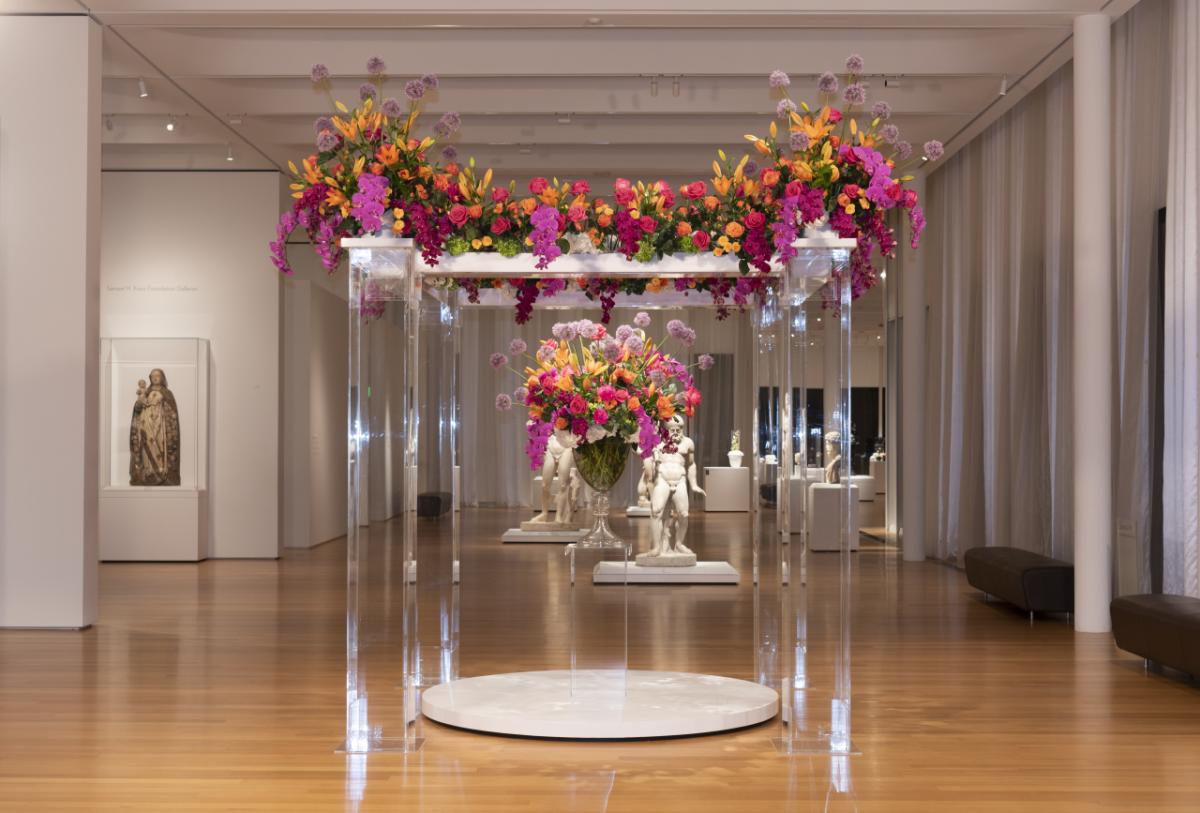 Parking
During this popular event, visitors are encouraged to carpool or take public transportation via the GoRaleigh bus route 27 to the NCMA. Information about the bus is available on GoRaleigh's website. The NCMA is also home to a Cardinal Bikeshare station.
Limited free parking is available on the NCMA campus. For visitors who need assistance, NCMA golf carts will be circling the parking lots during Art in Bloom.
---
The North Carolina Museum of Art—one of Raleigh's most cherished indoor and outdoor spaces—is one of the state's most visited attractions. The museum consists of two buildings of galleries, a beautiful outdoor amphitheater and a the nation's largest museum park that features monumental art installations. The museum is located at 2110 Blue Ridge. Rd.
Comments