Meet the Visit Raleigh Sales Team: Nicole Keshler
Tuesday, November 23, 2021, 3pm by Visit Raleigh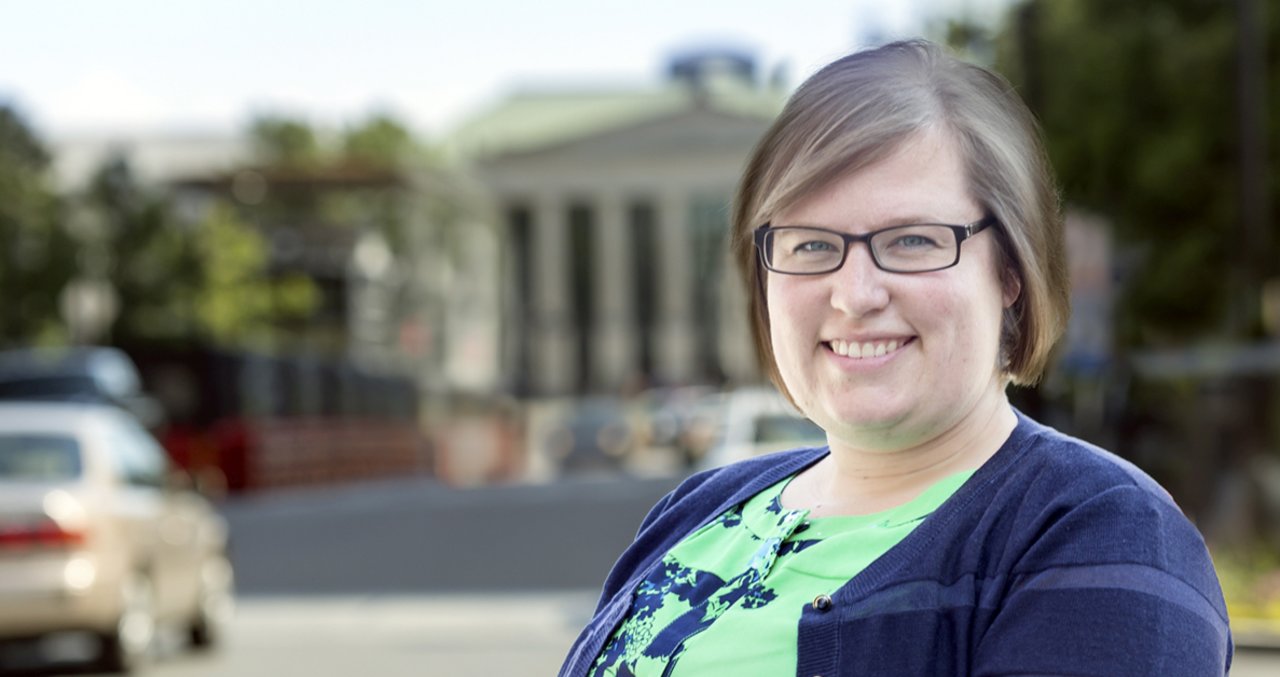 Welcome to the fourth installment of our "Meet the Team" series with the Visit Raleigh Sales Department! In this Q&A, national sales manager Nicole Keshler shares her favorite things to do in Raleigh, N.C., what she loves about the meetings industry plus more. A Visit Raleigh sales team member for nearly 12 years, Nicole promotes Raleigh, N.C., as a leading destination for meetings and assists event planners from N.C. and S.C. who utilize the Raleigh Convention Center, plus planners from the states of Ala., Fla., Ga., Ky., La., Miss. and Tenn. Get to know Nicole below!
 
Q. What are your go-to weekend activities or hobbies?
I love getting out and exploring local maker and farmers' markets. There are so many talented folks in our community who have built businesses baking cookies and breads, growing produce, making gifts and more, and I really enjoy seeing new vendors pop up each time. I also have a two year old, and we love going to the parks. The Raleigh area has a ton of great parks, and many of them have been recently updated. There are so many that we can go to a new one every month and still have more to explore!
 
What do you love most about working in the meetings industry?
The community! I always knew that the meetings and events industry was special but after working through a pandemic, it's become even more evident. The way we've been able to lean on each other and get through this time has been great. We have wonderful partners in Raleigh and Wake County, and so many of them have had a tough time. So our sales team has gone above and beyond to make sure our meeting and hotel partners know that we are in this together and will do whatever we can to work alongside them. It's truly a team effort!
 
What is your favorite restaurant in the Raleigh area and why? Favorite menu items?
Let's be real. There's no way to pick just one. I always tell myself that I'll try a new spot for lunch instead of the same places I usually go to but it's so hard when the places I like to go are so good. It's probably not the most popular thing on the menu but I love the veggie sandwich at Beasley's Chicken + Honey. Don't get me wrong, the fried chicken is great, too, but there is something about that sandwich that I just love. Paired with fries and two of the special sauces, it's a favorite go-to for lunch. I also really like Transfer Co. Food Hall. The teriyaki chicken box with kimchi fried rice at Bul Box is delicious. Go try it today. 
 
What attractions or events would you recommend to first-time visitors to Raleigh, N.C.?
This is a tough question because there's so much to do here for so many different interests. It also can change based on the season and what time you visit. Certainly make time to find out if there are any markets going on when you're visiting. This gives you a chance to buy something locally made to eat or to take home to enjoy for a long time to come. North Hills has a great farmers' market on Saturdays in the warmer months with live music and lots of shopping opportunities. If you come during the holidays, check out one of the holiday light shows and take the time to stroll through Historic Oakwood. It's beautiful that time of year. Our visitRaleigh insider blog showcases other must-see things going on in the community, and I recommend you take the time to scroll through and see what's going on and what's new!
 
Check out the rest of the "Meet the Team" Q&A series on our meetings insider blog here and get to know the Visit Raleigh Sales team!
And if ever in need of assistance with planning meetings in Raleigh, N.C., contact Nicole or our Sales team here. We'd love to help plan your next meeting in the Raleigh area!

Author: Visit Raleigh
Visit Raleigh is the official and accredited destination marketing organization (DMO) for all of Wake County.
Comments