Three New Meeting Spaces Opening in 2021 in Raleigh, N.C.
Monday, February 22, 2021, 3pm by Visit Raleigh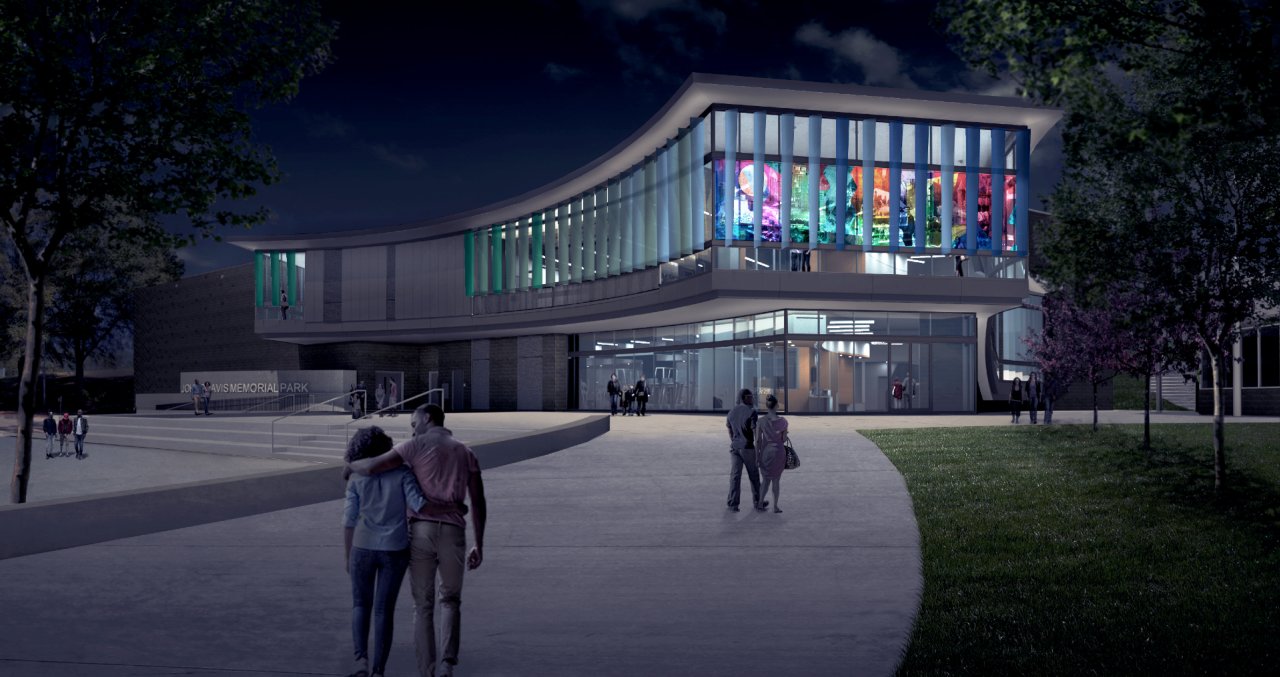 We're all thrilled to have turned the page to a new year. And while there is plenty of work to be done—the hospitality and tourism industry remains tasked with delivering safe experiences, social distancing needs to continue and vaccines need to be rolled out—there are certainly bits of good news on the horizon in Raleigh, N.C. (it helps, of course, to have been listed as one of Travel + Leisure's best places to travel this year). 
We can't wait to have meetings and events back fully in Raleigh, N.C. In the meantime, check out these great new venues coming to the City of Oaks. If you have any questions about the venues or the Raleigh area in general, feel free to contact us any time! We can also give guided virtual tours with insider info on other spaces around the destination.
 
Heights House Hotel
Created from an 1858 Italianate-style historic mansion in the Boylan Heights neighborhood in downtown Raleigh, Heights House Hotel is a majestic property currently being renovated, restored and transformed into a gorgeous, 10,000-square-foot, nine-room boutique inn and gathering space. Owned by local husband-and-wife duo Jeff and Sarah Shepherd, this National and Raleigh Historic Landmark is one of the few remaining pre-Civil War houses in the area and should make for one of the most unique vacation and staycation spots once opened (projected to be in the first half of 2021). It's also going to make for an impressive meeting space option for groups!
Meeting space: 
The house is ~10,000 square feet and has 15-foot ceilings, original hardwoods, large pocket doors, 10 fireplaces and grand common spaces, including a library and parlor
1,500 square feet of common areas for events
Space for a 30-by-60-foot tent in the back
Just a two-minute walk from historic Boylan Bridge, with a one of the best views of downtown Raleigh
Get more info on meeting space and rentals here. 
New John Chavis Memorial Park
Named for early 19th-century free black preacher and teacher of all races John Chavis, this 37-acre City of Raleigh park was opened in 1938 in downtown Raleigh and thrived for many years as one of the state's first urban parks for African Americans. A revised master plan—including a new two-story community center, meeting spaces, renovated Carousel House (which houses one of the oldest operating vintage carousels in the U.S.) and a new central plaza with an integrated water feature—was adopted in 2014, and construction is scheduled to finish this summer.
Meeting space: 
Four shelters ranging from 25-person capacity to 60
Community center 
Gymnasium (capacity: 300) 
Dance room (capacity: 49) 
Media center (capacity: 170; 44 by 38 feet) 
Community room (capacity: 39; 34 by 28 feet) 
Get more info on meeting space and rentals here. 
The Maxwell 
Located just 10 minutes south of downtown Raleigh, The Maxwell is a brand-new and welcoming wedding venue with a modern feel. The Maxwell's capacity allows for up to 300 guests for seated functions and 550 for receptions, with more accommodations available. This venue is the perfect size and feel for mid-sized events, including corporate, holiday, seminars and more. Construction is set to finish by March 2021, and the venue is accepting bookings for May 2021 and beyond. 
3,500 square feet of main event space to hold 300 seated 
1,900 square feet of additional indoor event space for cocktail hours or smaller events
Multifunctional private suite with bathroom
Onsite parking
Get more info on events at The Maxwell here. 

Have questions or want to know more about meeting spaces in Raleigh, N.C.? Contact our sales team today!
 

Author: Visit Raleigh
Visit Raleigh is the official and accredited destination marketing organization (DMO) for all of Wake County.
Comments