Unique Meeting Venue Spotlight: North Carolina Museum of Art
Tuesday, June 11, 2019, 10am by Visit Raleigh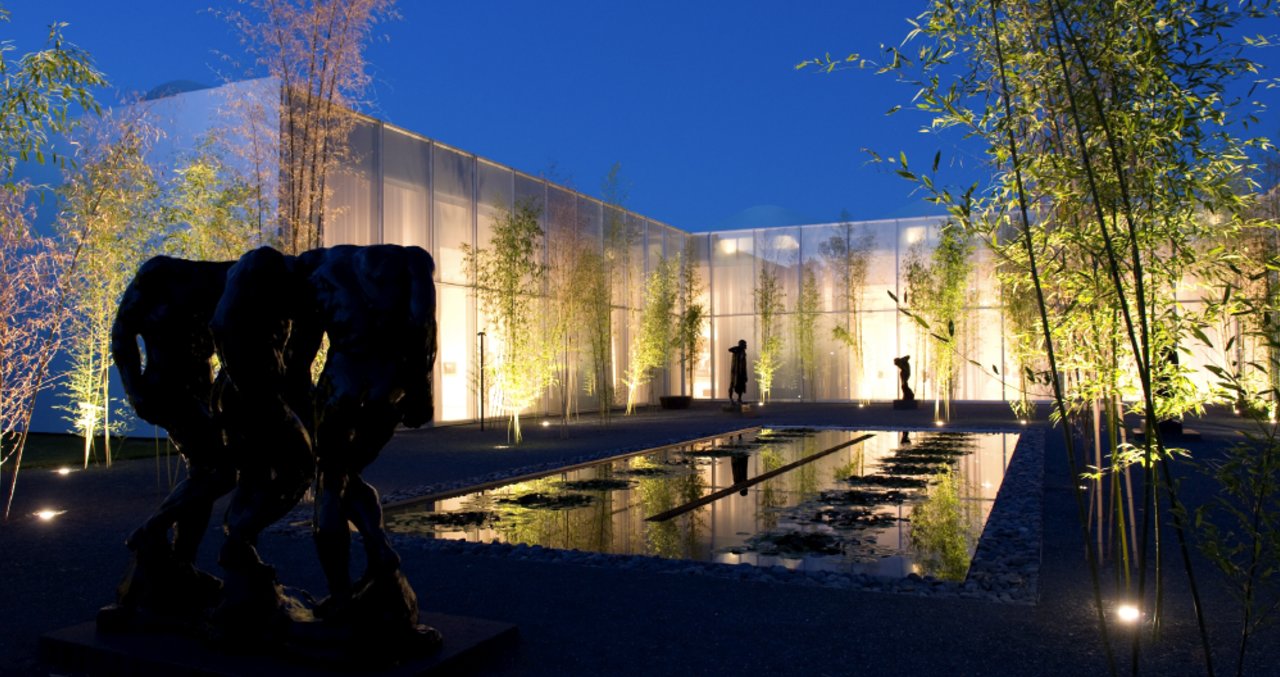 When the North Carolina Museum of Art opened to the public on April 6, 1956, it was dubbed "The Miracle on Morgan Street" by local media.
More than 30 years in the making, a $1 million appropriation from the state legislature—used to purchase 139 European and American paintings and sculptures—ultimately led to the opening of the museum in downtown Raleigh, just one block from the North Carolina State Capitol. It was the first art museum in the country to be established using state funds.
Today, the museum—now located off Blue Ridge Rd. near PNC Arena in West Raleigh—is thriving as a space to view all types of visual art, as a gathering place for a diverse community and as a home for outdoor concerts, movies, recreation and more (not to mention a wonderful site for meetings, weddings and other events!).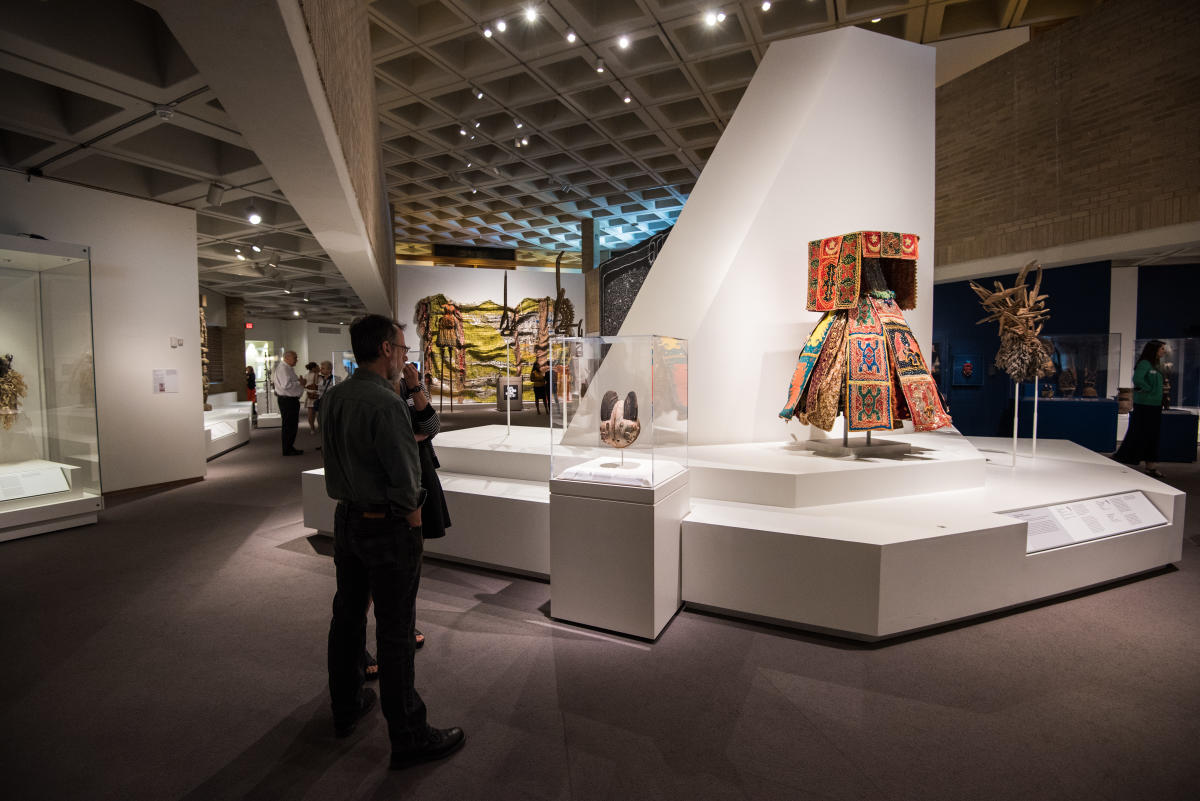 The museum is made up of two buildings: the West Building—opened in 2010—which holds the permanent collection, and the original building (East Building), which offers rotating exhibitions and educational programs.
The stunning West Building offers outstanding works of art from antiquity to the present, including European, American, African, Egyptian and Jewish art. The galleries offer excellent examples of work that range from Greek sculpture to Renaissance paintings to contemporary photographs.
Surrounding the museum buildings is the Ann and Jim Goodnight Museum Park. Made up of 164 acres of trails, public art installations and a gorgeous amphitheater, the park is the nation's largest museum art park (and one of the most cherished public outdoor spaces in the City of Oaks).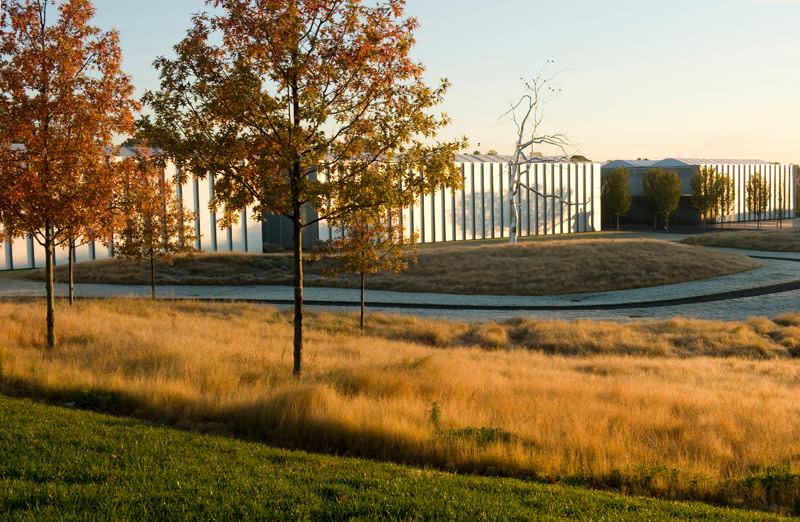 Modern galleries, outdoor gardens and inventive cuisine (plus beautiful works of art) make the North Carolina Museum of Art a truly-unique location for events of all kinds—from receptions large and small to elegant dinners, corporate meetings, boardroom retreats and more.
Both the East and West Building main halls can hold 250 standing (or 200 seated) guests for large-scale entertainment. The North Courtyard (pictured below) can hold 100 guests for weddings and receptions. The museum's auditorium—which has audiovisual capabilities with a large screen and a stage—seats 235 guests for presentations, seminars and performances.
If desired, food and beverage is provided by Iris, the museum's award-winning restaurant featuring contemporary American cuisine with regional and international flavors.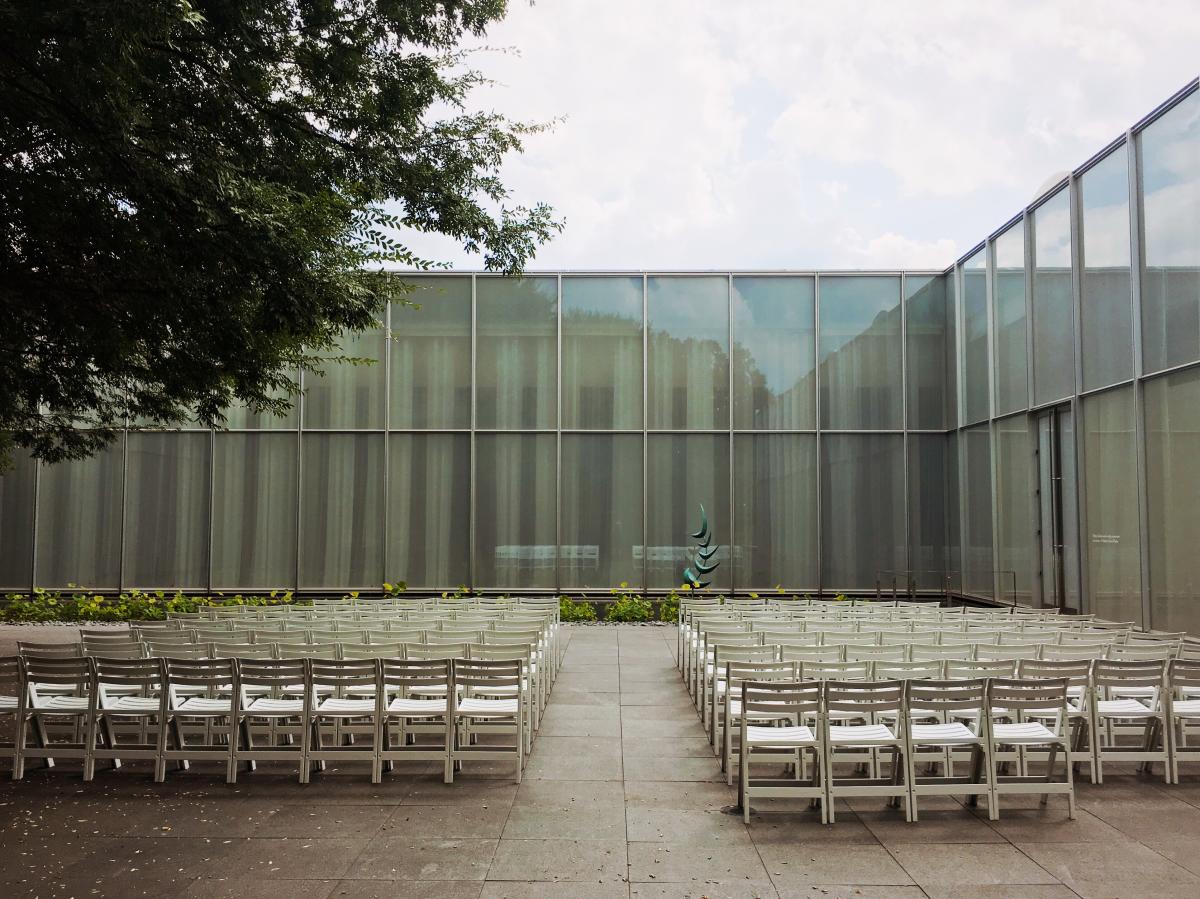 Major bonus points: Guided tours and special lectures are available to groups for a fee; museum galleries may remain open to client/groups as well; live music is welcome for events; and an abundance of free parking is available onsite!
Have questions or want to know more about the North Carolina Museum of Art or any other meeting spaces in Raleigh, N.C.? Contact our sales team today!

Author: Visit Raleigh
Visit Raleigh is the official and accredited destination marketing organization (DMO) for all of Wake County.
Comments