Unique Venue Spotlight: Botanical Lounge
Friday, February 18, 2022, 9am by Visit Raleigh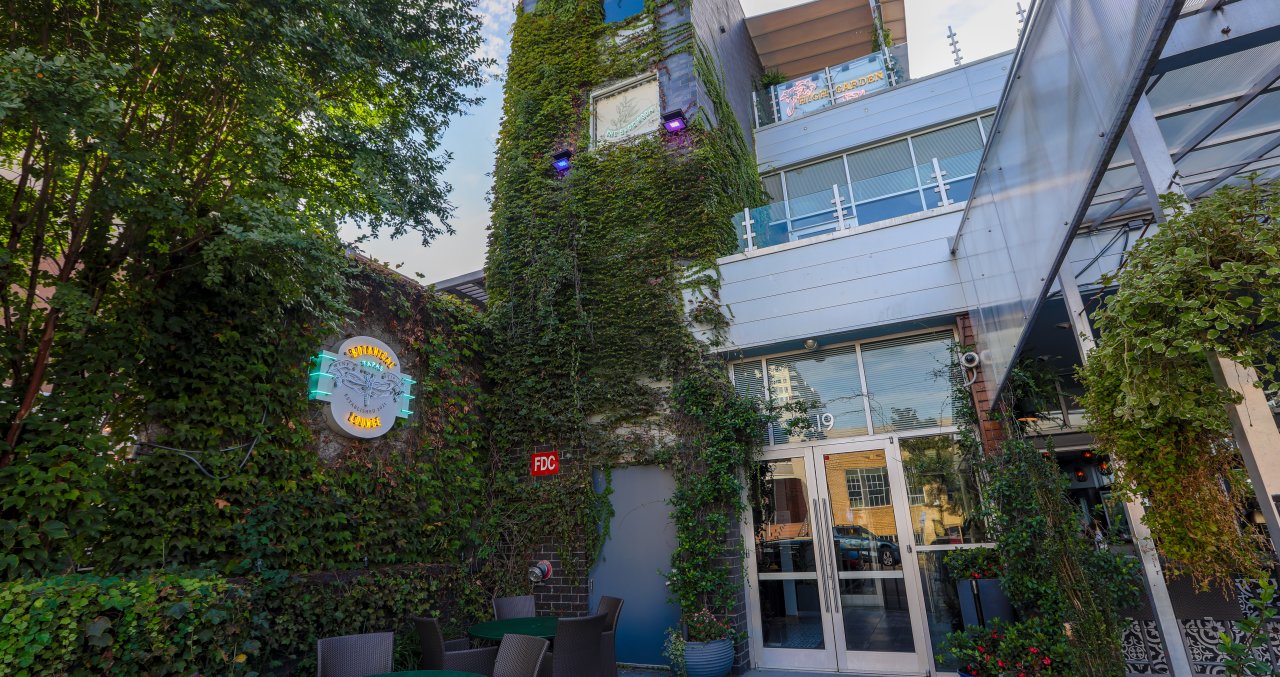 The newest addition to the Glenwood South district in downtown Raleigh, N.C., Botanical Lounge is an upscale lounge serving a tapas-style menu, craft cocktails and champagne on draft—perfect for your next meeting or event!
The three-story space, formerly known as Solas, was revamped and rebranded in 2021. Passionate mind Niall Hanley and the team at Hibernian Hospitality Group transformed the space into Botanical Lounge during the COVID-19 pandemic. Niall also owns many favorite local spots, including The Station, Hibernian Restaurant & Pub, Raleigh Beer Garden, Morgan Street Food Hall and Watts & Ward.
After its recent renovations, the Botanical Lounge can hold up to approximately 220 guests in total. The indoor space comfortably holds 140 people, while accordion-style doors can open to create more room and access to the front and side patios. The unique venue has a 33-foot main bar inside and a second, 20-foot outdoor bar on the patio.
In addition to the velvet couches, relaxing ambiance and modern furnishings, the venue is also adorned with an array of live greenery.
Botanical Lounge is located at 419 Glenwood Ave.—in the center of the Glenwood South district. The Glenwood South district is known as the trendiest nightlife district in downtown Raleigh and is easily accessible on foot. Over the past 20 years, this district has transformed from a quiet row of commercial buildings and art supply stores to a bustling entertainment area.
After your event at Botanical Lounge, head to the streets and stop by nearby boutiques, bars and restaurants. Enjoy a night of people-watching and barhopping, as live music spills out onto the streets from the dozens of nightlife venues.
The Botanical Lounge is only one venue in the three-story establishment at 419 Glenwood Ave. On the second floor is Sage Room—an event space with a large dance floor, AV lighting, a state-of-the-art sound system and an outdoor patio overlooking downtown Raleigh. The rooftop lounge, Highgarden, offers panoramic views of downtown Raleigh's skyline. The completely open-air rooftop lounge is great no matter the time of year (there are fire pits in the fall and winter!) 
Note: All three floors have the option to be rented out—with an overall capacity of 900 people. A chef's kitchen is capable of cooking food for full rentals of the entire building.
Header photo by Patrick Caudle 

Author: Visit Raleigh
Visit Raleigh is the official and accredited destination marketing organization (DMO) for all of Wake County.
Comments