Unique Venue Spotlight: Marbles Kids Museum
Tuesday, August 09, 2022, 1pm by Visit Raleigh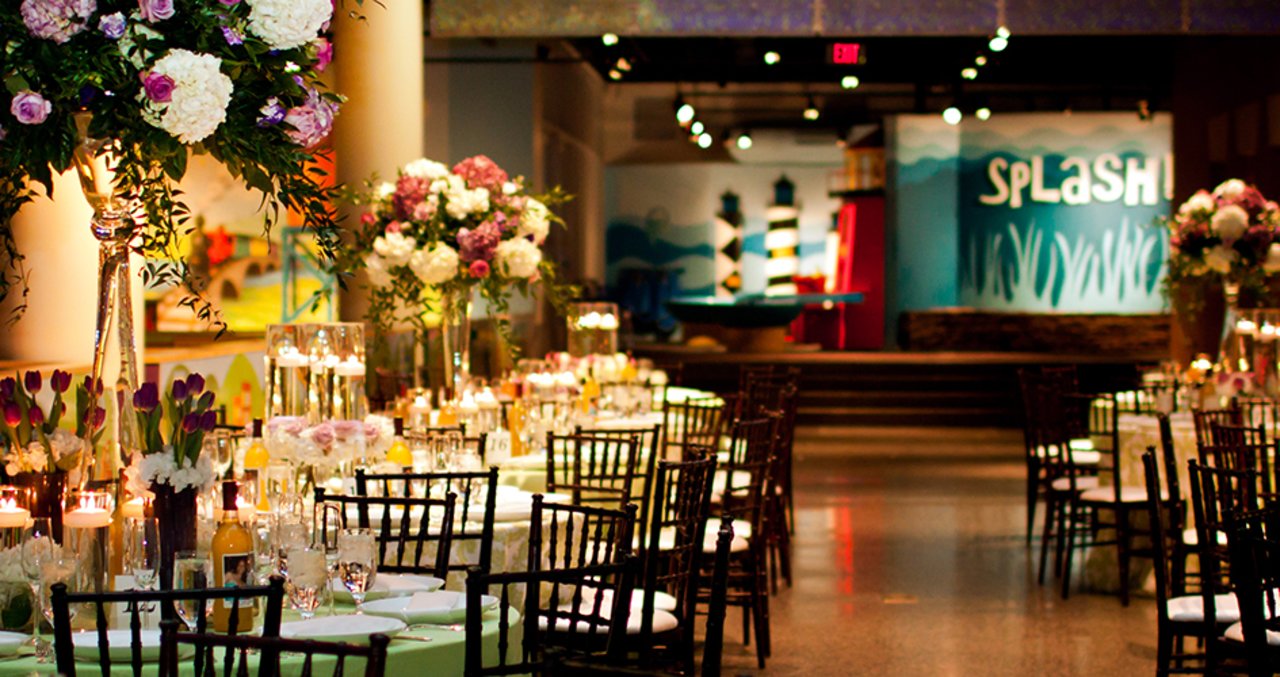 Next month will mark 15 years since Marbles Kids Museum opened in Raleigh, N.C. The children's museum opened its doors on Sept. 29, 2007, and has since hosted hundreds of meetings and events.
This unique venue holds a bevy of opportunities for play and imagination. Kids (and kids at heart) can go on a jungle safari, board a pirate ship, dress up as a forest creature and so much more. The creative and whimsical nature of Marbles Kids Museum promises a fun, memorable experience to all who visit—making it a great location for your next gathering. The museum even hosts a 21Marbles event for adults each year, which is a popular occasion that locals and visitors alike mark on their calendars.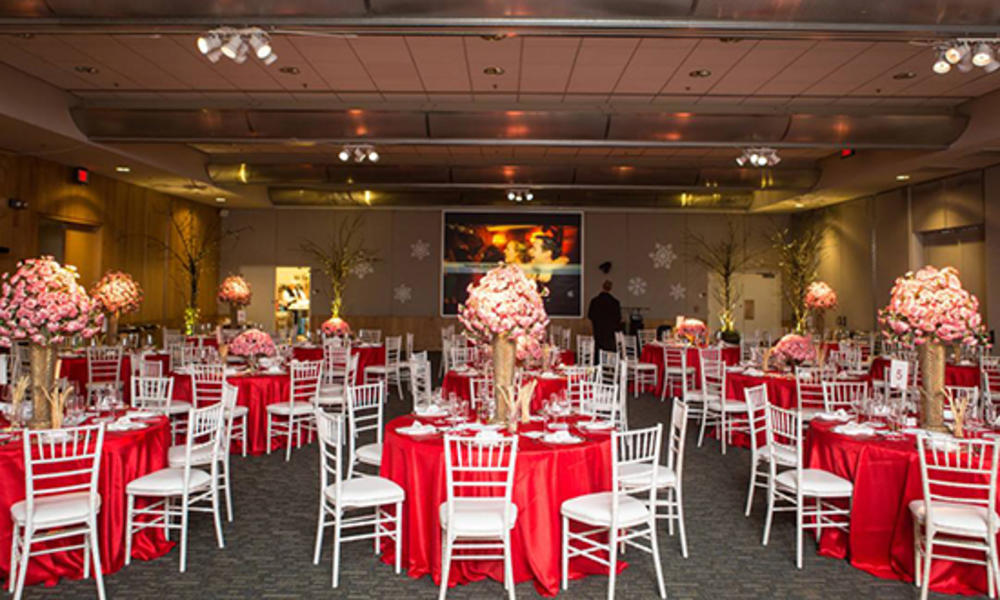 Marbles features nearly 40,000 square feet of event space and can host up to approximately 1,200 guests in their largest rental option. Some unique spaces at Marbles include Curiosity Square, Venture Hall and Zanzibar A/B. The museum's IMAX Theater is a great option for presentations and movie screenings (with 272 seats and four accessible seats).
Curiosity Square is made up of the main lobby and features an open concept with vibrant colors and a soaring ceiling. Curiosity square can host 250 banquet-style and 500 standing.
Venture Hall is located in the museum's IMAX building and features 4,100-square-feet of event space. The hall offers guests a sophisticated and contemporary space for their gathering.
Zanzibar A/B is a 3,456-square-foot event space that can easily be divided or opened based upon your event's needs. The space features floor-to-ceiling windows (great for natural light!) and has a capacity of 180 banquet-style and 250 standing.
There is also an option to rent out the entire main facility based on availability. This includes two floors with over a dozen exciting exhibits, such as the newer imagiFAB, Splash, Moneypalooza and Around Town. Another favorite is Stepnotes, where a trip up or down the stairs magically creates music and a colorful light show.
Additionally, Marbles Kids Museum offers a great multitude of complimentary amenities for each space. An event manager, tables, chairs, AV equipment, security guard, directional signage and access to a well-equipped catering kitchen are all available free of charge with your event. 
Note: There are add-ons available for purchase (such as white resin chairs and a 'Grown Up Play Package').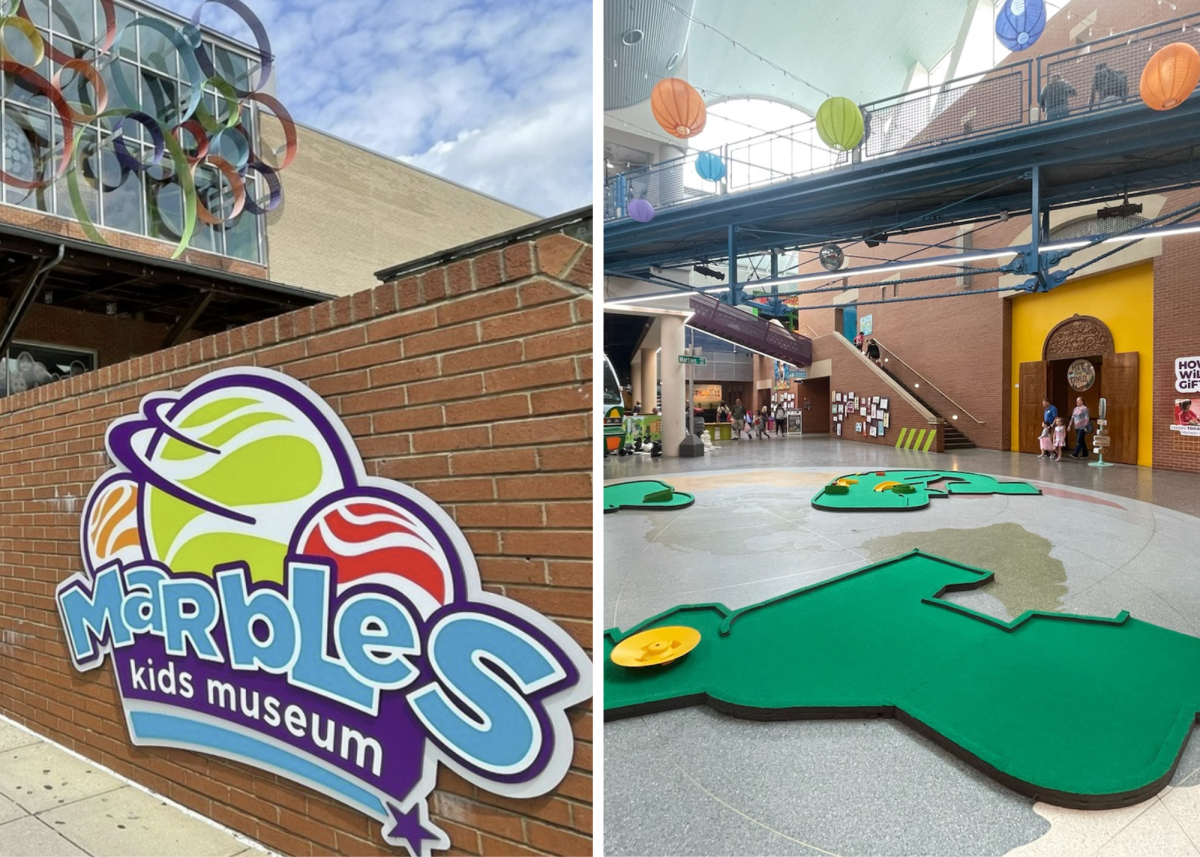 Marbles Kids Museum is located at 201 E. Hargett St., in the heart of the bustling Moore Square district in downtown Raleigh. There are tons of restaurants, attractions and unique experiences within walking distance to the museum. 
After your event, check out one of Niall Hanley's ventures—the dark, sophisticated underground space at Watts & Ward, located below neighborhood favorite Caffe Luna. Or dine in one of chef Ashley Christensen's restaurants, Beasley's Chicken + Honey for extraordinary fried chicken, Southern sides and craft cocktails.
Have questions or want to know more about Marbles Kids Museum? Contact our sales team today!
Photos provided by Marbles Kids Museum

Author: Visit Raleigh
Visit Raleigh is the official and accredited destination marketing organization (DMO) for all of Wake County.
Comments