Unique Venue Spotlight: Whitaker & Atlantic
Wednesday, June 27, 2018, 1pm by Visit Raleigh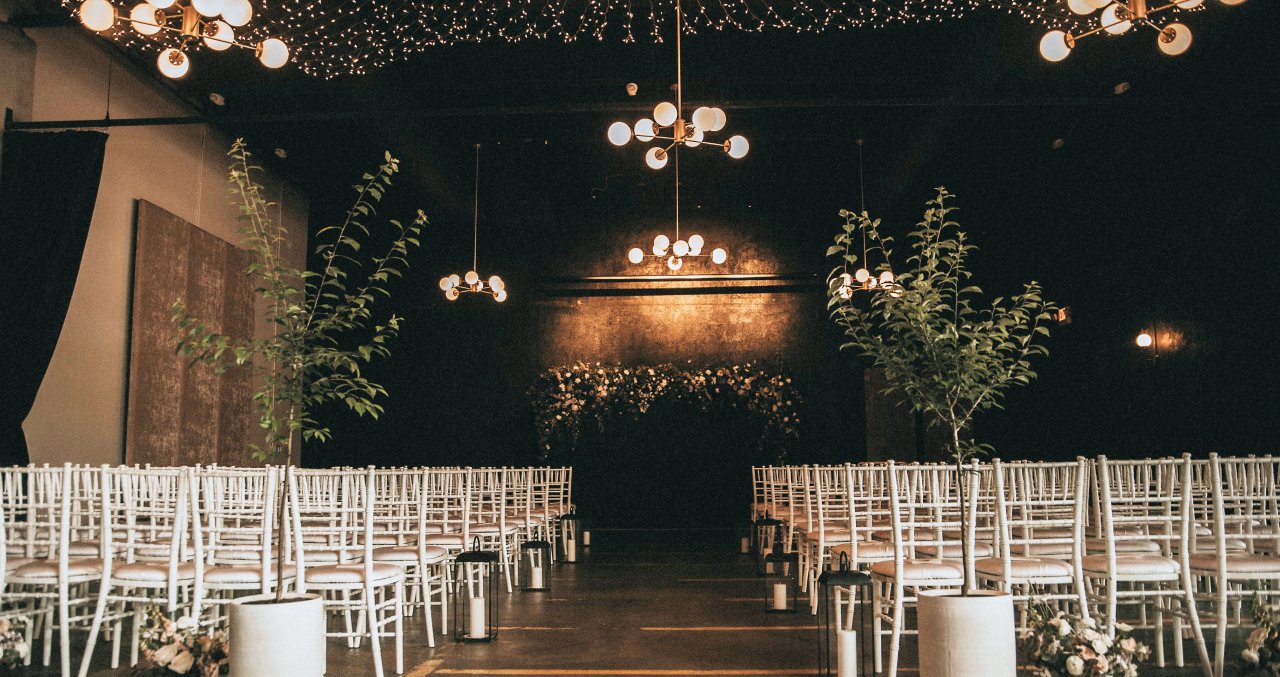 Anchored inside of a converted warehouse that now makes up one of Raleigh's hippest up-and-coming neighborhoods, Whitaker & Atlantic is a gorgeous, modern event space from local chef and entrepreneur Coleen Speaks.
Just outside of downtown Raleigh, the flexible space, which includes a 5,500-square-foot grand room, works for events big and small. High ceilings, textured concrete floors and a handcrafted wooden bar create a warm, inviting atmosphere that's perfect for dining and mingling (plus all the dancing you can handle).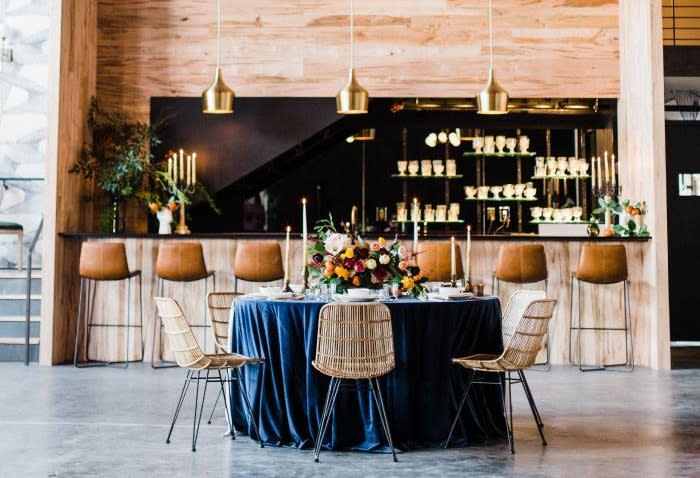 A spacious outdoor promenade and a three-season porch stretch the full length of the grand room, adding another dimension to events with more seating and socializing space. Tucked away in a lofted space above the bar is an elegant bridal suite with its own private bathroom.
Full AV capabilities, including a digital projector, 200-inch screen and a dedicated DJ and multimedia booth are always on hand.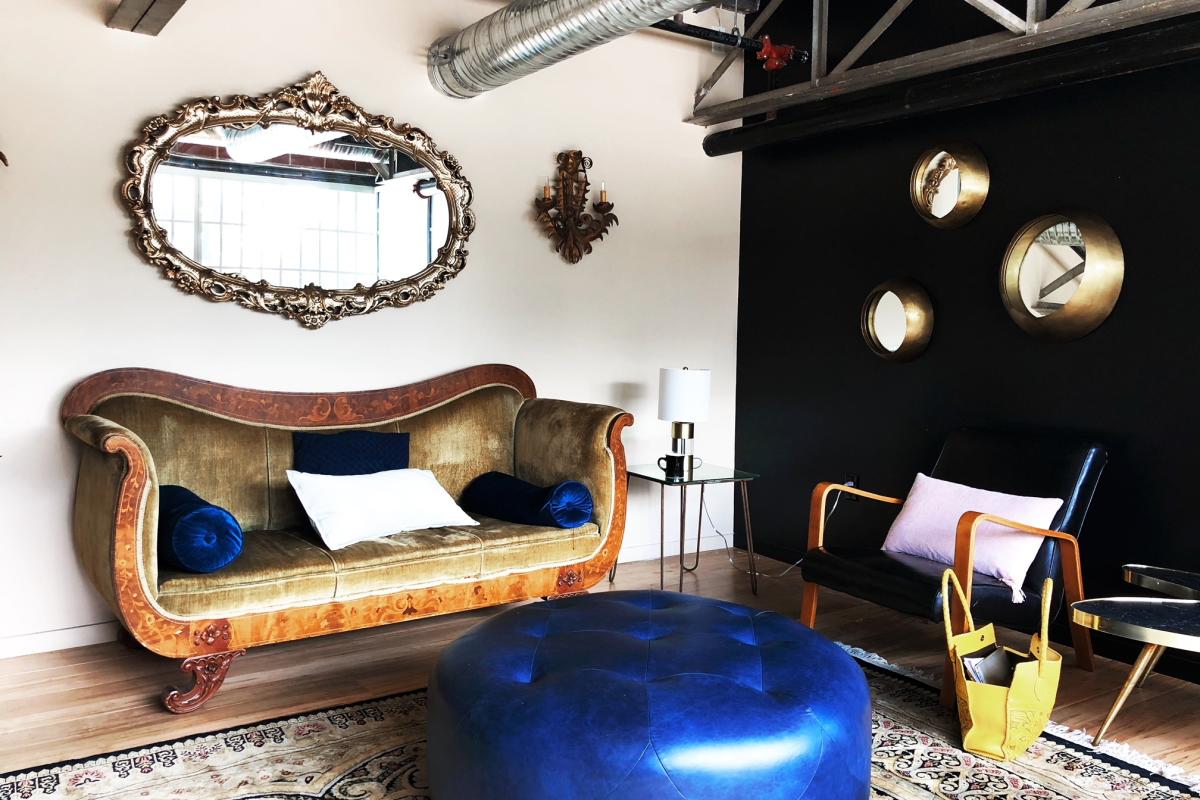 In total, the space is capable of seating 150 guests or accommodating standing receptions and events for up to 300 attendees. Weddings, receptions, lunches and dinners, corporate functions, cocktail parties, fundraisers and other special events can all be planned from start to finish.
For her part, Speaks—whose chef career began at Emeril Lagasse's NOLA Restaurant before coming to Raleigh in 2000—now owns and operates a trio of businesses directly beside each other at Dock 1053 (the revitalized warehouse just outside of downtown Raleigh, originally built in 1955, that also houses art galleries, a brewery, co-working space and more).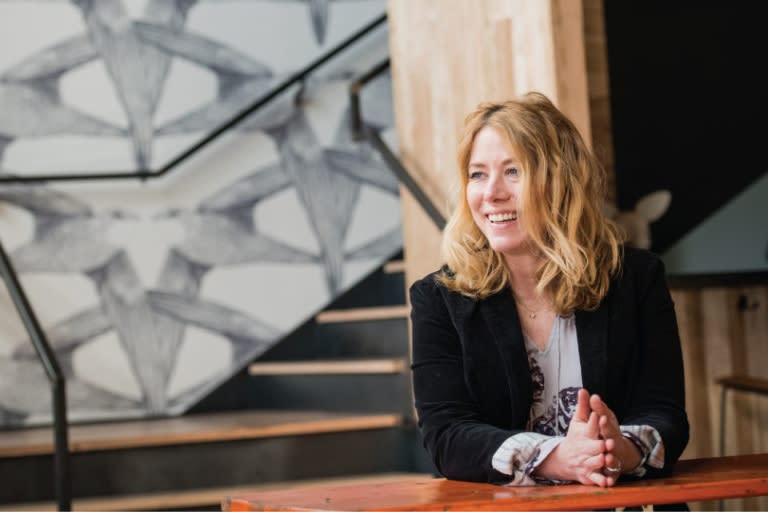 PoshNosh Catering is the full service catering company Speaks originally founded in 2007, making a name for herself with seasonal, chef-driven cuisine. In 2017, Speaks opened her first cocktail bar and cafe, Hummingbird, a stylish neighborhood hangout with classic and original cocktails alongside a menu of bar snacks and small plates that have a New Orleans flare. And Whitaker & Atlantic rounds out the triple-threat of hospitality offerings with an indoor/outdoor event space that uses Speaks' experience to provide full-service event space, planning and catering.
Whitaker & Atlantic is just a couple miles north of the center of downtown Raleigh (about an eight minute drive from the Raleigh Convention Center and downtown Raleigh hotels).
Have questions or want to know more about Whitaker & Atlantic or any other meeting spaces in Raleigh, N.C.? Contact our sales team today!

Author: Visit Raleigh
Visit Raleigh is the official and accredited destination marketing organization (DMO) for all of Wake County.
Comments