Annual Visitation Numbers to Celebrate
Sunday, July 16, 2017, 4pm by Jonathan Freeze, CDME, EDP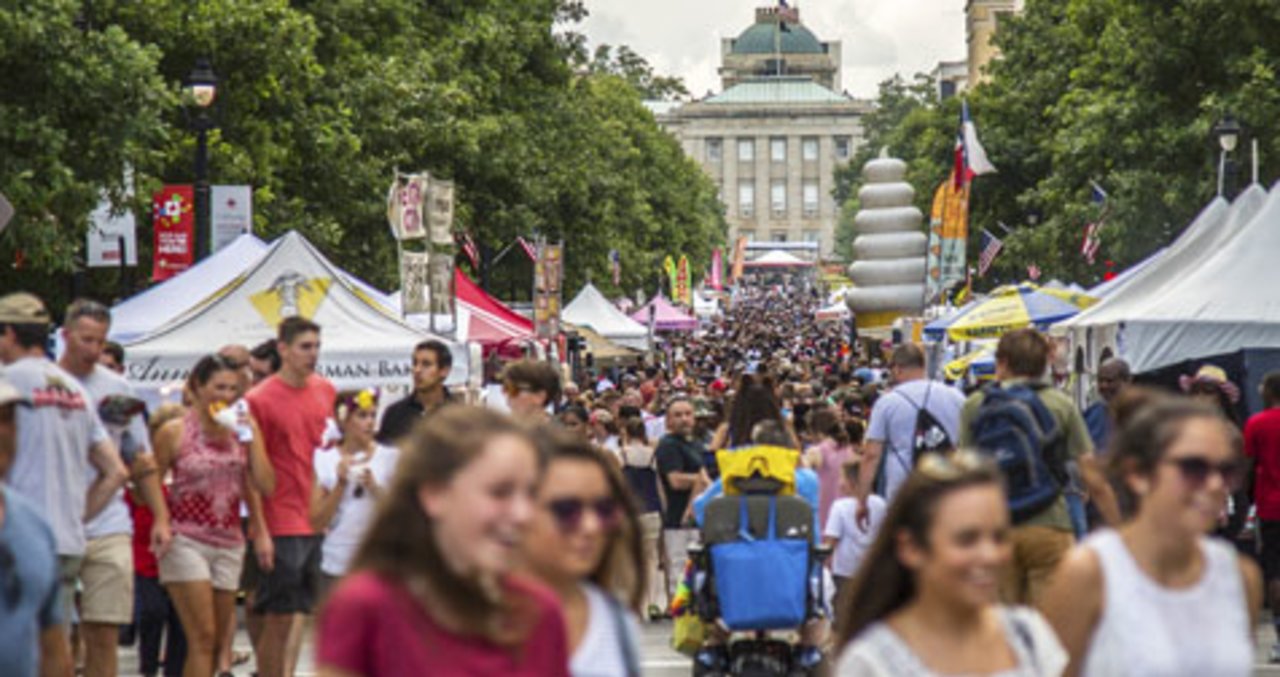 One of the most fulfilling times of year working at a destination marketing organization is when we stop to study the past year of visitation, measure the annual impacts and report on the area's progress in visitor-related economic development. Perhaps nothing is more crucial to fulfilling our mission than proving the sustainable economic growth and development that accrues to Raleigh and Wake County by increasing visitor and convention business here.
With all of the third-party research from 2016 now in, the proven results are again record-breaking for Wake County. In calendar year 2016, our county attracted and served 15.6 million visitors who spent a total of $2.4 billion on their trips here. (These figures are up 3.5 percent and 4.2 percent, respectively, over calendar year 2015 records.)

Though we measure and celebrate these macro-level figures only annually, tourism is a type of economic development whose payoff occurs daily, as customer demand and thus spending are generated again and again to fill our area's hotel rooms, restaurant seats and attractions (such as sports venues) with patrons. In other words, we don't have to wait decades to reap taxed returns on the investments in tourism made today, as the CVB and hospitality industries of Wake County are attracting and serving new and repeat visitors and harvesting the visitor spending every day.
Try to imagine a Wake County with $2.4 billion less per year flowing through its local economy (and that's just direct spending of visitors). More importantly, most all visitor spending is taxed, and in 2016, these taxes paid by visitors and the industries supporting visitation to Raleigh/Wake County totaled $473.4 million. 
Of that, $122.9 million stayed local and made its way into local government coffers—meaning that each Wake County resident was relieved of this tax burden (an average savings of $663 per local household in 2016 alone) while keeping our local governments still running smoothly. (Another $119 million went to state government in 2016, for a combined $242 million in state and local tax impact from tourism.)
This is why we do destination marketing and management at the Greater Raleigh CVB… and why our peers in the CVB industry do what they do for their respective communities across the state and U.S. Generating record-breaking economic impacts like these (while looking back on 30 years of progress at the CVB, est. 1986) is something for which all of us in Wake County can take pause and celebrate.
More about these extraordinary year-end figures and other measures of success will appear in August at the CVB Annual Meeting, in the CVB's 2016-2017 Annual Report and in a fuller report on the economic impact of tourism here.

Author: Jonathan Freeze, CDME, EDP
Jonathan Freeze, CDME, EDP, has built a career in the marketing of places, leading the Greater Raleigh CVB's marketing efforts since 2008. Though a firm believer in the science of marketing, Jonathan also began his career as a writer and creative wordsmith. In 2021 he contributed an award-winning chapter to the book Tourism Microentrepreneurship (Emerald Publishing), and recently he earned the Entrepreneurship Development Professional (EDP) credential. Learn more
Comments