Five Things All Partners Should Know About PIXL
Friday, September 10, 2021, 2pm by Andrew H. Baker, CGSP®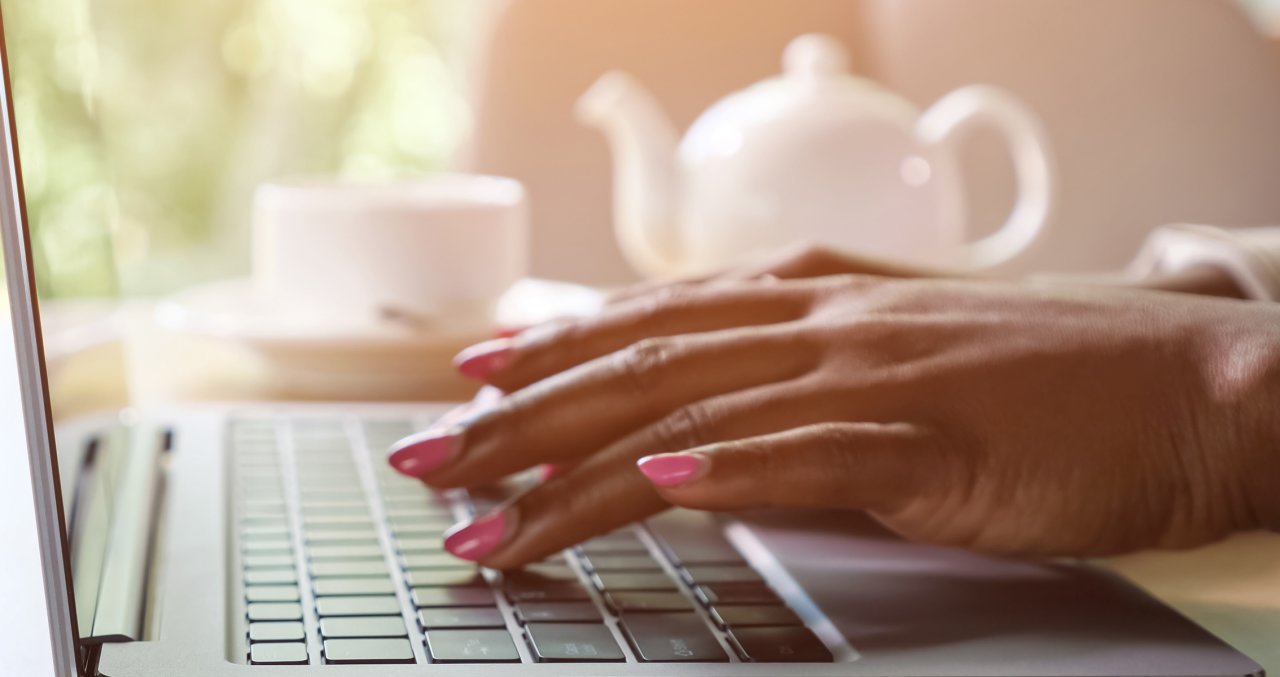 At GRCVB we believe that our local partners are the backbone of what makes Raleigh and Wake County truly a destination inspiring and enriching to visit. The official tourism website, visitRaleigh.com, not only operates to help promote all Wake County visitor-facing businesses free-of-charge, but also it enables each partner business/organization to control its listing or "face shown to the world" through our Partner Information eXchange Login (PIXL, for short). 
PIXL has many uses that vary by local hospitality industry. Hotel partners can use PIXL to respond to room-block leads from interested meeting planners. Those same planners can submit requests for services from our many event service suppliers around the county, who then login to see these requests and bid for the group business. A local-favorite dive bar can submit its weekly The Bachelorette viewing party to visitRaleigh.com's calendar of events. An area attraction/museum might login to upload fresh photos or an updated listing description related to its new exhibit. If you are a Wake County partner that may not know how best to use PIXL to strengthen your reach to prospective customers on visitRaleigh.com, here are five things to know to get you started.
1. Check Your Listing Every Few Months
Although this is more so advice for reviewing visitRaleigh.com itself before logging in to PIXL, partners will find that occasionally checking their detailed listing page will help ensure they are putting correct information out to the public. 
Listings are represented by a webpage that summarizes all the data about a partner's business that exists with GRCVB. These detailed listing pages act as an ultimate click-through for a variety of CVB marketing tactics. Detailed listing pages share nitty-gritty information about the type of experiences offered, images, social media links, daily hours, amenities, other attributes and upcoming events. Checking your listing is as easy as searching for your business in the search tool of visitRaleigh.com. Here's an example, Hillsborough St.'s Char-Grill.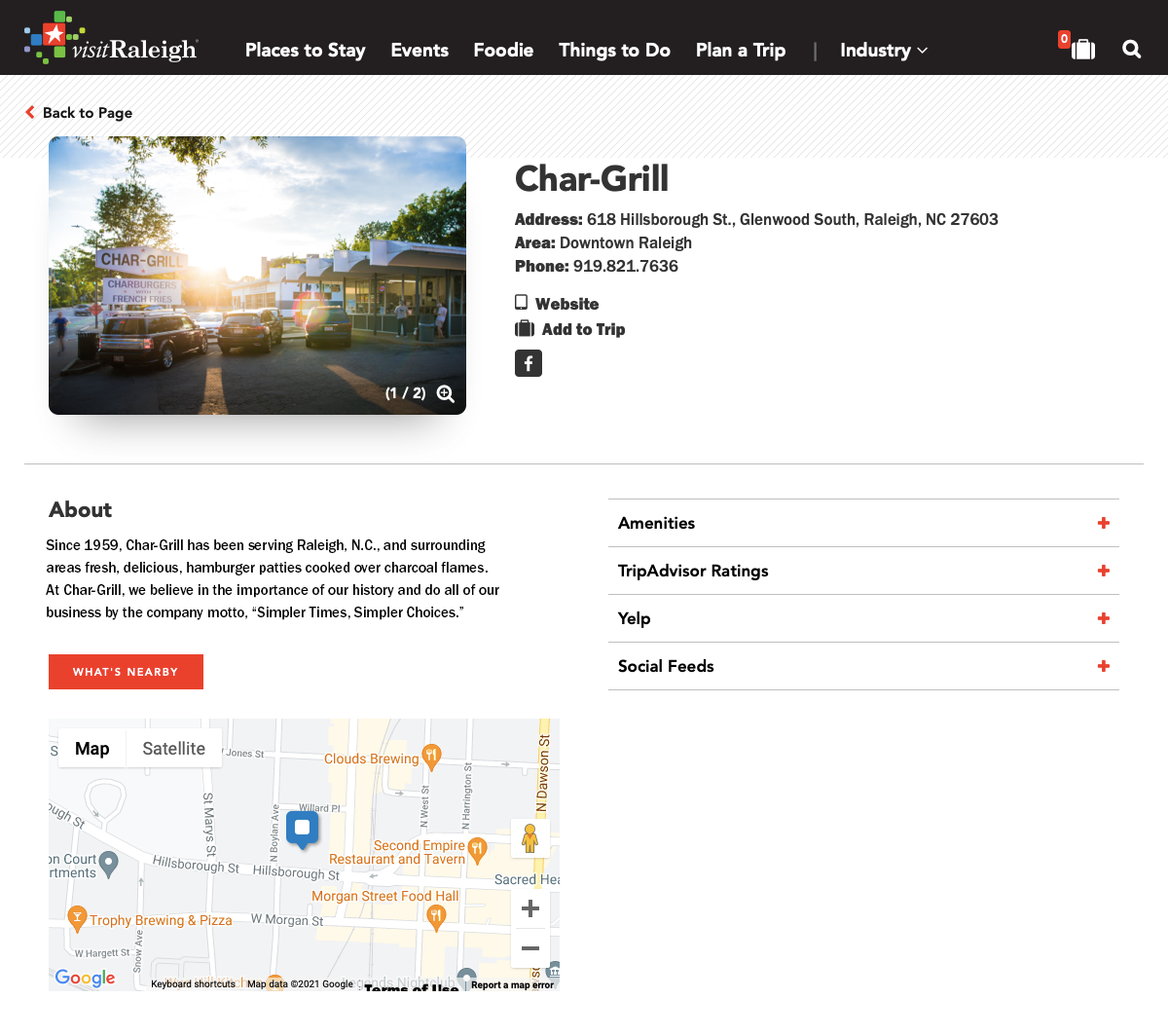 Char-Grill's listing page shows a high-quality photo of its exterior so out-of-town visitors can find the restaurant easily. The page also shares the address, phone number and any social media links. Below that is found a short description of products/services followed by callouts for amenities/hours, TripAdvisor and Yelp reviews and the latest posts from embedded social media feeds that update live. Partners should help ensure this information is up-to-date to avoid confusion from visitors (and locals) finalizing trips. If information needs correcting or updating, partners can do so by logging in to PIXL, here. 

2. You Can Update Listing Data Yourself Anytime
Inside PIXL, partners can access the Profile section in the left-hand menu to edit the information they find on their detailed listing webpage. Profile has three subsets that can be updated or viewed. The Accounts subsection shows each business a partner has the power to update (multiunit enterprises will see more than one choice). Editing the account will reveal several main fields that appear on a detailed listing page including website link, general email address and phone number. Also found are physical address and inputs for the partner social media links.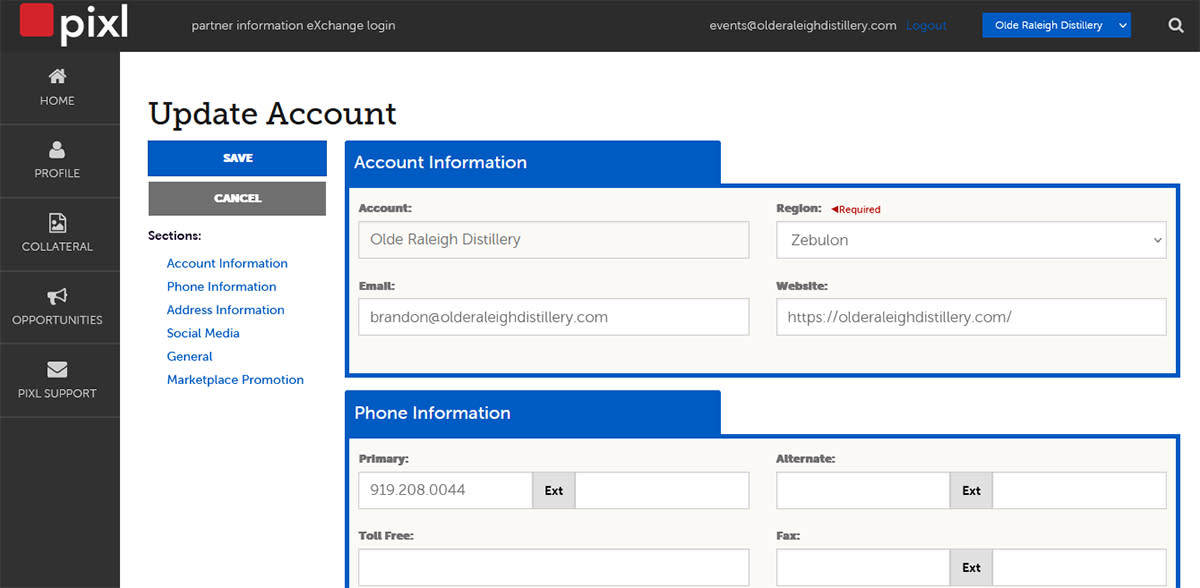 Under the red dropdown arrow, partners will find access to "Manage Amenities" and "Manage Meeting Space." The former allows partners to update their daily hours, any COVID-19 safety protocols or other attribute details they would like to share with the public. The latter, "Manage Meeting Space," grants partners access to showcase any rentable or reservable meeting space within their property. This is useful for any business with private dining, reception or even boardroom spaces, as GRCVB works with meeting and event planners year-round to help them find special or unique venues. 
The Contacts subsection allows partners to input contacts that may need PIXL access or to receive other general inquiries, invites and publications from GRCVB. While partners can add, update and edit multiple contacts, they must contact marketing manager Andrew H. Baker to turn on each's PIXL access.
---
Side Note: The My Benefits subsection allows you to view the traffic that has viewed your listing or clicked through to your detailed listing webpage, any events you have submitted for posting or any leads sent to your property.
---
3. Listings with Images Get More Traffic than Those Without
It is a simple fact that Web users interact more with more engaging content. The more descriptive information, imagery and events shown for a business/organization, the more engagement they will have on visitRaleigh.com. 
The Collateral section allows our partners to update content-rich parts of their listings. The Listings subsection shows where on visitRaleigh.com your business's account can be found. Each listing can be updated with text/detail to suit that side of your business (in other words, some area business partners qualify for more than one detailed listing webpage on our site). Are you a restaurant with unique meeting space? You can update your restaurant listing there to share your cuisine and atmosphere for regular patrons while sharing different text more suited to industry professionals for your separate, Unique Meeting Site listing. 
Our Calendar of Events section is the most trafficked part of visitRaleigh.com. Adding events to our calendar only helps garner more traffic to your listing page, your website/social and ultimately your property during your special happening. PIXL allows partners to create, edit and clone events they host onsite throughout the year.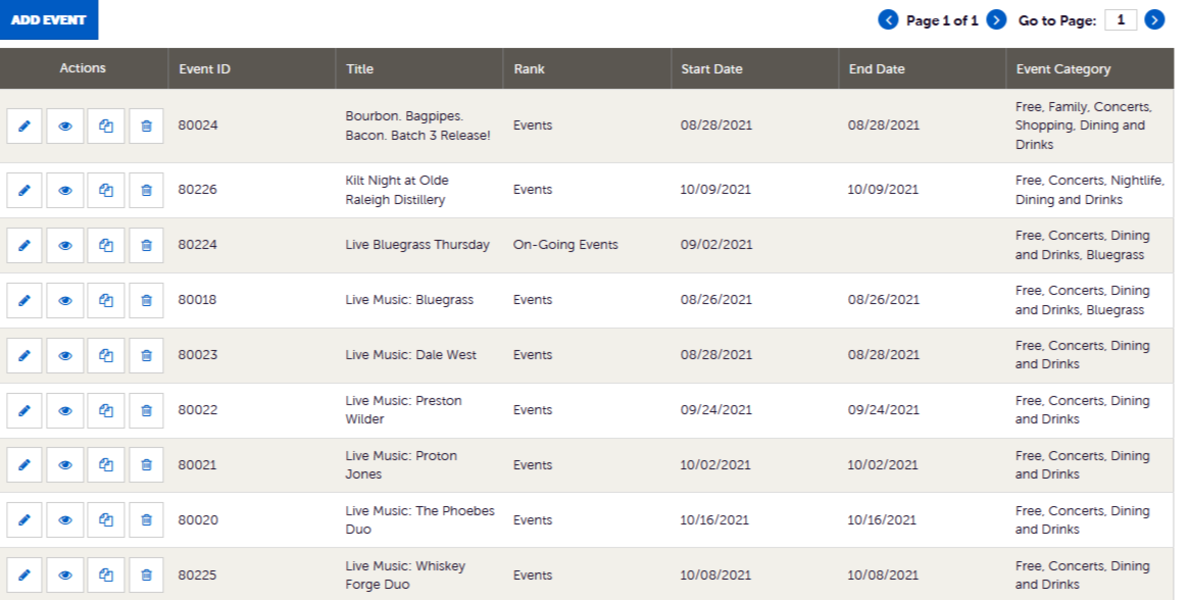 The Media subsection allows you to upload images with your listing(s) so they appear on the website's detailed listing webpages. Uploading images or a logo is as easy as selecting the "Add New Media" button and uploading from your system. 
---
Pro-Tip: Ensure before you save your image in PIXL that you have selected at least one listing for it to associate with! (If you have multiple listings, you will need to select however many you wish that image or logo to appear with.) 
---
4. Opportunities and Leads Aren't Just for Hotels
While a majority of leads that come through PIXL to Wake County partners are room-related (for hotel properties), GRCVB also sends out RFPs for event service suppliers, sports venues and meeting facilities to service incoming groups. The Opportunities section of PIXL allows partners to review and respond to leads sent. Hotel, sports and venue partners receive lead alerts via email to any contacts marked as primary or secondary lead catchers (to ensure you are marked correctly, reach out to us!)
After receiving the initial lead notification email, appropriate contacts at each partner business/organization can respond to the lead through the following tree within PIXL: 
Select Opportunities followed by Leads.
You will then be shown all open leads sent to your property (to see past leads, simply uncheck all selections in the "Property Lead Status is one of:" dropdown box).
Select the lead you wish to respond to by clicking the eye icon or the Lead Name itself. This will direct you to the Lead Details page.
On the Lead Details page, there will be a blue + icon that will allow you to enter your property's rates and comments. (If you are editing a previously submitted response, the + icon will be replaced with an edit button, view button and copy response button.) 
Click the + icon (or edit button) to enter your response information and hit Save.
You will be notified via email if your response was accepted or not accepted by the planner who is working with GRCVB staff. After that, all previous leads your property has ever received (accepted or not) will show under your account for viewing anytime in the future. 
Event service suppliers are sent leads with the same lead tree above but within the Service Requests subsection of PIXL. 
How do you ensure your business receives leads in the future? By making sure your account/contact information throughout 1-3 above is correct! For example, an area hotel that has its rooms correctly marked with numbers of singles, doubles and suites may well receive more leads than a hotel that has not verified its room-count information is up to date!
---
Special Pointer: During the COVID era especially, some of GRCVB's marketing campaigns can promote only those partners that have filled-in Safe Practices data, including their Count On Me NC certification status—don't be left out.
---
5. Be Patient with Your Updates and Contact Us for Questions
One final note for partners... all updates, uploads and new data provided within PIXL must go through a quick approval process before publicly appearing on the visitRaleigh.com website. When a partner makes a change, be it a new image, an edit to a previously posted event or an update to its listing description, a notification email is sent to GRCVB staff to approve before it goes live. Once approved, the changes take effect within 45 minutes to one hour. (If the changes do not show after that time, please reach out to us at database@visitRaleigh.com, and we will gladly troubleshoot the issue.)
All the tips provided above will greatly improve your business or organization's chances to reach more users on visitRaleigh.com and ultimately more visiting individuals/families or arriving groups. We are always happy to help if partners have questions, but the more frequently we have empowered PIXL users updating their information countywide, the stronger visitRaleigh.com can be as a trip-planning resource. Having more than 4,200 hospitality partner businesses in Wake County, the Bureau really appreciates all who pitch in!
Do you believe you should be receiving leads but have not so far? Email us and we can help you get set up. 
Do you need initial PIXL access set up for your existing business (already have a detailed listing webpage on visitRaleigh.com but no access to update it)? Reach out and we will ensure all the contacts you want to have access can login. 
Are you a visitor- or hospitality-facing business in Wake County and don't believe you have a listing on our official tourism website at all? Please let us know and we will gladly welcome you to the GRCVB family, listing you within the appropriate website section. 
For any of these concerns, please do not hesitate to reach out to GRCVB marketing manager Andrew Baker. 

Author: Andrew H. Baker, CGSP®
Andrew H. Baker, CGSP®, is marketing manager at the Greater Raleigh CVB and works directly with local partners to help promote Raleigh, N.C., as a destination of smart, savvy and passionate people.
Comments