Future Industry Leaders Right Here in Raleigh
Friday, November 05, 2021, 9am by visitRaleigh
Just up the road from our downtown Raleigh office, within a brick building surrounded by longleaf pine trees, the future leaders of the tourism industry are hard at work. Grounded in sustainable natural and cultural resource research, N.C. State's Parks, Recreation and Tourism Management (PRTM) is a highly innovative and competitive academic program.
With a total of 10 PRTM alumni here at GRCVB, we are admittedly a little biased!
In a time when so many are searching for excellent candidates to join their teams, look no further than graduating PRTM students. Some may even be actively looking for jobs and internships for the coming spring. (N.C. State's is just one of our area's college programs that offer hospitality and tourism specialties. Watch for more information in later blogs.)
Within the PRTM program, students explore the psychological and physiological benefits of tourism experiences, participation in sports and engagement with nature. Students work closely with a department of world-class faculty and fellow creative-thinkers. Sustainability is at the very heart of the curriculum, challenging students to discover solutions for the betterment of the social, environmental and economic well-being of destinations, including our own Wake County community.
---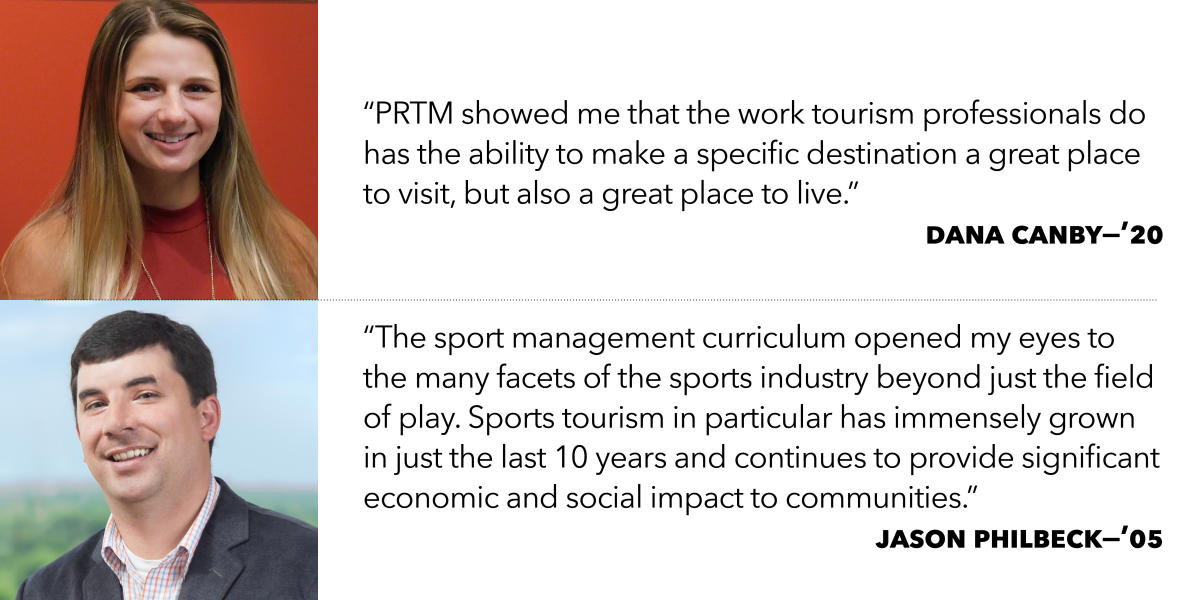 ---
PRTM also includes an outstanding sports management focus, where students are encouraged to look beyond the field or court and discover how sports can benefit us as individuals and as a community.
PRTM requires all undergraduate students to complete a 10-week internship experience prior to graduation to better prepare students to venture into employment and experience the industry first-hand.
---
---
Not only does PRTM provide the space for students to develop their skills and knowledge of the industry, it also serves as a pool of wonderful new professionals for those looking for competitive employees. Many of our own staff began their careers completing their required internship right here at GRCVB.
We encourage our industry partners in Wake County to keep an eye out for PRTM graduates for employment and internship candidates.
For additional information and questions about the PRTM program, please contact our administration manager Hailey Post (PRTM Masters '21).

Author: visitRaleigh
The Greater Raleigh Convention and Visitors Bureau (GRCVB) is the official and accredited destination marketing organization (DMO) for all of Wake County.
Comments